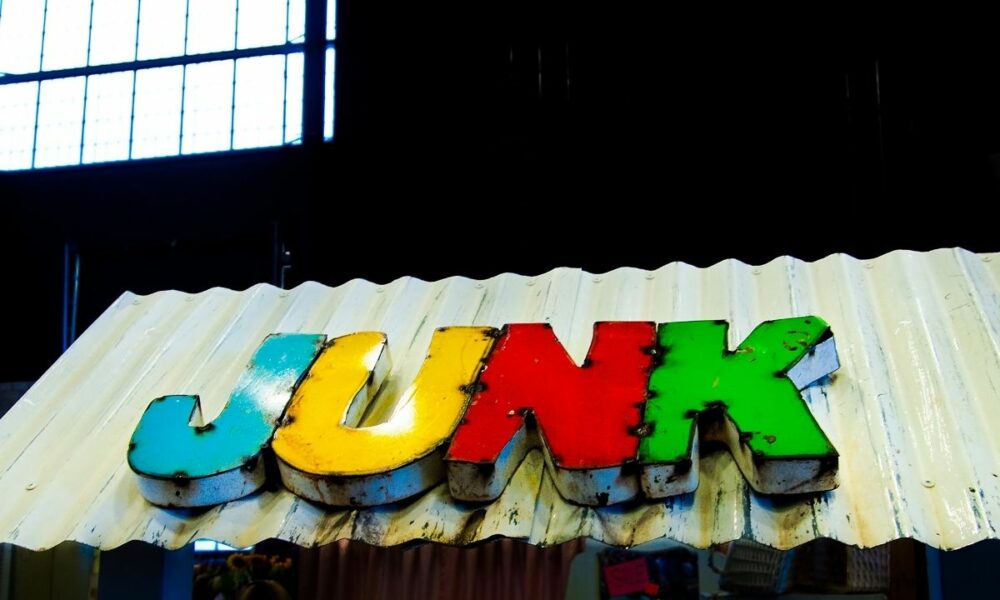 Flipping a home is not all as glamorous as the famous TV shows make it out to be. There is much hard work involved, and it is not always very pleasant. Not to mention, there are many rules and regulations, especially in the New York area, for disposing of junk.
New York's Department of Sanitation is clear on illegal dumping laws.
It is illegal for any person to dump, deposit, or otherwise dispose of any dirt, sand, gravel, clay, loam, stone rocks, rubble, building rubbish, sawdust, shavings, trade or household waste, ashes, manure, garbage, rubbish, or debris of any sort being transported in a dump truck or other vehicle in or upon any street, lot, park, public place, or other area whether publicly or privately owned. In addition, no person may allow anyone under his/her control (agent or employee) to engage in illegal dumping."
Since 9/11, New York people have banded together to keep this city clean and take pride in it. Part of that clean-up involves junk removal because, in a big city, you can get a bit too much junk. And at Just Rubbish Removal, we take it seriously too. We know just where and how every kind of junk is to be disposed of legally; that way, you don't have to guess.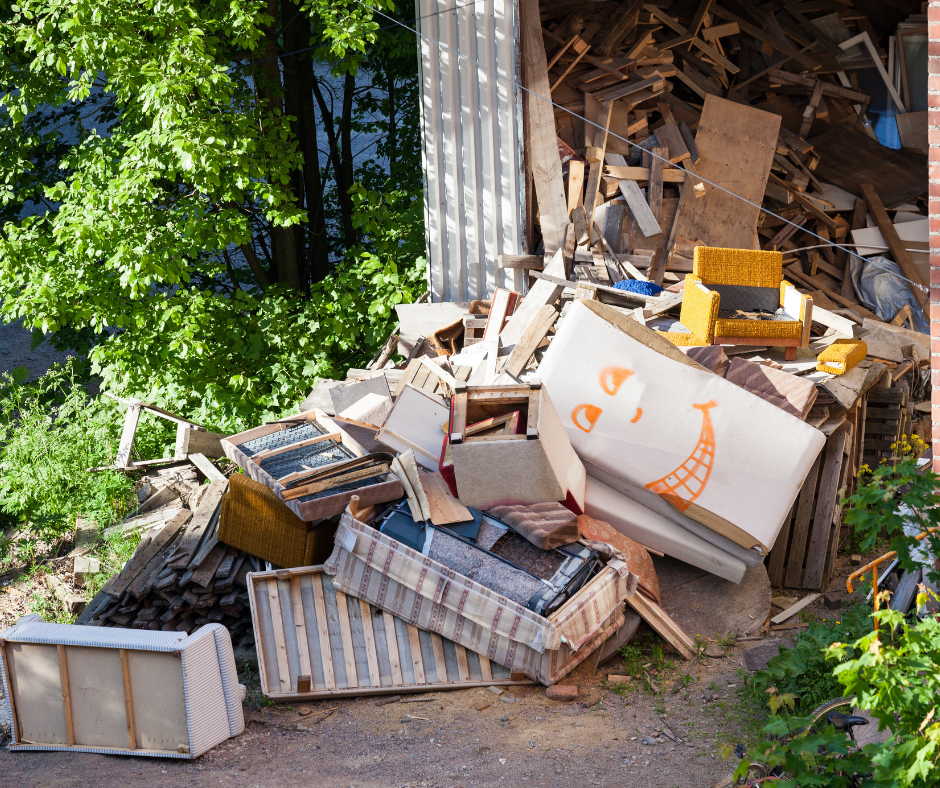 Disposing of Junk from Former Tenant Rubbish
When you enter a home to flip for the first time, you never know what you may find. And if the tenants left furniture, appliances, and other junk behind, you'll want to know just what to do with each.
We recommend renting a dumpster container from a local company and place it in the driveway or back yard. This will save endless trips to the small trash cans in the garage.
Are there any good items? Could you sell them? Maybe they can go to a donation site. If anything is in good condition, consider donating to bless others and keep it out of the landfills.
If there are toxic items left in the home, see the paragraphs below to learn what to do in each case.
Don't let tenant debris delay your progress. Call on the help of a rubbish removal company like the professionals at Just Rubbish Removal in the Greater New York area.
Disposing of Junk from Hoarder Home and Squatters
The process of disposing of junk from a hoarder or squatter home is a whole different beast. And we do mean beast. The items in the house could be covered in mold, mildew, decay, and fecal matter. YUCK. But someone has to do it, right?
Just Rubbish performs hoarder home cleanouts. Before we even begin, we must first concern ourselves with safety. Wearing the proper gear, like face masks, gloves, disposable clothing, hair coverings, goggles, and shoe coverings, is critical to our health. Then those who perform the cleanout may benefit from taking allergy medicines and even approaching your general practitioner about having an antibiotic on standby.
Furthermore, if there are any dead animals to be removed, consider hiring a wildlife removal company. They have the proper equipment and tools to take care of removal and disposal in a safe way.
Whether it's a whole hoarded house or just one or two squatter rooms, we have you covered. For the discrete Junk Removal, you need a hoarder
home clean out, contact Just Rubbish Removal today.
According to the "Rules of NYC" in Title 16: Department of Sanitation, construction, and demolition debris are defined in this way.
"Construction and demolition debris" means non-putrescible waste materials resulting from building demolition, construction, alteration, and excavation, including, but not limited to materials such as dirt, earth, plaster, concrete, rock, rubble, slag, ashes, tree stumps, roots, and waste timber and lumber."
Remodel debris from older buildings and houses may contain nonusable items, such as more aged wood, expired insulation, plaster, brick, fixtures, appliances, roofing, and flooring. And what to do with it can be a concern.
It is important to recycle as much waste as possible to avoid adding more to landfills. Home flippers often recycle and reuse parts that are in good condition. However, some of these items must be hauled off.
Concrete is heavy and must be placed in a separate and smaller roll-off dumpster.
Roof Shingles are heavy and will go in a separate roll-off, but they can usually be recycled.
Wood and lumber can be reused. That is good news to most flippers.
Carpeting can be cut down and thrown into the general dumpster for the project.
Wood and Laminate flooring may be recyclable. Make a pile and ask your Just Rubbish professional.
Sinding is a hot commodity. Many people will take it for you, and it can be recycled.
Kitchen and bathroom plumbing and fixtures like sinks and tubs can also be reclaimed. Or they can be taken away in the dumpster.
Metals such as steel, aluminum, copper, and other metals should be recycled. In fact, you can eliminate disposal costs and make a few bucks by dropping off metal scraps at a local scrapyard.
Yard debris like tree limbs, bush trimmings, grass clippings is organic waste. And yard debris is best disposed of by composting. However, dumpsters and junk removal companies are good options for removal. They just usually keep organic waste separate.
Appliances are a larger item and will need to be addressed individually. Most appliance repair companies that sell refurbished appliances will come and get them if they are in decent condition. If not, contact the advice of your junk removal experts at Just Rubbish Removal.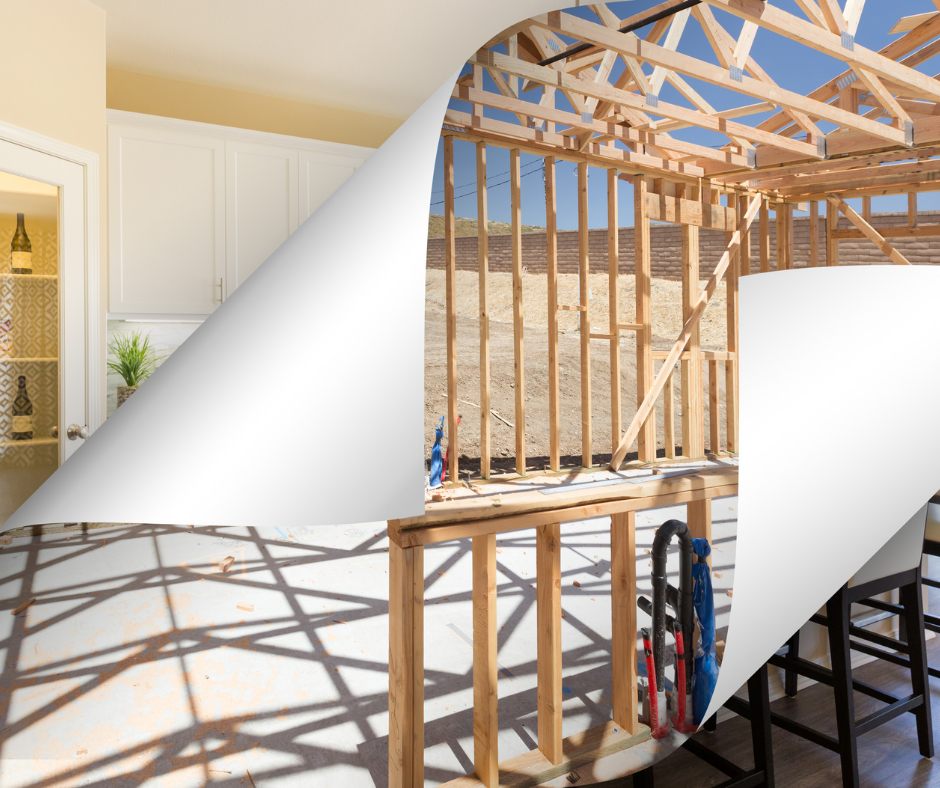 Special Consideration When Disposing of Junk
Did you know certain items cannot go in the trash with other things for fear of contamination? Those items would fall under toxic debris or e-waste.
Toxic Debris
Toxic debris is the items like asbestos, mold, and lead paint. Once these items have been located in the home you are flipping, special consideration should be taken. The professionals at Just Rubbish removal will prepare for the job. Wearing the proper gear, like face masks, gloves, disposable clothing, hair coverings, goggles, and shoe coverings, is critical to our health.
Our team will take every precaution to keep you safe and dispose of the items responsibly.
E-Waste
Computers, TVs, VCRs, DVD players, tablets, phones, other electronic devices are referred to as electronic waste or e-waste. They are items that are illegal to dump in states like California and New York. These items should be taken to the local electronics recycling facility.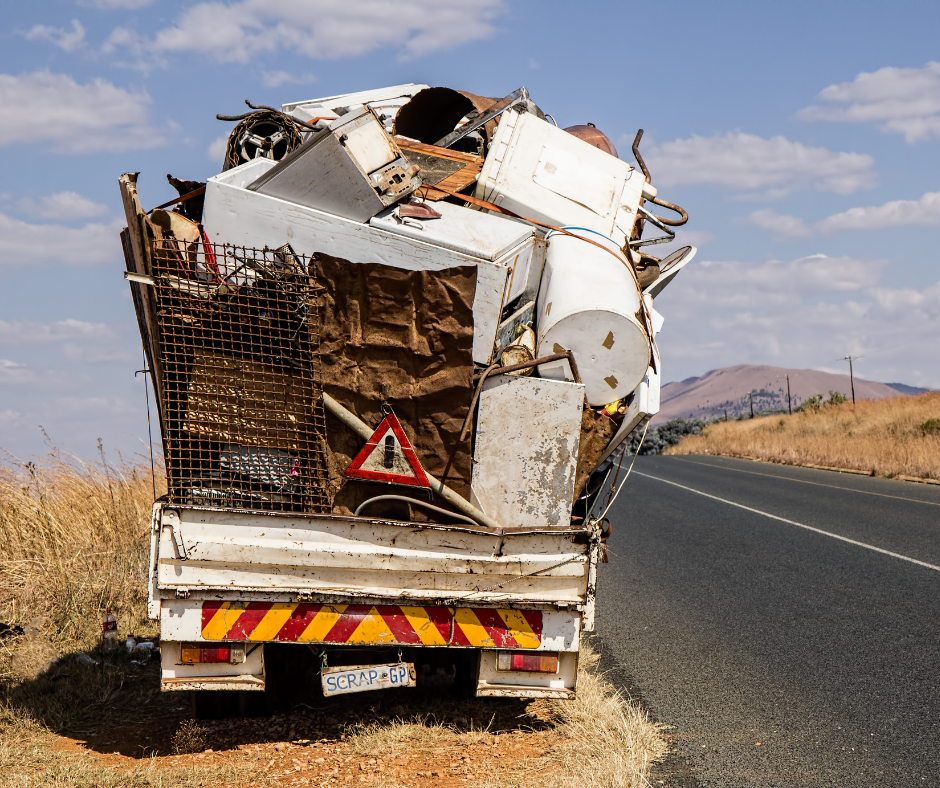 Just Rubbish Helps with Disposing of Junk When Flipping a Home
When you are flipping a home, it is a challenge every step you go. Allow Just Rubbish Removal to handle one step for you. Call us before you begin and let our experts recommend the proper gear and containers for the job.
All you have to do is let us know when and where, and we will be there for you in New York.
NYC Trusts the Safe and Environmentally Conscientious Junk Removal of Just Rubbish Junk Removal.
If you need help disposing of junk when flipping a home, we'll take care of junk removal, recycling, and donation for you.
Contact Just Rubbish for an estimate on your junk removal job today.