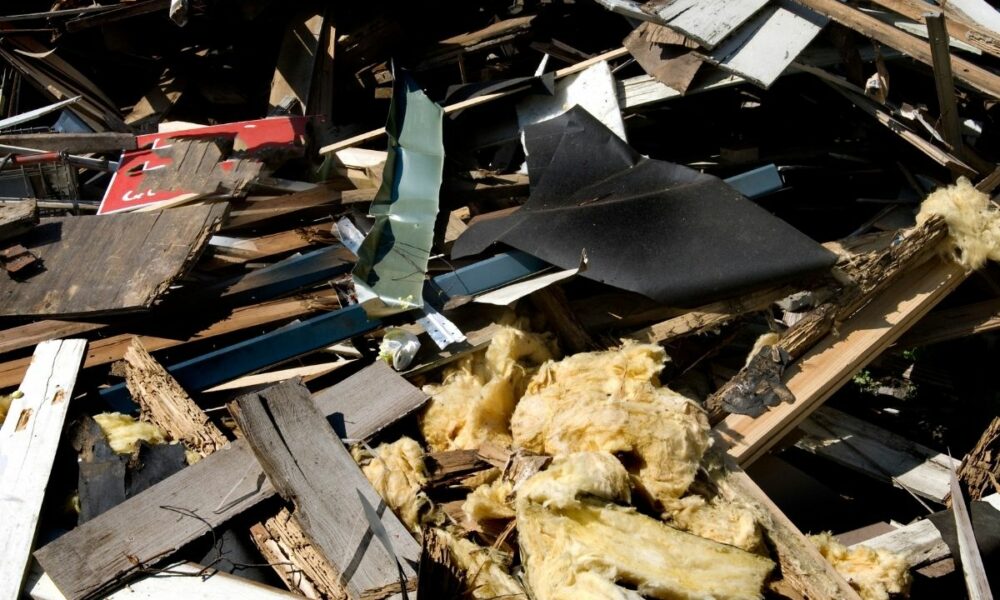 Well, of course, we do. We are your full-service junk removal company in NYC, and that includes construction debris and rubbish. The garbage, trash, and building material waste must go somewhere, and usually more than one time for a large job. Just Rubbish Junk Removal is ready to help you make your next job a success. We provide the container service and collection your Construction Company or Home Renovation project needs.
As a construction company, you know waste is all a part of the territory. But trying to haul it away yourself wastes manpower hours and money too. No worries. That is what we are here for at Just Rubbish.
What is Considered Construction Debris?
Well, that all depends on the job you are completing. According to the "Rules of NYC" in Title 16: Department of Sanitation, construction, and demolition debris is defined in this way.
"Construction and demolition debris" means non-putrescible waste materials resulting from building demolition, construction, alteration, and excavation, including, but not limited to materials such as dirt, earth, plaster, concrete, rock, rubble, slag, ashes, tree stumps, roots, and waste timber and lumber."
Pretty simple, right? But office renovations may include desks and cabinetry. And home renovations may consist of roofing and flooring. New builds will include all sorts of lumber and scrap. Here are the top three categories for construction debris.
New Construction waste like leftover materials, scrap, packaging, and more.
Remodel debris from older buildings and houses, such as more aged wood, expired insulation, plaster, brick, fixtures appliances, roofing, and flooring.
Large Civil Works projects produce concrete, asphalt, and rubble from highways, roads, and bridges.
All of these turn out waste. But what to do with it can be a concern. It is important to recycle as much waste as possible to not add more and more to the landfills. Not to mention, New York has no more available dump sites. Then the remainder must be hauled off to be exported.
Knowing What to Do With Construction Debris and Rubbish
So, what are the options for large construction or remodel jobs? With land so packed in New York and the surrounding areas, making room to sort the debris can be exhausting and costly. Let's break it down in the following paragraphs. The three clear options are:
Donations
Recycling
Professional Removal
To make sure your project goes off without a hitch. You can get in touch with us anytime, and we will be happy to help you with whatever container you may need.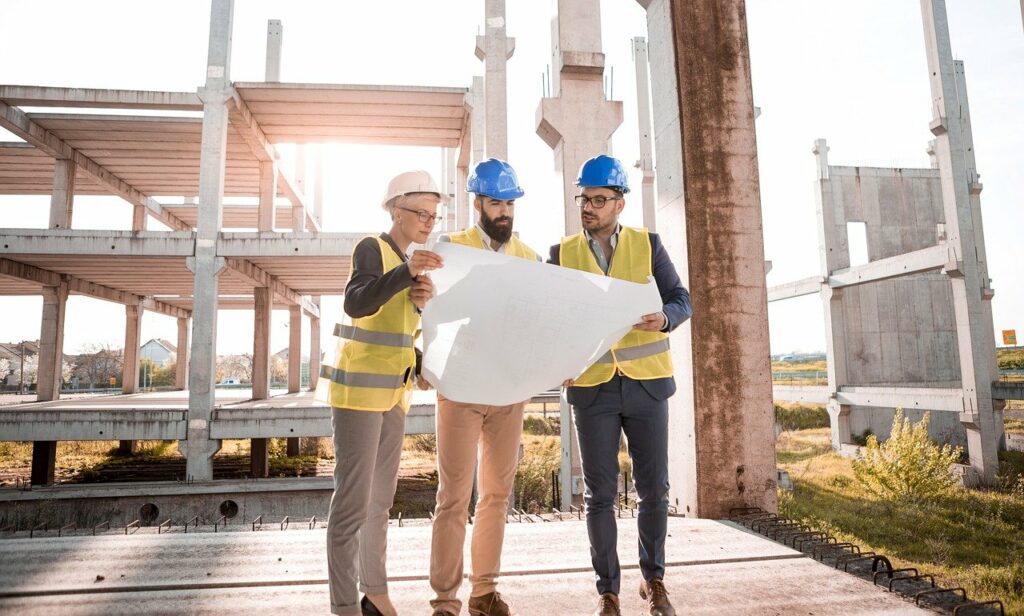 Post Construction Donations
Did you know construction materials can be donated? Here are a few of the items that can be donated.
Gently used carpeting
Bricks
Furniture
Roofing tiles
Siding
Tools
Windows and Doors
And more.
Just Rubbishwill sort the items and take them to the charities we partner with to reduce the amount of waste and give to those who most need it. That makes many contractors feel good about all the waste created on the job site.
Post Construction Recycling
Likewise, construction debris can be recycled. Scrap lumber can be turned into fuel. The scientists of the world are coming up with more and more ways to recycle waste. Asphalt, concrete, and rubble are turned into aggregate, concrete, and new asphalt. Wood is recycled into mulch, engineered wood, compost, and more. Metals of all kinds are valuable and can often be sold to mills.
However, when you hire a professional junk management team like Just Rubbish Junk Removal, you don't have to know all this. We will take care of getting it all to the right place for you.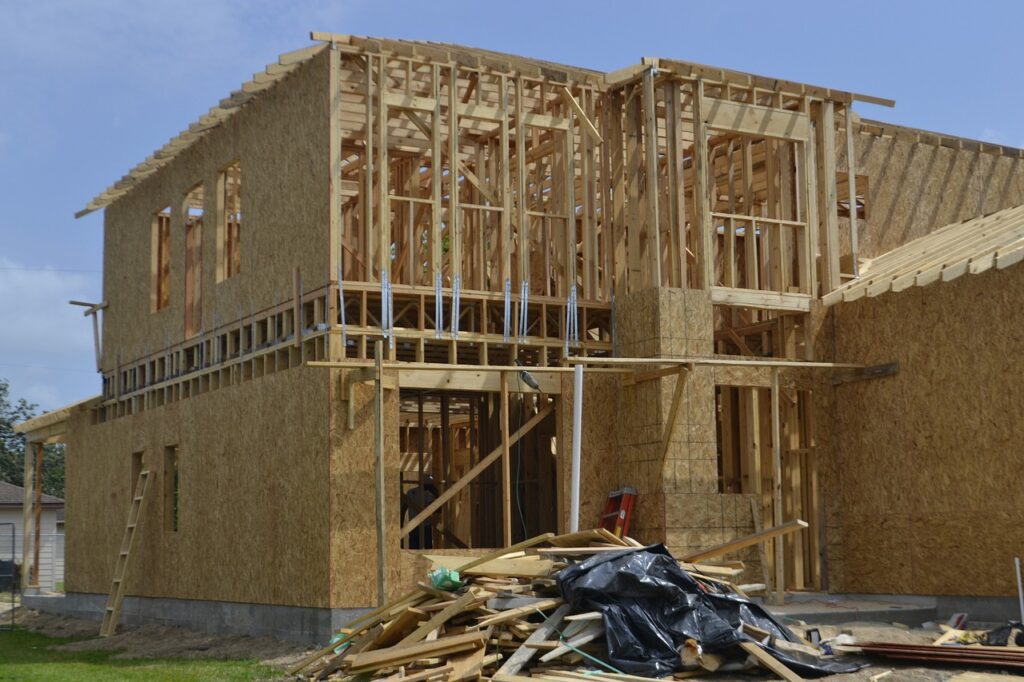 Options for Contractors
When the recycling and donating are complete, there is always additional waste that needs a place to rest. Construction sites quickly get cluttered with remnants and trash. Sorting it all out can be a tiresome process after all day on the site. Just Rubbish is pleased to lend a helping hand. Let us come and load our containers and dumpsters and cut the clutter. So, we figure you have two options.
Take the time to haul away the junk on your own.
Hire a Professional Junk Removal Service to take it all away for you.
With all of the codes, regulations, and inspections you put up with on the site, there should be no worries about the junk. If you want it taken care of so you don't waste valuable time, contact a professional service. You see, every hour your crew spends picking up this and that, could be spent on construction turning out more and more projects. As your productivity increases, so will your revenue. That is cold hard cash, and it certainly is not junk.
Options for Residential DIY Remodels
When you finally decide to renovate that outdated kitchen, no doubt, you will be really excited and raring to start. That is where many New Yorkers forget about the waste management portion of the project. But don't worry about it. Just Rubbish can come out, most of the time on the same day, to remove the junk.
Or perhaps you want to rent a container or dumpster. We can do that too. You see, there is most likely a lot more to trash than you imagine. Here is an example of what we mean.
A kitchen remodel will leave you with the following items:
The Old Cabinets
Aged Countertops
Old Flooring
Unwanted Lighting
Former Fixtures
And don't forget all those bulky appliances.
Then there is all the packaging for the new things in your beautiful kitchen. The list can get exhaustive. But Just Rubbish won't get exhausted by your junk. We can leave you with a dumpster, or we can come out and scoop it all away in a day. That is up to how you want to stage the project.
If you are unsure what you would need, give us a call to discuss your project. And we will let you know what we think.
Ever thought about redoing all your landscaping? We can help with that too. Just give us a call to haul away the old.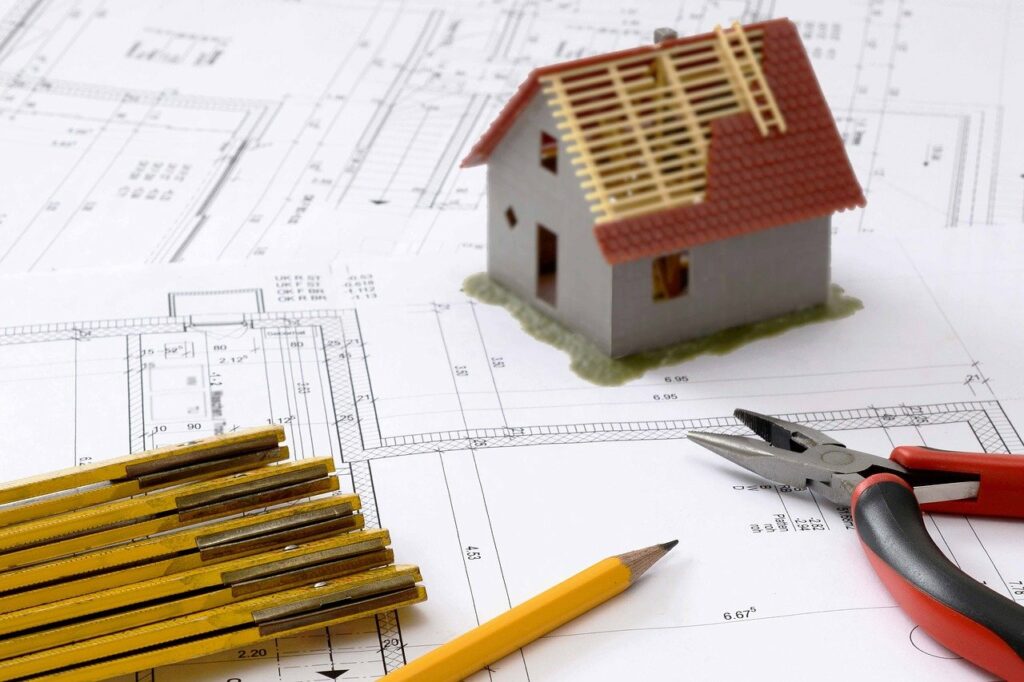 Construction Debris Removal is a Breeze with Just Rubbish
Let Just Rubbish Junk Removal partner with you and your renovation project or your construction company. We provide safe and eco-friendly debris repurposing and disposal. Whether you need our services several times during a project or just at the end, our professionals will quickly ensure that the construction debris is off the site.
When we arrive, you can expect our professionals to be on time and provide an estimate for services. And our fair pricing will leave you wondering why you waited to call until now.
We offer the following containers for your project.
Mini Containers
10-40 Yard Dumpster
Rentals
Packer Truck Services
Excavation
And more!
Contact us now with the needs for your construction project, and we will be sure to take care of the junk removal.
Should you have questions regarding these or any of the things we have gone over, please give our friendly staff a call. They are more than happy to discuss the scope of your project with you and help you deice on the best way to remove the construction debris.
Just Rubbish understands that the customer always comes first and needs to feel confident with who they are doing business with. We are happy to serve anyone from Suzy and Johnny homeowner to general contractors in providing affordable dumpster services for your next project.
Contact Just Rubbish Junk Removal to get on the schedule today.