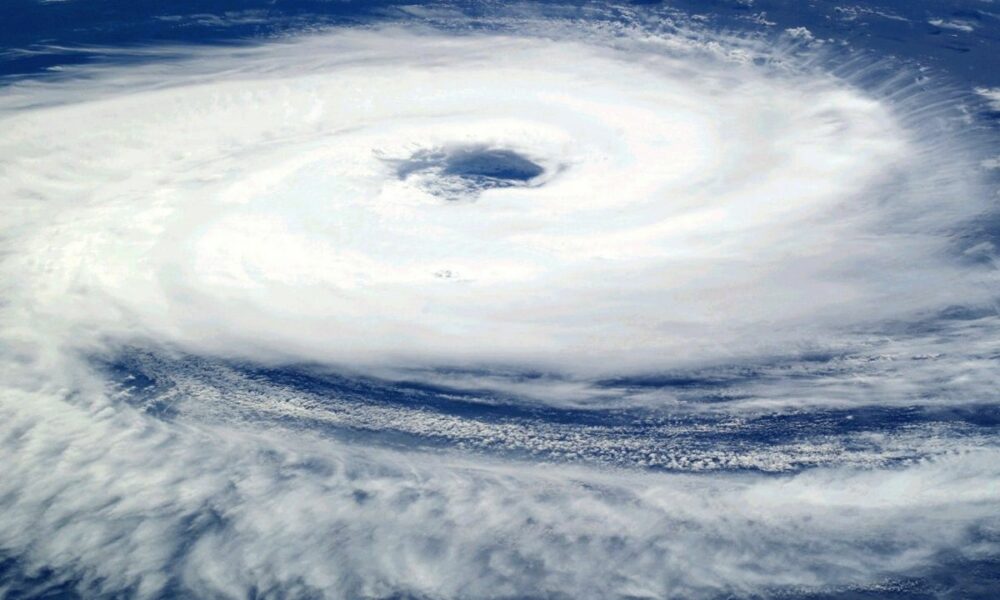 According to New York City Emergency Management, "The Atlantic hurricane season runs from June 1 through November 30." And that is a relatively large window of time to watch out for those hurricanes that can be both scary and devastating. We sure hope this season is not as bad as years past. But should a hurricane, tornado, or other damaging storm approach the Greater New York area this season, are you prepared to get the clean-up started?
There is no denying, New Yorkers are adept at cleaning up after devastation. However, each event we endure is an entirely different process. And many times, homeowners are left to cleaning up the area around their homes and streets on their own.
Keeping you informed is only a part of our job. Therefore, Just Rubbish Removal has pulled together this guide on how to clean up after a hurricane. At Just Rubbish, we are there for the people of New York and the surrounding areas, kicking our efforts into high gear after any devastating hurricane or storm. You can count on us to be there for you as we join in the clean-up efforts of our communities.
Safety Gear for the Hurricane Clean-Up
In the aftermath of a storm, your yard may be covered with fallen trees, branches, and debris. And when oversized items like hot tubs, swing sets, trampolines, and more are strewn all over, you may be perplexed as to what to do with the mess. The first thing to consider is the safety of your home and family members. So, once you have ensured everyone is accounted for and uninjured, you can begin the clean-up process safely.
Here are a few of the suggested and essential tools and things you will need to keep you and your family safe.
Wear waterproof boots and protective clothing when walking through and around the area.
Add accessories like gloves, a hard hat, goggles, and a mask to the outfit.
If there will be loud clean-up and hammering in the area, you may want earplugs to protect your hearing.
Be armed with a fire extinguisher that has been checked or maybe even two.
Bring along water bottles if you can, so you avoid dehydration.
Add a first aid kit to the list, and you will be all set.
Now that you are all geared up, there are a few more things you may want to consider for a hurricane clean-up. Most importantly, check for downed power lines and hanging branches that may damage lines. If there are any downed lines, call your power company for help. Never try to move a power line on your own.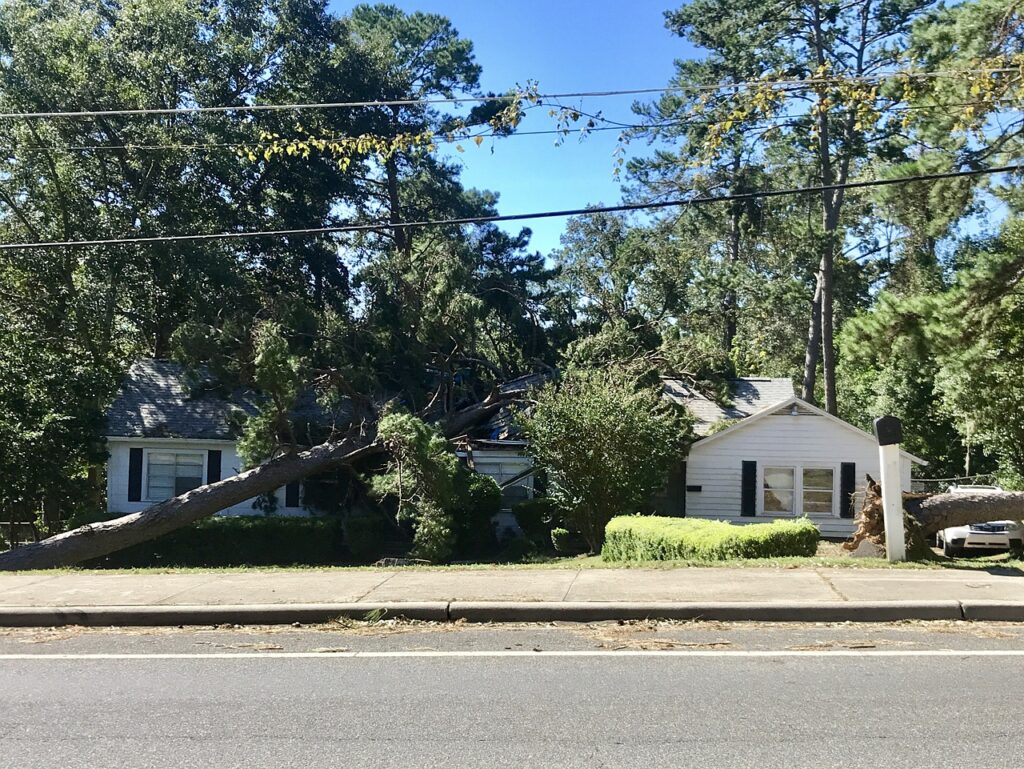 Gathering Clean-Up Supplies
There are several items you will want to have on hand when cleaning up after a storm. So here are some of our suggestions at Just Rubbish Removal.
Always begin with a camera to take photos of everything, and we mean everything.
Gather heavy-duty trash bags for garbage.
Designate an area or supply boxes for things found that you will want to keep.
You may need a chainsaw to cut large branches smaller.
Getting Started on a Hurricane Clean-Up
At Just Rubbish Removal, we always work in teams, and we suggest the same for your clean-up efforts. Then once you have suited up and have a partner to explore with you, you can begin the efforts by prioritizing the greatest need.
Upon the first inspection after a large storm, you may be a bit overwhelmed. Allow those feelings and then examine the area carefully. Then, when looking around, get good photos of any damage before you begin to move the debris. This will be essential when speaking with your homeowner's insurance company and any FEMA help issued. Also, you will want to take your time cleaning up the home and yard for safety and documentation efforts.
The First Step is to Assess the Damage to the Home.
When assessing the damage, there are several key factors to look for. We have listed some of them here:
Look for damage to the roof first. If there is any further rain to come, you will want to ensure there is a tarp over any intrusions or missing shingles.
Check for damaged gutters. They may be broken, hanging, or overfilled with debris.
Are any windows cracked or broken? Get those documented and covered for now.
The exterior surface of the home needs to be closely examined. Are there cracks in the stucco or dents in the siding?
Inside the house, you will want to look over the ceiling for any water intrusion. Then look at the walls for cracks or other damage.
Check the attic for water and holes.
Locate any basement damage from sitting water and get it cleaned up.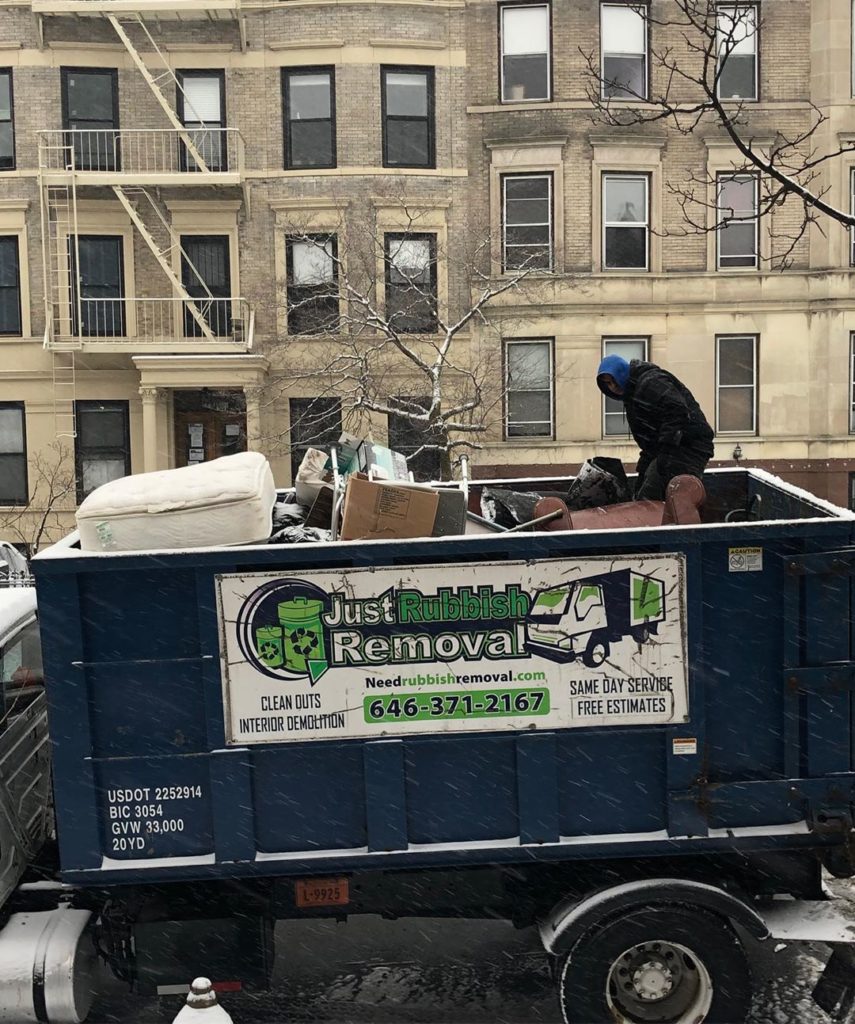 Next, Place Calls to Those Who Can Help
There are several professionals you will want to have on your side in the case of a crisis. Ensuring you have appointments set up with those services you will need is imperative so you do not end up on an endless waitlist.
So, first, we suggest you call the emergency services in your area to report the damage. Then you can check for issues in the following areas.
Water Intrusion: If you have water inside the home, you will want to call a restoration company ASAP to begin drying the place out. If not, you will have mold and mildew growth before you know it.
HVAC System: Do you have any torn ducts, loosened fittings, or any other damage to the unit? Get on the schedule for hurricane repair right away.
Roof Damage: When there is a minor roof issue, it can become major quickly. Get on the list for repair as soon as you see the damage.
Gas Leaks: Be sure to call the gas company if you notice or suspect any gas line damage or leaks.
Appliance Repair: If you check all of the appliances and some are not working, you may want to contact an appliance repair company to get them up and running again.
Rubbish Removal: Of course, you will want a removal company to come out for those large items and in the case of large amounts of debris and damage. Please get on the schedule, as this is one of a junk removal company's busiest times.
Finally, you'll need to find a suitable way to deal with the rubbish created by the storm.
Clean Up Solutions for the Damage
There can be several ways to deal with the rubbish after a hurricane or storm. Depending on the types of materials left, you have multiple services at your disposal. (Pun intended) Therefore, check on the following services in your local area.
Your usual curbside waste management team may collect small debris that is bagged appropriately.
Special collections are usually scheduled through your local waste management company in times of crisis. Check with them to locate the dates and proper disposal of specific items.
Yard debris can often be taken to a make-shift drop-off location provided by the city or county.
Rent a dumpster container o you can work at your own pace and dump it all in one place.
Call for rubbish removal with your local experts for large and cumbersome items and more.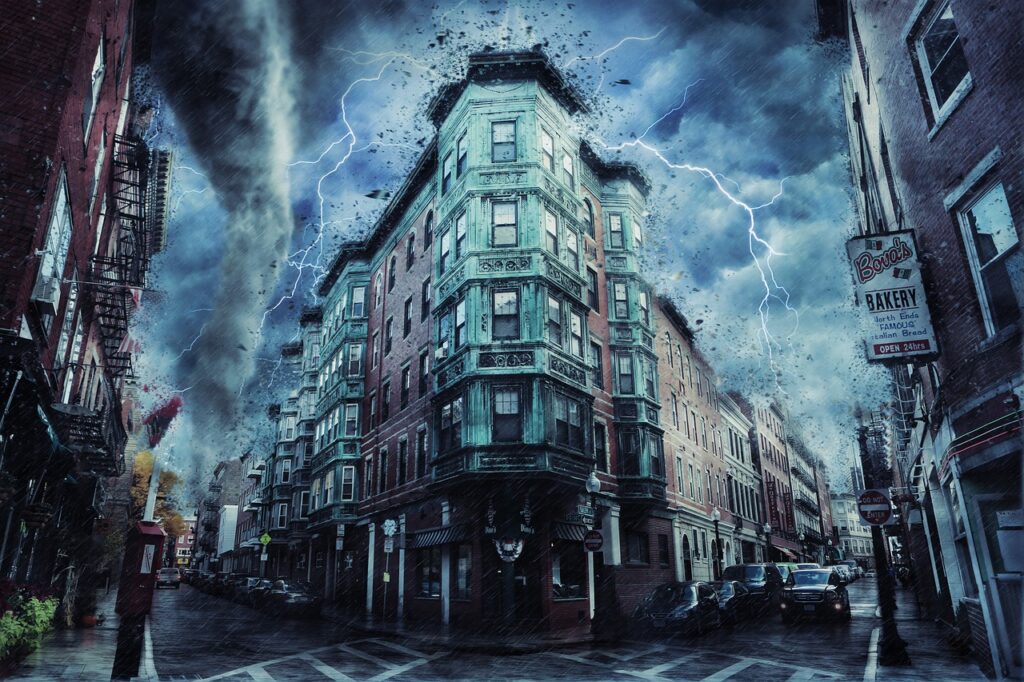 Just Rubbish Removal Cleans Up After a Hurricane or Storm
We have been serving the NYC area with rubbish removal services for years. Just Rubbish provides junk pickup services every day of the week to every corner of the New York City Metro Area. When you have just been through a storm, we know the clean-up can be a daunting process. But you can rely on the friendly professionals at Just Rubbish Removal to help and remove those unwanted items efficiently.
Let us help you with one of the worst parts of hurricane aftermath, the clean-up. Our team is there for the people of New York and the surrounding areas after each and every storm.
So, if you are the unfortunate victim of storm damage, give Just Rubbish Removal a call to help you begin the clean-up and get that rubbish out.