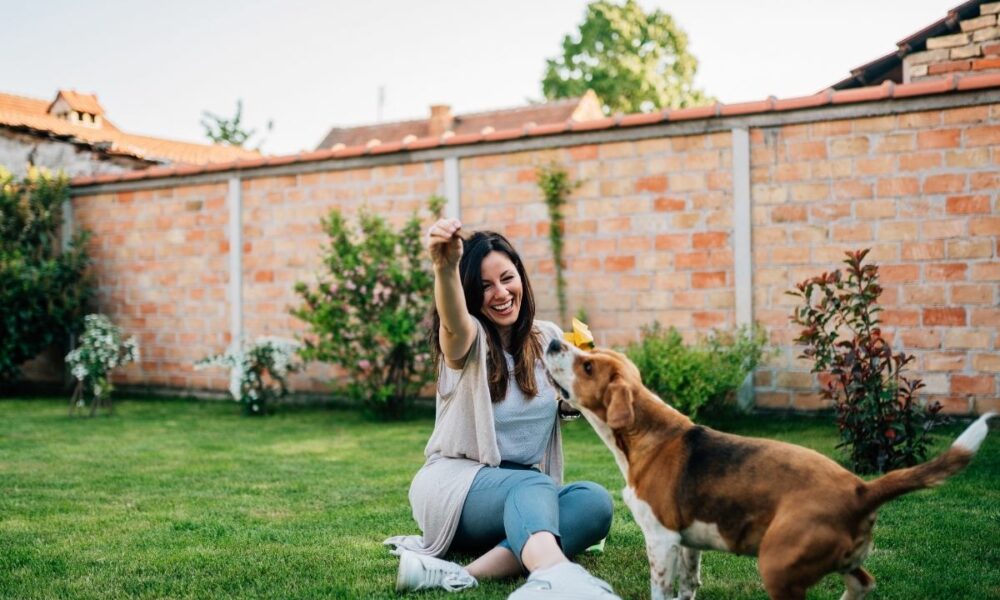 Have your kids outgrown the enormous wooden swing set and play fort? Do they just never use the giant sandbox or the trampoline anymore? Mowing around those unused items can be a real chore when there is no need for them to even be there. Time for a backyard clean-up.
Maybe you were an avid potter and planter at one time, and not so much anymore. You have the potting shed, the pots, the garden and all. But no one ever uses these things anymore. We know how that can be.
And then there is that shed you once needed for storage. Now that the kids are all moved on, your ski equipment, golf clubs, and Christmas decorations can go in the garage. They can take their sporting equipment to their house and out of your garage. Claim that garage as your own and ditch the shed taking up backyard real estate.
Perhaps you have noticed some critter activity in the backyard. Overgrown bushes, unused items, and rubbish in the backyard are the perfect hiding and nesting spot for raccoons, rats, mice, snakes, insects, and more. It may be time for a backyard clean-up.
All these and more excellent reasons for a backyard clean-up. But where are you going to dump all that lumber, metal, and debris? Just Rubbish Removal knows just where to take your junk in New York and the surrounding areas.
The Benefits of a Backyard Clean Up
Your backyard can be your outdoor oasis, your zen, or your place to really enjoy time with the family. No matter your end game, you are less likely to reach that goal if it is a mess. Spending time in the great outdoors is good for the mind, lungs, body, and soul. And the family and friends may just join you if the place is inviting. Having a well-manicured backyard allows for the addition of living space with patio furniture and flowers.
There are endless benefits to a backyard clean-up. And we know tackling the project may seem like too much. But we have broken it down into steps for our Just Rubbish clients.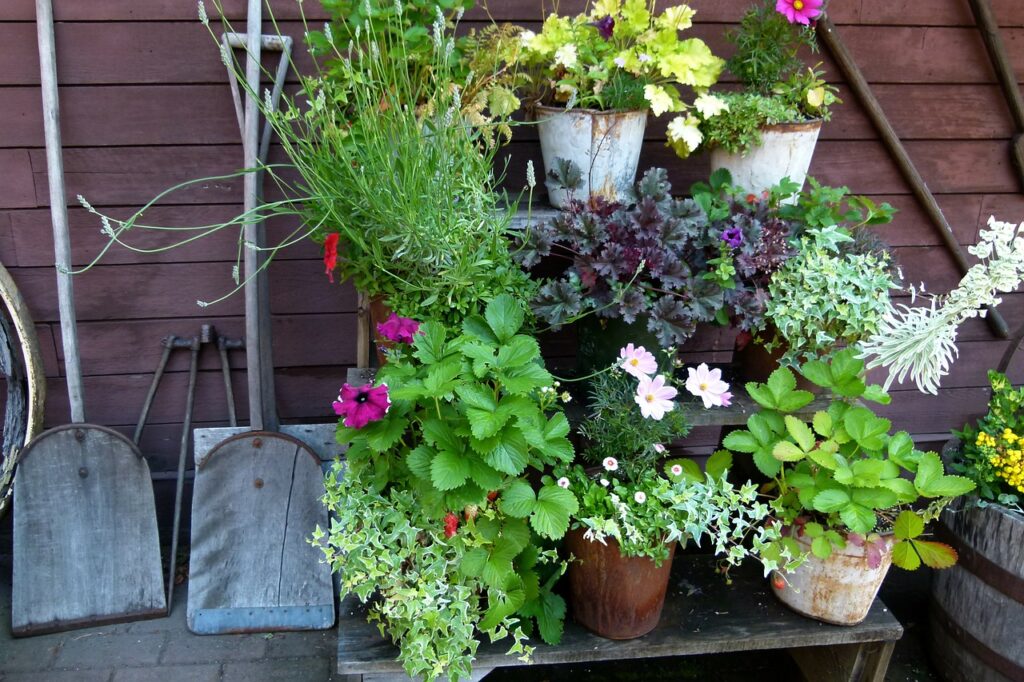 Steps to a Backyard Clean Up
Your spring-cleaning routine should include a backyard clean-up. After all, you will want some time back there with the family. Not to mention, the rainy season is beginning, and it will just become more difficult. This is the time when the land and yard are waking back up from their winter slumber. Help it along with a good backyard clean-up.
Before you can treat the lawn to some TLC, you may need to remove some junk. That is ok. It happens to us all. And after all, that is what we are here for, at Just Rubbish Removal.
Try not to get overwhelmed at the task ahead. With a little advanced planning, you can get it all done on the weekend. Here are the steps we suggest for your backyard clean-up.
Step One:
First things first, you'll need to set aside a day or a weekend depending on the amount of work you need to do. We suggest you begin on a Friday night or a Saturday morning. Once you have chosen the days, schedule your junk removal service for Saturday afternoon, so you have a deadline. Suppose there is a lot of rubbish to dispose of. In that case, you may consider renting a dumpster container for the weekend to be picked up Sunday evening or Monday morning.
Step Two:
Get prepared for the weekend clean-up. Pull together all supplies you'll need. There is nothing worse than going to week whack the yard, and the line is out on the weed whacker. Make sure you are gassed up, have trash bags, gloves, tools. Then gather supplies for you and those working with you. For instance, have water bottles, sunscreen, and snacks available to pick up quickly from the porch or garage. That way, they don't go inside and drag the yard inside with them.
Step Three:
The day is here, and you need to begin somewhere. It is time to take down all the used equipment like the trampoline and swing set. And get rid of any yard trash, rubbish, and overgrowth. Be careful and always watch for snakes.
Step Four:
Now you can clean out the shed or any storage containers. The best way to begin is to empty it completely. Tear it down if you don't need it, or clean it out and add shelving if you need more storage.
Step Five:
Do you have a damaged fence, deck, or patio? This is a great time to get it fixed, make that repair, and clean the surface. A good pressure washing does a lot of good for these areas and brightens the whole space up.
Step Six:
Ready to focus on the trees? Do you have any bushes or trees that need trimming? This would be an ideal time, especially if you rent a dumpster container. Trim it all up and place it in the trash. With the new spring and summer growth around the corner, your lawn, trees, and bushes will be thankful for the trim.
Step Seven:
Before you mow, it is easier to see large weeds. So go ahead now and pull them out of the ground wearing gloves in case you find some poison ivy.
Step Eight:
Ready to mow? This part is so satisfying when complete. Try to mow in one direction making straight lines for a sleek look to the lawn. Once that is finished, you can get out that weed whacker and the edger and trim around light poles, walls, and the deck.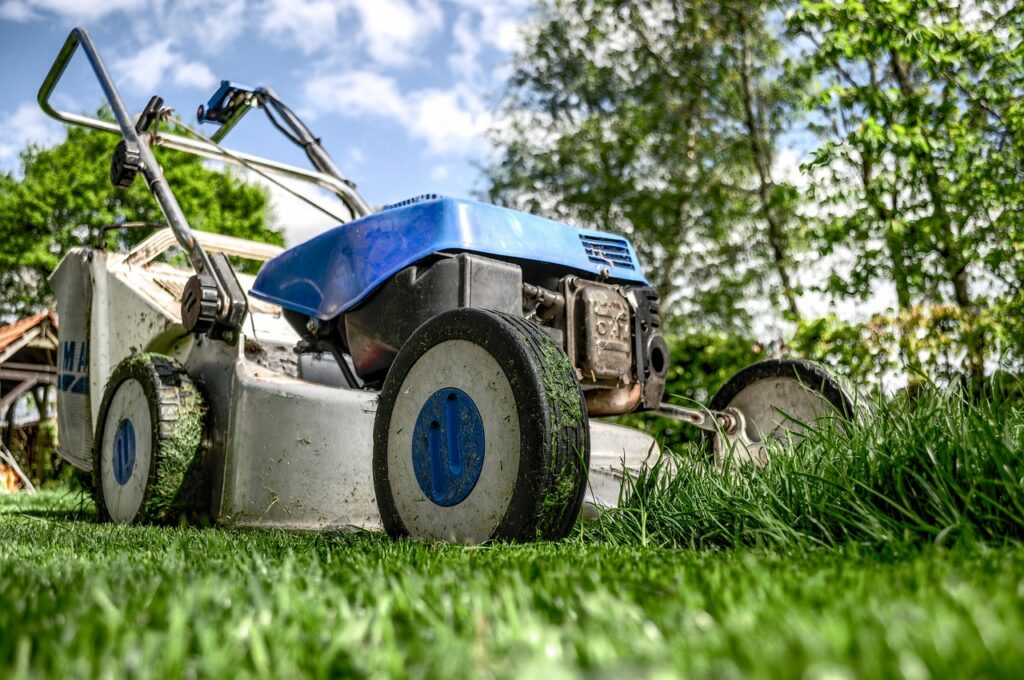 The Final Steps to a Backyard Clean up:
Do you have mulch beds? A good tip to keeping them looking fresh is to give the mulch a rake and a turn, so it looks fresh and new. Plus, if you pull it away from the home's walls, it helps keep the roaches out.
Finally, fertilize everything! When it has a fresh cut is a great time to fertilize and water the lawn and plants. Give them some encouragement and strength to face the summer days ahead. Set the sprinkler, and you are good to go and relax.
Pro Tip: If you are going to incorporate family members in the plan, make it a fun experience rather than a chore. Here are a few ideas from experience.
Make goals and a timeline.
Have refreshing and fun snacks staged throughout the process.
Play music to keep the team motivated. Who says you can't sing, dance, and clean?
Have a great big reward at the end of the day. It can be a family game night, a jump in the pool, or something like a dinner out. Only you know what they would all appreciate. But make it fun and a worthy reward.
YOU DID IT!
Yep, it is that time! Step back and view all you did today. Your lawn looks fantastic, and you did it! This is a time to celebrate. Grab a glass of lemonade or iced tea and relax in the glory of a clean yard for a moment. You deserve it, after all.
We Make Backyard Clean Up Easy
Doing our part to help homeowners clean out and declutter, we are proud to say we make the process easy for homeowners in New York and the surrounding areas.
After all, do you know where the dump is? Do you own a truck large enough to haul away that trampoline? What about that enormous pile of yard trimmings you just made? How are you going to get rid of all that junk? The good news is you don't have to. Just Rubbish will handle the removal and disposal of most anything.
We guarantee fast, expedient service and same-day bookings at no additional charge.
Here are just a few of the backyard clean-up items we have removed over the years.
Sheds
Patio Furniture
Swing Sets
Hot tubs
Fences
Yard debris and more.
Trust Your Backyard Clean Up and Junk Removal to Just Rubbish Removal.
The team at Just Rubbish will be careful and courteous in your home or backyard and will remove items so you can get back to the clean-up. And we can even bring a dumpster container for you to add to throughout the day. Then you just give us a call, and we will haul it away.
If you need help removing junk, rubbish, trash, or donatable items, don't get overwhelmed wondering where to put it all. We'll take care of that for you.
Contact Just Rubbish for an estimate on your junk removal job today.
And good luck with your backyard clean-up!