Yes! The Green Bag Bagster may be the perfect solution to your clean out or next construction project. You decide!
It is a dumpster in a bag — so convenient; you won't believe it. This bag will fit on a shelf in the garage or the attic space— yet it holds a fantastic amount of trash for you!
Do you need to be rid of 47 sheets of drywall?… bag it.
Have 1280 sq ft of hardwood flooring?… bag it.
Roofing cluttering your lawn?… bag it.
Pavers, asphalt, brick, concrete, rock, sand, dirt, and more… bag it.
The four feet of depth and enormous capacity can handle about any residential and many commercial construction jobs.
And, even better, your trusted junk removal company, Just Rubbish Removal, offers Green Bag pick up. BONUS!
---
How it Green Bags Work
Purchase a bag: Locate a Bagster distributor, like your local home improvement store, and purchase the bag.
You fill the bag: Yep, this is where you fill the bag to capacity. What is the capacity of the bag? We are glad you have asked. The Bagster Green Bags will hold up to 3,300lb of junk! That is a lot of rubbish, right?
We haul the bag away: That is right. All you need to do is call Just Rubbish to schedule the bag removal. Poof… it is gone!
It really is that simple!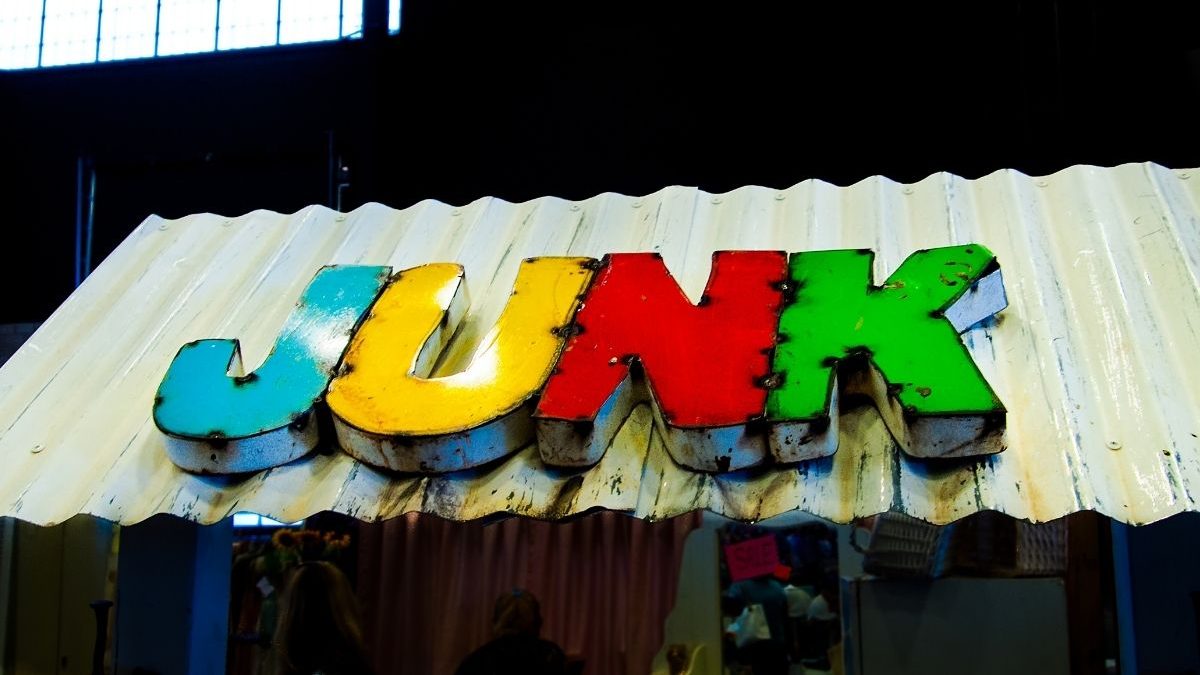 What Can Go in a Green Bag?
That is a great question. Several things can go in the bag, and others cannot. Here is what the manufacturers of the Bagster recommend.
ACCEPTABLE MATERIALS
Asphalt
Bathtub
Bikes
Broken Toys
Cabinets
Carpet
Carpets
Concrete
Construction Debris
Demolition Debris
Dirt
Doors
Drywall
Flooring
Grill (without gas tank)
Heavy Debris
Household Junk
Insulation
Lawn Furniture
Mattresses
Metal Furniture
Old Luggage
Packaging Materials
Paneling
Plaster
Plywood
Rock
Roofing Shingles
Rugs
Sand
Screens
Siding
Sinks
Tile
Toilets
Trim Materials
Windows
Wooden Furniture
UNACCEPTABLE MATERIALS
Appliances
Asbestos
Batteries
Chemicals
Electronics
Fluorescent Bulbs
Food Waste
Fuel
Hot Materials
Liquids
Medical Waste
Oil
Paint
Propane
Railroad Ties
Tires
Toxic or Hazardous Waste
MARKET-SPECIFIC Waste
Brush
Leaves
Mulch
Shrubs
Sod
Tree Clippings
Yard Waste
RECYCLED MATERIALS
Batteries
Electronics
Glass
Metals
Oil
Paper
Plastics
Tires
---
Green Bag Junk Removal Service NYC
Navigating the tiny alleys and congested New York City streets is no easy feat in the best of circumstances. Now, imagine that with a big dumpster or truck rental and trying to unload from a third-floor apartment.
Indeed, you don't want to do that yourself. Let the junk removal NYC team here at Just Rubbish handle the job.
---
Residential Junk Removal Services
When it comes to junk removal, Just Rubbish can handle jobs of any size—both large and small.
We are equipped to haul away your old furniture, rooftop greenery, and other clutter. Our team can handle all your appliance disposal needs. This makes us the ideal fit for estate clean outs, foreclosure clean outs, hoarding situations, and other junk removal needs.
---
What is Curbside Pick Up?
When you cannot be around for junk pick-up, Curbside Pick-up is an excellent option. All you need to do is set your items in the Green Bag for removal outside, and we will haul them away. We will sort the items according to type and take them to the appropriate New York area drop-off sites.
Schedule your Curbside Pick Up at the time convenient for you, and our team will do all the loading for you.
Want to be there when we are hauling the items? That is fine as well. Simply place the Green Bag curbside, and we will haul it all away.
Just contact us here for an estimate and get that Curbside pick-up scheduled today.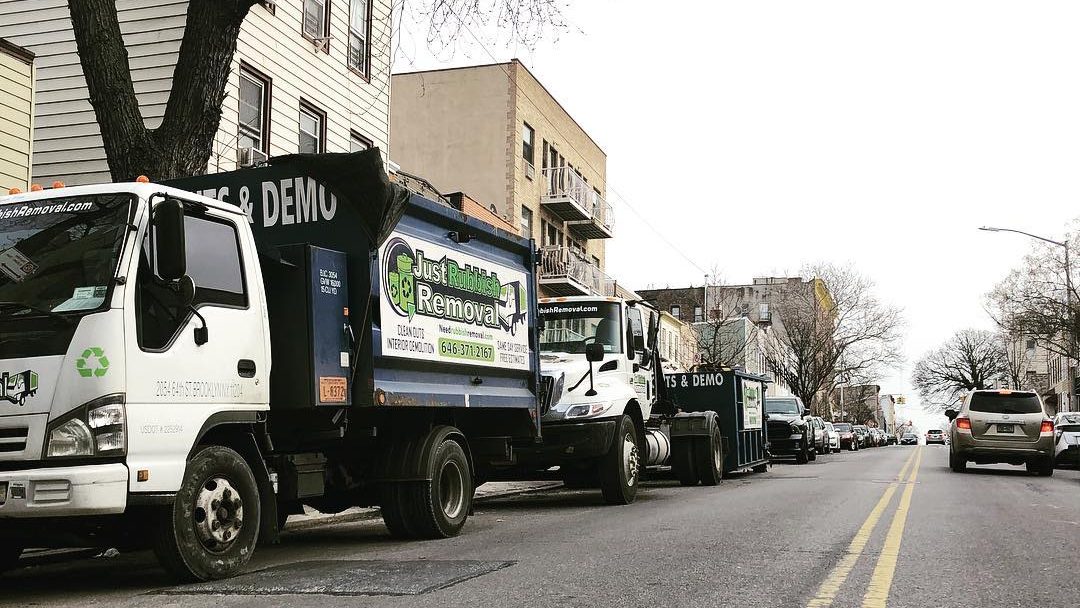 Live Load Junk Removal Service NYC
When working on a construction site or handling a commercial property, there are multiple aspects of the business you are operating. Just Rubbish
Removal can take care of the junk removal for you and your property site. Just a click here is all it takes to get on the schedule for a Live Load Junk Removal in NYC and the surrounding areas.
We don't only handle junk removal for many area businesses. Here at Just Rubbish, we also take cleanups
for all sizes of projects. From massive job sites, small remodels, and apartment clean outs, we can handle the clear away.
Contact us now for your Live Load Junk Removal estimate.
We Get Rid of, Recycle, and Donate Your Junk Responsibly
After we leave your home or office, we focus on identifying the items from your Green Bag junk removal pick up to donate and recycle to help the environment.
Our goal is to keep as many items out of our landfills as possible. After dropping those items off at local charities, we head out to the local transfer station.
Click Here to Contact Us for Your Free Green Bag Pick Up Estimate