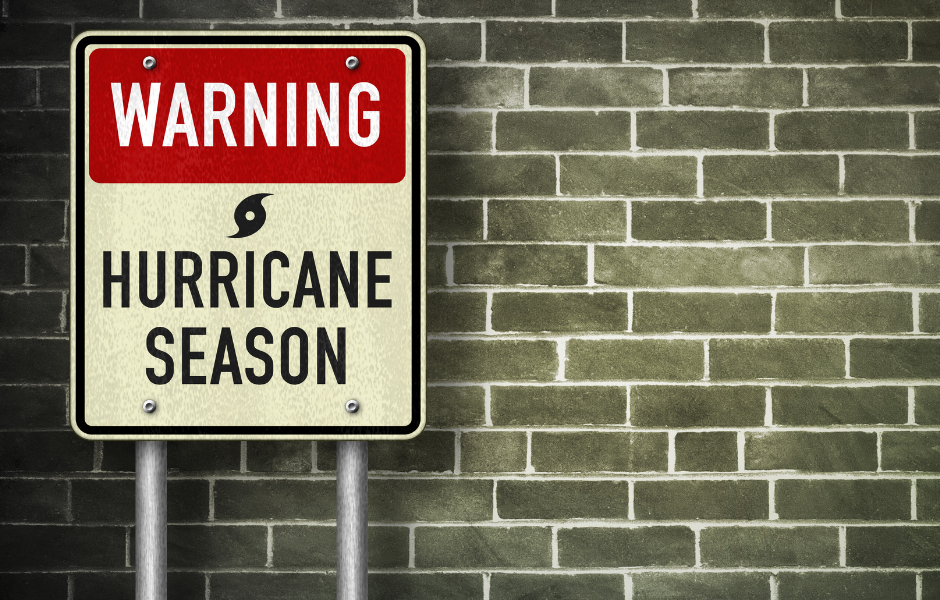 According to New York City Emergency Management, "The Atlantic hurricane season runs from June 1 through November 30." And now that we are approaching the end of hurricane season, some cleaning may need to be done along with preparation for next year's season. 
There is no denying, New Yorkers are adept at cleaning up after devastation. However, each event we endure is an entirely different process. And many times, homeowners are left to clean up the area around their homes and streets on their own.
At Just Rubbish, we are there for the people of New York and the surrounding areas, kicking our efforts into high gear for hurricane season each year. You can count on us to be there for you as we join in the cleanup efforts of our communities all year long.
Organization for Hurricane Season
The first thing you will want to do in preparing for next year's hurricane season is organize the home's interior. You see, in the event of a devastating hurricane, the sustained winds can take away all our essential documents and even the house we live in. So, minimizing the clutter in the home makes gathering what is important easier.
Therefore, From December to June, we should gradually clean up clutter and be ready for any disaster that comes our way. Here are a few things to keep in mind when preparing the home for a quick getaway in any potential disaster.
Make a go-bag and place it somewhere easy to grab and go! – Include things like copies of driver's licenses, birth certificates, passports, social security cards, and the like.
Get a compact filing system or load paperwork into the cloud. – If you can download things like tax documents, trusts, wills, deeds, titles, and more to a secure web service. If not, place copies of it all in a watertight filing folder and have it in your go-bag. That way, you have account numbers and documents to refer to in case of an emergency.
Take Inventory of the house. – Once the home is clear of excess clutter, you can take photos and document everything in the home. Then, record names of items, a description, the value and date and location of purchase. This will help immensely in insurance claims.
Stock up on supplies but do not hoard. – As we have seen recently, it is not good to buy out your local store of toilet paper and water. But it is a good idea to keep a little in case of power failure.
Prepare the house too. Ensure the yard is decluttered and there are no loose parts on the home's external walls. Broken shutters and the like can become dislodged and dangerous in a bad storm.
Now that you are ready for the storms of life, whatever they may be, let's talk "decluttering."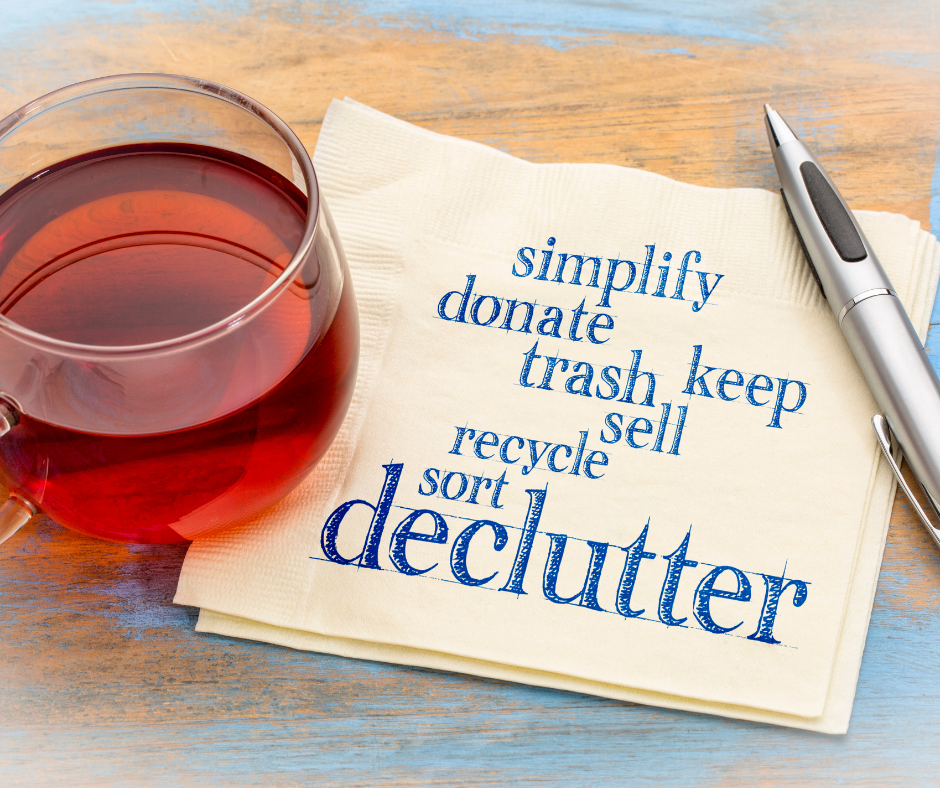 Declutter Inside for Hurricane Season
Since you did all that work to gather supplies for your go bag, you will need somewhere to store it. We suggest you find a closet near the door to keep everything in. So that may be the first place you want to declutter. Take the time to clean and organize that closet first. Then gather your cleaning supplies and trash bags. It is time to get busy.
Next, go room by room in the home, decluttering as you go. Be sure to include a place to make piles for the following:
Trash
Donation
Put Away
Recycle
Then, once a week, take the item in the piles and get rid of them. You can put away some, call for donation pick up, add some to recycling, or simply call Just Rubbish Removal to haul it all away for you.
Consider the Back Yard for Your Hurricane Season Declutter
Of course, your hurricane season prep should include a backyard cleanup. Help keep your home and neighborhood safe by keeping your yard picked up so loose items and junk do not become missiles in a storm.
Try not to get overwhelmed at the task ahead. With a little advanced planning, you can get it all done on the weekend. Here are the steps we suggest for your backyard cleanup.
1. Set aside a day for backyard cleanup.
2. Schedule your Just Rubbish Removal to pick up for a day or two after your cleaning day.
3. Pull together supplies needed for the cleanup.
4. Remove all loose items, junk, and broken lawn items and place them in a place to be picked up.
5. Make sure you clean out storage sheds and bins too.
6. Check for repairs needed on the fence, patio, furniture, deck, or the like.
7. Now, focus on the trees and shrubbery. They need a good trimming twice a year. And this is a perfect time to reduce the number of limbs and debris that will fall on your house and yard.
Pro Tip: If you are going to incorporate family members in the plan, make it a fun experience rather than a chore.
We Make Hurricane Season Decluttering Easy
Doing our part to help homeowners clean out and declutter, we are proud to say we make the process easy for homeowners in New York and the surrounding areas.
After all, do you know where the dump is? Do you own a truck large enough to haul away that trampoline? What about that enormous pile of yard trimmings you just made? How are you going to get rid of all that junk?
The good news is you don't have to. Just Rubbish Removal will handle the removal and disposal of most anything.
We guarantee fast, expedient service and same-day bookings at no additional charge. Here are just a few of the items we have removed over the years.
Hoarder home debris
Garage items
Demolition Cleanup
Construction Removal
Basement and Attic Cleanouts
Estate Evacuation
Hurricane Cleanup
And more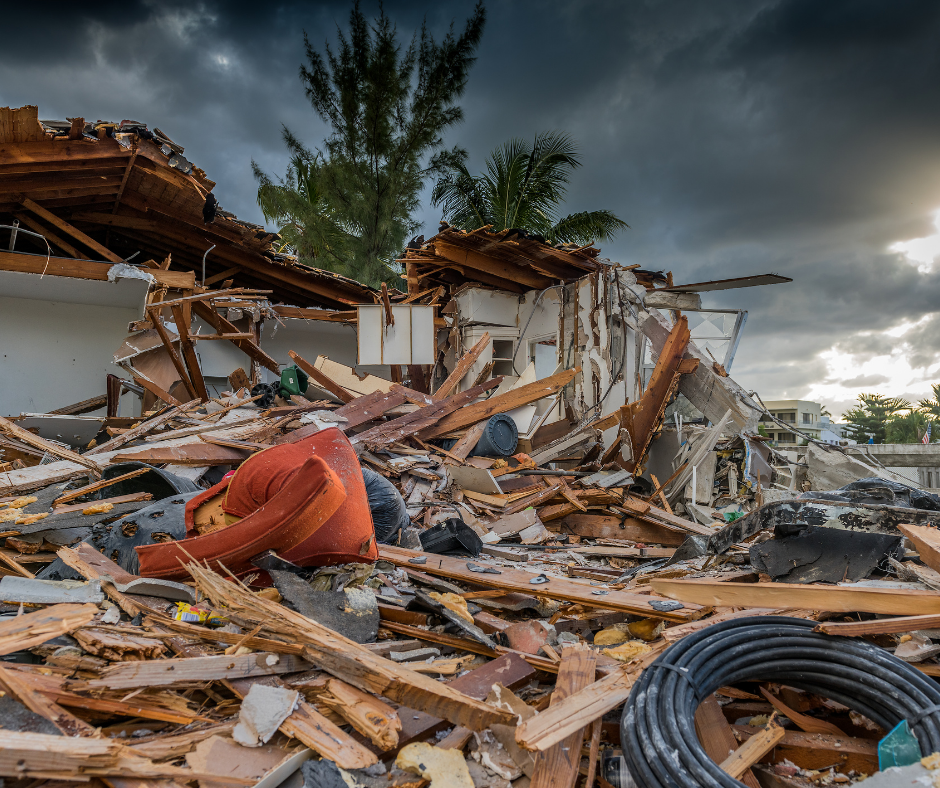 Trust the Safe and Environmentally Conscientious Junk Removal of Just Rubbish Removal.
The team at Just Rubbish will be careful and courteous in your home or yard and will remove items so you are ready for the storms of life, no matter when they come. And we can even bring a dumpster container for you to add to throughout the day. Then you just give us a call, and we will haul it away.
Just Rubbish Removal offers a complete line of dumpster containers, mini containers, as well as a fleet of roll-off and packer truck services. And, our trucks are dispatched 24 hours a day, 7days a week.
We provide same-day service at no additional cost as we service the five boroughs. For the best pricing available contact our friendly staff. We want to assist you with your current and future decluttering and cleanup needs.
So, if you need help removing junk, rubbish, trash, or donatable items, don't get overwhelmed wondering where to put it all. We'll take care of that for you.
Contact Just Rubbish for an estimate on your junk removal job today.
And good luck with your hurricane season declutter.