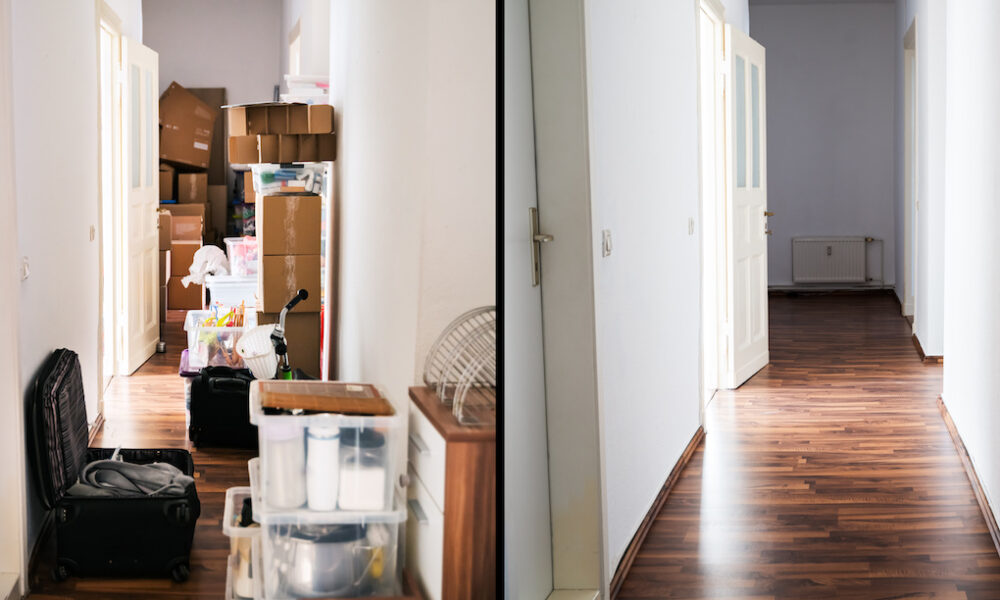 Estate cleanouts can be overwhelming and emotionally challenging. Whether you are dealing with the death of a loved one or downsizing your home, the process of clearing out an entire estate can be daunting.
However, with the right planning and approach, you can make the process smoother and less stressful.
In this article, we will provide you with tips and insights on how to host an estate cleanout and give you 20 reasons why it may be in your best interest to hire a professional to take care of the task.
Understanding an Estate Cleanout
An estate cleanout involves the removal, organization, and disposal of personal belongings and household items from a property. It is often required after the passing of a family member or when managing a property that needs to be cleared for various reasons.
Estate cleanouts can be emotionally challenging as they involve sorting through personal belongings and cherished memories. It's essential to approach the process with sensitivity and respect.
Keep in mind this can be a long process, but with a solid plan, you're estate cleanout will run smoothly.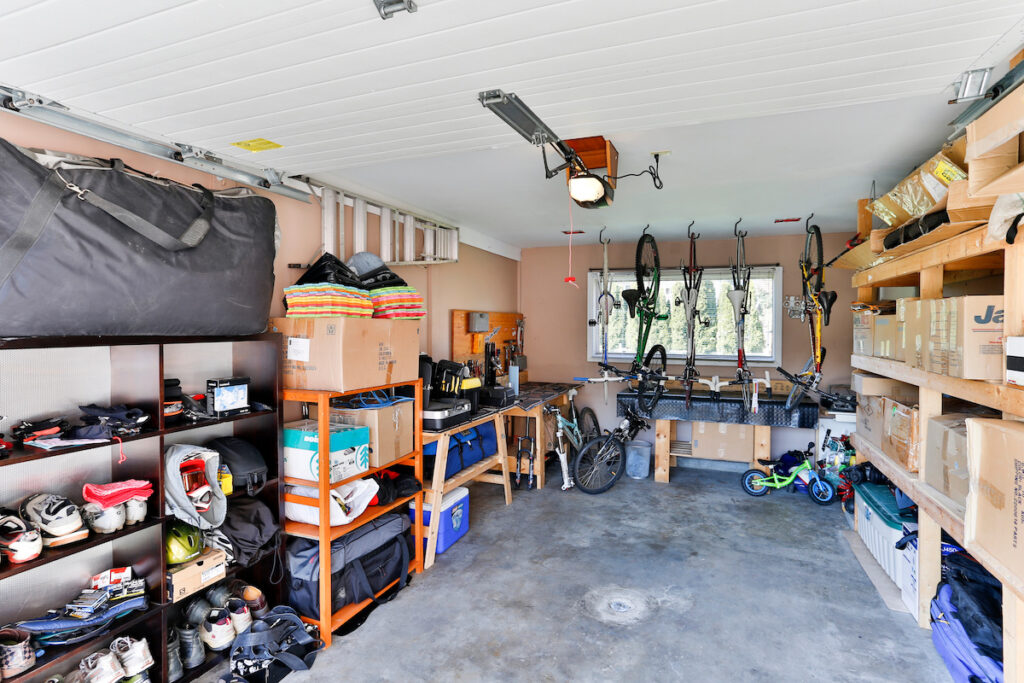 How to Host an Estate Cleanout
Below you'll find our best tips and tricks for hosting a successful estate cleanout.
Plan Ahead
The first step to hosting a successful estate cleanout is to plan ahead. This means setting a timeline for the cleanout and identifying the tasks that need to be done. During this step, you should also determine who will be involved in the cleanout and what their roles will be.
It is essential to create a checklist to ensure that you do not overlook any critical tasks. The checklist should include tasks such as:
Sorting through personal belongings
Donating items to charity
Selling valuable items
Disposing of unwanted items
Sort Through Personal Belongings
Sorting through personal belongings can be the most challenging part of an estate cleanout. It is essential to approach this task with sensitivity and respect. You should involve family members and close friends in the process and allow them to take items that have sentimental value.
You can also donate items to charity or sell valuable items through an estate sale or auction. Keep in mind that some items may have more value than you think, so it is essential to research before disposing of anything. You don't want to lose out on potential extra cash.
Donate Items to Charity
Donating items to charity is an excellent way to give back to the community and reduce waste. You can donate items such as clothing, furniture, and household items to a local charity organization.
Before donating, ensure that the items are in good condition and can be reused. Some charities may also offer pick-up services, which can make the process more convenient for you. Remember to call the organization in advance to ensure they are accepting donations at the time.
Sell Valuable Items
If you have valuable items such as antiques, artwork, or jewelry, you may want to consider selling them. You can sell these items through an estate sale or auction.
An estate sale is a great way to sell a large number of items at once. You can hire an estate sale company to manage the sale for you. They will handle the:
Pricing
Advertising
Logistics of the sale
An auction is another option for selling valuable items. You can work with an auction house to sell items such as artwork, antiques, and collectibles. The auction house will handle the:
Marketing
Bidding
Payment process
Dispose of Unwanted Items
Finally, you will need to dispose of unwanted items. You can do this by hiring a junk removal service. A junk removal service will haul away unwanted items such as furniture, appliances, and other household items.
Before hiring a junk removal service, ensure that they are licensed, insured, and reputable. You should also get a written estimate of the cost and ensure that they will recycle or donate items whenever possible.
What Does it Look Like to Hire a Junk Removal Service for an Estate Cleanout?
A reputable junk removal service, like Just Rubbish Removal, offers a comprehensive range of services tailored to estate cleanouts. They start by assessing the property and developing a customized plan to address your specific needs.
Throughout the cleanout, they sort, organize, and pack items, distinguishing between items to:
Their goal is to minimize waste and maximize the potential for repurposing or recycling items, reducing environmental impact.
20 Benefits of Hiring a Professional Junk Removal Service for an Estate Cleanout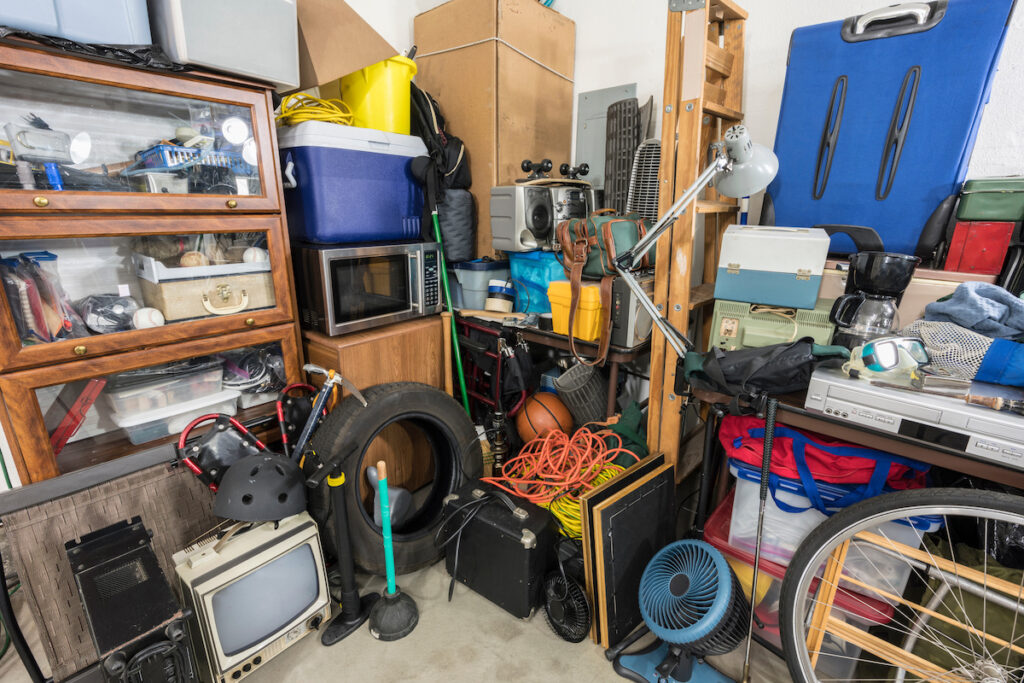 As we mentioned, estate cleanouts can be challenging. For this reason, we recommend outsourcing the work to a professional.

Here are the top 20 benefits of hiring a professional junk removal service, like Just Rubbish Removal, for an estate cleanout.
Expertise: Junk removal services specialize in estate cleanouts and have extensive experience in handling the process efficiently and effectively. You'll never have to worry if the job is getting done right.
Time-saving: Professionals can save you valuable time by handling all aspects of the cleanout, from sorting and organizing to disposal and recycling.
Emotional support: During an estate cleanout, sentimental items often carry great emotional value. Professional junk removal services approach the process with utmost sensitivity and compassion. They understand that personal belongings may hold cherished memories and handle them with care. The team undergoes training to be respectful and provide a supportive environment during this challenging time. They treat your loved one's possessions with care, ensuring appropriate preservation of sentimental items.
Proper sorting and organization: Junk removal experts possess the knowledge and skills to appropriately sort and organize items, ensuring they treat sentimental belongings with care and preserve them.
Efficient disposal: Professionals understand the regulations and best practices for disposing of items, ensuring compliance with local laws and minimizing environmental impact.
Recycling and donation: Junk removal services prioritize recycling and donation of items whenever possible, reducing waste and benefiting the community.
Comprehensive cleanout: From large furniture to small personal items, professionals can handle the removal of a wide range of items, providing a complete cleanout solution.
Heavy lifting and removal: Estate cleanouts often involve heavy and bulky items that may be difficult to handle alone. Professionals have the necessary equipment and manpower to handle such items safely.
Proper equipment and tools: Junk removal services come equipped with the right tools and equipment to efficiently and safely remove items from the property.
Discretion and privacy: Professionals understand the importance of discretion and privacy during an estate cleanout and handle the process with the utmost confidentiality.
10 More Benefits to Go…
Efficient project management: Estate cleanouts can involve significant time constraints and coordination with other professionals, like estate planners, realtors, or probate attorneys. Professional junk removal services excel in project management, ensuring timelines are met and tasks are efficiently executed. They understand the importance of adhering to schedules and can handle large-scale projects with ease. By coordinating efforts with other parties involved, they create a streamlined process that alleviates stress for you or the estate executor.
Avoidance of potential injuries: Junk removal experts receive training in proper lifting techniques and equip themselves with the necessary tools to minimize the risk of injuries during the cleanout.
Comprehensive solutions: Junk removal services offer a wide range of solutions beyond simple removal, including cleaning, sanitization, and hauling services.
Proper disposal of hazardous materials: Certain items found during an estate cleanout, such as chemicals or electronic waste, require special handling and disposal. Professionals can ensure these items are handled properly.
Coordination with other professionals: Junk removal services can work in coordination with other professionals involved in the estate cleanout process, such as estate planners, realtors, or probate attorneys.
Customized approach: Professionals can tailor their services to meet your specific needs and preferences, ensuring a personalized and satisfactory experience.
Stress reduction: An estate cleanout can be extremely demanding work. Hiring a junk removal service relieves you of the stress and burden of managing the cleanout yourself, allowing you to focus on other important matters.
Legal compliance: Junk removal experts possess in-depth knowledge of the regulations governing waste disposal and can guarantee that they conduct the cleanout in compliance with local laws.
Cost-effective: While there may be a cost associated with hiring a junk removal service, the overall convenience, time savings, and peace of mind they provide can outweigh the expenses.
Professional network: Junk removal services often have a network of resources and contacts in related fields, allowing them to recommend other professionals or services you may need during the estate cleanout.
Are You Hosting an Estate Cleanout?
As we've mentioned throughout, hosting an estate cleanout can be a daunting task, but with the right planning and approach, you can make the process smoother and less stressful.
Remember to plan ahead, sort through personal belongings, donate items to charity, sell valuable items, and dispose of unwanted items.
If you need assistance with your estate cleanout, a professional junk removal service like Just Rubbish Removal is the team to call. We will handle your estate cleanout with care and help you through the process so you can focus on grieving and the more important work you have to do and not the heavy lifting and sorting. 
If you're in the New York Metro area and are needing a junk removal service, contact Just Rubbish Removal today!