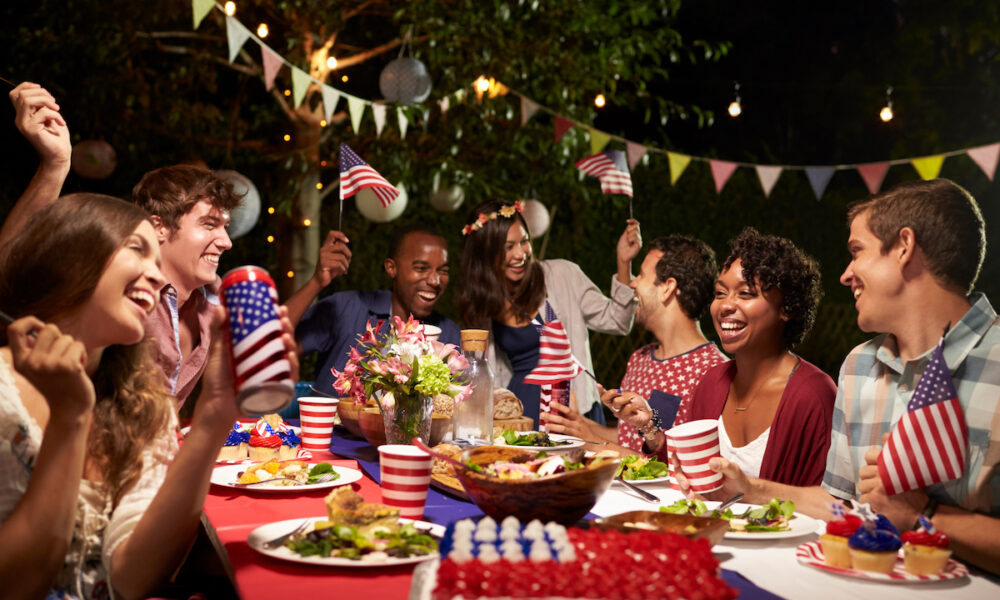 The 4th of July is a time for celebration, gathering with friends and family, and enjoying the outdoors. But before you start planning for your Independence Day festivities, a July backyard cleanout maybe on your to-do list.
You'll want to make sure your backyard is clean, organized, and ready to host the perfect gathering.
In this article, we will provide you with valuable tips for a successful 4th of July backyard cleanout. We'll guide you through the process of:
Decluttering
Cleaning
Organizing
Enhancing your outdoor space.
Additionally, we will explore the pros and cons of hiring a junk removal service, like Just Rubbish Removal, to assist you in the cleanout, so you can make an informed decision that best suits your needs.
5 Tips for a Successful 4th of July Backyard Cleanout
1. Assess and Plan
Before diving into the cleanout process, take a step back and assess your backyard. Look for areas that require attention and identify specific tasks that need to be addressed. This could include:
Clearing out debris
Organizing outdoor furniture
Enhancing the landscape
By creating a checklist or plan of action, you can prioritize tasks and stay organized throughout the cleanout process. This also ensures you always know what task you need to tackle next.
2. Declutter and Remove Unwanted Items
A cluttered backyard can detract from its overall appeal and functionality. Begin by sorting through your outdoor belongings and separating items into different categories:
Remove broken, damaged, or unnecessary items that are taking up space and no longer serve a purpose in your backyard. You'll notice an immediate improvement because this will help create a clean and open space for your 4th of July festivities.
3. Clean and Refresh
After decluttering, it's time to thoroughly clean your backyard. Focus on cleaning outdoor surfaces such as:
Patio furniture
Decks
Fences
Pathways
Power washing and/or scrub away dirt, stains, and grime is a great way to restore the look and feel of your outdoor space.
Additionally, consider cleaning or replacing cushions, pillows, and outdoor rugs to freshen up the seating areas and add color to the space.
4. Organize and Arrange
An organized backyard not only looks aesthetically pleasing but also enhances functionality. Take the time to organize your outdoor furniture, planters, and accessories in a way that is visually appealing and conducive to the activities you have planned.
Consider creating designated zones for different purposes, such as a dining area, a lounging space, or a games area. This will help create a well-defined and enjoyable environment for your guests.
5. Enhance the Landscape
The 4th of July is a time to celebrate the beauty of the outdoors, so it's essential to pay attention to your landscape.
Trim overgrown plants, bushes, and trees to improve the overall aesthetics of your yard. Prune any dead branches and remove weeds to create a clean and manicured look.
Additionally, consider adding pops of color with seasonal flowers, plants, or potted arrangements to bring vibrancy and freshness to your backyard.
With these five simple tips, your 4th of July backyard cleanout will be smooth and efficient!
Pros and Cons of Hiring a Junk Removal Service for Your July Backyard Cleanout
While undertaking a backyard cleanout on your own can be rewarding, there are instances where hiring a junk removal service, like Just Rubbish Removal, can be beneficial.
Let's explore the pros and cons of working with a professional:
Pros of Hiring a Junk Removal Service
Convenience and Time-Saving
One of the significant advantages of hiring a junk removal service is the convenience it provides. Clearing out a backyard can be a time-consuming and physically demanding task. By outsourcing the job to professionals, you can save valuable time and energy.
They handle the entire cleanup process, from sorting and lifting heavy items to loading and hauling them away. This allows you to avoid handling the cleanout on your own and focus on other preparations for your 4th of July celebration, such as:
Menu planning
Spending quality time with your loved ones
Expertise and Efficiency
Junk removal services specialize in handling various types of waste and unwanted items. They have the knowledge and experience to efficiently remove and dispose of different materials responsibly. They know the most efficient methods for sorting, recycling, and disposing of your unwanted items, whether it's:
Old furniture
Broken appliances
Yard waste
Construction/project debris
Their expertise ensures that the cleanout process is completed quickly and effectively, without unnecessary delays or complications.
Removal of Larger Items
When you begin a backyard cleanout, there is a good chance you have a variety of items to be disposed of. These can't just be dumped somewhere and if that was an option, it can be a hassle loading, transporting, and unloading larger items.
Working with a junk removal service will ensure that the larger items are efficiently removed from your backyard. Some of these larger items include:
Grills and other appliances
Hot tubs
Lawn mowers
Outdoor furniture
Having a professional remove these items will instantly elevate your backyard and give you more space for your outdoor festivities.
Safety and Compliance
Proper handling and disposal of certain items require adherence to waste disposal regulations. Junk removal professionals are well-versed in these regulations and take necessary precautions to ensure safe handling and disposal. They have the right equipment and techniques to lift and transport heavy objects without causing damage to your property or risking personal injury.
Moreover, they know the appropriate disposal methods for different materials, including hazardous waste or electronic waste. By hiring a reputable service, you can have peace of mind knowing that the cleanout is done safely and in compliance with local regulations.
Stress-Free Cleanup
Cleaning up a backyard can be overwhelming, especially when dealing with a large volume of items or bulky objects. Junk removal services bring a team of trained professionals who are skilled in handling such situations.
They have the manpower and tools necessary to tackle any cleanup project, no matter the size or complexity. Their efficient and systematic approach ensures that the process is carried out smoothly, leaving you with a clean and clutter-free backyard without the stress and hassle of doing it yourself.
Environmentally Friendly Disposal
Responsible disposal of waste is a growing concern for many individuals and businesses. Junk removal services, like Just Rubbish Removal, understand this and prioritize environmentally friendly practices.
They have established relationships with recycling centers, donation centers, and other appropriate facilities to ensure that items are disposed of in the most sustainable way possible.
By hiring a junk removal service, you contribute to the reduction of landfill waste and support recycling and donation initiatives in your community.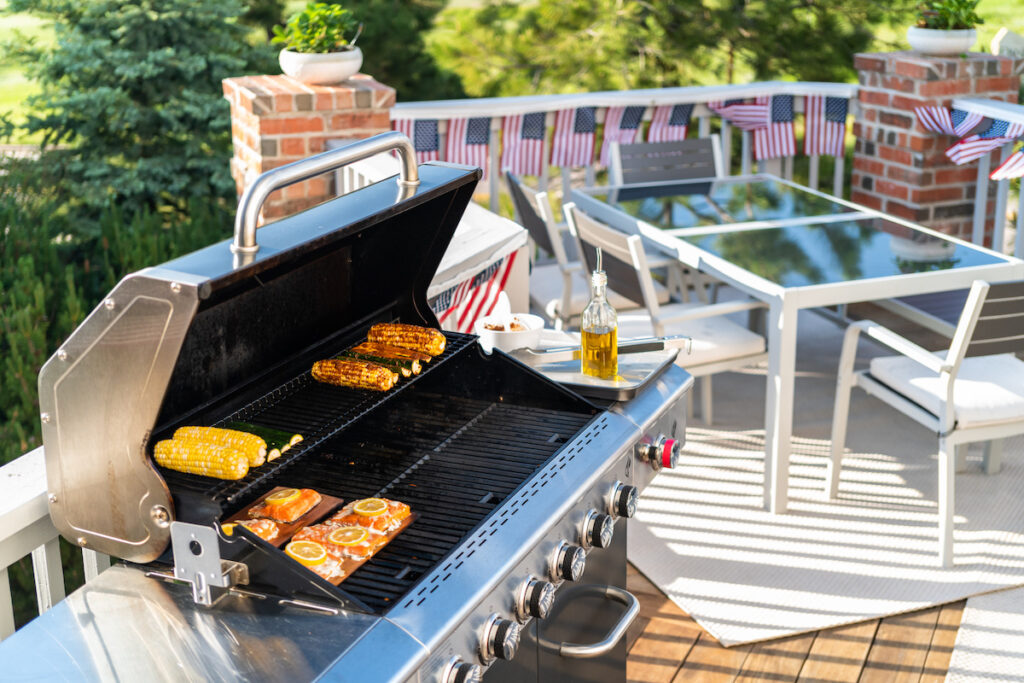 Cons of Hiring a Junk Removal Service
Cost
One of the primary considerations when hiring a junk removal service is the cost. Service fees vary depending on the volume and items being removed. It's essential to evaluate your budget and determine if the expense aligns with your needs and priorities.
Thankfully, Just Rubbish Removal offers affordable options for a backyard cleanout. If you are looking into hiring a junk removal service but aren't sure how to budget for it, check out our article, "The Cost of Junk Removal: How to Budget for It".
Lack of Control
When you hire a junk removal service, you may have less control over the specific items being removed. Professionals prioritize efficiency and safety in their cleanup process, which means they may remove items that you might have intended to keep.
It's crucial to communicate your preferences clearly and ensure you're on the same page with the service provider to avoid any misunderstandings.
Scheduling Constraints
Booking a junk removal service may require coordination with their availability, which could limit flexibility in your cleanup timeline. It's important to plan ahead and schedule the service in advance to ensure that it aligns with your preferred timeline for the backyard cleanout.
Are You Ready for a 4th of July Backyard Cleanout?
As you prepare to celebrate the 4th of July in your backyard, a thorough cleanout is essential to create an inviting and enjoyable space for your guests. By following the tips provided in this article, you can tackle the decluttering, cleaning, organizing, and enhancing of your outdoor area effectively.
Additionally, we discussed the pros and cons of hiring a junk removal service, like Just Rubbish Removal, highlighting the convenience, expertise, and safety they bring to the cleanout process.
Ultimately, the decision to hire a professional or handle the cleanout yourself depends on your specific needs, budget, and time constraints. With a clean and organized backyard, you'll be ready to host a memorable and festive 4th of July celebration.
If you're searching for a junk removal service to help you with your 4th of July backyard cleanout and are located in Brooklyn, Queens, Bronx, Manhattan, or Staten Island, New York, contact our team at Just Rubbish Removal. We are experts in backyard cleanout's and can help you prep your space for your next summer celebration!