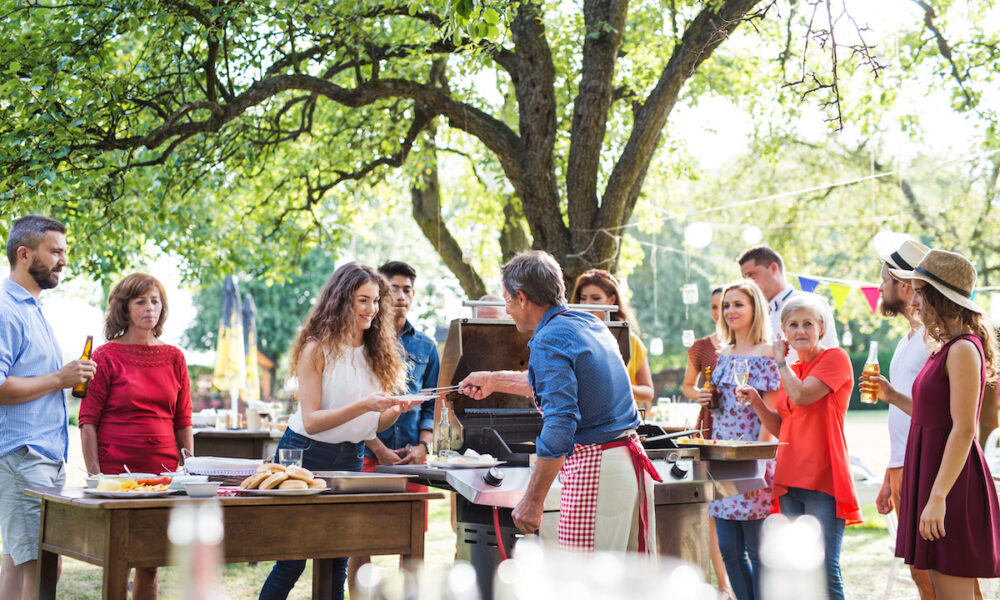 The weather is warming and Memorial Day is just around the corner, which means it's time to start prepping your outdoor space for summer festivities!
From barbecues to pool parties and everything else in between, Memorial Day is the perfect opportunity to invite friends and family over for some outdoor fun.
However, before you can start planning your summer soirees, you'll need to do some spring cleaning to get your outdoor space in tip-top shape. This is where a junk removal service, like Just Rubbish Removal, can come in handy.
Many people have plenty of rubbish they want to get out of the way this time of the year. So it's the perfect time to reach out to Just Rubbish Removal so we can help you get prepared for your big summer bash!
In this article, we'll explore the benefits of using our junk removal service for your Memorial Day outdoor clean-up, and place an emphasis on how we can help you in removing larger items.
We'll also provide some tips for prepping your outdoor space for the summer season so you can have a well-kept area and optimize your fun!
Why Use a Junk Removal Service?
When it comes to decluttering your outdoor space, you may be wondering if you should tackle the job yourself or hire a professional.
While it may be tempting to save some money by doing it yourself, there are several benefits to using a junk removal service.
Let's dive in:
Using a Junk Removal Service Saves You Time
Cleaning up your outdoor space can be a time-consuming task, especially if you have larger items to remove. But when you work with a junk removal service, you can save valuable time and energy. This will allow you to focus on other aspects of your Memorial Day preparations, like grilling and indoor cleaning.
Proper Disposal
A junk removal service will ensure that your unwanted items are disposed of properly and done so in an environmentally-friendly way. This is especially important for larger items that cannot be disposed of in your regular trash or recycling bin.
Safety
Removing large items from your outdoor space can be physically demanding and potentially dangerous. A junk removal service will have the proper equipment and expertise to safely remove these items without causing harm to yourself or your property.
Take an old deck for example. Let's say you are replacing a portion of your deck that was dry-rotted and unsafe. The parts you are planning to get rid of will likely be covered in rusty screws and nails. While you may be able to handle the removal process on your own, calling on a removal service is the safest approach.
Convenience
When you rely on a junk removal service, you won't have to worry about renting a truck or dumpster or finding a disposal facility that accepts more oversized items. The service will handle the entirety of the removal process, making the experience hassle-free from start to finish.
Removing Larger Items During Your Outdoor Clean Up
If you have larger items to remove from your outdoor space, such as old furniture or broken appliances, calling on a junk removal service is the best option.
Here are some of the larger items that Just Rubbish Removal can help you remove from your space:
Post Construction & Demolition Clean Up
At Just Rubbish, we handle post-construction and demo clean-up for all sizes of projects. Our goal is to remove all the dust, dirt, grime, and debris so you can see the glory of your newly completed outdoor project. From massive job sites to small remodels, we can handle the clear-away and get your space ready for your Memorial Day party.
Furniture
Whether you have an old couch, table, or chair taking up space on your patio, Just Rubbish can haul it away for you.
Appliances
Have an old grill or broken lawn mower you want to get rid of? Give us a call.
While you're working on your outdoor space, you may realize you have an old refrigerator, stove, or dishwasher that you need to get rid of – a junk removal service can take care of that for you too. These items can be difficult to get rid of on your own so don't hesitate to reach out.
Yard waste
As you prep your outdoor space for your Memorial Day party, you'll likely have a lot of yard waste, like tree limbs or branches, to get rid of. If you have more debris than you can handle, a junk removal service can help you remove it quickly and efficiently. They can also dispose of it in an eco-friendly way, such as by composting or recycling.
Hot tubs
A hot tub is a bit too large to shove into your garbage bin. And a trip to the local dump can be a hassle. Nevertheless, we know you need to get rid of your hot tub for a number of possible reasons. Perhaps it's worn and outdated. Or maybe you simply want to make room for something new.
Whatever your case may be, trust the local experts at Just Rubbish to get the job done right. Plus, we will handle the breakdown of the hot tub. This is a heavy-duty task you may want to leave to the pros.
These are just some of the items we can remove from your outdoor space, but keep in mind, we also can remove rubbish from inside your home as well!
Tips for Your Memorial Day Outdoor Clean Up
Now that you know the benefits of using a junk removal service for your Memorial Day outdoor clean-up, let's explore some tips for prepping your outdoor space for the summer season.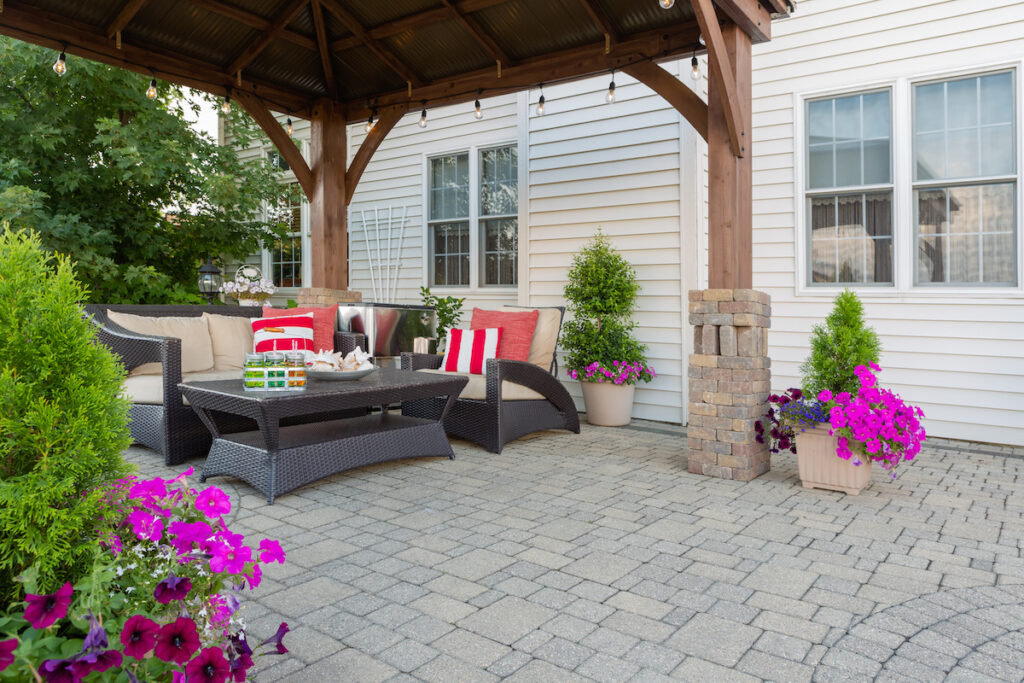 Remove All Debris
Start by removing any debris, such as fallen leaves or branches, from your outdoor space. Use a rake or leaf blower to clear away any debris on your lawn or patio. For the easiest management, place the debris in large paper bags. Your outdoor space will look brand new with a bit of yard work!
Power Wash
Power washing is a great way to clean your outdoor surfaces, such as your patio, deck, and even the outside of your home. It removes dirt and grime that has built up over time, leaving your surfaces looking like new. You'll be surprised at the difference a good power washing can make!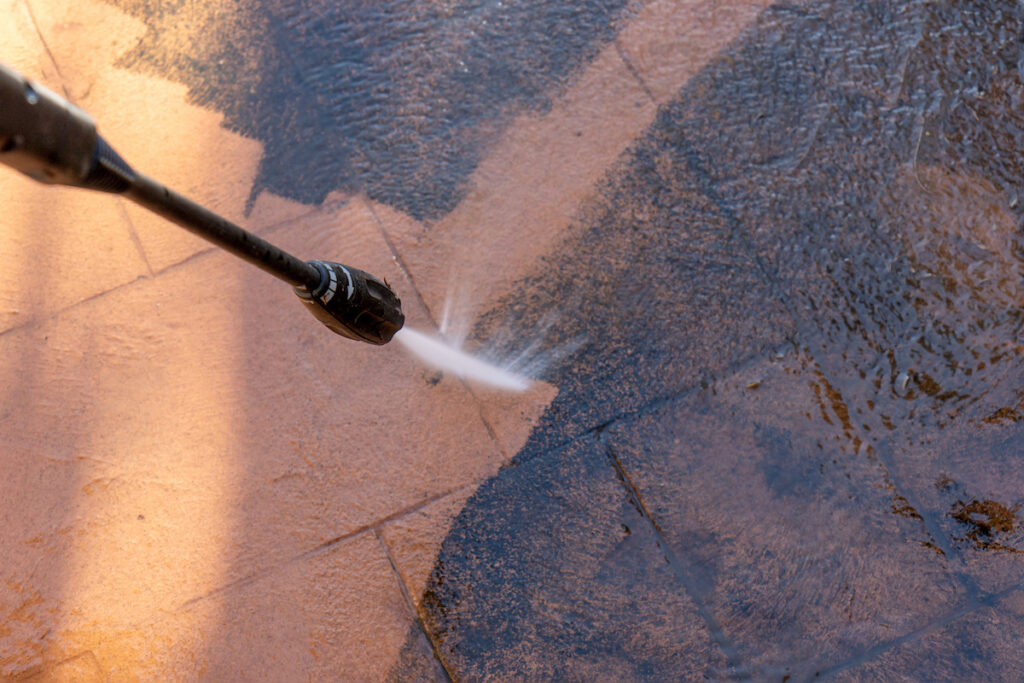 Clean Your Grill
If you plan on hosting a barbecue for Memorial Day (like many families do for this holiday weekend), make sure your grill is clean and ready to use. Use a wire brush to scrape away any leftover food or debris, and wash the grates with soap and water. This will ensure your BBQ is the best in the neighborhood!
Trim Your Trees and Bushes
If you have overgrown trees or bushes in your outdoor space, trim them back to give your space a more polished look. Usually, one trim at the beginning of the summer and one towards the middle of the summer will keep your yard looking well-managed throughout the warmer months.
Add Some Color by Planting Flowers
Add some color to your outdoor space by planting flowers or hanging baskets. This is an easy way to brighten up your space and make it feel more welcoming. For an added touch to your Memorial Day party, try to find a combination of red, white, and blue flowers for your yard! Your guest will love and notice the extra effort.
Organize Your Outdoor Furniture
If you have outdoor furniture, make sure it's organized and arranged in a way that is comfortable and functional. You also want to make sure there is plenty of seating. This is especially important if you plan on hosting guests for Memorial Day.
Is Your Outdoor Space Ready to Host Your Memorial Day Party?
Prepping your outdoor space for Memorial Day can be a daunting task, especially if you have larger items to remove.
However, with the help of Just Rubbish Removal, you can quickly and efficiently get rid of unwanted items, making the entire process easy and convenient.
By using a junk removal service, you can save time and energy, ensure proper disposal of your unwanted items, and increase safety while getting your outdoor space ready for guests all summer long!
Additionally, you can create a welcoming and functional space that's ready for summer festivities by following some simple tips for prepping your outdoor space, like:
Removing all the debris
Power washing
Cleaning your grill
Trimming your trees and bushes
Adding some color by planting flowers
Organizing your furniture
If you're in the process of prepping for Memorial Day with an outdoor clean-up, reach out to Just Rubbish today! We provide professionals on-site to handle all the dirty work. Also, we are your 1 stop shop deal: we handle all the disposal after we leave, plus we sort and recycle as much as we can!
We Give Free Estimates on-site before we ever get started to make sure you are getting an accurate quote. So reach out to us today!