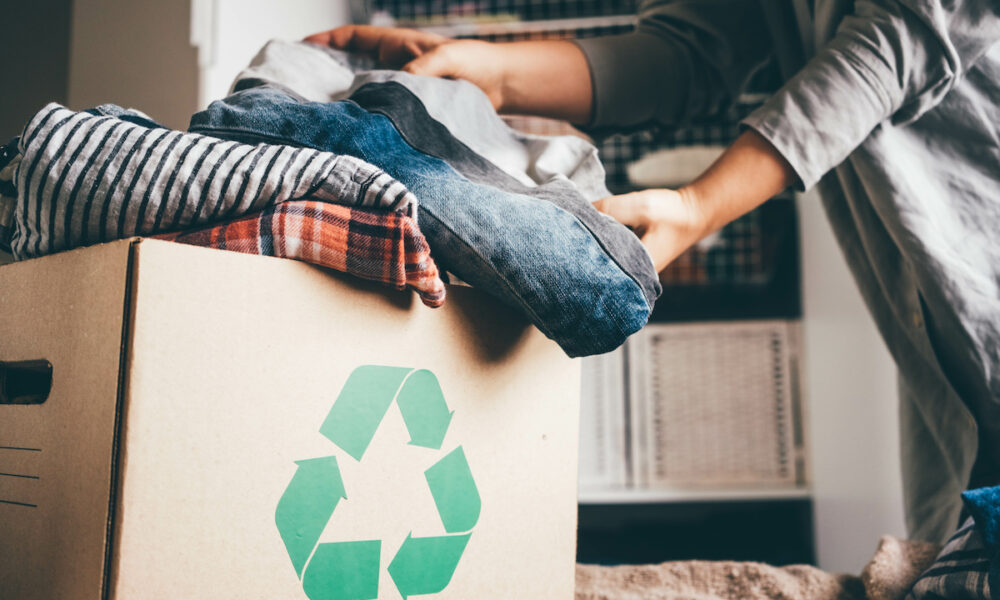 Do you know the benefits of recycling and donating your unwanted items?
As the warm weather approaches, many of us start thinking about getting our homes clean and organized for the summer season. We need to make room for more guests and give our spaces a more light feeling, right?
The more comfortable weather is a great opportunity to declutter and get rid of unwanted items that are taking up valuable space in your home.
But instead of simply throwing them away, consider recycling or donating them. Along with environmental benefits, recycling and donating unwanted items does wonders for the community. You'll also notice personal benefits as well.
In this article, we will cover the many benefits of recycling and donating unwanted items that go beyond just getting your home clean. We will also include a list of common recyclable items and common household items that can be donated.
7 Benefits of Recycling and Donating Unwanted Items
At Just Rubbish Removal, we understand the importance of proper disposal and recycling. There are plenty of things homeowners want to get rid of that can be donated or recycled. We plan to use this article to shed light on why you should take advantage of this opportunity.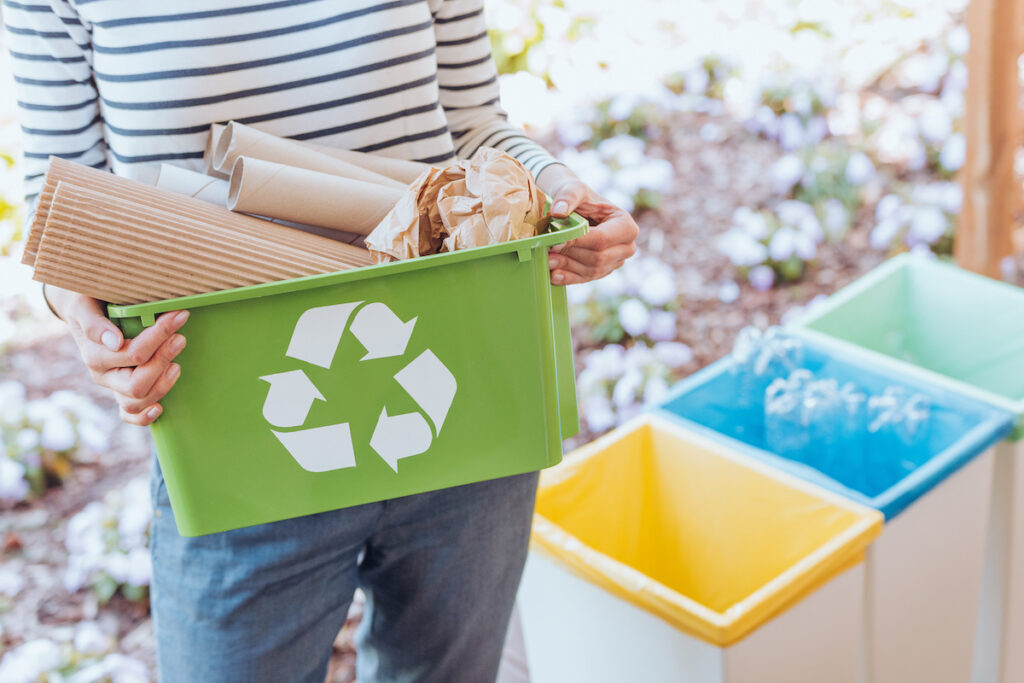 Here are some of the key benefits of recycling and donating your unwanted items:
1. Recycling and Donating Unwanted Items Protects the Environment
One of the most significant benefits of recycling is that it helps protect the environment.
When we recycle, we reduce the amount of waste that goes into landfills, which takes up valuable space and contributes to air and water pollution.
Recycling also:
Conserves natural resources
Reduces greenhouse gas emissions
Helps preserve the earth's biodiversity
2. Saves Money
One benefit that is often overlooked is that recycling can actually save you money down the road.
When you recycle, you reduce the amount of waste that you produce, which can lead to lower trash pickup fees and waste disposal costs.
You may also be able to use smaller trash cans or bins, which can save you money on garbage bags and other waste disposal products. These savings may seem insignificant but will add up over time.
Donating is also a good way to save on taxes.
When you donate items to local shelters or donation centers you can itemize your deductions on your tax return, as long as your items were given to a qualifying charity. This gives you the opportunity to deduct the fair market value of those items from your taxable income.
If you want to claim a deduction for your donations, make sure you:
Keep track of the items you donated and their estimated value
Obtain a receipt from the charity acknowledging your donation
Remember, not all donations are tax-deductible, and there are limits to how much you can deduct. Make sure you follow the rules and guidelines and consult with a tax professional for more information on this topic.
3. Supports Local Charities and Nonprofits
Donating your unwanted items can directly benefit your community.
Many organizations accept donations of clothing, furniture, and household items, which can then be sold at thrift stores or given to those in need.
By donating, you're helping to support local charities and nonprofits that work to make a positive impact on the community.
4. Helps Those in Need
Helping those in need goes hand in hand with supporting local charities and nonprofits. The items that no longer serve you could be life-changing for someone without. Think about it.
Clothing donations can provide warm clothes to people who don't have them
Furniture donations can help furnish homes for those who can't afford it
Household item donations can make empty houses feel like home
By donating, you're giving these items a second life and proving those who may not have access to them otherwise a chance to get them for free or at a discounted rate.
5. Improves Mental Health
One of the personal benefits of recycling and donating unwanted items is that decluttering your home can have a positive impact on your mental health.
Research has shown that a cluttered home can lead to increased stress and anxiety. By getting rid of items that you no longer need or want, you can create a more organized and peaceful living space. Plus, who doesn't love more room in their homes?
Another mental health boost is the act of giving to others. Studies show this can boost your mood and overall well-being.
6. Recycling and Donating Sets a Good Example for Your Kids
Getting your kids involved in recycling and donating unwanted items can set a good example.
Here are some of the ways it does that:
Environmental Awareness
As we mentioned, recycling helps reduce waste and conserves natural resources. By recycling, you show your children that you care about the environment and are taking steps to reduce your impact on it. This can help instill a sense of environmental responsibility in your children and show that you care about their future world.
Community Involvement
Donating unwanted items to charity or a local thrift store can benefit the community. By doing so, you demonstrate to your children the importance of giving back to the community and helping those in need.
Reducing Consumerism
When you recycle and donate, you're not only reducing waste, but you're also reducing the number of new products that need to be manufactured.
This can help teach your children about the importance of reducing consumerism and the environmental impact of excessive consumption.
Good Habits
By recycling and donating regularly, you're setting a good example for your children and helping them form good habits. They will see that recycling and donating are an integral part of your family's routine and may be more likely to adopt these habits themselves.
Makes Moving Easier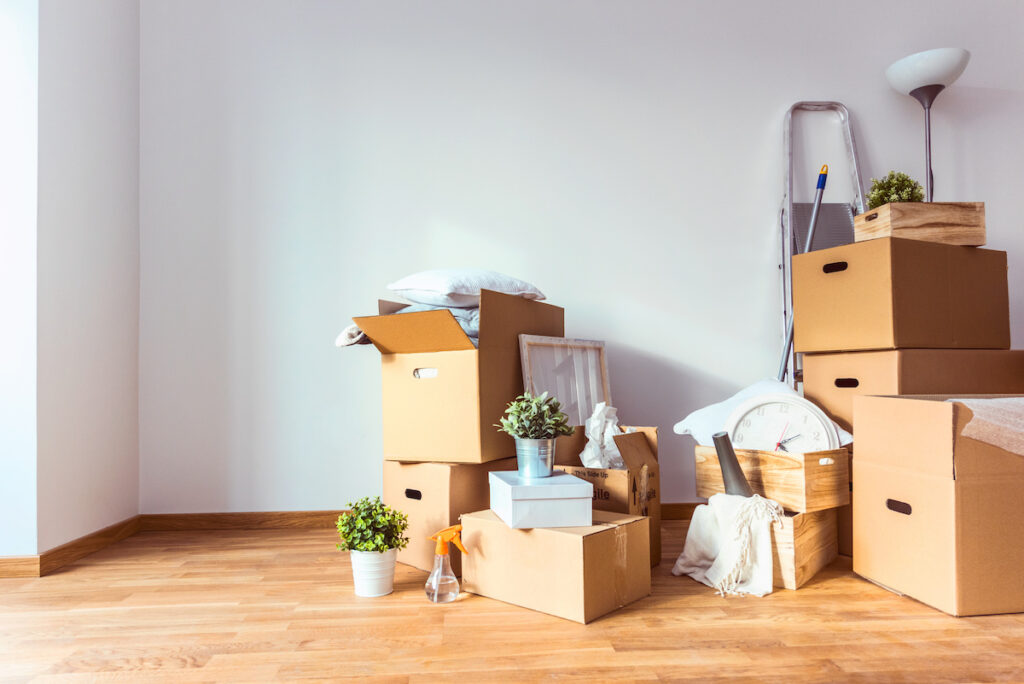 If you're preparing for a big move and are going through all of your items, recycling and donating are great ways to get rid of things without filling up the trash can.
Here are some of the ways recycling and donating can make moving easier:
Reduces Clutter
When you recycle or donate unwanted items, you are reducing the amount of clutter in your home. This makes it easier to organize and pack your belongings when you are moving.
Saves Space
The less you have to pack, the more space you'll have in your moving truck or storage unit. This:
Frees up space for items you actually need and use
Can save you money on moving costs
Makes the moving process more efficient
Saves Time
By recycling or donating unwanted items, you'll spend less time packing and organizing your belongings and more time preparing the items you actually use. This can be especially helpful if you're working on a tight moving deadline.
Common Recyclable Items
Here are some examples of common items that can be recycled:
Paper products

This includes newspapers, magazines, cardboard boxes, office paper, and paper packaging.

Plastic containers

Most plastic containers with recycling symbols can be recycled, including water bottles, milk jugs, and soda bottles.

Glass containers

Glass bottles and jars can be recycled.

Aluminum cans

Beverage cans made of aluminum can be recycled.

Steel cans

Food and beverage cans made of steel can be recycled.

Electronic devices

Many electronic devices can be recycled, such as cell phones, computers, and televisions.

Batteries

Rechargeable batteries and single-use batteries can be recycled.

Textiles

Clothing and other textiles can often be recycled or donated.

Ink and toner cartridges

These can be recycled at many office supply stores.

Appliances

Many household appliances can be recycled, such as refrigerators, washers, and dryers.
Make sure you check with your local recycling program to find out which items can be recycled in your area, as some programs may have different rules and regulations.
Common Household Items for Donations
There are many household items that can be donated to charitable organizations, thrift stores, or donation centers.
Here are some common examples:
Clothing and shoes
Furniture

Sofas, chairs, tables, dressers, and other furniture can often be donated.

Kitchenware

Dishes, utensils, pots, and pans can often be donated.

Appliances

Small appliances like toasters, blenders, and microwaves can often be donated, as well as larger appliances like refrigerators and stoves.

Bedding and linens

Sheets, blankets, towels, and other bedding and linens can be donated.

Toys and games

Gently used toys and games, including board games, puzzles, and stuffed animals, can be donated.

Books

Hardcover and paperback books, as well as magazines and comic books, can often be donated.

Electronics

Functional electronics like televisions, radios, and DVD players can often be donated.

Sports equipment

Used sports equipment like bicycles, basketballs, and soccer balls can be donated.

Art and craft supplies

Unused art and craft supplies like paints, markers, and yarn can often be donated.
Check with your local donation center to find out which specific items they accept and find out what their policy is for accepting donations.
Contact Just Rubbish Removal for Junk Removal and Recycling
If you're looking to get your home clean for summer and reap some of the benefits above, consider reaching out to Just Rubbish Removal.
We will help you get rid of items that are taking up valuable space and provide you with peace of mind knowing that they will be properly disposed of or recycled. 
Recycling and donating benefits the environment, your community, and your own well-being. So, go ahead and give your home a fresh start this summer by recycling and donating your unwanted items!