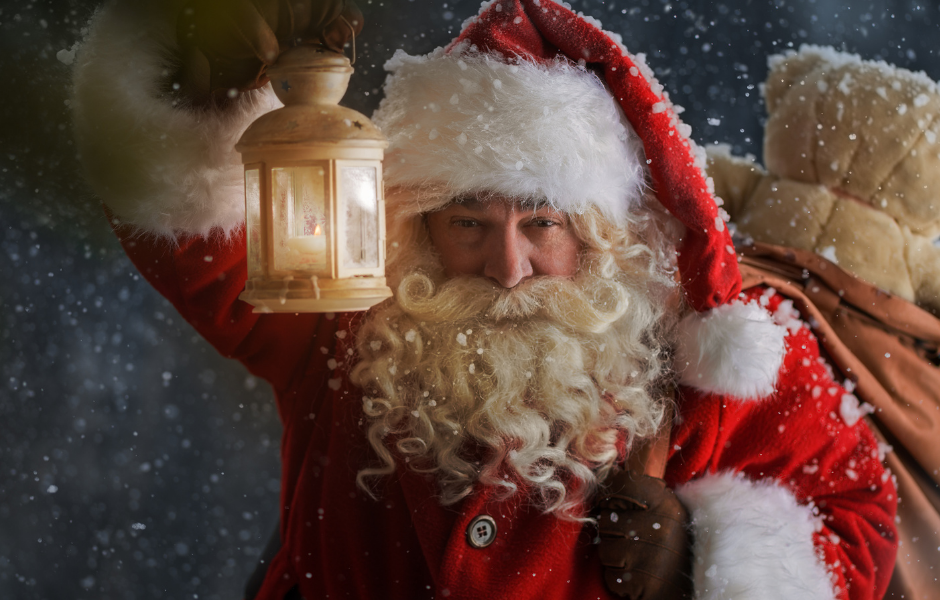 After Santa Visits, Just Rubbish Hauls Away the Christmas Leftovers and Junk
After Santa comes and Christmas is over, we are left with PILES of trash. This trash can amount to a ton of waste year after year. And if you feel like the only home with a mountain waiting on the curb for garbage pick-up day, just look at the statistics. You are certainly not the only one needing a quick haul away of the junk.
According to the EPA's report on holiday junk, everyone could do a better job reducing waste during the holidays. Just take a look at the numbers to see what we mean.
Holiday waste amounts to 25 million tons of garbage or about one million extra tons per week.
A lot of the holiday food made each year goes to waste.
Furthermore, Stanford University showed the following shocking statistic to be accurate.
If every family reused just two feet of holiday ribbon, the 38,000 miles of ribbon saved could tie a bow around the entire planet. If every American family wrapped just three presents in reused materials, it could save enough paper to cover 45,000 football fields. The 2.65 billion Christmas cards sold each year in the U.S. could fill a football field 10 stories high. If we each sent one card less, we'd save 50,000 cubic yards of paper."
Those are some revealing reports, indeed. Certainly, Just Rubbish Removal will be there to haul away the leftovers from Christmas holiday cheer. But here are some ideas to reduce your waste so that you aren't so overwhelmed, and you give Earth a gift, too!
Tips For Reducing Waste After Santa Comes
November through January, Americans increase their solid waste production by 25%. If there was a way we could help out the planet and reduce that waste, it would significantly impact the landfills of our country. Here are some minor adjustments you can make this year after Santa comes down the chimney and more.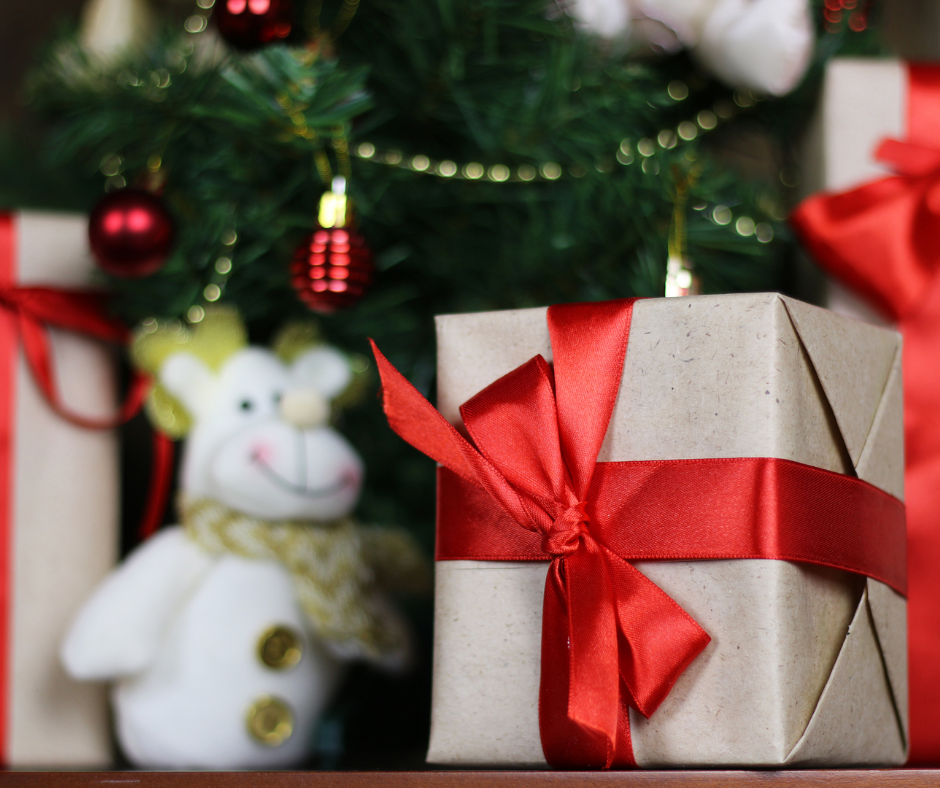 Reduce Paper Usage And Waste
Reduce the amount of paper you use by changing your focus. Here are some valuable and practical ways to do so.
Choose who you will send a card to and who you will simply tag in your social media post.
When shopping, use reusable bags.
Reuse any shipping boxes rather than buying bags and boxes for gift giving.
Have a large gift that would require a lot of paper? Try a scavenger hunt instead of wrapping.
Use the gift as the wrapping. If you are giving jewelry, try wrapping it in a scarf as an additional gift.
Try wrapping with newspaper or paper grocery bags.
What about gifts that do not require wrapping? Memory-making events and experiences are loved by almost everyone and don't need to be wrapped.
Have a stack of stray or unused old pillowcases or sheets? They make excellent wrapping paper, and it is simple too.
Save the front of this year's cards for next year's gift tags!
Give to Charity
Giving is not only for family members and close friends. Consider giving to those you do not know by recycling and donating. Here is what we mean.
Recycle unwanted or duplicate presents by donating them to a local charity.
Think about giving to a charity in someone's name as a gift.
Make an investment in a child's future by putting money in a savings account for them.
Save Energy Too
Did you know you can still welcome Santa and express holiday cheer without wasting exorbitant amounts of electricity? Use a timer for your lights, so they are only on when it is nice and dark out, and they shut off before you go to bed. And if you are going out of town, use a timer in the home. Rather than leaving designated lights in the house on, place a few lights on a timer, so they go off in the day and come on at night.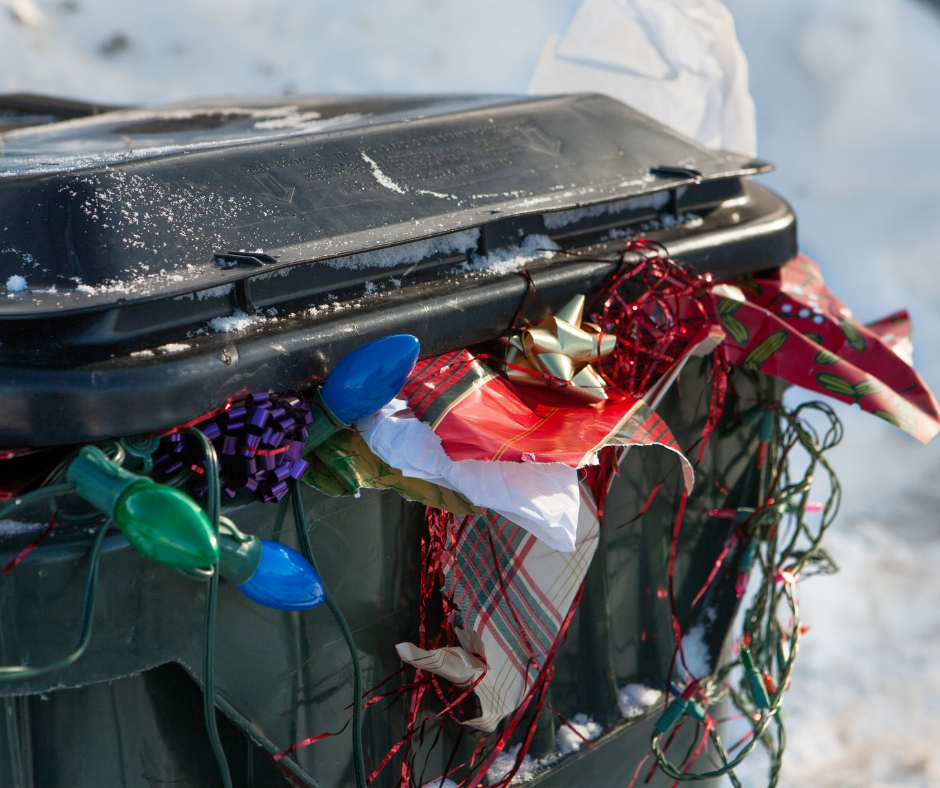 What to Do with Holiday Junk
Holiday waste disposal is a real issue in America. Since we create around 25% more during the season of giving, we should also consider how we get rid of all that waste. Just Rubbish Removal can haul it all away for you. But in the meantime, you can do some due diligence and separate the good from the bad.
Place paper cards and decorations with glitter, plastic jewels, studs, or foil in the trash can. Those items will only slow the recycling process and taint the batch.
Christmas lights need to be thrown in the trash. They can tangle the entire recycling plant and cause the process to come to a grinding halt.
Tinsel is another item that needs to simply be thrown in the trash can.
Ribbons go in the garbage.
Food items go in the trash.
Organic materials should be set aside in a pile for trees, wreaths, garlands, branches, holly, and the like. They would go in with yard waste.
If you happen to get a card made with extra glam and whimsy, tear off the plain side and recycle it. Then place the sparkly side in the trash. Some recycling is better than none.
Recycle All You Can
Recycling is so critical to the health of the Earth. But so many people do not know what can and cannot be recycled. And if you place things in recycling that does not go there, it can cause the entire can or bag to go right to a landfill. No one wants that.
If you want to start recycling this year during the holidays, here are some practical and easy steps to becoming a dedicated recycler after Santa's gifts are all unwrapped.
Amazon boxes are a great way to start recycling. Break them down and place them in a pile to be recycled.
Cards with no glitter can be recycled as well.
Recyclable wrapping paper is available. Check the labels and purchase that type. But if you get some that are not marked, just be sure it has no glitter before you offer it for recycling.
Recycle tissue paper and gift boxes as well.
The Christmas Tree
What does Santa say about your tree? Donate it to a facility that turns it into mulch! That is a great way to give back to the planet and not add to the landfills.
All this to say, as we enjoy this holiday season, let's be mindful of our impact on planet Earth. After Santa spreads his Holiday cheer or the 12 days of Hanukkah, remember to look for ways to reduce waste, recycle, donate, and save energy.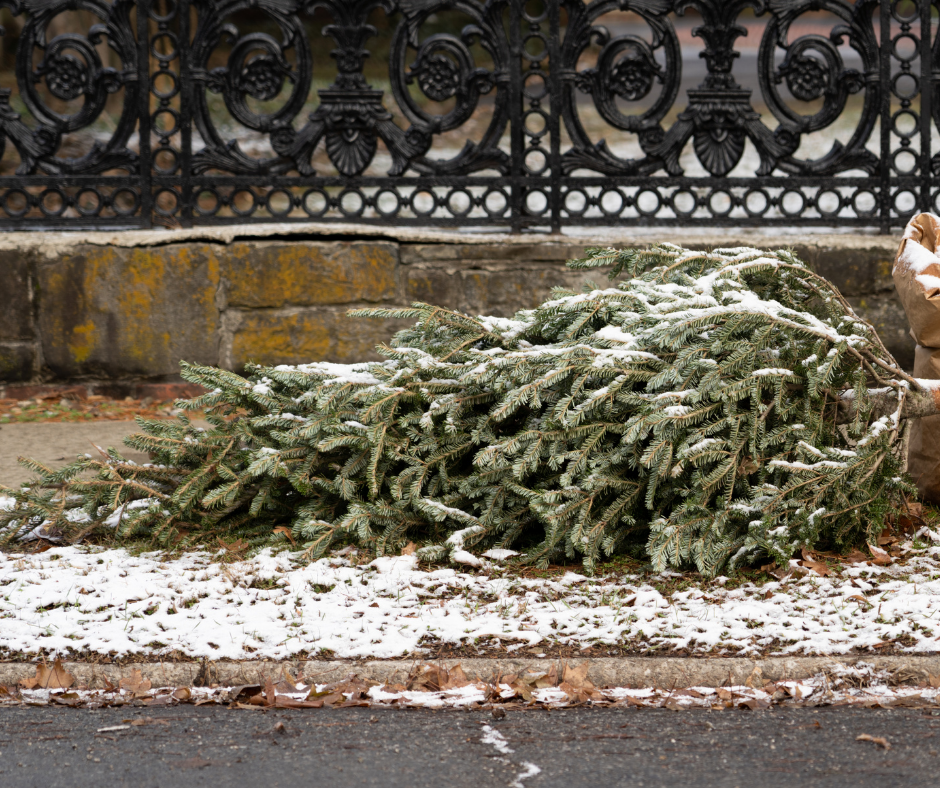 Santa Recommends Curbside Pick Up with Just Rubbish Removal
Let us do the work of hauling away all the holiday leftover junk with Christmas trash and tree Curbside Pick Up.
The process is really quite simple, and you'll feel good about making responsible choices for the environment.
Choose Just Rubbish Removal for your Curbside Pick Up in NYC and the surrounding service areas.
Now, determine the items that belong in the trash and those that go to recycling. If you are scheduling the junk removal when you will not be home, take it outside to the determined drop zone and leave it for our team. And be ready for the day of pick up if you want to dispose of more than just your Christmas tree.
Then our driver will contact you for payment by phone. It is that easy!
Count on Just Rubbish Removal for Santa's wrappings and Christmas tree pick-up in NYC and the surrounding areas.
Contact us today to schedule your time for Curbside Pick Up!