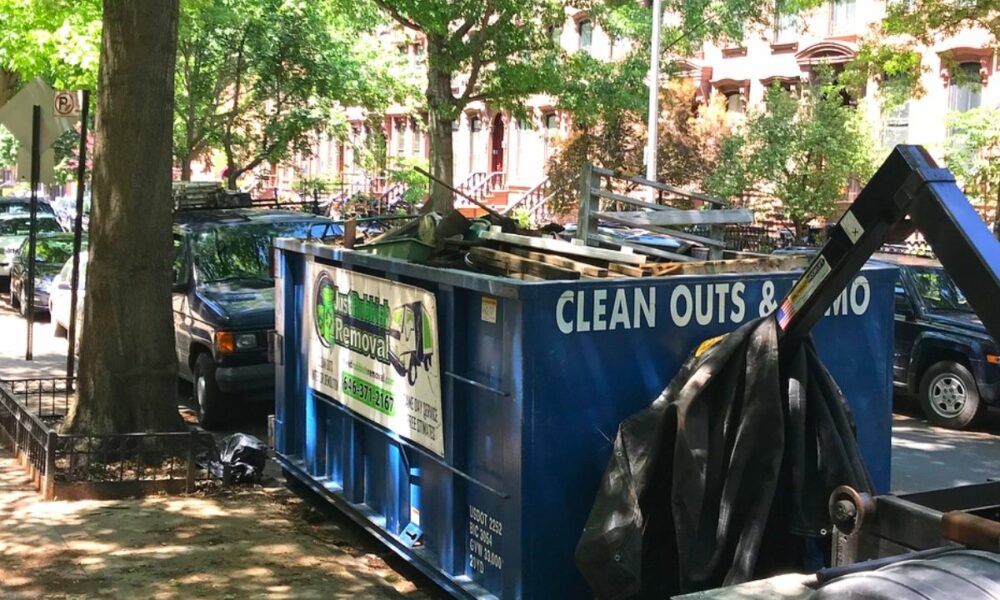 If you are contemplating whether you should rent a dumpster container, the answer is probably, yes. With many cities moving to regulated trash pickup, larger projects will often require a dumpster. And renting a dumpster is easy. Once the dumpster is filled, we will remove it from your property, and you are finished.
No looking for a dump that will take what you must get rid of. And then there is the issue of borrowing a 4×4 truck if you don't own one. Besides, how many of us living in the New York area have a truck?
You can trust the team at Just Rubbish Junk Removal to deliver the size container you need and pick it up as soon as you are finished. No-fuss, no muss.
Here are a few things to consider when deciding to rent a dumpster.
Determine the Need to Rent a Dumpster Container
At Just Rubbish Junk Removal, we offer rental dumpsters for a variety of projects and junk removals. What's more, we will bring it to you and haul it away. So, if you are finally getting to that huge remodel you've been discussing for years, we can move out the debris. No matter the location, contractor, commercial, or residential, Just Rubbish can take on the project.
Here are just a few of the reasons our clients may need a large junk pickup.
Residential Junk Removal
There are so many reasons we see each day for rubbish removal at your home. No job is too big or too small. When the haul is large, a dumpster may be just the thing you need.
Home Improvements: Cabinets, carpeting, flooring, furniture, and more will get hauled away.
Renovation Projects: Drywall, bricks, pavers, lumber, and more, our dumpsters are just the right size.
Estate Clean-Outs: A little donation and a bit of junk will fill up a junk truck or a dumpster before you know it.
Moving: College students, retirement, new location, and other moves, we can help you declutter and move lighter.
Storm Repairs and Cleanup: Downed trees, torn roofing, and all the debris that comes with a storm can be swept away and into a container.
Dirt Removal: Leveling out that property is a great idea, but what do you do with the excess dirt? Call for a dumpster.
All these and more are available when you make a simple call to Just Rubbish Junk Removal.
Commercial Dumpster Rental
Commercial Projects are one of our specialties. Helping local businesses eliminate old products, waste, renovation, remodeling debris, and more is our pleasure. Want to know a few of the services your local dumpster container rental offers? Keep reading.
Office Remodeling Projects
Parking Lot or Sidewalk Replacement
Disposal Services
Waste Management
Construction Debris Collection
If your New York Area office or place of business needs help removing the junk, give Just Rubbish a call for a dumpster drop off and pick up.
Contractor Containers
Contractors always have waste and debris all throughout the job they are on. That is why local junk removal companies offer dumpster container drop-off and removal to construction and renovation sites. We offer contractors help with their demolition rubble, removed drywall, plumbing removal, flooring supply tear-outs, siding replacement, roofing rubbish, and so much more. Disposing of large quantities of junk is our thing!
Should you have any questions about our professional dumpster rental in the New York area, contact our team for answers.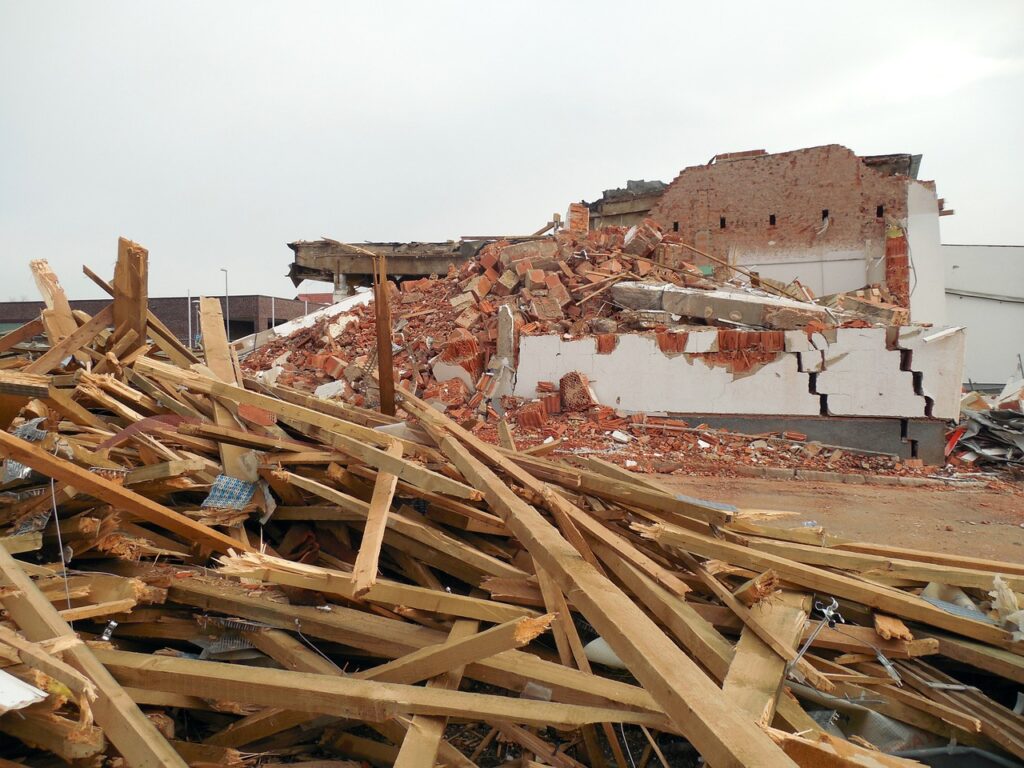 What Size Container Do I Need?
Once you have decided on the need for the dumpster, an ideal size container is the next decision.
The perfect container size for your job will depend on the type of project you are completing. Residents renovating a single room can go with a small dumpster rental that measures 10 or 20 yards.
On the other hand, larger home improvement projects that require construction work usually demand 30 to 40-yard containers. Decide on the ideal container size for your project so you can find the best dumpster rental in New York City. Then contact Just Rubbish to check availability and schedule your drop-off.
Why You Should Rent a Dumpster Container
Renting a dumpster container for your large project is reliable, convenient, and a time saver. The last thing you want to worry about when renovating, remodeling, cleaning out, or starting new, is the leftover junk pile cluttering up the driveway. Not to mention, it can be a safety hazard to have all those pieces lying around. Construction cleanup is a huge part of a successful job. Here is what we mean at Just Rubbish Junk Removal.
Reliability
You can count on the team at Just Rubbish to deliver and pick up at your convenience. We know how busy you are. And as we stated earlier, you don't need the junk piling up unless safely in a dumpster. Just Rubbish will work with you to find out what size container you need. You know the timeline of your project best. What's more, we can pick up your filled dumpster at the most convenient time, so your day goes just as planned.
Convenient
As stated earlier, most New Yorkers don't own a big pickup truck to haul away their own junk. That is alright with us, though. It is what we do. And we can do it all in one trip if you have rented the correct container for the job. When you have a dumpster onsite, you can add more and more each day until your project is complete, rather than the alternative.
It is a one-stop process when you order a dumpster brought to your project. One less thing to do helps your project flow smoothly. Additionally, you may not even have access to the local NYC dumps. That is alright as well. We have full access and will get rid of the rubbish at your convenience.
Time Saver
Think about it; there are so many reasons to rent a dumpster for your large project. Loading and unloading a small truck will take added time and slow the project. When a project is begun, no one is in a bigger hurry to get it done than the property owner. That is precisely why property owners and project managers rent a dumpster for hassle-free junk removal. It saves you a ton of time, and that is good news.
Just Rubbish Junk Removal Helps Customers Rent a Dumpster Container
At Just Rubbish Junk Removal, we have it all figured out for the people of NYC and the surrounding areas. When you have a big project looming overhead, don't let the junk clutter the details. Junk removal companies specialize in just that. Our trucks and dumpster containers are tough enough to overstuff, take jagged edges and rusty nails, and are large enough to haul walls, roofs, lumber, and more.
Additionally, consumers should be aware of the safety precautions we have put in place for a safe delivery and pick up of our dumpster containers. Our drivers receive the proper training and observe the appropriate standards for health and safety.
You can be sure your New York project will be cleared of the rubbish when you contact Just Rubbish Junk Removal for a dumpster container. Please feel free to call our offices with any questions about your dumpster arrival.