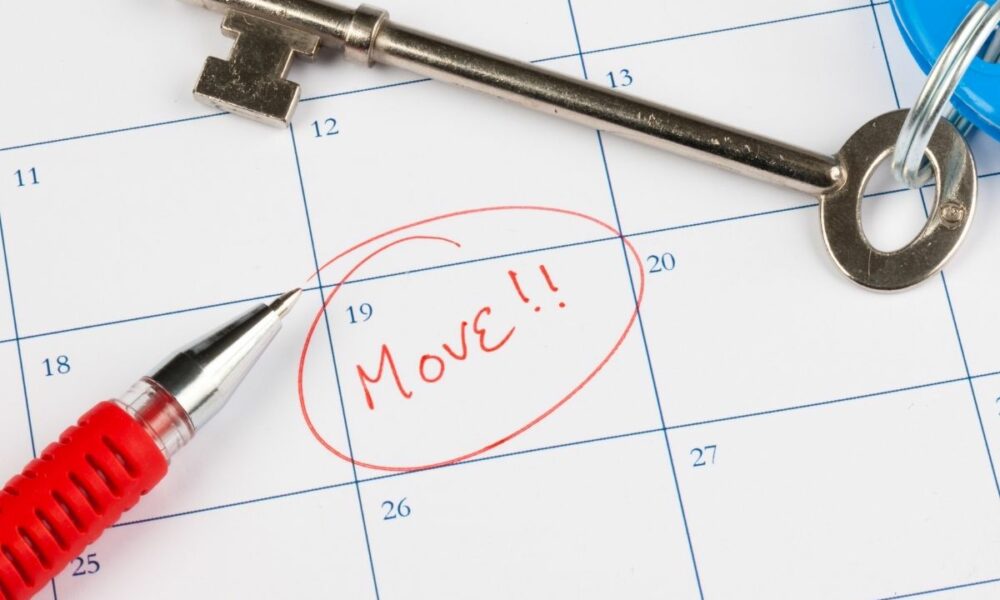 Taking the Junk Out of Your Moving Checklist
Moving is a stressful time for anyone. There is so much to do, so many calls to make, and way too many boxes to pack. And yet, life seems to keep going despite your ever-growing current to-do-list. Taking the junk out of your moving checklist is what this article is all about. Just Rubbish Junk Removal can help you with your moving checklist and rubbish removal.
So, are you ready to move? Still packing the house? Perhaps you are sorting through papers in the office. Not everyone considers organization to be a fun hobby, but a junk-free move is an achievable goal.
Here are the five steps to make your moving checklist and rubbish removal easy and stress-free.
The Binder
Packing Supply Box
Essential Packing
Set Up Stations
Rubbish Removal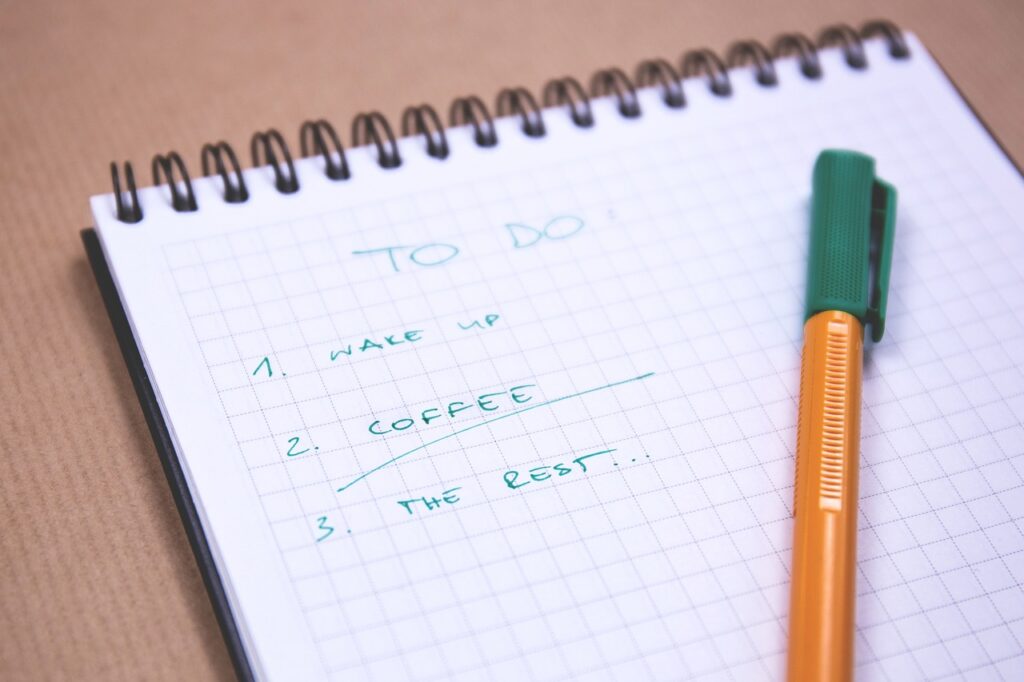 STEP ONE for a Junk-Free Move: The Binder
Whether you are moving your home or office, a moving checklist and rubbish removal are essential parts of the process. The moment you know you are moving, whether to a new state or country, moving homes, or moving an office, you will want to get as organized as possible. And keeping all critical documents in one location will keep your stress at a minimum when looking for paperwork, contracts, and contacts.
For a junk-free move, get a 3-ring binder and start putting everything you need close by inside. With a simple internet search, you can quickly locate a customizable moving planner to download and print for free!
Planning Pages
Here are the standard pages in almost every moving planner you'll find.
Important Dates for Your Move
Contacts List
Budget and Expense List
Moving Checklists
Packing Checklists
Master Box Inventory List
Old and New Utilities Set Up and Shut Off List
Items to Donate or Sell
To-Do List… and more!
Your new moving binder will be at your side throughout the relocation. What's more, the act of filing papers and checking off a to-do list promotes the feeling of accomplishment amidst the chaos of your move. Having all the relocation documents, contact lists, and budgets at your fingertips will keep you organized and moving forward.
Besides, while gathering all the documents for the binder, you can go through files and filing cabinets to remove unnecessary junk. No one wants to move things they don't want or need anymore. That is a waste of time and energy. Put the effort in before the move and create the start of your recycling or junk pile. Then you are ready for a junk-free move.
Additional Pages to Consider
Searching for the names and contacts for businesses you will need to locate before you arrive in the new place is a well-thought-out plan. It helps to have some of the leg work done before you settle in. A seamless entry into the new house or office location will allow you time to make connections in the community and feel at home a lot quicker.
Here is a list you can add to your Binder.
Search for the new public utilities and inform them of the move.
Locate the nearest DMV to take care of updating your driver's license.
If your family will be needing schools, set up a meeting time.
Be sure to move prescriptions to the new pharmacy.
Set up new doctors, dentists, and veterinarians in the area.
Those are just a few of the tasks we tend to put off when arriving in a new place. There is just so much to do, it can be overwhelming. If you get ahead of the game and place them all in your Move Binder, hopefully, you will get to those appointments and resume life as usual.
Junk-Free Move Binder, DONE.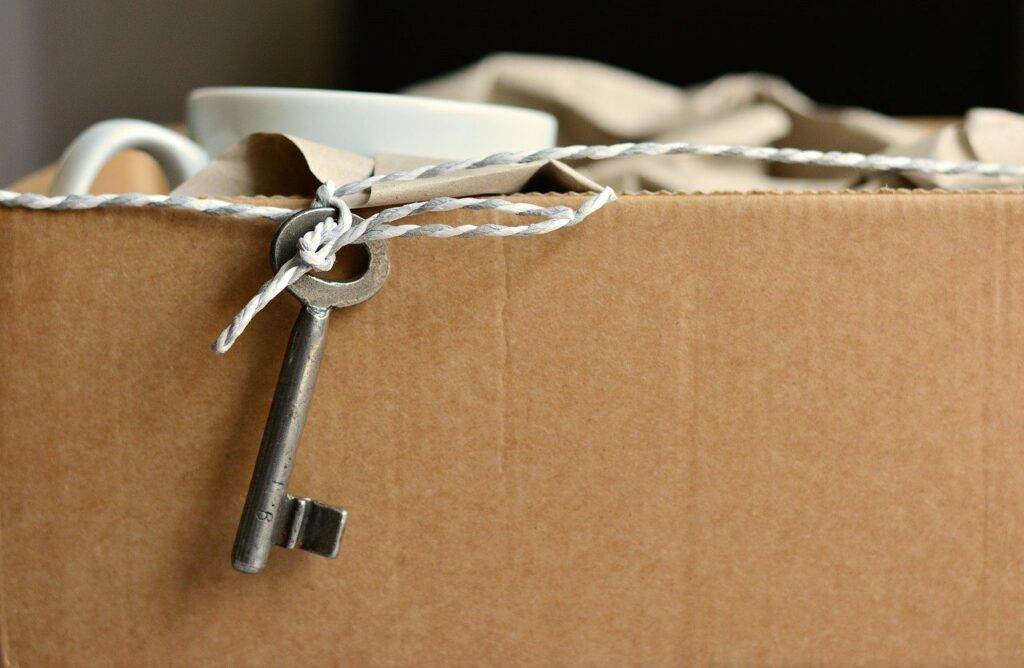 STEP TWO for a Junk-Free Move: The Packing Supply Box
"Mom, where is the tape?"
"Honey, I need the box cutter!"
"Does anyone know where this goes?"
These are the familiar sounds of a move. But, if you have a Packing Supply Box all set up for the family to use, you will not hear quite as much of the yelling from room to room. It's a real lifesaver, you'll see. Here is what you do.
First, gather all supplies for packing the boxes, such as permanent markers, labels, gallon-sized freezer bags, scissors, box cutters, packing tape, and bubble wrap, and place them in a plastic container or a basket. Now, when you are packing a room, you simply pick up the box and move it to that room.
Pro Tip: "Pack your home room by room. It will keep the process moving along and help you when unpacking in the new location."
So that is the second step tour moving checklist and rubbish removal. Keeping all packing supplies in one location helps everyone stay out of a big mess.
Junk-Free Move Packing Supply Box, DONE.
STEP THREE for a Junk-Free Move: Essential Packing
Essential packing is just as it sounds. These are the specific things you need to live your daily life. Think of it as packing for a vacation, but without the sunscreen. You will need clothes for the next couple of days, medications, and toiletries. And if you have pets be sure to pack the same for them.
Then it is a good idea to pack a box with paper cups, paper plates, and toilet paper. You don't want to have to run to the store for any of those.
You will want to pack all of these things in your car if you are driving so that you can get to them right away. Then you will not be scrambling through boxes the first day to find something to wear and the toothpaste.
STEP FOUR for a Junk-Free Move: Set Up Stations
This might just be the most significant part of a junk-free move; the operative word there is "junk-free." It would be so simple to just toss everything in a box and take it with you. You can sort it all out later, right?
Wrong. When you get to the new home, you will need to find essential items, and if they are covered with non-essential items, you will have a real mess. Plus, in the new home, you will want time to learn the house, place items where you want them, and perhaps decorate a bit. So, then the rubbish removal gets put off again. (personal experience)
The best way to have a junk-free move is to separate all household items, by room, into piles. Here is what we mean.
Designate areas in a central location to be a donation pile, a trash pile, and your packing supplies. Go room to room making smaller piles of all three areas.
Pack the items to keep.
Then take all the items that are trash to the trash location.
Take all donation items to the donation pile.
Then you will be done with that room and will have decluttered it as well. You will feel great having less clutter moving into a new home.
Then, all you must do is contact Just Rubbish Junk Removal in the New York area to come out and haul away the donation and the junk pile! See how easy that is?
Junk-Free Move Packing Stations, DONE.
For a comprehensive day-by-day moving checklist, click here to learn all about what to pack and when.
STEP FIVE: The Moving Checklist and Rubbish Removal
Now that we have provided you with a moving checklist, now is the time we tell you where rubbish removal comes into play. When you start the process of the move, call to schedule a date for pick up. And if you think you will have a large amount of junk, you may want to consider a dumpster rental. We can do that as well.
You will be so relieved when opening boxes of only the things you still need. Because we all need a home cleanout now and again. So, why not take advantage of a move to declutter the home? It honestly takes no more time to sort than it does to wrap and pack it all in boxes. And, packing less means fewer boxes, which saves money in the end. What's more, you save time unwrapping the things you do not want at the new place.
Calling your local rubbish removal company to help with your move is one of the best ideas for your move. So, don't forget to set up a rubbish removal when beginning the process. You will be so glad you did.
Contact Just Rubbish Junk Removal and get one more thing off your moving checklist today.