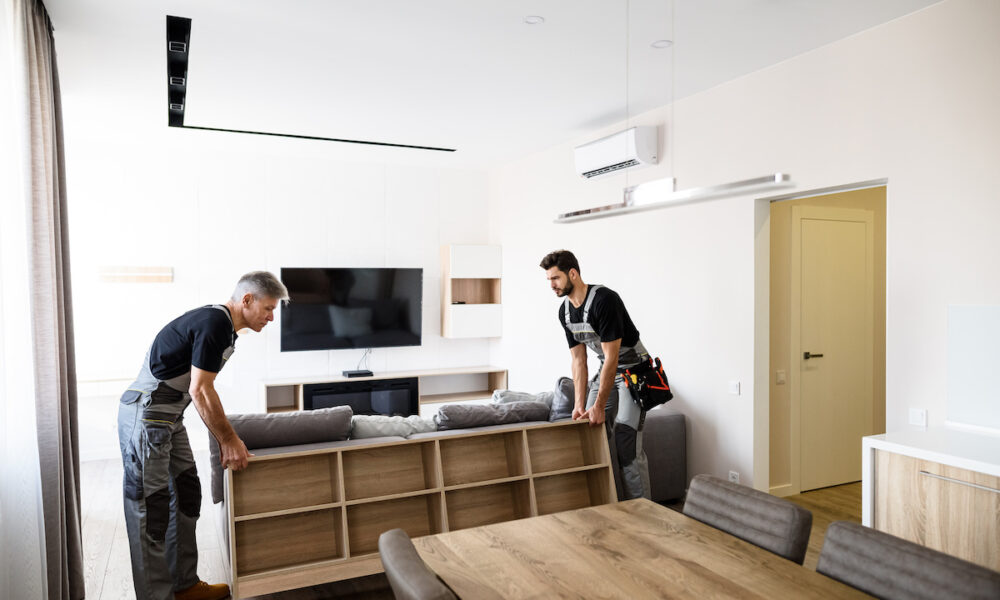 In a world that's constantly evolving, our living spaces often accumulate items that have served their purpose or are no longer needed. Whether you're decluttering your home, relocating your office, or simply seeking to create a more organized environment, the task of removing and disposing of unwanted items can be daunting. That's where professional junk removal services come in.
These services offer a convenient and efficient solution to help you clear out your space without the hassle of handling the removal yourself. From bulky furniture to office equipment, appliances, and more, junk removal companies are equipped to handle a wide range of items that you might need to bid farewell to.
In this article, we'll explore ten specific items that our comprehensive junk removal service can remove for you. Whether you're dealing with old office furniture, a defunct hot tub, or simply need help cleaning up after a basement flood, our team at Just Rubbish Removal has you covered.
Let Just Rubbish Junk Removal Service Help
1. Office Furniture Removal
When it's time for an office upgrade or relocation, disposing of old furniture can be a challenge. Office furniture removal services specialize in efficiently removing desks, chairs, cabinets, cubicles, and any other items that you no longer need.
We ensure proper disposal and recycling, contributing to environmental sustainability while freeing up valuable office space.
2. Furniture Removal
From worn-out sofas to outdated bedroom sets, furniture removal services handle the heavy lifting and logistics involved in removing all types of furniture from your home.
Whether you're redecorating, downsizing, or simply making room for new pieces, our professionals can safely transport and dispose of your old furniture, saving you time and effort.
3. Bulk Trash Removal
Large items, such as mattresses, appliances, and electronics, often fall under the category of bulk trash. Our junk removal services specialize in efficiently removing these items, ensuring that they're properly disposed of or recycled.
Bulk trash removal services offer an eco-friendly way to clear out your living space, helping you avoid the hassle of navigating disposal regulations.
4. Hot Tub Removal
While hot tubs provide relaxation and enjoyment, they can become a burden when they're no longer functional or you're ready for a change. Hot tub removal is a complex task that requires expertise and specialized equipment.
Our professional junk removal services have the tools and experience to dismantle and remove hot tubs safely and efficiently, leaving your space ready for its next transformation.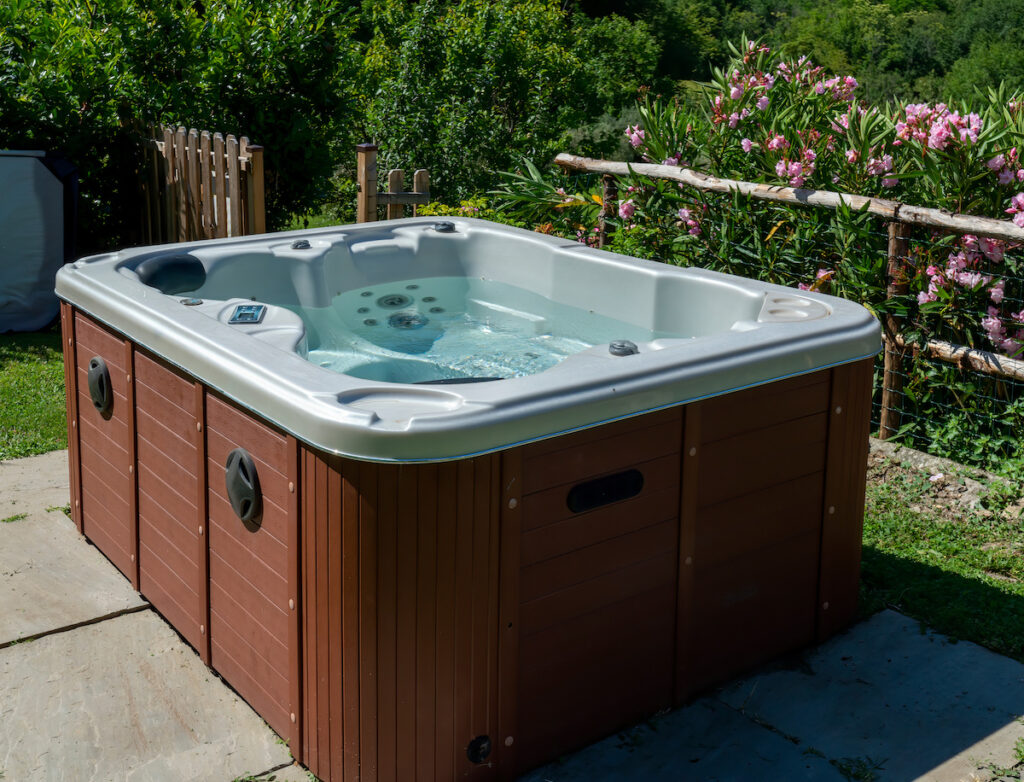 5. Estate Home Junk Removal Services
Dealing with the contents of an estate home, whether due to downsizing, relocation, or inheritance, can be emotionally and logistically challenging. Our estate home junk removal services offer compassionate assistance in clearing out the space, ensuring that unwanted items are properly sorted, donated, recycled, or disposed of according to your wishes.
6. Mattress Removal
Old mattresses can be difficult to dispose of due to their size and bulkiness. Mattress removal services take the hassle out of getting rid of these items.
Whether you're replacing a worn-out mattress or need to clear out a guest room, our professionals can safely remove and dispose of mattresses in an environmentally responsible manner.
7. Couch Removal
Saying goodbye to an old couch doesn't have to be a headache. Our couch removal services specialize in handling large and heavy furniture items like sofas and couches.
Instead of struggling to navigate tight corners and doorways, let our professionals take care of the heavy lifting and disposal, leaving your space ready for your next design update.
8. Christmas Tree Removal
After the holiday season, the festive decorations need to come down, and that includes the Christmas tree. Christmas tree removal services offer a convenient solution for disposing of your tree in an eco-friendly manner.
Rather than dealing with the mess and hassle of hauling a tree yourself, our professionals can efficiently remove it, leaving your space clean and ready for the new year.
9. Appliance Removal
When appliances like refrigerators, stoves, and washing machines reach the end of their useful life, disposing of them can be a challenge. Appliance removal services are equipped to handle the heavy lifting and proper disposal or recycling of appliances.
Our professionals ensure that your old appliances are disposed of in a way that minimizes environmental impact.
10. Basement Flood Cleanout
Dealing with the aftermath of a basement flood is a daunting task that requires immediate action. Basement flood cleanout services specialize in safely removing:
Damaged items
Debris
Water
Whether it's water-soaked furniture, electronics, or other belongings, our professionals can efficiently clean out your basement and help prevent further damage.
The Benefits of Working with a Removal Service
Dealing with clutter, unwanted items, and the aftermath of home projects can be overwhelming. Whether you're renovating, downsizing, relocating, or simply decluttering, the prospect of removing and disposing of items can pose a significant challenge.
This is where professional removal services step in, offering a range of benefits that make the process smoother, more efficient, and stress-free. Here's why working with our removal service is a smart decision:
1. Expertise and Experience
Our experienced professionals specialize in handling various types of items, from furniture and appliances to bulk trash and hazardous materials. They have the knowledge and skills to efficiently assess, remove, and properly dispose of items, ensuring that the process is conducted safely and in compliance with regulations.
2. Convenience and Time Savings
One of the most significant advantages of hiring a removal service is the convenience it offers. Instead of dedicating your time and energy to sorting, lifting, and disposing of items, you can delegate these tasks to our experts. This frees up your time for other important matters, whether it's spending time with your family, focusing on work, or pursuing personal interests.
3. Safety and Injury Prevention
Removing heavy and bulky items can lead to physical strain and injury if not done properly. Our professional removal services possess the necessary tools and equipment to safely handle the lifting, carrying, and transportation of items. By entrusting us, you reduce the risk of personal injury and property damage.
4. Proper Disposal and Recycling
Responsible disposal is a key consideration when getting rid of items. We are well-versed in local regulations and guidelines for proper disposal and recycling. We also ensure that items are disposed of in an environmentally friendly manner, contributing to sustainable waste management practices.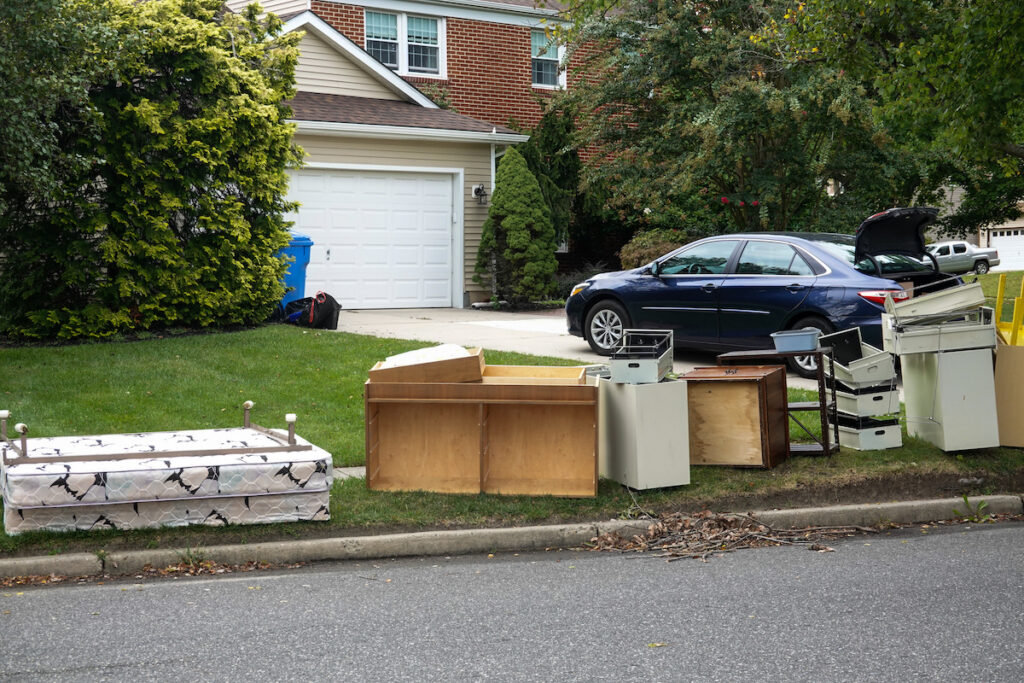 5. Tailored Solutions
Every removal project is unique, and our professionals offer tailored solutions to meet your specific needs. Whether you're clearing out an estate, removing office furniture, or tackling a basement cleanout, our removal services adapt our approach to match the scope and requirements of the project.
6. Stress Reduction
The process of removal, particularly for large and complex projects, can be stressful and overwhelming. Professional removal services, like Just Rubbish Removal, alleviate this stress by taking care of all the logistical details, allowing you to focus on the end result—a cleaner, more organized space.
7. Efficient Handling of Special Items
Certain items, such as appliances, electronics, and hazardous materials, require special handling and disposal. Our team possesses the expertise to safely handle these items and ensure compliance with regulations, thereby ensuring the correct disposal of potentially harmful substances.
8. Organizational Benefits
Removing clutter and unwanted items contributes to a more organized and functional living or working space. Our removal services assist in creating a clutter-free environment, making it easier to maintain cleanliness and organization in the long run.
9. Cost-Effectiveness
While some might perceive hiring a removal service as an added expense, it can actually be cost-effective in the long run. Just Rubbish Removal efficiently removes items without the risk of damage or injuries, potentially saving you money on repairs or medical bills.
10. Peace of Mind
Knowing that our experts are handling the removal and disposal of items provides peace of mind. You can trust that we will execute the process efficiently, responsibly, and in alignment with your goals.
Contact Just Rubbish Junk Removal Service
Our junk removal services offer a comprehensive solution to the challenges of decluttering, renovating, and cleaning up your living spaces.
From removing office furniture and bulk trash to tackling more specialized tasks like hot tub removal and estate home cleanouts, these professionals streamline the process of clearing out unwanted items.
By entrusting your junk removal needs to experts, you save time, effort, and potential stress, while also contributing to a clutter-free environment.
It's essential to choose a reputable company with a commitment to responsible disposal and recycling practices, like us Just Rubbish Removal. By doing so, you not only benefit from a clutter-free space but also contribute to sustainable waste management practices that protect our environment for generations to come. Whether you're looking to revamp your living room, prepare for a move, or simply clear out accumulated items, we are here to help you achieve a cleaner, more organized, and stress-free living environment.
Reach out to us today to learn how we can help you remove junk from your home!