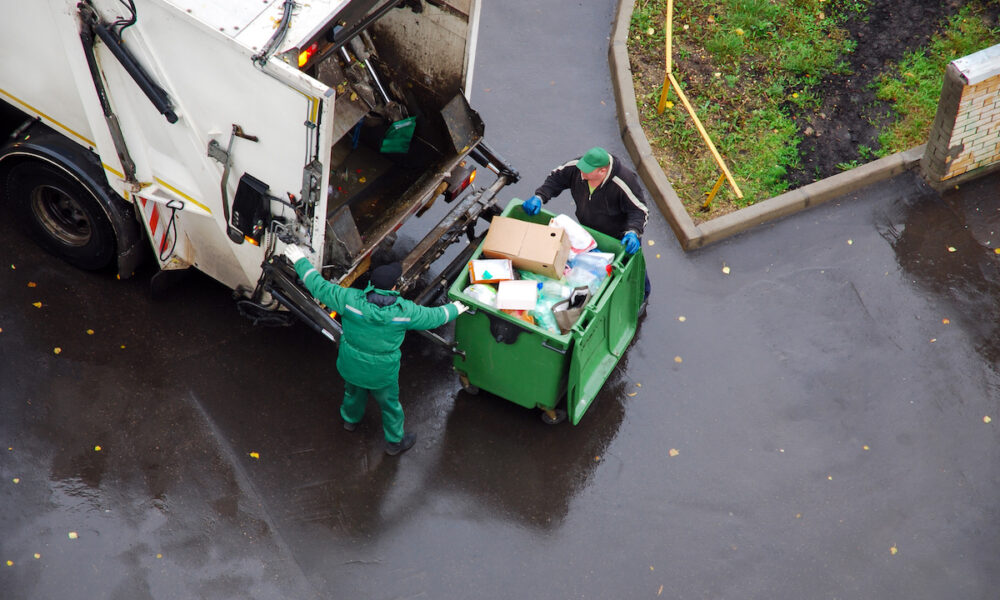 Effective budgeting for a junk removal service involves careful planning and consideration of various factors to ensure a cost-efficient and hassle-free experience.
Whether you're decluttering your home, renovating a space, or simply need to get rid of unwanted items, understanding the key aspects of budgeting can help you make informed decisions and optimize your spending.
In this article, we will explore ten essential tips to help you navigate the process of budgeting for a junk removal service, like Just Rubbish Removal.
From assessing your needs and obtaining multiple quotes to optimizing the removal process and strategically scheduling the service, these insights will empower you to make the most of your budget while achieving your junk removal goals.
10 Tips for Budgeting for Junk Removal Services
Assess Your Needs
Before hiring a junk removal service, it's important to evaluate how much and type of junk you need to remove. This will help you determine the scope of the job. Here are a few steps to help you accurately assess your needs:
Survey your space

Take a good look around your home, garage, attic, basement, or any other areas where you've built up junk. Make a note of the things you want to get rid of and the condition they are in.

Categorize your junk

Divide your items into categories like furniture, appliances, electronics, clothing, household goods, construction debris, or any other categories. This will give you an idea of the types of junk you need to get rid of.

Estimate the volume or weight

While you may not be able to get the exact measurements, you can make rough estimates of the volume or weight of your junk. For example, you can estimate the number of boxes, the size of furniture, or the approximate weight of heavier items. This will help you communicate with junk removal companies and receive the most accurate quotes.

Identify special items

Take note of any items that may require special handling, such as electronics, appliances, mattresses, or hazardous materials. These items can create additional charges or require specific disposal methods, so it's important to let the junk removal service know about them before you schedule.
Get Multiple Quotes
Once you've figured out what you will need from your junk removal services, it's important to reach out to different companies and to get quotes for their services. Getting multiple quotes allows you to compare prices, services offered, and choose the option that best fits your budget and requirements.
Here are some tips for gathering quotes from these companies:
Research local companies
Give them the most accurate description of your needs
Request written quotes with a detailed description of their services
If you have questions after getting the quotes, ask questions
Compare all of your quotes and pick the one that fits your needs the bes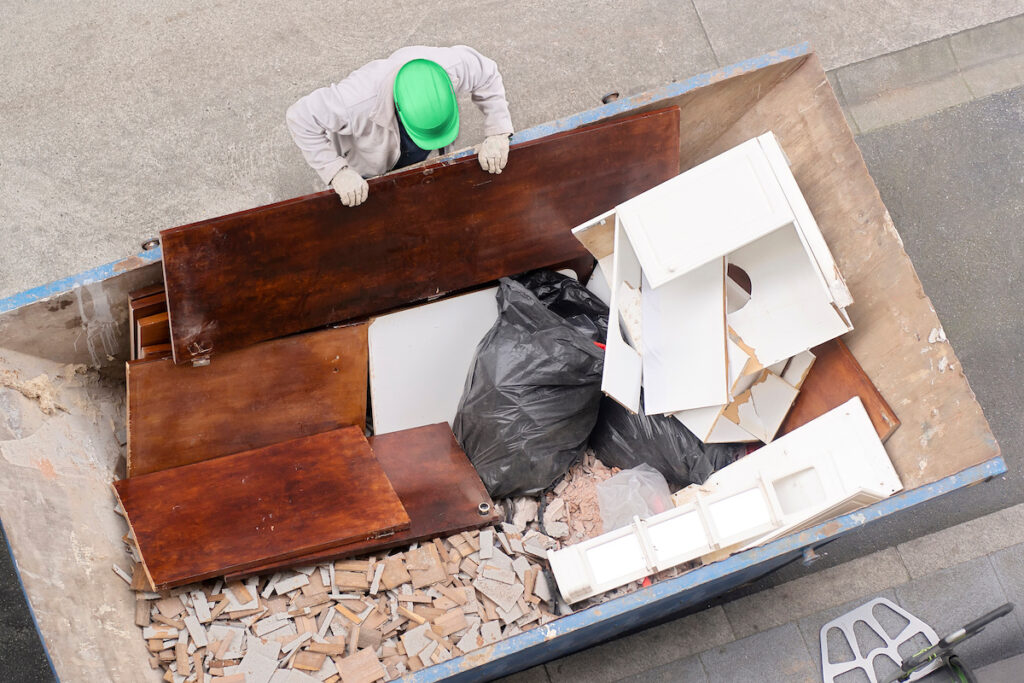 Consider the Pricing Structure
Junk removal services may have different pricing structures, and understanding them will help you budget effectively.
Here are two common pricing models used by junk removal companies:
Volume-based pricing
Some companies charge based on the volume of junk you need to remove. They may measure it in cubic yards or a similar unit.
This pricing structure considers the space your items occupy in the truck or container used for removal. Generally, the more junk you have, the higher the cost will be. Be sure to inquire about the cost per cubic yard or unit to get the most accurate quote.
Weight-based pricing
Alternatively, some junk removal companies charge based on the weight of the items being removed. This pricing structure is commonly used when dealing with heavy materials or construction debris.
The price per pound or ton will be provided in the quote, and the final cost will depend on the weight of your junk. Keep in mind that weight-based pricing may not be applicable to all types of junk, so clarify with the company if it applies to your situation.
Optimize Your Junk Removal
To save costs when budgeting for a junk removal service, you can take steps to optimize the process, all you have to do is some prep work before the removal services arrives. This can potentially reduce the amount of junk to be removed and minimize the time required for the job.
Here are some tips for optimizing your junk removal:
Declutter and organize
DIY smaller removals
Combine items for removal
Separate recyclables
Plan your removal strategically
Remember to communicate with the junk removal service about any specific requirements, like recyclables or items that need special handling, to ensure a smooth and cost-effective experience.
Schedule Strategically
When budgeting for a junk removal service, it's worth considering the timing. In many cases, you will be able to take advantage of cost savings.
Here are some of our best tips for strategic scheduling:
Off-peak seasons
Some junk removal companies may have off-peak seasons which are when their services are in lower demand. During these times, they may offer discounts or lower rates to attract customers.
Ask the junk removal companies you're considering about their peak and off-peak seasons to see if scheduling during an off-peak period could result in cost savings.
Midweek vs. weekends
Consider scheduling your junk removal on weekdays rather than weekends. Many junk removal companies experience higher demand on weekends, which can affect their pricing. By choosing an appointment during the week, you may be able to secure a lower rate or take advantage of weekday-specific promotions or discounts.
Last-minute availability
If you have a flexible schedule and are open to a last-minute appointment, ask the junk removal companies if they have any slots available for immediate or short-notice service. Companies may offer discounted rates for filling gaps in their schedule, which can lead to cost savings for you.
Plan ahead
On the other hand, if you have a specific date in mind for your junk removal, it's generally advisable to plan ahead and book the service well in advance. By securing the appointment early, you can potentially avoid any price increases or last-minute surcharges that may be applied during peak periods or when the company's schedule is filling up quickly.
Bundle Services
When budgeting to get rid of your junk, it's worth exploring the option of bundled services. 
Some junk removal companies offer additional services beyond just junk removal, such as cleaning, organizing, or moving assistance. Bundling multiple services from the same provider can often result in cost savings compared to hiring different companies for each task.
Read Reviews and Ask for Recommendations
Before finalizing a junk removal service, read reviews from previous customers to gauge their:
Reliability
Professionalism
Quality of service
Additionally, ask friends, family, or neighbors if they can recommend any reputable junk removal companies they have used in the past. This will help you find a trusted service that fits within your budget.
Inquire About Additional Charges
Some junk removal companies may have additional charges for more complex items, such as:
Appliances
Electronics
Hazardous materials
Make sure to clarify any potential extra costs upfront to avoid surprises when the bill arrives.
This step is essential for completing other tips as well. For example, this will help you understand the pricing structure which will allow you to:
Plan your budget accurately
Allocate funds accordingly
Compare quotes effectively
Make informed decisions to optimize your spending
Negotiate and Ask for Discounts
Don't hesitate to negotiate the price with the junk removal company. Inquire if they offer any discounts for:
First-time customers
Referrals
Bulk removals
They may be willing to accommodate your budget or provide some flexibility in pricing.
Remember, negotiation and asking for discounts should be done in a respectful and professional manner. Approach the discussion with a willingness to find mutually beneficial solutions. Not all companies may be open to negotiation, but it's worth exploring the possibility to see if you can secure more favorable terms or cost savings for your junk removal service.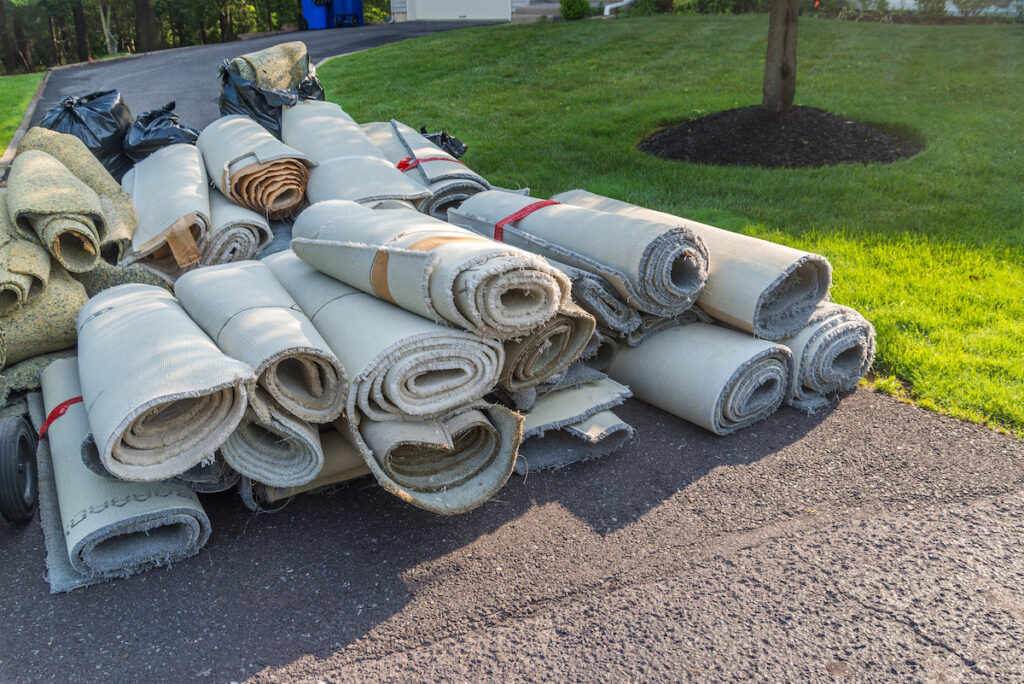 Consider DIY Options
If your budget is extremely limited, you might explore the possibility of removing the junk yourself. 
This can involve renting a dumpster or utilizing community recycling centers or donation centers. However, keep in mind the time, effort, and logistics involved in this approach.
Contact Just Rubbish Removal for Your Junk Removal Needs
Budgeting for a junk removal service requires thoughtful consideration and strategic planning.
However, it can be done by:
Assessing your needs
Obtaining multiple quotes
Considering the pricing structure
Optimizing the removal process
Scheduling strategically
Bundling services
Reading reviews and asking for recommendations
Inquiring about additional charges
Negotiating and asking for discounts
Considering DIY options
Following these tips will help you make the most of your budget while efficiently eliminating unwanted items.
If you are searching for a junk removal service, we encourage you to consider Just Rubbish Removal as your trusted partner.
With our professional expertise, competitive pricing, and commitment to customer satisfaction, we will provide a seamless and cost-effective solution for all your junk removal needs.
Contact us today to experience our reliable service and take the first step toward a clutter-free and organized environment!