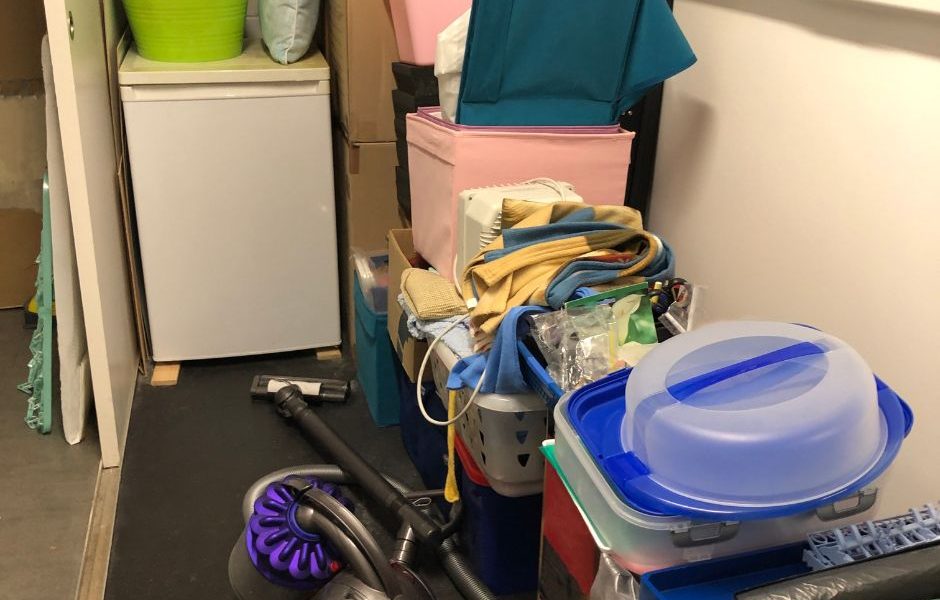 So, you are selling your home. Good for you. Now, here is a dose of reality– there will never be a perfect time to get organized and declutter. It will never be important until you make it one. Now is the time to declutter to sell your home and sell it well.
Decluttering pays dividends when you sell your home, although it is a task many people are putting off. According to research, "reducing clutter can add over $2,500 to your home's value at resale."
Good news– anyone can get organized. You need the desire to do it, and that is definitely motivation when getting ready to sell your home. Living an organized life opens up your eyes to what is most important. Furthermore, making this investment in your house will continue to reward you when it comes to selling.
Honestly, decluttering doesn't have to take up a lot of time or effort or be overwhelming. One step at a time, let's go through a few different ways to declutter your home. Then, the moment you want to place your home on the market, you're ready.
Why Should I Declutter to Sell Before Moving?
The movement toward minimalism and organized living has been ramping up for years. And if you are still asking if it is necessary to declutter your home before putting it up for sale– here is the number one reason.
If you declutter to sell your home, you will be ready to move out when it comes time. We see it often, especially when folks have been somewhere for many years. Of course, it can be hard to move out for many reasons, whether you are ready to make the move or not.
Sorting through your stuff and decluttering ahead of time will help you see that all your things will go with you and focus on what you can get rid of.
Then, when you start to see your home change because you are packing away or throwing away items, it becomes less your home and more of a place you are preparing to sell.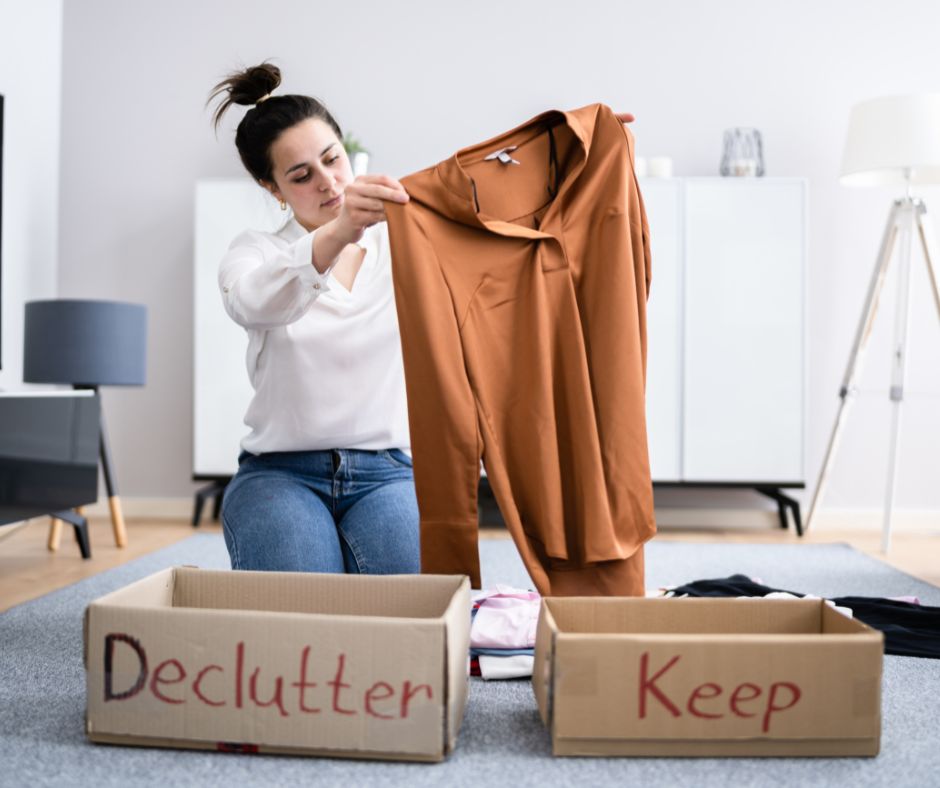 Getting Started: Declutter to Sell Your Home
Organization expert Marie Kondo says, "Only two skills are necessary to successfully put your house in order."
The ability to keep what sparks joy (makes you happy) and to toss the rest.
The power to decide where to store your things and put them back there every time.
Here are some basic guidelines for organization:
Sort similar items together (like with like).
As Marie Kondo says – Assign homes and put things back!​
Give areas, rooms, or shelves a purpose/theme.​
Establish a housework routine and schedule.
If it takes less than 5 minutes: do it now!​
Choose a Sorting Method
Day-to-Day Test
Stand in each doorway and think, "What can I go without on a day-to-day basis?" Pack up what you don't need or use and store it until you can get rid of it or have it moved to your new home. Buyers understand storage in a garage, a shed, or part of the basement, as long as it's neat. "Keep everything high and tight, like a military haircut," Roe says.
Get an Objective Opinion
Take pictures of each room and note where your eyes go. If you need help looking beyond your belongings, send the photos to a relative, neighbor, or friend who can be kind but honest about what they see.
Think 12-12-12
Each day, find 12 items to throw away, 12 to donate, and 12 to be returned to their proper places, advises Joshua Becker, author of The More of Less and The Minimalist Home. He also recommends setting out four boxes. One for Trash, Donate, Keep, and Relocate — for each room or space you declutter.
Sort by Category
Pick ten categories from a home checklist of items you can quickly reduce. This includes kitchen glassware, coffee mugs, toiletries, board games, over-the-counter medications, books, and crafts. Even that amount will make a difference in your decluttering journey.
Readiness to Move with Less
Decluttering for selling may mean that you must pack up items you don't need until after your move to make more space in the house, especially for showings.
Suppose you have started the declutter process ahead of time. In that case, you will be in a better position to finish packing when the time comes – and it will be much less overwhelming.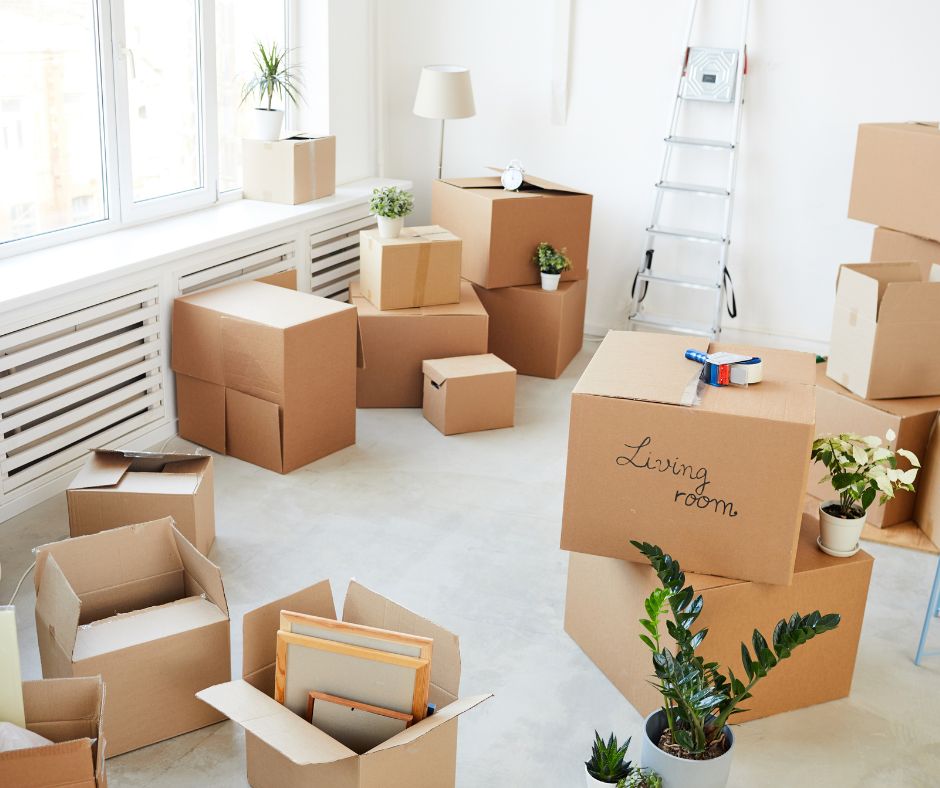 Declutter to Sell Your Home Room by Room
Top agents ranked the living room (84%), the kitchen (66%), and the primary bedroom (75%) as the rooms critical for staging. However, our experts also say that bathrooms tend to be cluttered spots. "Kitchens and bathrooms are typically the worst for sellers to prepare," Roe says.
Focus on the Entryway
Much like your front yard, an entryway sets the first impression of your house to potential buyers. Set up a sleek coat rack or entry table to keep it organized. An excellent addition is offering a place for guests to hang their coats during the open house. This creates an entrance that draws potential buyers in. Store away any movies, games, and books that aren't in your daily routine, along with pillows and throw blankets.
Then, if your entryway leads into your living room, don't leave shoes on the floor. You want everything to have a place.
Consider the Kitchen
Your kitchen is a prime place for potential buyers to critique. Keeping your countertops clean and clear is the first thing to start with. A good rule of thumb is to have no extra appliances showing. Have your pantry and cupboards organized as well. Don't forget about your refrigerator, freezer, and under-the-sink area, as they offer more sought-after storage space.
Go through the drawers and cabinets, pack dishes, drinking glasses, and utensils you're not using daily, along with seasonal items like that big serving platter. You can keep the toaster and any other daily appliances or utensils inside the cabinets; minimalist is best.
If your coffee maker is right in the middle of the counter, go ahead and place it at one end of your empty counter. Then a buyer can see all the space available for cooking and entertaining. For example, potential buyers will think you have a lot space because you can fit multiple appliances and still have room for prep.
Organize the Office
If you're lucky enough to have an office in your home, be prepared for potential buyers to see it.
File away or shred old papers.
Clean off your desk.
Organize jumbled-up computer cords.
This way, you create an area where people want to work and can see the potential for appropriate space for their things.
Tidy the Bathroom
Everyone knows what a big impression a bathroom can make for a house hunter, so keeping yours orderly is crucial. Organize everything from your countertops. Even go as far as putting your make-up, toothbrush away, and everyday toiletries. It often makes people uncomfortable to see personal items. So, make it look like they walked into a hotel bathroom.
Straighten your linen closet and medicine cabinets, so people can visualize what they'll do with the space. Weed through the cabinets. This is another spot we store many things we tend to forget about. Before any real estate photos, online tours, or showings, pick up the rugs, making the bathroom floor look larger.
Additional Decluttering to Sell
You'll want to remove mementos, collector items, and family photos in every room before all the real estate photos, showings, and virtual tours. Neutralizing the areas in your home is essential because buyers need to picture themselves and their family in the house.
Removing personal items also keeps buyers focused on the house. "Buyers are looking for your story: Who lives here? Why are they moving?" Roe says, adding that if they're admiring your memorabilia, they're more likely to remember that instead of the house's features and functions.
When buyers see all these items, they think your home must have no storage.
Clearly, storage is a top concern. And when buyers want to look inside closets and cabinets, they're serious. Professionals recommend those places ultimately be neat. "It just makes the home look like it has more storage," Roe says.
Just Rubbish Hauls Away All the Junk
After all the reorganizing and decluttering, you may have an insurmountable pile of junk you need to eliminate. Call on Just Rubbish Removal to dispose of your trash and unwanted items as quickly and efficiently as possible. Then get to packing!