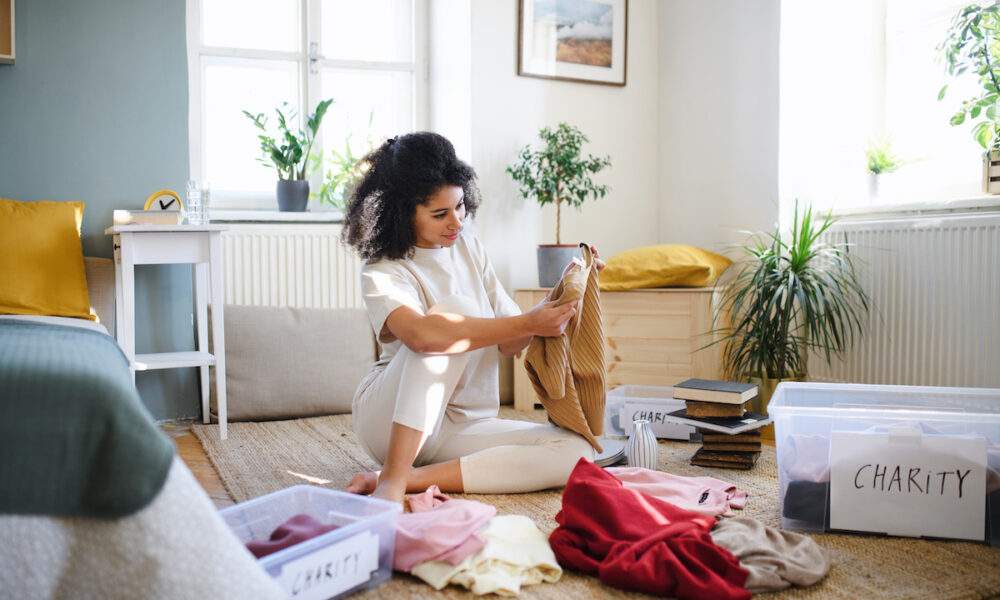 The holiday season is a time of joy, celebration, and togetherness. It's when friends and family gather to create lasting memories and share in the warmth of the season. As you prepare to welcome guests into your home, you may realize that your living space could use a little extra attention. This is where bulk trash removal comes into play.
Getting your home ready for the holidays with a thorough cleanup can:
Transform your space
Create a welcoming atmosphere
Alleviate the stress of hosting
In this article, we'll explore the benefits of bulk trash removal and provide you with tips and strategies to make your home shine for the holidays. We'll also explain how our company, Just Rubbish Removal can help you through the bulk trash removal process.
The Importance of a Clean Home for the Holidays
Before delving into the details of bulk trash removal, let's take a moment to understand why a clean home is essential during the holiday season:
Creates a Welcoming Atmosphere

A clean and clutter-free home instantly creates a warm and inviting atmosphere. It sets the stage for holiday decorations, making your space feel cozy and festive.

Accommodates Guests

The holidays often involve hosting guests, whether it's a small family gathering or a larger party. A clean home provides comfort and ensures your guests feel relaxed and at ease.

Enhances Safety

A tidy home is a safe home. Removing clutter and hazards from walkways and common areas minimizes the risk of accidents, particularly in homes with children and elderly family members.

Maximizes Space

With a clutter-free environment, you can maximize your available space for holiday decorations, seating arrangements, and entertaining. Your home will feel more spacious and accommodating.

Eases Stress

The holiday season can be a stressful time. By having a clean and organized home, you can alleviate some of the stress associated with hosting, preparing meals, and welcoming guests.

Simplifies Decorating

When your home is clean and clutter-free, decorating becomes a more straightforward task. You won't need to navigate through piles of items or deal with dusty surfaces when setting up holiday décor.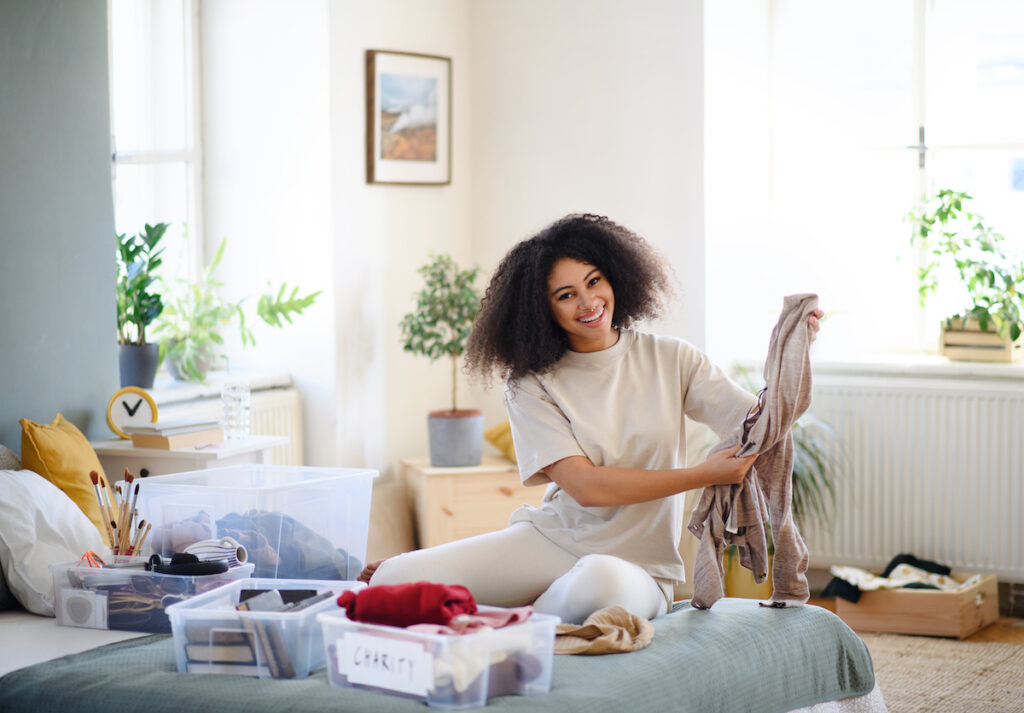 The Benefits of Bulk Trash Removal
Bulk trash removal is a service that helps you clear out unwanted items, large or small, from your home. It offers a range of benefits that are particularly valuable during the holiday season:
Efficient Cleanup
Bulk trash removal professionals are skilled at quickly and efficiently removing unwanted items from your home. This saves you time and effort, allowing you to focus on other holiday preparations.
Decluttering
The service enables you to declutter your home effectively. Whether it's old furniture, broken appliances, or unused items taking up space, bulk trash removal helps you reclaim your living areas.
Safety and Accessibility
By eliminating clutter and bulky items, you create safer and more accessible spaces in your home. This is especially important when accommodating guests during the holidays.
Stress Reduction
The process of decluttering and preparing your home can be overwhelming. Bulk trash removal alleviates this stress, making it a hassle-free experience.
Environmentally Responsible
Many bulk trash removal services prioritize eco-friendly disposal methods. They ensure that items are recycled, donated, or disposed of responsibly, reducing their impact on the environment.
Customized Bulk Trash Removal Solutions
Bulk trash removal services offer customized solutions tailored to your specific needs. Whether you need to clear out a single room or your entire home, they can accommodate your requirements.
Getting Started with Bulk Trash Removal
Now that you understand the importance of a clean home and the benefits of bulk trash removal, you'll need to know the best route for getting started with the process. At Just Rubbish Removal, we suggest you follow the steps in the process below:
1. Assess Your Needs
Begin by assessing the areas in your home that require decluttering and cleaning. Identify items you no longer need or want, and make a list of what needs to be removed – especially the larger items that will need to be removed by the junk removal service.
2. Research Service Providers
Look for reputable bulk trash removal service providers in your area. Read reviews, check their credentials, and request quotes to compare prices and services.
3. Schedule an Appointment
Contact the selected junk removal service provider and schedule a convenient date and time for the removal. Be sure to communicate your specific needs and any unique requirements.
4. Sort and Prepare Items
Before the removal team arrives, sort through the items you want to dispose of and separate them from belongings you wish to keep. This will make the process more efficient.
5. Be Present During Removal
It's a good idea to be present when the removal team arrives. You can provide guidance on which items need to be removed, answer questions, and ensure a smooth process.
6. Dispose Responsibly
Opt for a bulk trash removal service that prioritizes responsible disposal methods. This may involve recycling, donating usable items, and properly disposing of non-recyclable or hazardous materials.
7. Post-Removal Cleaning
Once the bulk trash removal is complete, take the opportunity to clean and organize your space. This will leave you with a fresh, clean home ready for holiday decorating.
7 Tips for Holiday Home Preparation
In addition to bulk trash removal and getting your home nice and clean, here are some extra tips for preparing your home for the holiday season:
Tip 1: Decorate Thoughtfully
Choose holiday decorations that match your home's existing color scheme and style. This creates a cohesive and visually appealing look.
Tip 2: Set the Mood with Lighting
Invest in warm, cozy lighting to create a festive atmosphere. Candles, string lights, and decorative lanterns can add a touch of magic to your home.
Tip 3: Create Welcoming Entryways
First impressions matter. Ensure your entryways are inviting with a festive wreath, doormat, and a few holiday touches.
Tip 4: Cozy Seating Arrangements
Arrange your furniture to create comfortable and inviting seating areas for your guests. Extra cushions and throws can add a cozy touch.
Tip 5: Prepare a Festive Menu
Plan your holiday menu in advance, including special treats and dishes that cater to your guests' preferences and dietary needs.
Tip 6: Music and Entertainment
Set the mood with holiday music and entertainment. Create a playlist or have a selection of movies and games ready for guests.
Tip 7: Final Touches
Complete your holiday preparations with fresh flowers, scented candles, and small touches like holiday-themed dishware and napkins.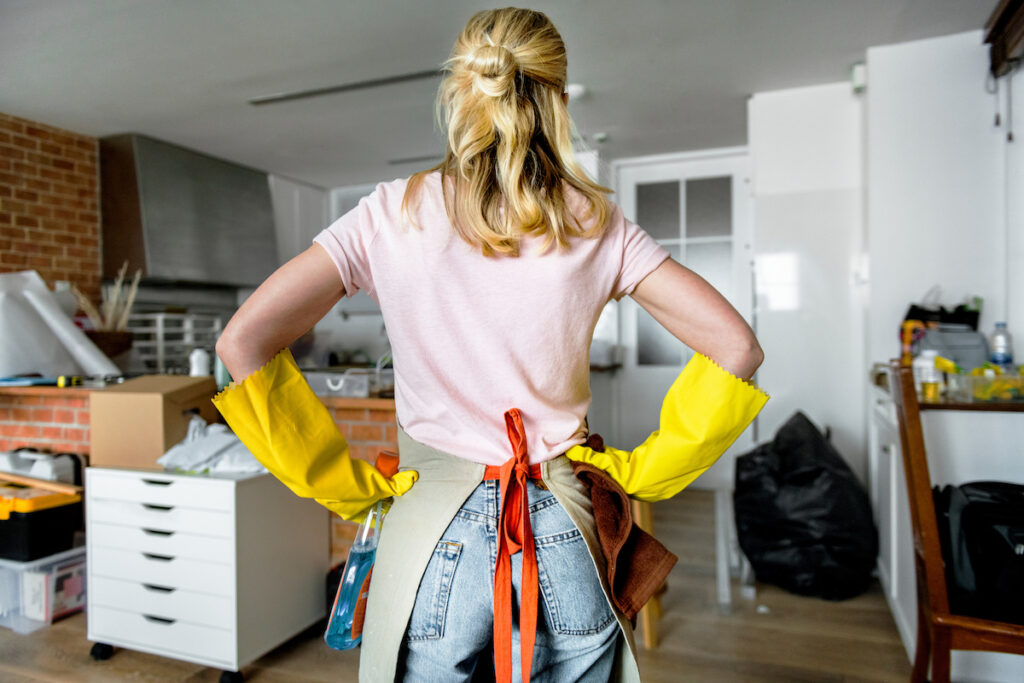 How Just Rubbish Removal Can Help with Bulk Trash Removal
When it comes to preparing your home for the holidays with effective bulk trash removal, Just Rubbish Removal is your reliable and experienced partner. Here's how our services can make the process seamless and stress-free:
Professional Expertise
Just Rubbish Removal boasts a team of professionals with extensive experience in bulk trash removal. We understand the nuances of the process, including responsible disposal methods and the importance of eco-friendly practices.
Customized Solutions
We recognize that every home and situation is unique. Our services are tailored to meet your specific needs. Whether you have a few items to remove or an entire space to declutter, we can provide a solution that suits your requirements.
Efficient Cleanup
Our team is well-equipped and efficient, ensuring that your bulk trash removal is completed promptly. We save you time and effort, allowing you to focus on other holiday preparations.
Responsible Disposal
Just Rubbish Removal prioritizes responsible disposal methods. We take steps to recycle, donate usable items, and ensure that non-recyclable or hazardous materials are disposed of in an environmentally friendly manner.
Comprehensive Services
Our services extend beyond just removing items from your home. We can assist with post-removal cleaning and organizing, leaving you with a fresh and clean space ready for holiday decorating.
Local Knowledge
As a local trash removal company, we understand the specific needs of your community. Our local knowledge allows us to provide services that are efficient and tailored to your area's requirements.
With Just Rubbish Removal by your side, you can look forward to a clutter-free, inviting home for the holidays. Our commitment to providing top-notch services ensures that your space is ready to welcome guests and create cherished holiday memories. Don't let clutter stand in the way of your holiday joy; contact Just Rubbish Removal to make your home holiday-ready.
Get Your Home Ready for the Holidays with Bulk Trash Removal
Getting your home ready for the holidays with bulk trash removal is an essential step in creating a welcoming and stress-free environment for your guests. It allows you to declutter, maximize space, and set the stage for festive decorations and celebrations.
With the help of professional bulk trash removal services, you can efficiently remove unwanted items and create a clean, inviting space where cherished holiday memories can be made. So, don't let clutter stand in the way of your holiday joy—take action, prepare your home, and embrace the magic of the season.
Don't forget to give our team at Just Rubbish Removal a call for help with bulk trash removal!