Clutter can quickly accumulate in our lives, whether it's old furniture, broken appliances, or simply things we no longer need. Over time, this clutter can become overwhelming and create a stressful environment. That's where a professional junk removal company comes in.
Hiring a junk removal service, like Just Rubbish Removal, can help you regain control of your space, declutter, and responsibly dispose of unwanted items. But with so many options out there, how do you choose the right junk removal company for your specific needs?
In this article, we will walk you through the essential steps to make an informed decision and find the perfect junk removal service.
Why You May Consider Working With a Junk Removal Company
Working with a junk removal company can offer a range of benefits, making it a practical choice for various situations. Here is a list of reasons why someone may want to work with a junk removal company:
Convenience: Junk removal companies handle the entire process, from pickup to disposal, saving you time and effort.
Safety: Removing heavy or bulky items on your own can be physically demanding and potentially lead to injuries. Professionals can handle the heavy lifting safely.
Efficiency: Junk removal companies have the experience and equipment to complete the job quickly and efficiently.
Proper Disposal: They ensure items are disposed of in an environmentally responsible manner, including recycling and donation when possible.
Compliance: They are familiar with local regulations and disposal requirements, ensuring you don't run afoul of the law.
Decluttering: It helps you declutter your home, office, or property, creating a cleaner and more organized space.
Estate Cleanouts: When dealing with an estate or property cleanout, professionals can efficiently remove large volumes of items.
Renovations: During home renovations, a junk removal service can quickly clear away construction debris and old materials.
Moving: It's helpful when preparing for a move, allowing you to leave behind items you no longer need.
Downsizing: When downsizing your living space, a junk removal service can assist in getting rid of excess belongings.
Elderly or Disabled Assistance: For individuals who are elderly, disabled, or have limited mobility, a junk removal service can provide much-needed assistance.
Landlord and Tenant Services: Landlords can use junk removal services to clear out rental properties between tenants, while tenants can ensure a clean exit.
Hazardous Materials: Professionals can safely remove and dispose of hazardous waste or materials, such as old paint, chemicals, or electronics.
There's more…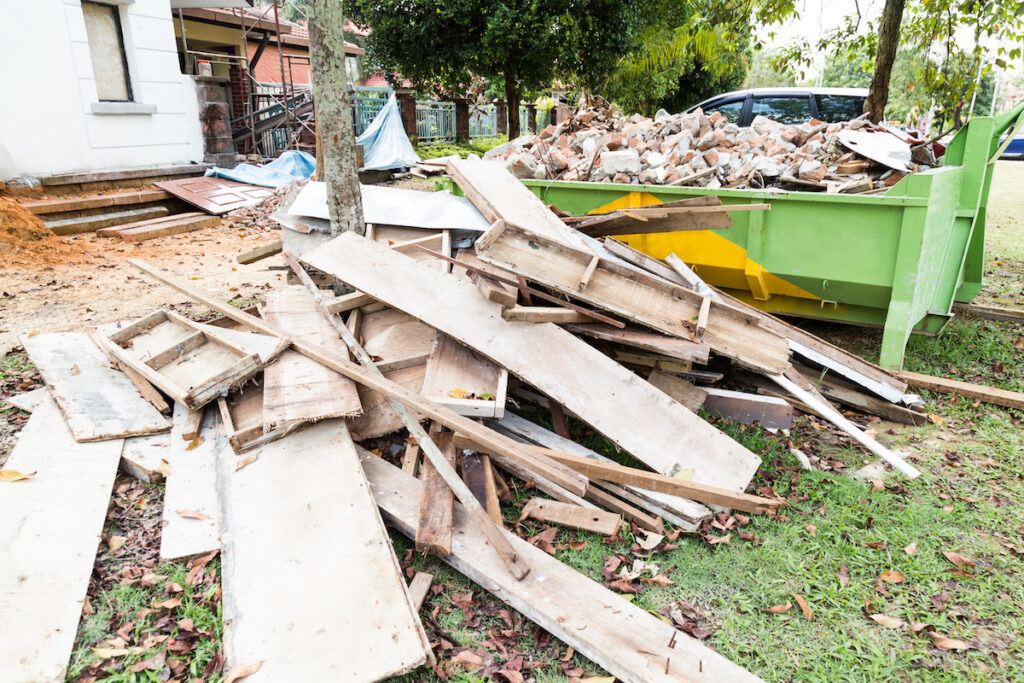 Property Cleanups: After storms, natural disasters, or property damage, a junk removal company can help clean up debris and restore order.
Business Clearouts: For businesses, it aids in office cleanouts, equipment disposal, and clearing storage spaces.
Real Estate Preparations: When selling a property, decluttering and removing unwanted items can improve its appeal to potential buyers.
Aesthetic Improvement: Removing junk enhances the overall appearance and curb appeal of your property.
Peace of Mind: It relieves stress and anxiety associated with clutter and the overwhelming task of removing unwanted items.
Space Optimization: By removing unnecessary items, you can optimize your space for better functionality and organization.
Cost-Effective: While there is a fee associated with junk removal services, it can be more cost-effective than renting a dumpster or handling disposal on your own.
Preservation of Value: Ensuring your property is clean and well-maintained can help preserve its value and prevent depreciation.
Responsible Recycling: Junk removal companies often prioritize recycling and donation, contributing to sustainability and responsible waste management.
Professional Expertise: Experienced junk removal professionals know how to handle various types of items, including heavy, delicate, or hazardous materials.
Custom Solutions: They offer tailored solutions based on your specific needs and the types of items you need to remove.
Time Savings: Hiring a junk removal company saves you the time and energy required to sort, load, and transport items to disposal facilities.
Community Involvement: Supporting local junk removal services can contribute to the local economy and job creation.
Post-Event Cleanup: After events, parties, or gatherings, junk removal services can quickly clear away the aftermath.
Overall, working with a junk removal company can simplify the process of eliminating unwanted items and improve the quality and functionality of your living or working space. Whether you have a few items to remove or need a comprehensive cleanup, their services can be invaluable.
Step 1: Identify Your Junk Removal Needs
Before you start your search for a junk removal company, it's crucial to identify your specific needs. Take a look around your home, office, or property, and make a list of the items you need to have removed. Are you dealing with bulky furniture, electronics, hazardous waste, or a combination of items? Knowing the scope of the job will help you find a company that can handle your specific requirements.
Step 2: Research Local Junk Removal Companies
Begin your search by looking for local junk removal companies. Local businesses often provide more personalized services and have a better understanding of the area's regulations and disposal methods. You can find potential candidates through online searches, recommendations from friends or family, or by checking online directories and review websites.
Step 3: Check the Licensing and Insurance of the Junk Removal Company
Ensure that the junk removal company you're considering is licensed and insured. Licensing indicates that the company complies with local regulations and laws, while insurance provides protection in case of accidents or damage during the removal process. Reputable companies will readily provide proof of their licenses and insurance upon request.
Step 4: Read Reviews and Get Recommendations
Customer reviews and recommendations can provide valuable insights into the quality of service a junk removal company offers. Look for reviews on websites like Google, Yelp, or the company's website, and pay attention to feedback regarding punctuality, professionalism, and overall customer satisfaction.
Step 5: Request Quotes and In-Home Estimates
Contact several junk removal companies to request quotes. A reputable company should be willing to provide a free, no-obligation estimate based on the items you need to have removed. During this process, ask about their pricing structure, including whether it's based on:
The volume of junk
The time required for removal
Step 6: Make Sure the Junk Removal Company Uses Eco-Friendly Practices
Consider a junk removal company's commitment to eco-friendly practices. Responsible disposal of items is essential to minimize environmental impact. Ask whether they recycle, donate, or dispose of items in a responsible and environmentally friendly manner. Companies that prioritize recycling and donation often show a commitment to sustainability.
Step 7: Check for Proper Equipment and Staff
The equipment and staff of a junk removal company are crucial factors. They should have the necessary tools and vehicles to handle your specific items, whether it's:
Additionally, ensure that the company employs trained and professional staff to handle your belongings safely.
Step 8: Review Contracts and Policies
Carefully review the contract and policies of the junk removal company. Understand the terms of service, including the scope of work, pricing, payment methods, and any potential additional fees. Pay attention to cancellation policies, as well as any guarantees or warranties provided by the company.
Step 9: Timeliness and Availability
Consider the company's timeliness and availability. A reliable junk removal service should be able to accommodate your schedule and provide timely services. Delays in removal can be inconvenient, so choose a company known for its punctuality.
Step 10: Customer Service and Communication
A junk removal company's customer service and communication skills are crucial. They should be responsive to your inquiries and provide clear and transparent information. Good communication indicates a commitment to customer satisfaction.
Step 11: Safety and Liability
Inquire about safety measures and liability during the removal process. The company should have safety protocols in place to protect its staff and your property. Additionally, ask about liability coverage in case of accidents or damage.
Step 12: Payment and Invoicing From the Junk Removal Company
Understand the company's payment and invoicing procedures. Determine whether they accept various payment methods, and ask for a detailed invoice that clearly outlines the services provided and the associated costs.
Step 13: Compare Junk Removal Company Quotes and Make Your Choice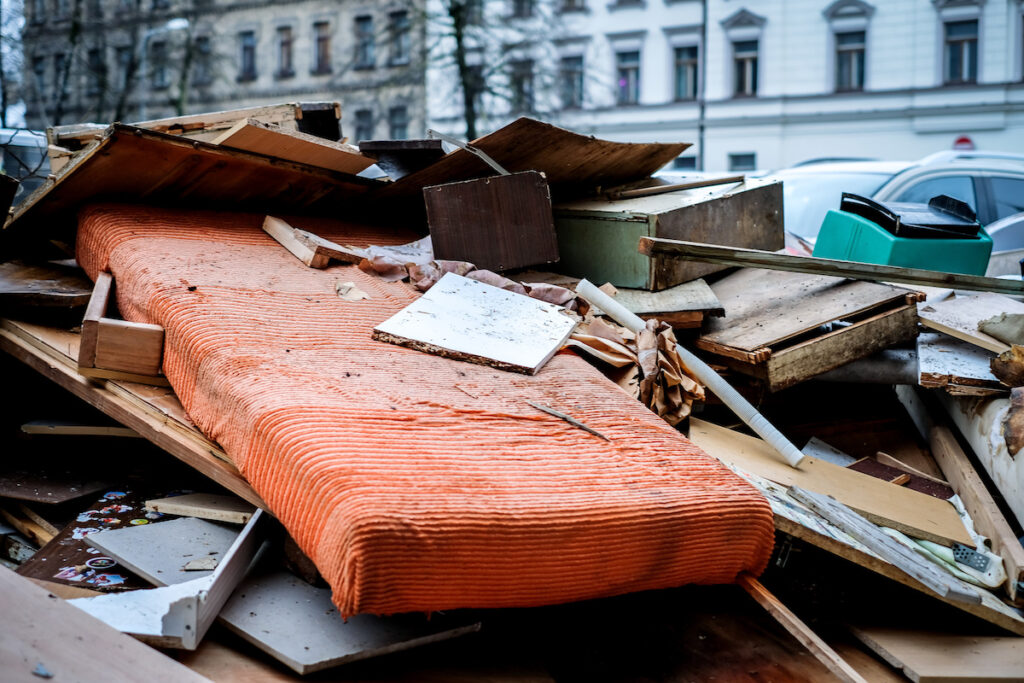 Once you've gathered quotes, reviewed company profiles, and considered all the factors mentioned above, it's time to make your choice. Select the junk removal company that best aligns with your:
Remember that the cheapest option may not always be the best, so consider the overall value and quality of service.
Step 14: Schedule the Junk Removal
After choosing a junk removal company, schedule a date and time for the removal. Be prepared by ensuring the items you want to remove are easily accessible, and communicate any specific instructions to the company.
Step 15: Monitor the Junk Removal Process
While the junk removal company is at work, monitor the process to ensure that everything is going smoothly. If you have any concerns or questions, don't hesitate to communicate with the crew.
Step 16: Payment and Feedback
Upon completion of the removal, complete the payment as per the agreed-upon terms. If you're satisfied with the service, consider leaving a positive review to help others in their search for the right junk removal company.
By following these steps, you can confidently choose a junk removal company that meets your needs, offers reliable service, and ensures a clutter-free and stress-free environment in your home or office. 
Whether you're downsizing, renovating, or simply decluttering, the right junk removal service can make the process seamless and efficient. So contact Just Rubbish Removal! We'll make sure the process is smooth and effective!