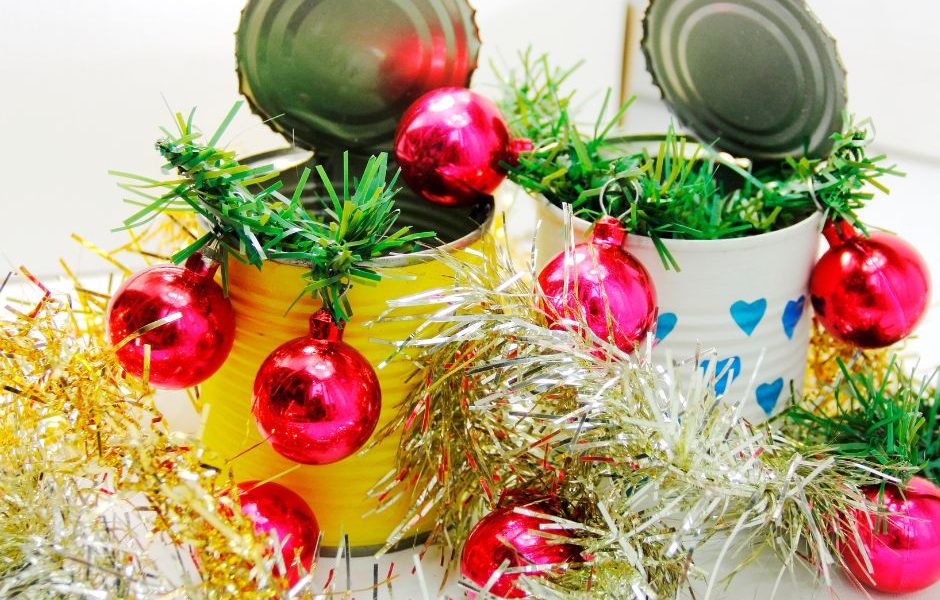 Happy Holidays and Merry Christmas! Not to be a downer, but did you know households throw away almost 30% more trash from Thanksgiving to New Year's Day than any other time of year? It is true. The garbage waste adds up to 25 million tons or about 1 million additional tons per week! That's a lot of trash but never fear. Just Rubbish has the following tips on Holiday Waste Management: How to Reduce Christmas waste.
Just the Christmas Waste Facts
Waste gets hauled off to landfills far from the shiny ribbons and bows. It decomposes, which in turn produces "landfill gas ."This gas is a mixture of predominantly greenhouse gasses, including methane, carbon dioxide, and water vapor. In particular, methane makes landfill gas stand out. Landfills are the third-largest source of human-related methane emissions in the United States.
It should be said that, on average, Americans produce approximately 5 pounds of trash daily. That adds up to 35 pounds weekly! Then, during the holidays, that number rises to 6.25 pounds per person per day, or 43.75 pounds each week.
These numbers and facts are not to make people feel bad but to make them more aware.
Reducing Christmas Waste This Year and Next
While the winter holidays bring good company and happiness, they also push a lot more solid waste into the landfill and further harm the environment.
Here are some environmentally friendly tips for a less wasteful holiday because gift wrap is typically used once and thrown away.
When shopping this year, use reusable shopping bags. They are more robust than traditional plastic bags; they protect your purchases better and reduce the amount of paper and plastic distributed.
Avoid using paper entirely if you can by using reusable decorative tins, boxes, and baskets. If you do end up buying wrapping paper, look for paper made of recycled paper. Reusable cloth ribbons can double as a headband in place of plastic bows.
When unwrapping gifts, carefully save wrappings for reuse next year.
Those are just the tip of the Christmas waste iceberg. Here are some more ideas for you to consider.
Before We Get Started– Look for Gifts with an Environmental Message
Looking for gifts that keep your friends and family centered on the planet is always a good idea! Start with these ideas then come up with your own.
Nature books
Refillable thermos bottles
A canvas tote bag
A battery recharger
Items made from recycled materials
Then, choose solar-powered instead of battery-powered products. Or better yet, ones that require no power at all.
Other environmentally savvy gifts include homemade gifts like home-baked pies, cookies, bread, or jams.
Perhaps you might like to give gifts that get everyday use, like candles, soap, or seeds for next year's vegetable garden.
Now, you probably receive piles of mail-order catalogs at this time of year. Did you know you can call the company and request removal from their mailing list? Luckily, magazines and shopping catalogs can be recycled with mixed paper.
Lastly, if you send holiday cards, look for ones made of recycled paper. Keep an eye out for cards with shiny, glossy, or gold foil coatings since most cannot be recycled. Then save the cards you get in the mail, cut off the front pictures, and reuse them as "postcards" next year. This saves on postage too. Oh, think about sending "electronic cards" or making a video call.
Here is a staggering statistic. The 38,000 miles of ribbon saved could tie a bow around the entire planet if every family reused just two feet of holiday ribbon. Then, if every American family wrapped just three presents in reused materials, the paper saved could span 45,000 football fields!
Not to mention, 2.65 billion Christmas cards sold yearly in the U.S. could fill a ten-story-high football field. We'd save 50,000 cubic yards of paper if we each sent just one card less. Great idea, right?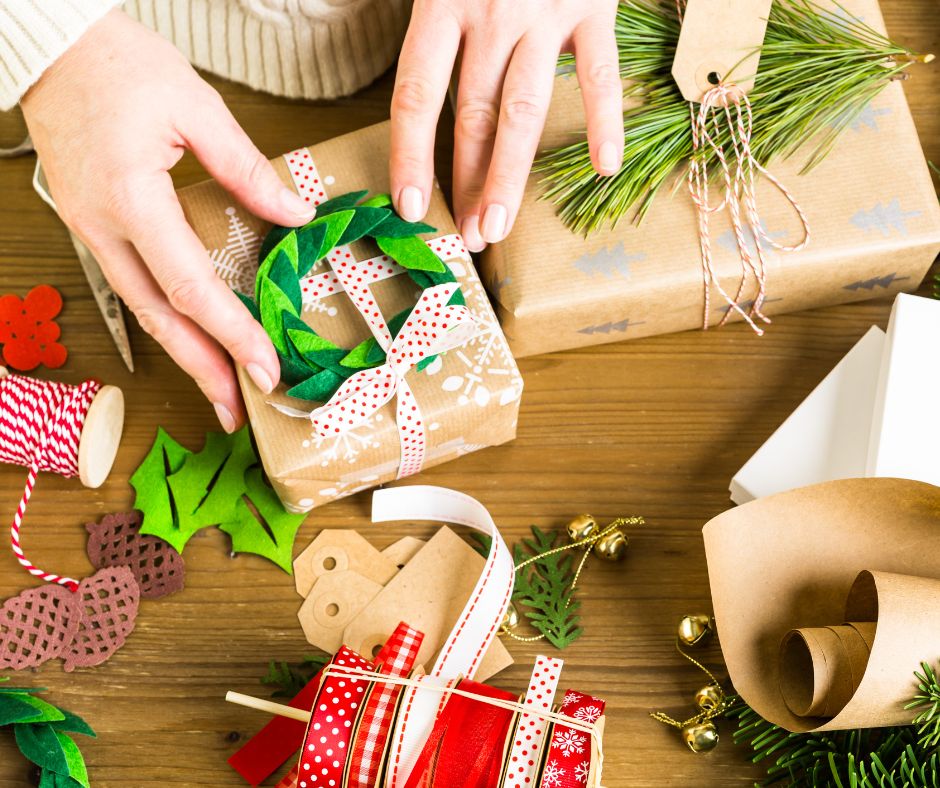 Waste Reducing Gifts
Carbon dioxide, the other primary ingredient in landfill gas, is the first. Most people know about this one. But did you know that carbon dioxide is the second-most prevalent greenhouse gas emitted in the United States from human activity? Unfortunately, methane is a greenhouse gas impacting climate change more than 25 times greater than carbon dioxide. 
Here are a few of our favorite waste-reducing gift ideas:
Have you ever considered reusing old gift wrap? Perhaps you'd prefer to get creative using older maps, newspapers, magazine pages, or any other paper you can figure out a way to upcycle.
1 | The Tried-and-True Coupon Book
Give the gift of a coupon book to someone that would really appreciate it! Try these ideas:
Babysitting for a family member or friend
Volunteering your time to help someone clean up their yard
Doing the dishes for grandma
Cleaning the house for a friend
Car detailing for dad
and more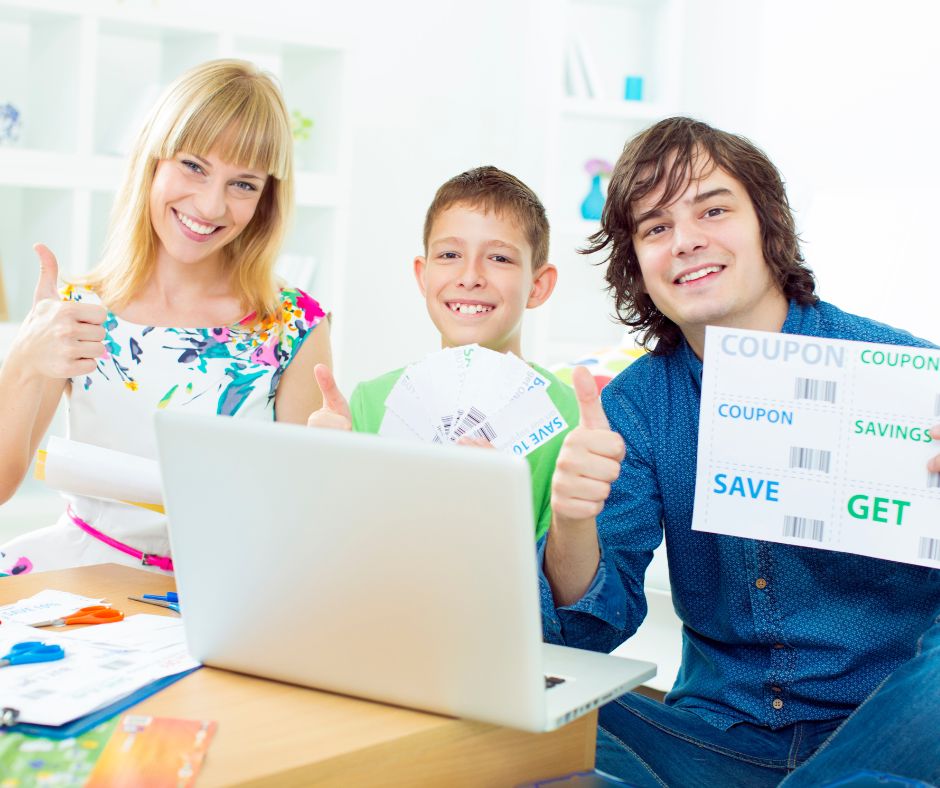 2 | Gifts to The Environment
Yes, you can give back to the planet in many ways over the holiday season. Buy a living Christmas tree and replant it after the holidays! In addition, purchase live plants, gardening tools, bird seed, battery chargers, bus and train passes, bicycles, or walking shoes.
3 | Give the Gift of Trips or Outings
This is a fantastic idea… you can support local businesses by sending visitors their way. Here are a few places you can send your loved ones this coming year.
History museums and Zoos are an excellent way to spend time.
State parks can hold history adventures as well as flora and fauna adventures.
Schedule and plan beach trips.
Outdoor days of kayaking or canoeing
Take them hiking for a day.
Encourage a night of stargazing.
Plan a fantastic picnic with a picnic basket included.
Gift cards are appreciated by many!
Give a dinner out to their favorite restaurant or the movie theater.
How about a spa day?
We could add so many ideas to this list, but you get the idea!
4 | DIY and Handmade Gifts
Ever thought of making gifts? You might start by filling a basket with baked goods, a reusable box of favorite family recipes, or creating a holiday bouquet from fresh greens and holly.
And if you are really crafty, make Christmas ornaments from family photos, or put a slideshow of pictures onto a keychain or digital picture frame.
For a reusable cloth option, wrap smaller gifts in a handkerchief and use it year after year. Then other eco-friendly gift-wrapping alternatives include Mason jars and reusable tote bags, which can be a bonus item for the recipient.
Get creative this year and reduce waste!
5 | Reuse and Recycle to Reduce Christmas Waste
While the holidays are full of opportunities for waste, it's always a good idea to approach the season with good intentions and good planning. When you see the recycling bin is neatly full but organized, and the trash can is mostly empty, you will feel a sense of accomplishment knowing you have helped the planet.
When the time to pack up the holiday decorations is here, set out your Christmas tree for recycling. Many city waste management systems collect trees a few weeks after Christmas. Then those trees are mulched for water conservation and weed control around the city's public areas.
Wrapping paper isn't generally recyclable, as most utilize glitter or metallic materials. But even recyclable types (those that pass the scrunch test) often get tossed in the trash.
Here is the staggering truth, America produces 4.6 million pounds of wrapping paper annually. Half of that—approximately 2.3 million pounds—now winds up in landfills. And, of course, wrapping paper used increases daily over the holidays. Therefore, it's no surprise that wrapping paper, gift wrap, and shopping bag waste make up much of the waste generated over these exciting holidays.
6 | Minimize Your Holiday Leftovers by Composting
According to the U.N.'s Food and Agriculture Organization, a third of the food produced worldwide for human eating gets lost or wasted. — A third! — In Europe and North America, the average person wastes over 200 pounds of food in a year. The holiday seasons provide the best leftovers—why let any of them be thrown away?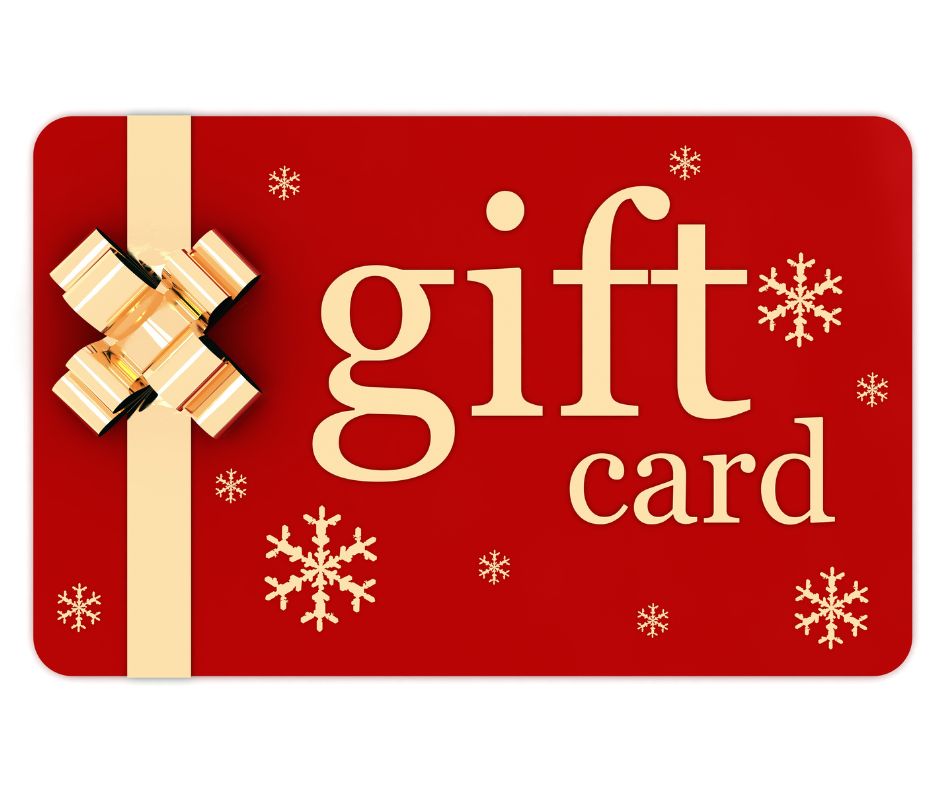 Schedule Holiday Waste Removal With Just Rubbish
Just Rubbish takes pride in reducing and recycling waste. We know lives get hectic, especially around the holidays, so let Just Rubbish take care of your waste needs. We can haul away old furniture, kitchen appliances, bedroom furniture, and more. And once the holidays are done, we are sure you'll be on a roll and ready to make a few upgrades, clean old rooms to make more room for the new gifts, and more. Just give us a call, and we will be right there.