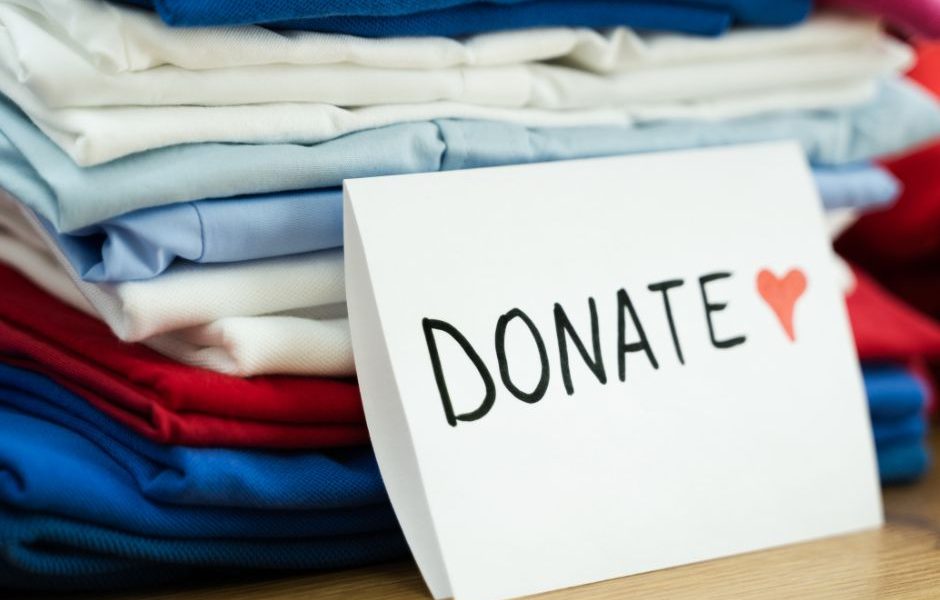 During the holiday seasons, we can get caught up in our own family business, travels, and holiday shopping. But it's important to remember other people that may not be as well off as you. That said, the ways to help others don't have to be complicated or expensive. Just Rubbish has put together ways to help those in need during this holiday season in this article on the importance of charity organizations.
Helping Those in Need
Donate Gently Used Clothes– Thanksgiving, Christmas, Kwanzaa, New Year, and other holidays bring on cold weather in most areas of the United States. Some people can't afford to buy heavy coats along with accessories that keep them warm, like beanies and gloves. So, if you have outgrown something or plan on buying anything new, consider donating your used clothes to those in need.
Organize Toy Drive– To organize a toy drive, you can gather your friends, family, and co-workers and have them invite people, and then those people invite people and have each person bring at least one toy to be able to get into the party. At the end of the night, it's in hopes that you will have a mound of toys you can distribute to foster kids, homeless shelters, hospitals, and more. You'll never regret your time and effort on this great cause.
Ways to promote your drive:
Set event dates
Make flyers
Share online
Put out donation bins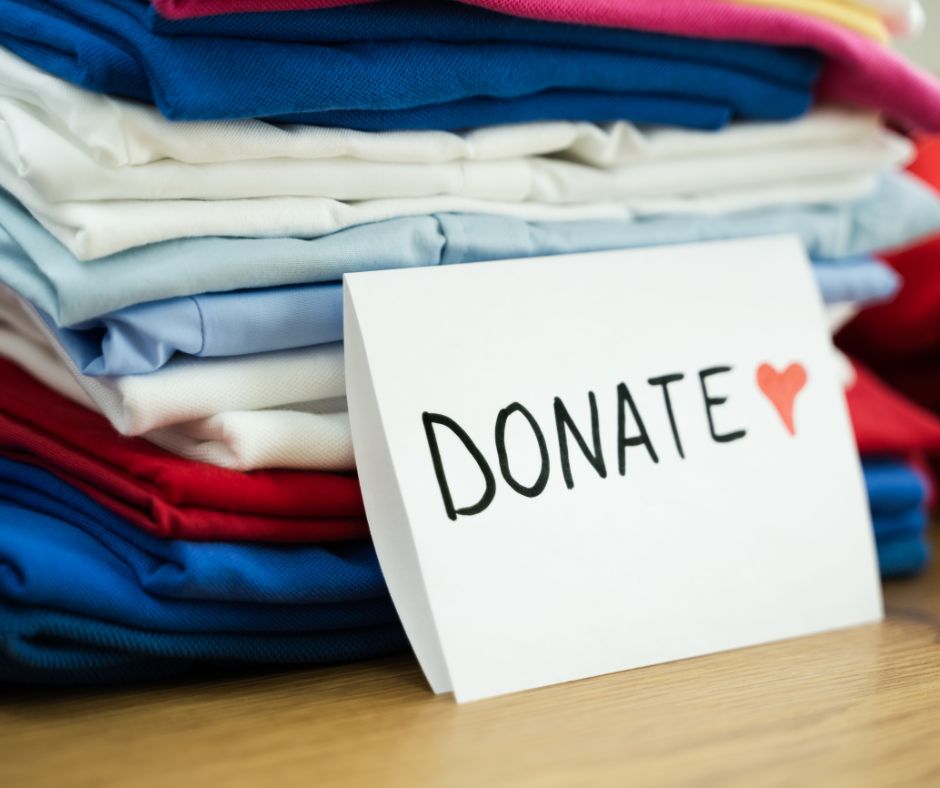 Give Nonperishable Food– Around the holiday, many people are fortunate enough to get fed and spend that time with their families. Then some people don't know when their next meal is, whether it's a holiday or not. So, we recommend buying extra items when you're at the store so you can donate them to a local food drive. Even if it is one can or box of something that won't expire for a long time, it still helps someone in need.
Volunteer Your Time Right now, our state needs:
Food pantry volunteers
Tree maintenance at the parks
Help Santa and serve hot cocoa
Holiday market help
Stocking making
Elementary cloth drive
Assist at An Animal Shelter– When you volunteer with pets, you provide them with many things. Those valuable provisions include exercise, comfort, attention, socialization to reduce stress, and overall health improvement. Then there is the task of strengthening their trust in humans and increasing their adaptability factor.
Second, you will also help maintain kennels, take photos of the animals, write bios for them to help them have a better chance at adoption, help with adoption counseling, go to off-site events, provide assistance in the office, and join outreach programs.
The goal is to help animals get adopted or prevent animals from ending up at a shelter. If you volunteer here, you are asked to commit to the program for at least six months, with a minimum of six hours each month.
Support Your Community– Instead of buying from big department stores, support your community by buying locally. Don't forget to support Native American businesses this holiday season, along with black-owned companies. By doing so, you're helping close substantial wealth gaps. The more money these businesses make, the more jobs they can create for other people.
This can improve your community's economy because it reduces unemployment rates.
Support freelancers, too. You can get hand-knitted scarves, custom-made paintings, handmade soap, bath bombs, candles, and more. By purchasing their one-of-a-kind products, you are showing them that their talents are valuable and that their hard work is paying off.
Sponsor A Family– Many programs allow you to sign up to help families with low income. You can support them by buying them clothes, shoes, food, and hygiene needs. The COVID-19 pandemic has undoubtedly made life challenging for so many Americans.
According to reports, the unemployment rate rose higher in three months of COVID-19 than it did in two years of the Great Recession, and challenges have only continued throughout 2021 and 2022. According to a survey released in September 2022, 5.8 million people were unemployed at the time, and "1.4 million persons reported they had been unable to work because their employer closed or lost business due to the pandemic." With so many individuals unemployed or leaving the workplace, there is no doubt, the holidays will be challenging for families struggling to make ends meet.
How to Give Back Through Charity Organizations
Paying for the person in front of you; coffee or meal.
Mail out donation money
Make hot chocolate for crossing guard
Volunteer at Meals on Wheels
Write letters to soldiers
Help out at assisted living homes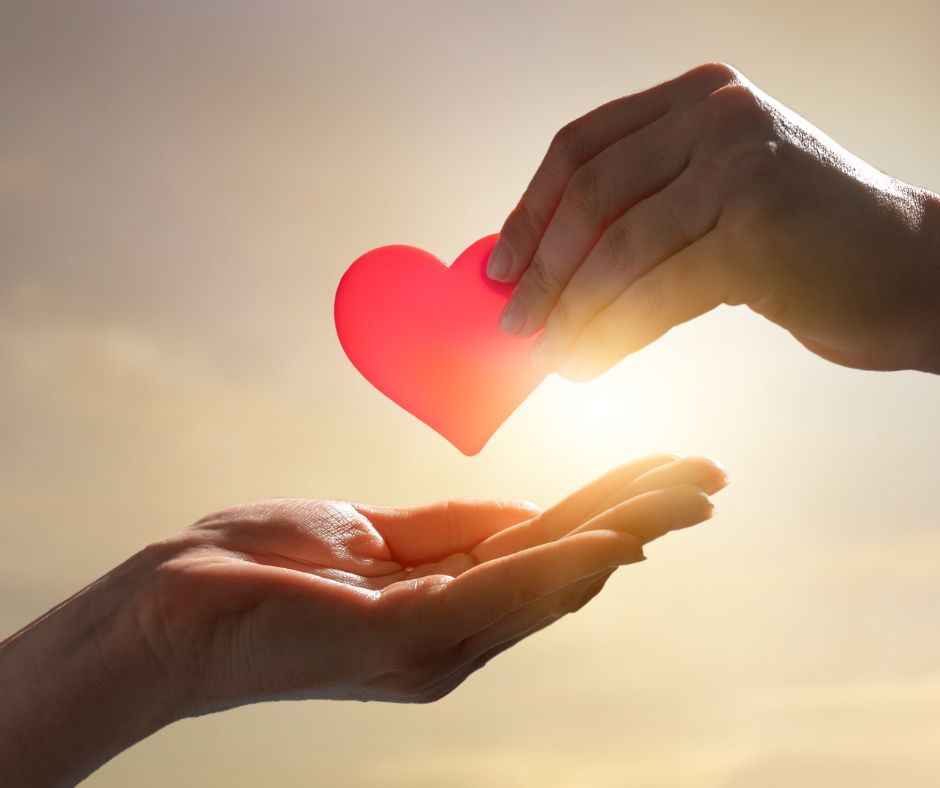 Charities Organizations to Donate To
American Humane– American humane is a charity that works to keep animals safe. They rescue animals from poor living conditions and even from natural disasters. You can help by donating your time and even your car to help transport animals in need.
Christmas Spirit Foundation– A Christmas tree is what really starts the celebration of the holiday season. It's so much more than a cut-down tree in your living room. It represents the love of family and being together.
The Christmas Spirit Foundation provides fresh free Christmas trees to members of all of the branches of the U.S. armed forces and their families. This charity started 17 years ago and has given over 300,000 Christmas trees away. You are able to make a donation or purchase a tree.
Angel Tree Christmas– 1.5 million children have a parent incarcerated in the United States. Angel Tree Christmas helps these children feel cared for. They lovingly take gift suggestions from their imprisoned parents and then get the gift and give it to the child on behalf of the parent. You can make a one-time donation of a gift, or you have the opportunity to donate monthly.
Feeding America– 1 in 8 Americans suffers from hunger and an inconsistent food supply, which has only worsened since the pandemic. Over 40 million healthy meals have been given to those in need through school-based pantries, food banks, and emergency disaster relief. You can volunteer at a local food bank or become a donor.
Make a Wish Foundation– Another wonderful charity to donate to, whether that's time or money, is the Make a Wish foundation. This foundation is based on creating unforgettable experiences for children with critical illnesses based on their individual needs. The joy from their dreams coming true gives them the courage and happiness to keep fighting.
Mental Health America– Holiday seasons bring up a lot of emotions, the good and bad. This charity provides 24/7 support for individuals over the holidays with many free resources and guides that help them navigate the holidays.
The program also provides year-round educational programs and mental health screenings. If you're looking for ways to give back, consider donating your time to help those that have mentally struggled.
One Simple Wish– Each year, thousands of children are affected by abuse and trauma in the foster care system. This charity lets the children know they are loved by people making online posts and grating their personal wishes.
The holidays are a perfect time to help someone get back on their feet. Operation Blessing- Operation Blessing gives ongoing relief after a disaster to more than 90 countries worldwide. They coordinate with hunger aids, medical care, and clean water resources.
Charity Organizations and Just Rubbish
Thank you for reading along and educating yourself on how to help those in need during the holidays. If there is anything that you can't get rid of or donate, Just Rubbish will make it as easy as possible to come to your house and pick up anything you need to get rid of. If it's something we can't donate, we try our best to recycle as we strive to be green.