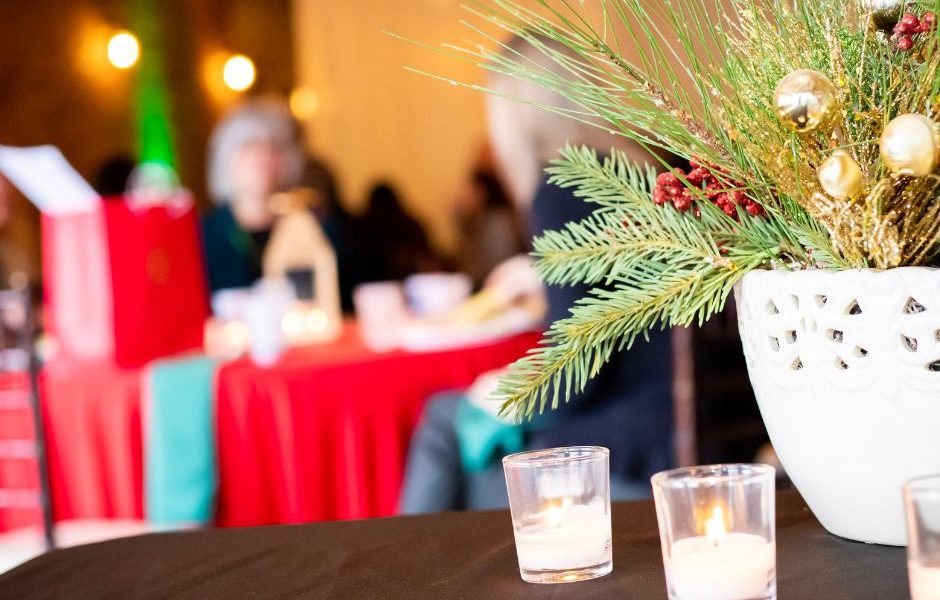 There's only one thing that stinks about throwing a party — the clean-up! But when that time comes, and you need junk removal for your holiday gathering, call on Just Rubbish Removal.
Having to clean up after a fun night can be aggravating, but if you group your task together and focus on one thing at a time, you can easily clean your home in no time!
The end of the year is almost always filled with celebrations and parties. People get together with their families and friends to reflect on the past 12 month's events and share laughter, food, and stories with their friends and loved ones. Sometimes the celebration is at home with your family, at the office with coworkers, or even at a gift exchange party with friends.
Tips for an Easier Holiday Gathering Cleanup
We sincerely hope you take the time to enjoy the holidays this year. Indeed, it has been a challenging few years for so many. That is one of the reasons Just Rubbish Removal puts these articles together for you. Here are some tips we have collected over the years of junk removal, clean-ups, and organization.
So, let's get started with the season of holiday gatherings and festivities.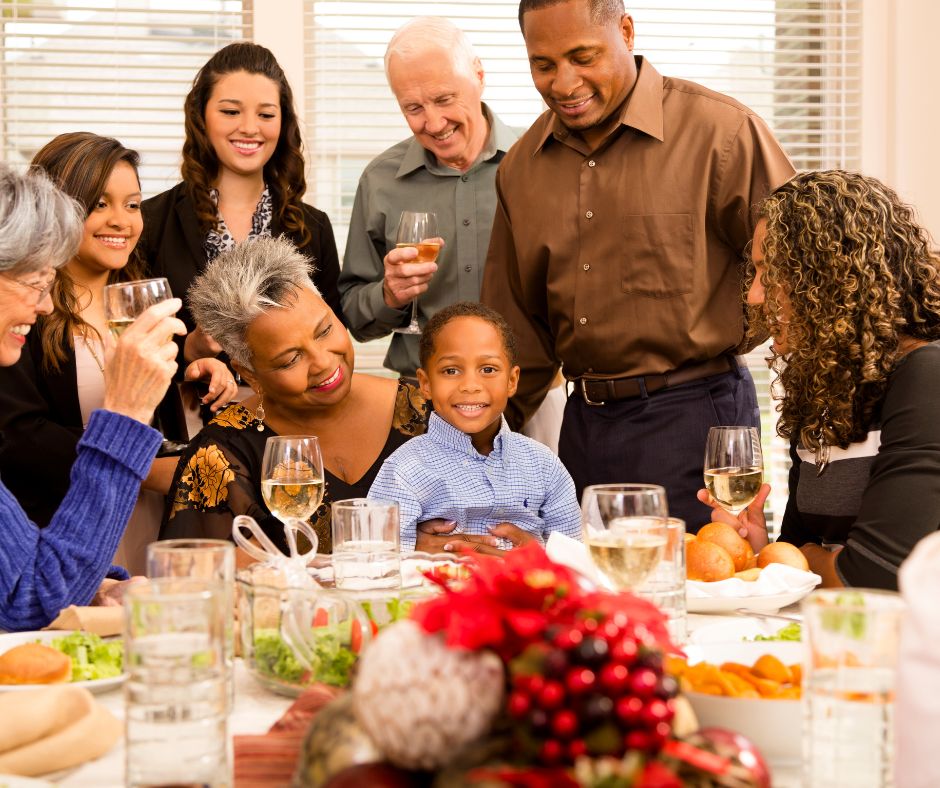 Pre-Party: Section the Party Off
Before anyone gets to the party location, close off certain areas of your home or office so no one can access them. Close and lock bedroom doors, place gates at the hallways if you have pets, or just block entire sections of the house off. And keep all food and entertainment down to the main room of the party.
By doing this, you will know exactly what rooms you must clean, and you will have fewer surprises to deal with the next day.
Phase 1: Start with Your Empty Items
First, gather all the random cups and bottles and put them on the kitchen counter; empty what's left in them into the sink. Then take all the glass bottles and plastic cups to your recycling bin.
NOTE: Please DO NOT throw those recyclable items in the trash! JustRubbish Removal strives to keep as much waste as possible out of landfills.
As for your glass dishware, please put them in the dishwasher so it can be cleaned and sanitized. That's one less thing that you must do!
Phase 2: Sort Through the Garbage
There's no way to get around random garbage spread throughout the house, especially in the kitchen, where everyone gathers to eat.
We suggest you walk around with a big garbage bag, picking up items you know are not recyclable — like dirty paper plates, napkins, leftover food, wrapping paper, and more.
Once all the obvious items have been tossed in the trash, look for any empty boxes — like food boxes, beer boxes, gift boxes, etc.
Finally, break these boxes down, so they lay flat on each other in a neat stack. You can fit more and put them out with your recyclables.
Phase 3: Clean & Shape
Grab a spray cleaner like a classic vinegar and water solution, which will work great. Begin spraying down any surfaces that need cleaning. Wipe away any crumbs, ring stains from cups, spills, etc.
Once all the surfaces have been cleaned, let's focus on the main surface in your house- the floors. Sweep the home or apartment floors, vacuum the carpet, and mop the tile floors, especially if people kept their shoes on at the event.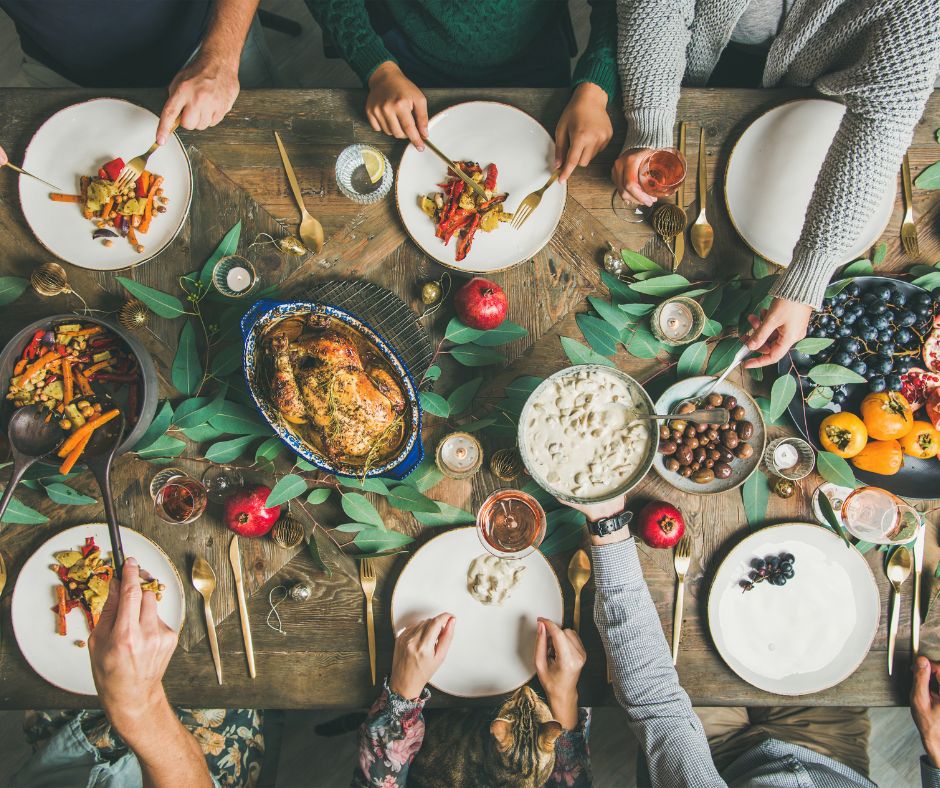 Next Holiday Gathering, Think About Cutting Down on Waste
Now that everything is cleaned– place the finishing touches on your house or office by straightening the other little things out. For example, put furniture back in place, fold blankets, and put away any extra tables and chairs. And relax!
Use Electronic Invitations or Utilize Social Media in Organizing Your Holiday Gathering 
If you are the type who likes to hand out invitations to your guests, then making electronic invitations can be an excellent new choice.
Nowadays, many design applications and software let you make your design, even for ordinary people who do not have a single experience in designing an invitation. For example, Canva is a design platform that allows you to use templates or create your own. All you need to do is edit the details, such as the date, place, and time.
Use Natural/Reusable/DIY/Existing Decorations
Clearly, a party would not be complete without decorations. Unfortunately, decoration is one of the most significant sources of any party's vast waste.
It's actually not that surprising if we consider the amount of colorful paper, glitter, and confetti used. And it seems like only moments before they are ceremoniously torn off the packages and dumped into the garbage.
But worry not! With a bit of creativity, you can still decorate the room/venue of your party in ways that are beautiful but create less waste.
The first option you can try is utilizing natural decorations such as plants and flowers. You can plant the flowers in a small flowerpot or buy one from the market or gardening shop. Then you can place them in the corners of the room or on the dining table as a centerpiece.
Single-Use Cutlery and Tableware
One of the most easily-avoided sources of waste is disposable cutlery and tableware. These wasteful items have become an increasingly popular choice at parties, whether paper or plastic plates, plastic cups or plastic spoons and forks.
Provide a Segregated Waste Bin
Getting your party to a zero-waste status is hard, especially when it involves many people. However, the second-best thing we can do besides not producing waste is to become responsible for managing the waste we generate.
Ensure that waste is recycled correctly.
The first and foremost thing in managing our waste is segregating the waste one disposes of. Hence, it is highly recommended that the party host provide a sectioned waste bin to make it easier for the guests to sort their waste.
Do not forget to also give a brief explanation to the attendees on how to sort their garbage.
Food Waste and Managing the Leftovers
The ugly truth is that food waste is often the most significant culprit, dominating the garbage cans after a party or celebration. Far too often, leftover foods get uneaten and go in the garbage.
One of the concepts to consider is a potluck, in which every guest brings their own food to be shared. Do not forget to ask them about the amount and types of food they'll be bringing to prevent having too much food at the end of the day.
You can also ask your guests to bring the food using their own containers to make it zero waste. The next day you can wash the containers and return them to the correct owner.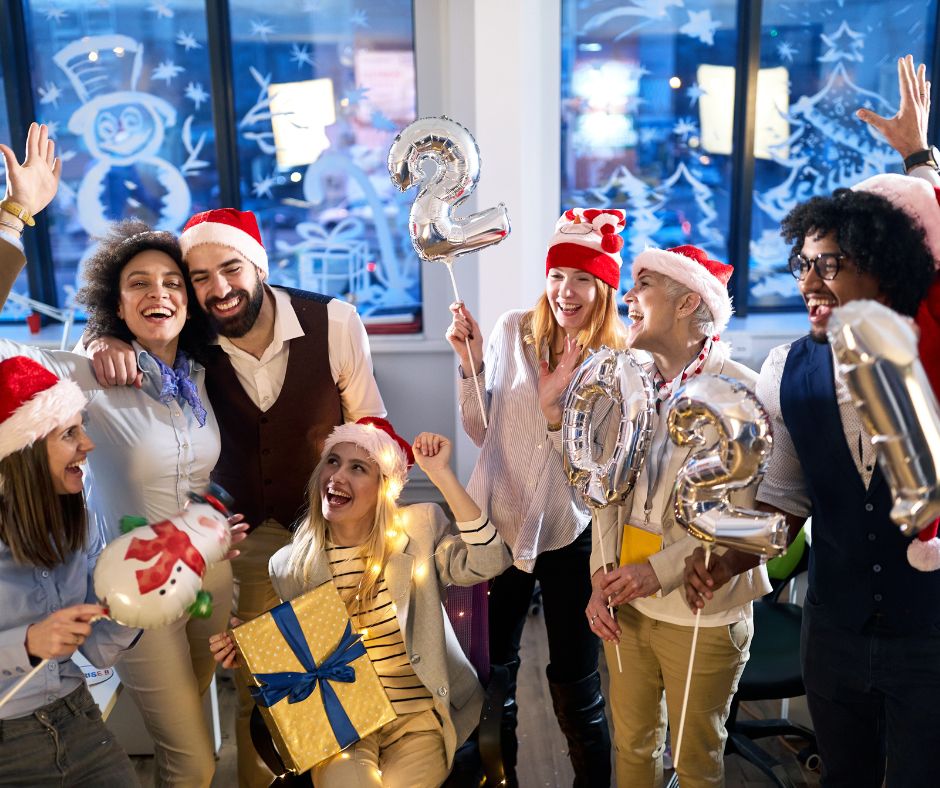 When the Holiday Gathering is Over, Everyone's Happy!
After hosting a less-waste party, you won't be quite as frustrated in cleaning the after-party comparatively.
The flowers and leaves confetti go into the organic waste bin to be composted.
The plates and cutlery are ready to be washed and put back into the cupboard, and so are the tablecloth and other reusable decorations.
As for the remaining food and drinks, you can store them in the refrigerator to be eaten the day after.
No balloons to be popped up, and no plastic cups or plates will occupy your trash bag.
This way, not only will you, as the party's host, be happy with this outcome but also with caring for our planet. –Yaye you!
Holiday Gathering Trash Removal
When you're planning a party, there's always so much to do in so little time. That's why Just Rubbish Removal is here for! Our friendly and experienced team will have the leftover trash out of your home in no time! We'd love to make your holidays less stressful by taking the rubbish off your hands.
Here are additional services we offer that you may benefit from after the holidays:
Furniture Removal
Curbside Pick Up
Garage Cleanout
Apartment Cleanout
Total Junk Cleanout
And More!
Give Just Rubbish a call when you're ready to eliminate all of the party leftovers!