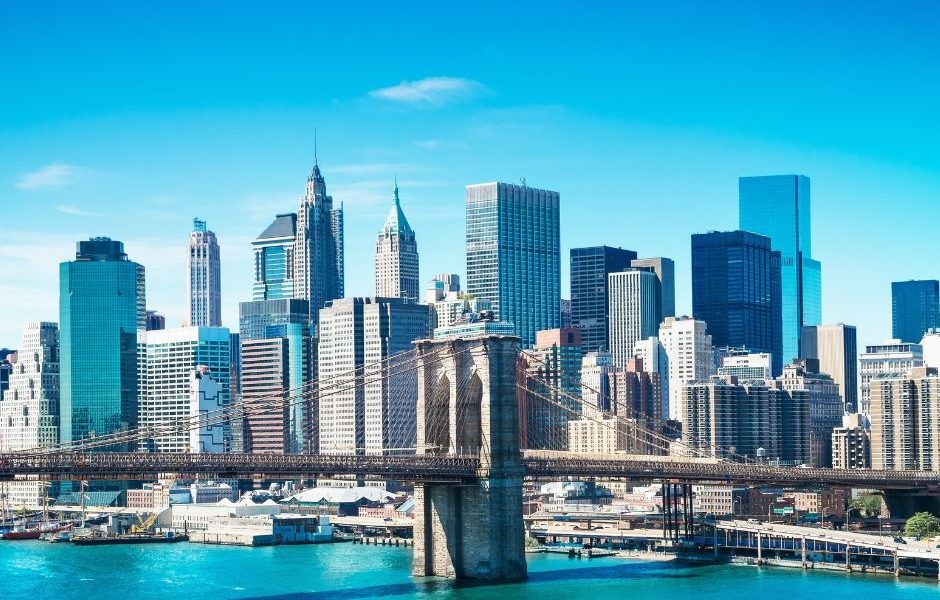 If you're looking for New York's finest junk removal, look no further. Just Rubbish Removal is just that company. We have been in business for over ten years and have been clearing clutter since 2008. At Just Rubbish, you will find fully licensed and trained professional staff who will get any job, big or small, done.
Residential Junk Removal
Appliance Removal- Have you ever tried to remove a refrigerator by yourself? Or pick up the washer from the garage alone when your back is already a little iffy?
No matter the appliance, it's a difficult job to do alone, even causing back injuries if you do it incorrectly. And not to mention, it is a huge part of your day to clean the area, move the big appliances, and find a way to dispose of them. Just Rubbish will handle the move and the relocation of your old appliances.
Furniture Removal- When you need to get rid of a house full of furniture or one old recliner, we have you covered. Providing efficient and eco-friendly services is one of our top concerns.
Some items we remove when it comes to furniture are:
Bookcases
Nightstands
Dressers
Dining Tables and Chairs
Bed Frames
Coffee Tables
Wardrobes
Couches, Love Seats, and Sectionals
Attic Cleanouts- Is your attic stacked high with unknown boxes? Are you worried about carrying things down an unsteady ladder? Let us handle it all!
People don't go in their attic very often, but when they do, they typically find it full of junk they don't know what to do with.
Old Decorations
Broken Christmas lights
Passed down items from family.
How To Stay Organized:
Decide what you want to keep and get rid of to start with.
Have Just Rubbish Junk Removal haul away your junk.
Section off your newly cleaned attic space.
Stack up your things neatly in clear containers.
Hoarder Junk Cleanouts- Cleaning out hoarder spaces can be hard on the person that struggles with it and for family members that try to help clean it out. And then, while you're cleaning, most people are still determining what to do with what they choose to keep.
Mattress Removal- Mattresses are already a household item that's way heavier than you'd expect. It becomes even more of a chore when you add years and years of dead skin, dust, and other particles. If your old mattress has handles on the side for moving, it can make it feel almost impossible to get it out of your house. Let the wonderful staff at Just Rubbish handle it.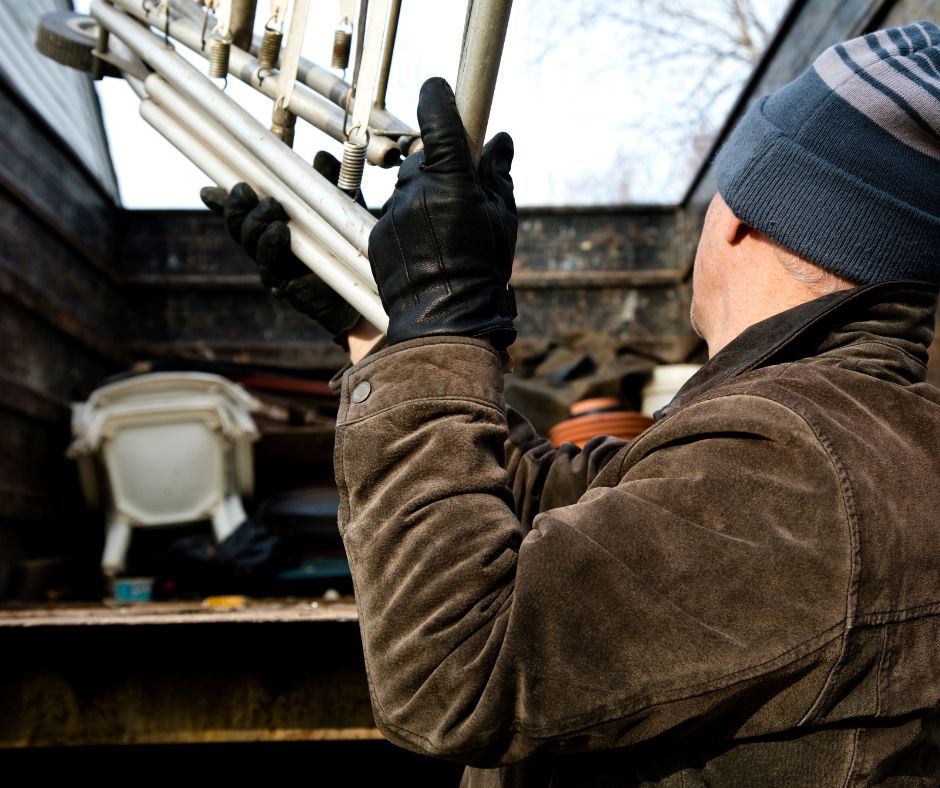 Business Junk Removal
Whether you want to get rid of a single office chair or all furniture and debris in the building, Just Rubbish has you covered.
Property Cleanouts- If you have a junk-filled property, we can clear that out for you. Landlords that have had a tenant leave behind trash and furniture, we can help clean up your property to get it ready for the next tenant speeding up your turnaround time. As a landlord, you have enough that you need to worry about, so Just Rubbish will take care of everything they can.
Construction Debris Removal- Removing construction material can be dangerous. Broken glass, heavy broken concrete, dusty drywall, scrap metal, you name it. Our trucks will get it off your property.
Cubicle Removal- Since the pandemic, many office spaces have freed up and need the cubicles removed. Some places are brightening up the place by breaking down those walls. If your office is looking to do the same, cubicle removal is another service that's provided.
Apartment Junk Removal- Just like landlords, apartments also need junk removal. Although all tenants are told they need to take everything with them when moving, only some do that. And once you go in behind them, you are left with a mess of things that aren't yours. So, now, what do you do with it? Call Just Rubbish, of course.
Electronics Removal- One of the most important things about getting rid of your old electronics is keeping your information safe. We never go through your electronics like laptops, old computers, or hard drives.
Suppose you are in an office space and getting rid of cubicles. In that case, you may also be upgrading the electronics in your office space, like old printers, fax machines, phones, scanners, and computers.
Office Furniture Removal- Does your office have unused and outdated meeting tables? Scuffed-up chairs? Are the desks that are falling apart? Don't even worry about trying to find a place for it to go. Our convenient box trucks that fit in the tight allies of New York will haul all of your old office furniture away.
Real Estate Junk Removal- If you're moving, converting your home to a rental property, or downsizing extra clutter that has built up over the years of living in the same place can discourage prospective buyers. They don't get to take in all your space has to offer. So, declutter by letting us haul away your unwanted things while doing our best to recycle everything we can.
Total Junk Clean Outs
Hoarder Cleans- Collecting trinkets, and large items is a hobby for many people. But sometimes, it becomes a problem when it starts to impact your life and health. A hoarder space poses many health threats, and when it comes to cleaning it out, it can seem and feel like an impossible task.
With our cleaning and junk service, this task is possible. We are there for you at each step and allow everyone to take their time while managing the situation. The faster things are cleaned, the safer everyone will be. And once the space is cleaned, you can return to a happy and healthy life.
Family and friends often wonder how long it takes to complete a hoarder clean out, and it will typically take around 4-5 days, depending on the severity of the house/location. Once the property is clear, a good deep clean will take a couple of days.
Our Steps to a Quick Clean:
Create a Plan
Dedicate Separate Storage Areas
Clear Walkways and Hallways First
Clean Room by Room
Clean the Rooms
Garage Clean-Up- People's garages become a storage place for many unwanted things instead of a place to park their cars. The list goes on: bowling balls, old roller blades, old car washing supplies. Let us free up your garage to where it can park your cars and be an organized storage space.
Organizing Tips:
Just Rubbish will come and remove all your unwanted items, but to get to that point, here's what you can do.
1| Take everything out of your garage. Yes, it will be a lot, but it will be worth the end result.
2| Sort out your things, start your process of elimination, and then set them aside so we can haul them away.
3| Come up with a storage solution that works best for you. Color coordinate, use clear storage bins, and try out tall shelves where you can see everything.
4| Fix any repairs you may have found in the cleaning process.
5| With clear space now, you can paint, wash the garage floors, and dust off those old items that have been covered up.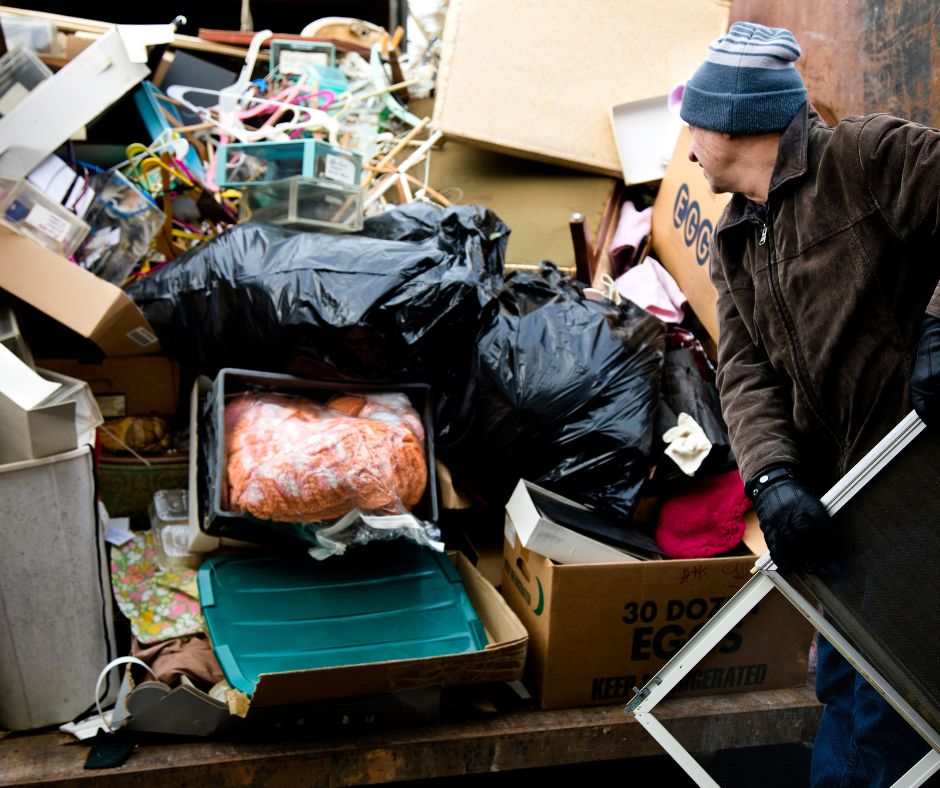 Contact New York's Finest Junk Removal
Just Rubbish also offers demolition cleans, basement cleaning, roof removal, dismantling, and salvage. We look forward to serving all of our customers and each of their needs individually with care. Call us today to get scheduled or to talk about estimates.