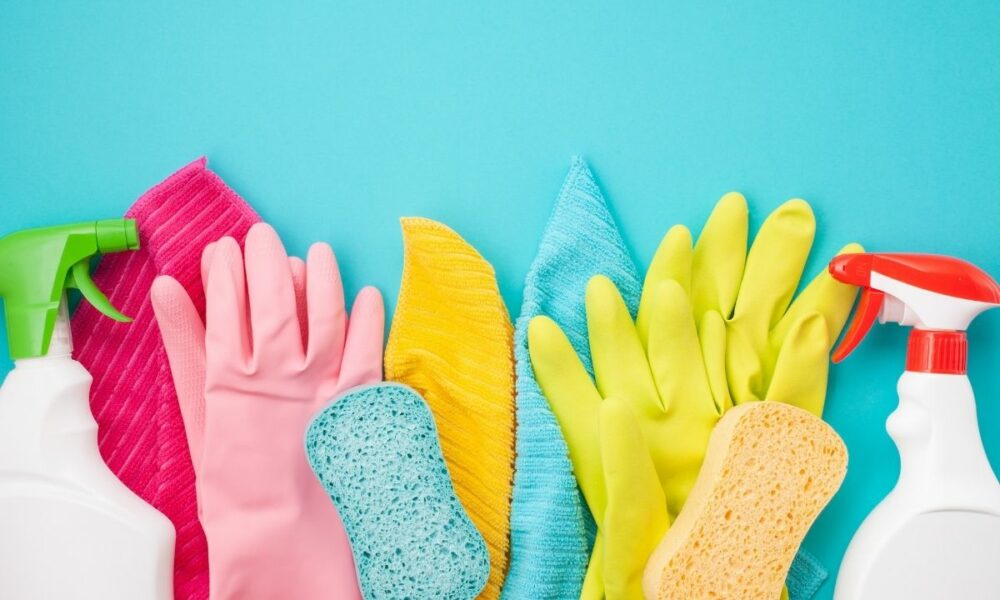 Steps to a Successful Spring Cleaning
Winter is here. It is time to snuggle up by the fireplace with some hot chocolate and a good book. The holidays are over, and you deserve a break. Besides, you don't really want to go out too much when the snow begins. But spring is on the way, which means soon it will be time to shake off winter's coziness and start the Spring Cleaning routine.
That said, Just Rubbish Removal has put together some spring cleaning tips to get you ready when the time comes. And, if you are a planner, you will really appreciate getting prepared now while it is cold and sleepy outside. If you are not a planner, then curl back up, and we can go over this again in the spring.
A New Day
2020 was a challenging year, to say the least. As we walk into 2021, everyone is talking about a new start, a fresh beginning, a clean plate to begin the new year. That sounds good to us.
At Just Rubbish Removal, we happen to think your home may need a fresh start as well. After all, we have been stuck inside these homes for way too long now. They are bound to need a good cleanout. What's more, some people have moved to a home office, and the kids are home all day doing school from the kitchen table. With more activity in the house, things accumulate, and clutter gets pushed aside. As the family's needs change, the home often changes along with it.
Your Spring Cleaning Routine
Whether you view spring cleaning as an every year commitment, or you clean multiple times a year, the process is quite different. The routine of spring cleaning, no matter when you do it, is more than a vacuum and a wipe down. And we suspect this year to be an even deeper scrub, purge and refresh.
Many people may need to reevaluate their homes' setup due to the changing needs of the family unit. Eliminating clutter and freshening the area brings a sense of peace and order to any home.
If you are raring to go and clean out the home, you will find the following tips helpful. But if you are a bit overwhelmed with where to begin, you are not alone. That is why Just Rubbish Removal has put together these spring cleaning tips for you.

Step One: Make a Spring Cleaning Plan
Unless you just love to clean, you probably want to get spring cleaning over with as soon as possible. Having an organized plan will help your thoughts be organized, as well as your home.
That said, if you have a legal pad, a computer program, or a dry erase board, write down the following:
List the areas of the home that are bothersome and need to be de-cluttered.

Make an ongoing list of the things you find needing repair as you go.

Write down the areas needing more attention to cleanings, like pressure washing or bleaching.

List each room and the goals you have for that room.

Gather all cleaning supplies in a container to move from room to room as you go.

Dedicate a location for items to donate, junk, and giveaways.
Step Two: Focus on One Room at a Time
It is so frustrating to surface clean the entire home and not feel like you have made a bit of difference. Just when the kitchen floor is freshly mopped, the dog will walk in with muddy paws. It is inevitable. The moment you get all the laundry washed, dried, and folded, your child will come in looking for one thing and make a mess of it. And just when the fridge is all shiny and clean, your spouse spills the punch and "wipes it up." It happens to us all.
However, de-cluttering and purging cannot be undone in a moment. And when you focus on one room at a time, you can step back at the end of the day and see the difference you have made to the room and the pile of things you removed. That is a great feeling.
What's more, you see things that you wouldn't usually notice when you focus on one room. The baseboards may be dusty, there may be a ding in the wall, or handprints on the doors. Focus on that room, and then you can move on.
Step Three: De-Cluttering the Room
If you cannot see it, you cannot clean it. De-cluttering is the first step in any room.
Bedrooms:
Begin with on the bed and under the bed.

Move to the closet.

After that is done, check drawers for unused clothes and clear countertops. Once the room is clean, you can add the items you do not want to one of the piles mentioned earlier and really scrub the room.
The Kitchen: We all seem to accumulate the appliances we use once or twice and never again. If there is anything you have not used in 6 months, donate or toss it.
Bathrooms: The cabinet under the sink can be a dark and scary place to go. Never fear, it won't be anymore. Take it all out, donate, toss and rearrange.
And don't forget to de-clutter hallway closets, the garage, and attic or basement.

Step Four: Work From Top to Bottom
When you are ready to actually clean, start from the top of the room with the ceiling fan and curtain rods, and work your way down as the dust falls. Be sure not to forget the walls and windows.
Step Five: The Front Porch and the Backyard
A lovely entryway or backyard to relax in can do wonders for the mind and pride in your home. Make sure you replace worn or faded chair cushions, trim and fertilize plants and sweep up cobwebs and porches. You'll be glad you did.
Step Six: Things Many People Forget
Often we forget to clean the house from the inside out. Things like air filters, water filters, vacuum filters, inside the oven, AC vents, and ceiling fans are all essential to keep clean, so they do their job correctly. And don't forget to shake out drapes and carpets and wash throw rugs.
How About an All-New Room?
There is the all-important question of whether that room works for that particular purpose any longer. Has an older child moved out? Is your laundry room becoming a storage shed? Do you need a home office or a schoolroom? These are all excellent questions to ask yourself when going through the items in a room.
You can re-purpose rooms to accommodate what you have going on in life at the time. Does the dining room need to become an office? Perhaps the garage is now going to be your teen's band practice room. If that is what you need, de-clutter to make it happen.

Now, What to Do?
Okay, so your rooms are de-cluttered and clean, and you are happy as a lark. But there are three piles in the hall or garage that must be dealt with. So what do you do?
This is where the friendly staff at Just Rubbish Removal comes in and saves the day. You see, you are in luck! Just Rubbish removes more than trash. Let us haul away the trash, junk, and rubbish. Then you can fill our truck with donatable items, and we will take them to the appropriate places. The final pile is yours to deal with. The give away pile goes to those in your family or friends that could use these items. Other than that, you are in an all-clean home.
In one fell swoop, Just Rubbish will come in and remove all you don't have room for or want anymore. If it is broken, we will take it. If it is in perfect condition, we will donate it. Large or small, we remove rubbish from your home.
For a full list of rubbish removal services, take a look here.
If you live in Brooklyn, Queens, Bronx, Manhattan, or Staten Island, the Just Rubbish crew will come to you with an empty truck and haul it all away. Contact us today to get an estimate for your junk removal, and then relax. You have done a great job with your spring cleaning. Grab a glass of lemonade and have a seat.