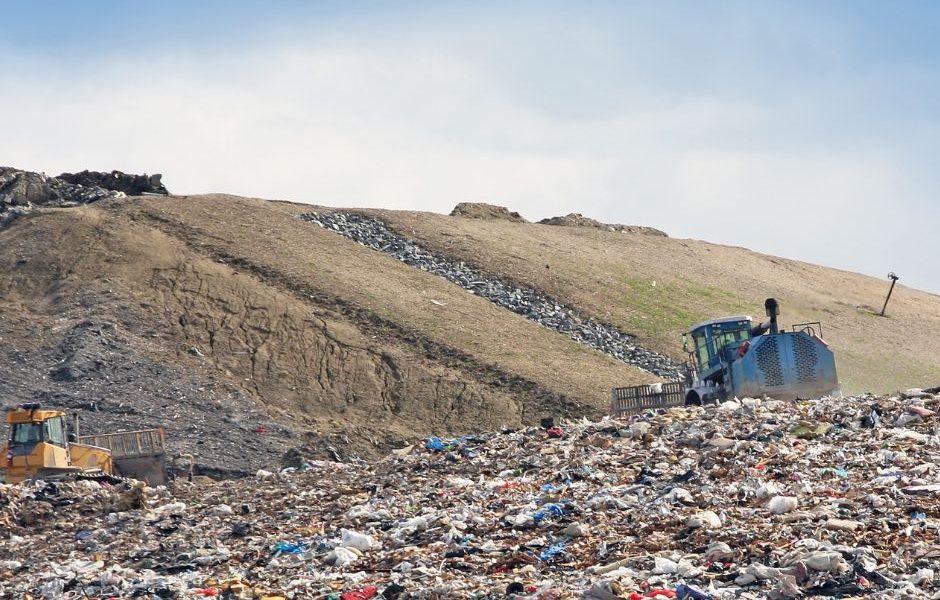 Fact: Landfills are useful because they hold our unwanted waste and the things that can't be recycled. But what happens when landfills are full?
Problem: Many people probably don't think about what happens to landfills when they are full. Once that trash is out of our house, we usually don't think about it anymore. So, what does happen to the land when it is full of our rubbish? Below Just Rubbish will help answer that question.
When Landfills are Full: Basic Landfill Facts
Americans generate about 4.4 pounds of trash every day. Some of it is recyclable, but most things end up in the trash. With that kind of statistic, our landfills fill up fast. Once it is full and there's no more room, they are capped. Back in 1990, there were 6,326 active landfills in the United States.
Inside landfills, trash layers form a sloped hill that can reach more than 150 feet thick, according to New York's DEC. According to NSWMA, landfills require soil to be added to cover fresh additions of garbage each day. And then, that solid waste layer will become laced with strips of dirt.
Landfills were not ever designed to break down waste; their main purpose was to store it only. But garbage placed in a landfill decomposes and slowly emits in a sealed, oxygen-free environment.
Methane gas is a highly flammable gas, and it's dangerous if it is collected underground. Due to the lack of oxygen, bacteria from the waste produce methane gas. It is also a potent greenhouse gas, and this kind of gas contributes to our global warming crisis.
Newer landfill systems will collect methane gas and a layer of pipes that are placed above the solid waste layer. According to NY DC, some landfills will vent this methane into the air. In other locations, the methane gas is collected to sell or burn for other people to use as an energy source.
Most trash that ends up in landfills can be recycled or reused in many ways. Compost is great for your plants around the house and used in a greenhouse. According to a director at Columbia University's Earth Institute, more than 15% of garbage is food and yard waste that could have been composted.
Next time you're throwing something away, stop for a second and think, could this be recycled or composted? Taking just a moment to think will help reduce the amount of trash that is left in landfills. Because, eventually, we will run out of space for our unwanted trash.
The average life expectancy of a landfill is between 30 and 50 years. And once the landfill is full and closed, the landfill has to be monitored for at least 30 years.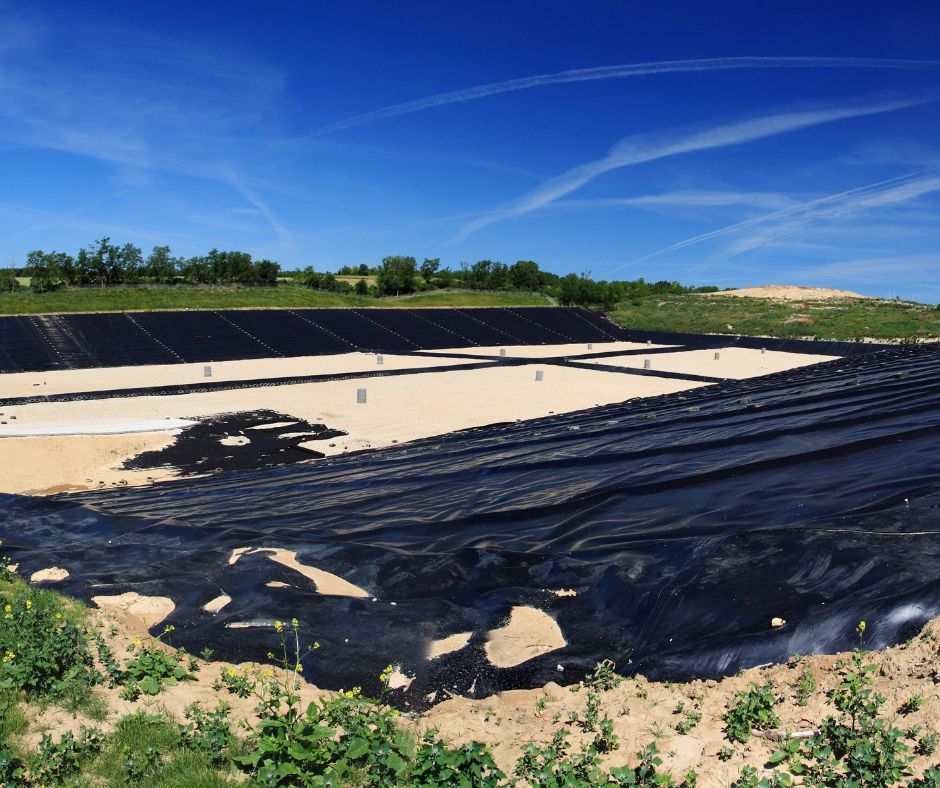 How the Capping Process Works
Before landfills can be used for a different purpose, they must be capped. Landfill capping works by creating a barrier between trash and the surrounding environment. It is very important to contain the harmful effects of decomposing and contaminated trash.
The waste is covered with clay and a layer of plastic to work as a shield. And above that, several feet of dirt is then topped with plants or whatever the state decides to cover it with next.
Two Different Types of Cap Systems:
General Trash–
A specialized liner system is placed at the bottom of the landfill.
Layers of compacted clay and synthetic material cover the landfill site.
Then topsoil is added over the clay.
Hazardous Waste–
Synthetic material will cover the exposed hazardous waste. The material is then topped with two feet of compacted clay.
A drainage layer will safely eliminate contaminated liquids as the trash begins to decompose.
Finally, a layer of topsoil or dirt completes the cap system.
Once landfills have been properly capped, the site can then be used for other purposes. Since 1988 the United States has been regulating landfill use through the Resource Conservation and Recovery Act.
Under each act, each landfill has protective liners. Thanks to this act, the site must be monitored and maintained for at least 30 years after the capping has been completed to ensure safety.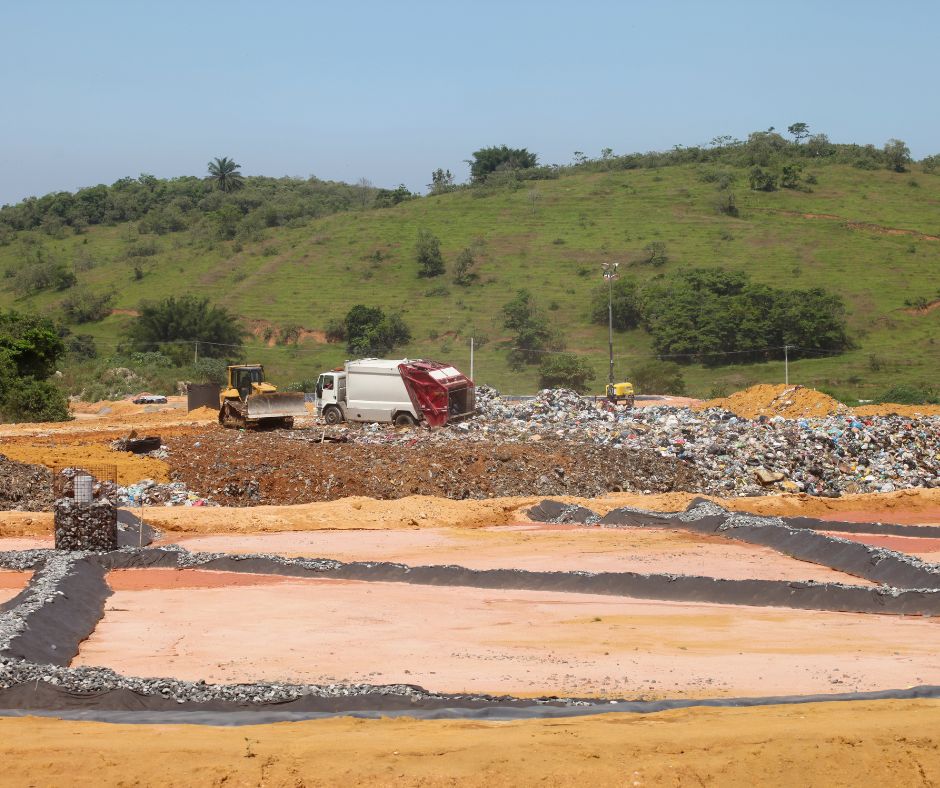 Landfills Going Green
Landfills that have been capped have also become energy projects. They are repurposed into gas for energy sites. They generate power from captured landfill gas. This isn't a new concept and is often led back to the grind of providing power to our homes and cars.
Another great repurpose for capped landfills is several solar panel fields that have been placed on top of these old landfills. New Jersey has multiple energy projects and uses what was once a dump in Burlington County as a source of renewable energy.
Although repurposing a landfill is a wonderful concept and does work, there is a risk when it comes to building something on it. The landfill's ground will shift and become uneven, which is a challenge when dealing with complex solar arrays.
Sometimes the energy provider will be willing to take on that challenge and install energy and solar wind projects. These are of great benefit to the would-be unused land.
 Landfills That Now Benefit the Community
The most popular use for landfills that have been capped is community parks. The Trust for Public Land estimates that more than 1,000 parks could be sitting on old dump sites. You may also be surprised to find out that golf courses, basketball courts, and green spaces sit on capped landfills as well.
If you are native to Virginia, you'll know this fun fact. One of the well-known parks is known as "Mount Trashmore." This park is 165 acres of attraction to tourists and those that live there. This park is on top of solid waste and clean soil.
The capped landfill now features playgrounds, skateparks, artificial mountains, and beautiful biking and walking paths. You'd never know you're walking around an old landfill if it wasn't for the name and the well-known history.
Should Landfills be Wildlife Habitats?
Environmental conservationists are pushing for capped landfills to become repurposed as wildlife habitats once they are no longer being used as landfills.
Before anything like that can be established, groups will set out to the soil and test different plots on the caved landfill to see if they are able to support native plant life. Once that has been identified, plants, grasses, and native trees are brought in and left to grow in what was once a landfill.
An example of natural habitats on old landfill sites is the alliance landfill in Taylor, PA. Different spots in the landfill were tested, and later vegetation was planted and the best areas for over two years. With this new vegetation, an increasing number of birds and other animals found themselves in a new home.
Landfills like this that are now wildlife habitats are endorsed by the wildlife habitat council, which they encourage conservation activities to continue for as long as possible on these sites.
Just Rubbish Removal When Landfills are Full
Just Rubbish Removal is a junk removal in the New York City metro area. Our main goal is to keep NYC free from trash and junk while recycling as much as possible.
If you have any questions or junk that you need to be removed from your home, we can do that for you. If you prefer a contactless method, we now offer curbside pickup.
Just Rubbish will remove office junk, dumpster, and container services, total junk cleanouts, and more.
Call us today to get an estimate and to get scheduled.