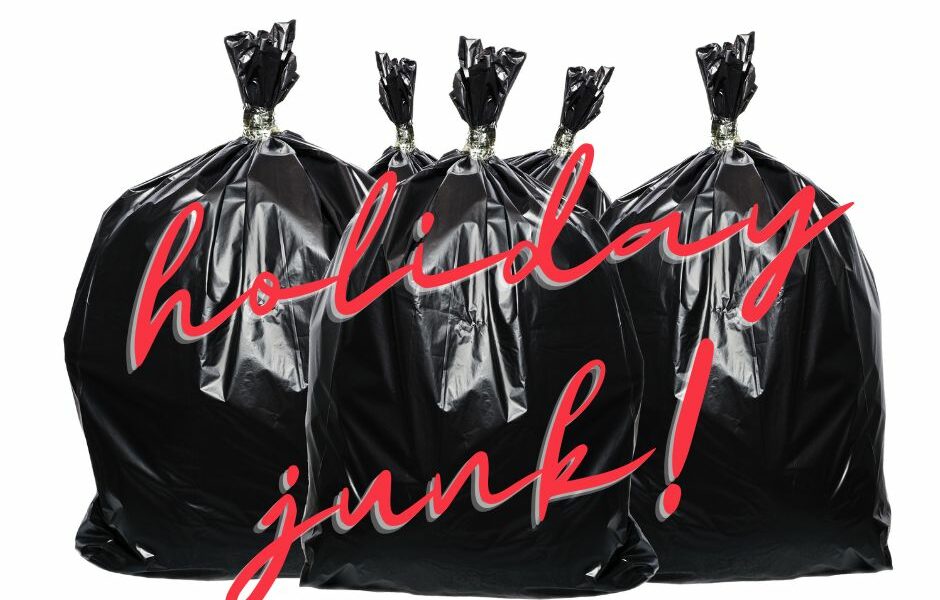 Remove All Your Holiday Junk With Ease
It is that joyous time of the year, albeit it is also the busiest season for most. Are you getting ready for the holiday season? No matter the reason or the season for the junk, Just Rubbish is your local junk removal company– we will take the holiday junk out for you.
There are all sorts of reasons to need junk haul-away services beyond holiday giving and receiving.
Perhaps your kids have all moved out, and it is time to downsize.
Does your office need a major cleanout?
Declutter, Clean Out, and Lighten the Load with Just Rubbish Junk Removal in Brooklyn, Queens, Bronx, Manhattan, and Staten Island.
The helpful professionals at Just Rubbish are here to haul away all you do not need or want anymore. We haul away the holiday trash, clutter, junk, debris, and even furniture. You see, our junk removal provides a fast way to deal with all you need hauled away after the happy holiday season.
Our local New York based team knows what to do with each piece you hand over. We will trash, recycle, and donate just about anything from your office, home, estate, or yard. Need us to empty the attic or the basement? We can do that too. What's more, we dispose of the items appropriately and responsibly, just in time for your holiday family gatherings.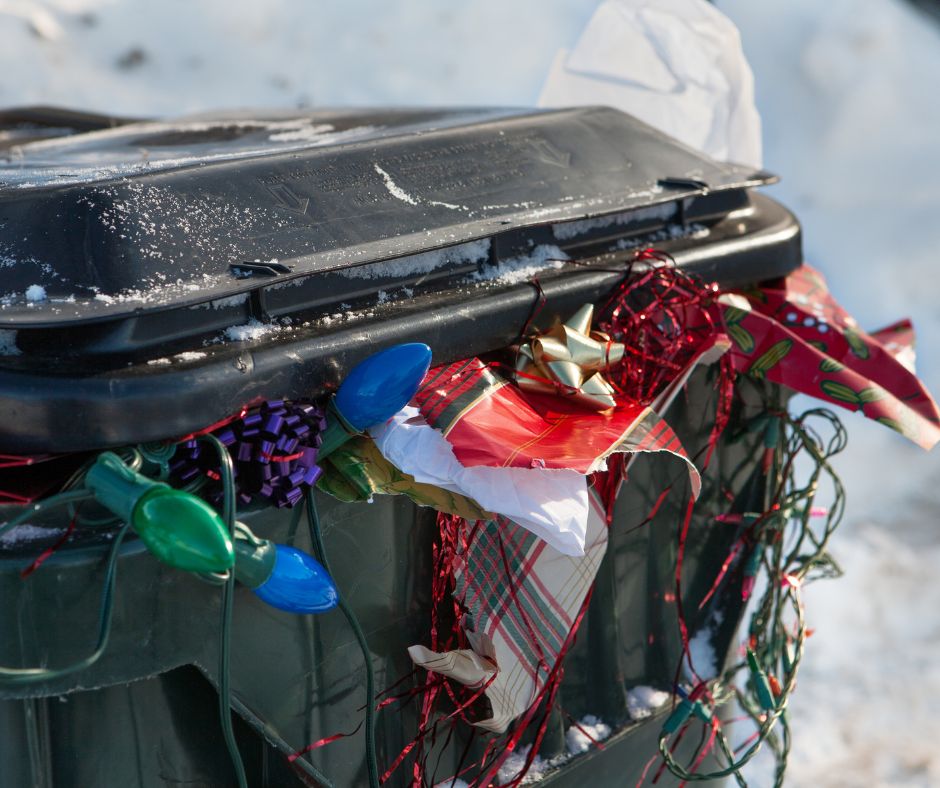 Easy and Convenient Junk Removal in New York
All you and your family need during the most wonderful time of the year is clutter. That is precisely why we at Just Rubbish Removal work tirelessly to help homeowners and businesses clean out and declutter. Our teams make the process easy for the folks of New York and the surrounding areas.
After all, do you know where the dump is? Do you own a truck large enough to haul away that sectional sofa? What about that enormous pile of yard trimmings? What is your plan to get rid of all that junk?
Make your holiday season a bit merrier, and start the New Year with a clean slate. Just Rubbish will handle the removal and disposal of almost anything.
Because let's face it, when you are ready to dump it, you want it gone the same day or the next at the least.
Here are a few items we have removed over the years.
Appliances
Furniture
Mattresses
Hot tubs
Fences
Yard debris and more.
And one more gift of holiday news… we guarantee fast, expedient service and same-day bookings at no additional charge. That's a gift that keeps on giving.
Recycling Holiday Junk
With Just Rubbish, you can count on our team to dispose of your rubbish correctly, including recycling. We fully respect the environment and the need for cleanliness in the New York area. New Yorkers know we do not need to add any more tour landfills.
Donating Holiday Junk
Ready for a Christmas room remodel, but the furniture is still in good condition? Needing a New Year's home for an older table or media center? Have a closet full of last year's clothes that need to go? Were you lucky enough to get a larger TV this year for Christmas and need a place to move that smaller TV? We get it.
Oftentimes your loved items are in excellent condition but are no longer needed in your home. Let us help you donate them to your chosen charity or figure the donation out with a charity we work with. It is a great way to add to the holiday cheer of someone else and keep useable and gently used items out of landfills.
Give more in the giving season! TrustJust Rubbish to remove gently used items and take them to a donation site.
Holiday Junk and Mental Health
For so many, the festivities of the holiday season can be triggering and painful. And holiday junk clutter can add to the holiday negative influences on your mental health.
For instance, when your closets are full of clothes you never wear, it can be a real burden on the mind and heart. If your kitchen cabinets need to be closed with finesse, you may need a bit less to be able to enjoy a bit more this season.
Then if your garage door must remain closed at all times, and your attic is full of junk, holiday storage and decorating can be burdensome, indeed.
And, if your home office looks more like a paper recycling factory, you definitely need clutter removal.
According to WebMD, "Mess equals stress."
Even with holiday stress, depression, and burnout, when everything is in its place, stress begins to lower.
Dreadful holiday anxiety rises when it is a struggle to get out the door to that Christmas party and locate all you need to take with you.
Holiday stress is proven to increase the stress hormone cortisol and add to holiday weight gain and more. And the older you get, the more settled you become with your clutter. That is not good for anyone.
Clutter in any season makes life generally harder.
Are you finding it difficult to focus on the task at hand?
Do you experience an increase in seasonal allergies?
Perhaps you are noticing an increase in slips and falls during the busy season.
A cluttered home or office can even lead to memory problems.
No one has time for all that going into a new year!
Additionally, according to Web MD, clutter is linked to weight gain and sleeplessness. There are just too many negative results that stem from a messy home. Get that clutter under control by contacting the friendly staff atJust Rubbish.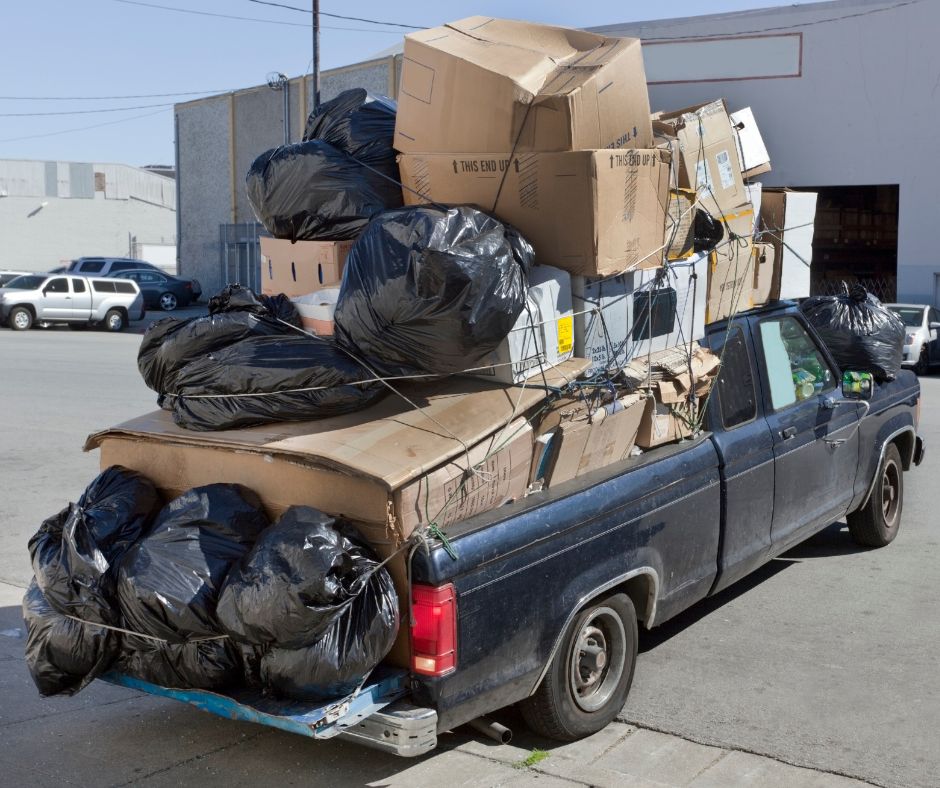 Spring Cleaning Home & Holiday Junk Removal
We love to hear clients calling to pre-schedule a pickup to encourage themselves to complete a spring cleaning. What a great idea, right? The deadline gives you a goal to work toward in the year to come.
For spring cleaning ideas, please look at our Tips for Spring Cleaning.
Holiday Junk Removal Services & More
Of course, there are several times of the year in which junk removal is necessary. We are happy to help with any or all of your holiday and seasonal decluttering efforts. All you have to do is let us know when and where, and we will be there for you. Here are samples of the places our clients find "junk."
Holiday junk removal is a given with our team.
We will clear out attics, basements, and garages.
When moving, count on us to haul away what you do not wish to take.
If you are downsizing and you simply have too much– make those hard choices and let us help.
Remodeling and renovation hauls are a must.
College students are going to and from college.
Spring is the time to clear out of the backyard.
After a big storm, when the yard is a mess, we can help.
Post-estate cleanout and liquidation need removal.
Office moves benefit from junk removal.
Hoarder home clear-outs are a cinch with us!
Make fence replacements easy with help from us.
Celebrate your way into a clutter-free new year with a clean heart and home by scheduling holiday junk removal.
Holiday Junk Removal with Just Rubbish Removal.
Perhaps nowhere in the U.S. is the holiday season more of a big deal than in New York. Happy holidays to you and yours this joyful holiday season.
So, remember, if you need help removing junk, rubbish, trash, or donatable items, we'll take care of that for you.
Contact Just Rubbish for an estimate on your junk removal job today.