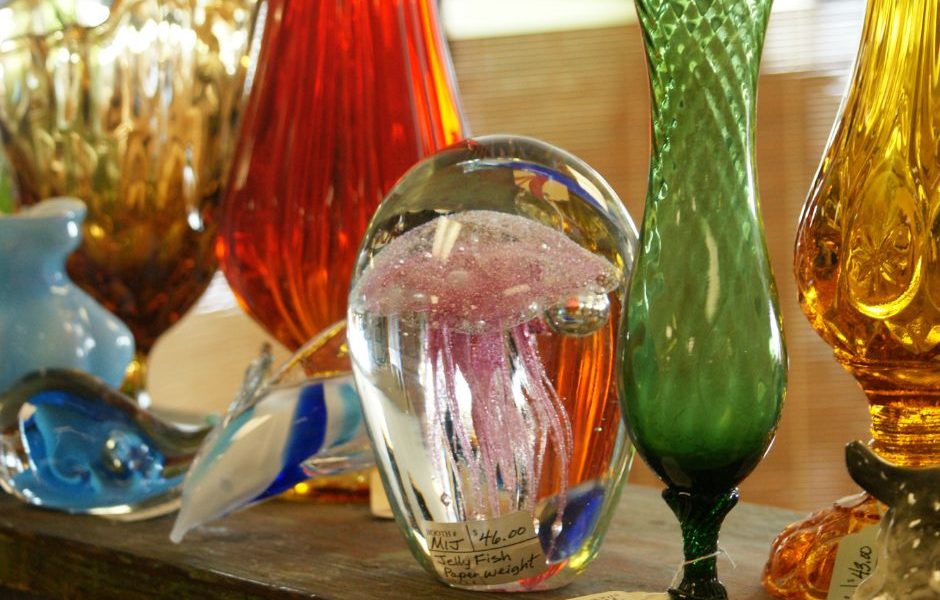 Is it vintage or antique, and what's the difference, really? These two terms are commonly confused with each other. You see, the word antique comes from a French word meaning very old. That is quite a vague answer, don't you think? So, what about a piece makes it antique or vintage or not?
Well, wonder no more. Just Rubbish will help you to discover the difference so you know the value of items you might be storing.
What Makes Something Antique?
What does it take to make an object worthy of considering it an antique? According to those in the antique industry, the most common way to determine if an object is labeled antique is that it must be at least 100 years old. Apparently, this has been a rule of thumb for any item, even things like furniture as well as more delicate goods.
Over centuries many different antique periods have distinct styles and designs. Think about an antique desk from over 100 years ago. It will look much different from an antique desk that was created over 200 years ago. If an object is over 300 years old, it's considered an antique or artifact.
Antiques are admired because of their unique craftsmanship. In fact, many of these items were created way before factories became a norm. They were all handmade, one-of-a-kind, making them rare and personal to the owners.
Read through this sample of antique eras from oldest to newest.
1685-1720: William and Mary
1720-1760: Queen Anne/Louis XV
1755-1790: Chippendale
1790-1810: Sheratone
1790-1815: Federal/Hepplewhite
1805-1830: Empire
1830-1901: Victorian
1845-1870: Rococo Revival
1850-1914: Naturalist/Aesthetic
1855-1890: Neo-Greek/Eastlake
1895-1915: Arts and Crafts
1896-1914: Art Nouveau
In simple terms, vintage means 'of age.' Antiques must be over 100 years to be labeled antique, whereas vintage pieces have no set age. Often, this makes it difficult to determine the exact age or date of the item. Think of a dining table from the 50s; some may consider that vintage, and then some people may find shoes from the 80's vintage.
Some experts claim items between 20 to 99 years old make them vintage or anything between the years of 1900s to the end of the 1960s. But again, there is no set date for items to be considered vintage or not.
People often use the term vintage to refer to something that gives them a feeling of nostalgia.
Fortunately for the collector, many vintage pieces still work just as well as the day they were bought and they bring a nice touch of design to homes and offices.
Examples of some vintage goods are trading cards, kitchen appliances, toys, china dishes, clothing, and jewelry.
Preserving Antique and Vintage Furniture
If you're looking to buy antique furniture or you already have some, preservation is key. Because these items are valuable and often delicate, when storing antiques in a room, keep them away from direct sunlight. Also, ensure the room has the right humidity levels and temperature, too.
When cleaning your antique furniture, dust it off with a clean, soft brush. Keeping the item from accumulating dust helps maintain the piece. Also, avoid painting or changing the finish of the furniture. In most cases, people want to maintain the integrity of the furniture, so following those steps will help maintain its value.
6 Tips to Help You Identify an Antique
Knowing how to identify the difference between an antique item and a vintage item will help you find what you truly want.
1| Look around the piece and look for clues showing it was handmade. Remember, a machine most likely makes vintage items. Some clues that point to a handmade item are little imperfections or unevenness from handsaws.
2| When examining the furniture, look for different types of wood. A lot of antique pieces have a number of different types of wood in the piece because the crafter making the furniture did not want to waste valuable wood. Those varied pieces may be located in the areas that people don't see or see as often, like the inside of the furniture or somewhere on the bottom.
3| Think about whether or not that item is still being used today or not. If the answer is no, then what you are looking into is most likely an antique.
4| Look for labels and stamps on the piece of furniture that the maker applied to it. Those labels will show the date of production and add to the value of the piece. Most of the time, you can find the labels along the back of the furniture, inside a drawer, or underneath the item.
5| Look for signs that the furniture has aged. Real antiques will have inconsistent wear and tear. Indeed, some will be more distressed than others. Furniture that's not antique will all look like other pieces and it should be in "better" condition.
6| You can look for the item's patent number to determine the production date.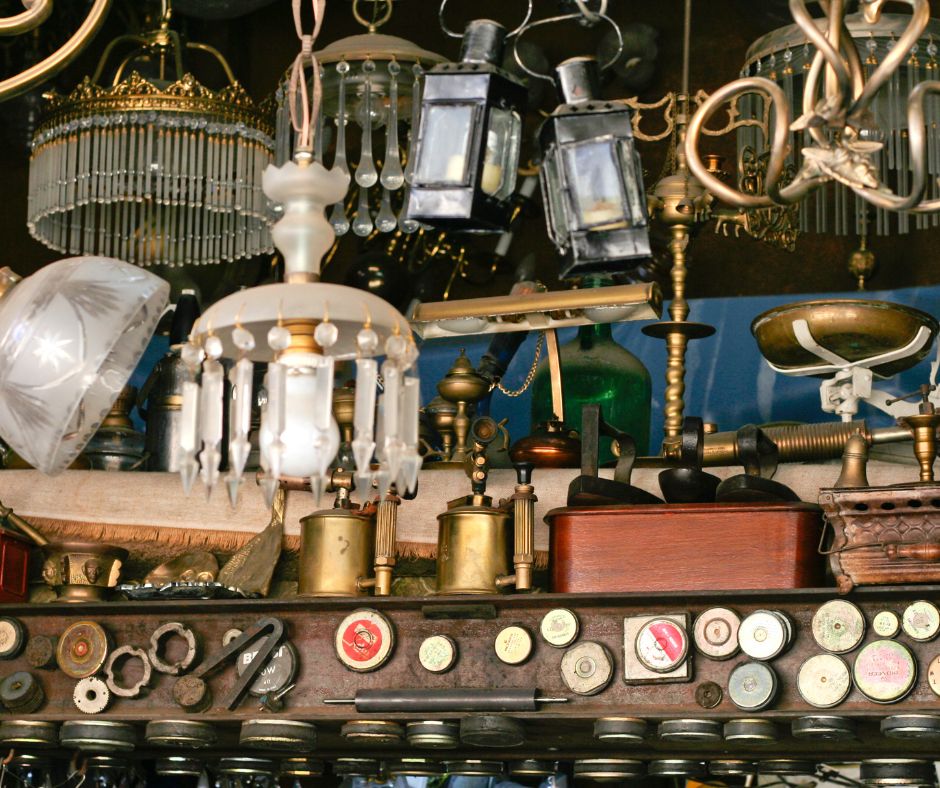 What Is Vintage?
The definition of vintage can be a loose term, and people view vintage items differently. The vintage definition is "a period of origin or manufacture," For example, a 1960s Mercedes.
So, if antiques are things that are older than 100 years, what is the age for items that are considered vintage?
Ruby Lane provides a much more helpful explanation, noting that "an item described as 'vintage' should speak of the era in which it was produced." "Vintage can mean an item is of a certain period of time, as in 'vintage 1950's' but it can also mean (and probably always should) that the item exhibits the best of a certain quality, or qualities, associated with or belonging to that specific era."
"In other words, for the term vintage to accurately apply to it, an item should be somewhat representational and recognizable as belonging to the era in which it was made." Ruby Lane also suggests that 'vintage' should not be used in reference to objects less than 20 years old.
According to another expert named Koch, vintage furniture pieces include those made within the last 20 to 99 years and are typically collectible depending on how many there are of that item. "For instance, Danish mid-century furniture is affordable because there is still so much of it readily available," she says. "You can get that vintage look without spending a fortune."
Here are just a few of the terms used by collectors: 
Antique: a collectible item that is at least 100 years old.
Vintage: A 20 – 99 year old collectible that is deemed culturally significant; authentic, aged pieces in various conditions.
Collectible: something inherently valuable or worth more than it was initially sold for.
New: a brand new, never used item. Usually in original packaging and with tags / promotional items that came with it.
Estate: something previously owned, used often to describe jewelry.
Dead Stock: means never worn and in original packaging. This term is most often used in sneaker culture.
Period Piece: something from a time in recent or past history, often generating a sense of nostalgia for the owner.
Repro: something made to look like a valuable item; an imitation collectible.
Retro: Something imitating a style of the past. Vintage implies these items are authentic. Retro can also be an imitation.
Clean Out Your Antique and Vintage Collectibles
If you have items you don't want or need anymore, Just Rubbish is happy to help you clear it all out. You really don't even have to lift a finger! After reading about all of the exciting details about vintage and antique items, we don't recommend giving them to a junk company. But hey, if you choose to do so, we will take it. We also pick up items from home remodels, office cleanouts, storage unit cleanouts, and more. So give us a call to get on the schedule and we can get those items to a new home for you!