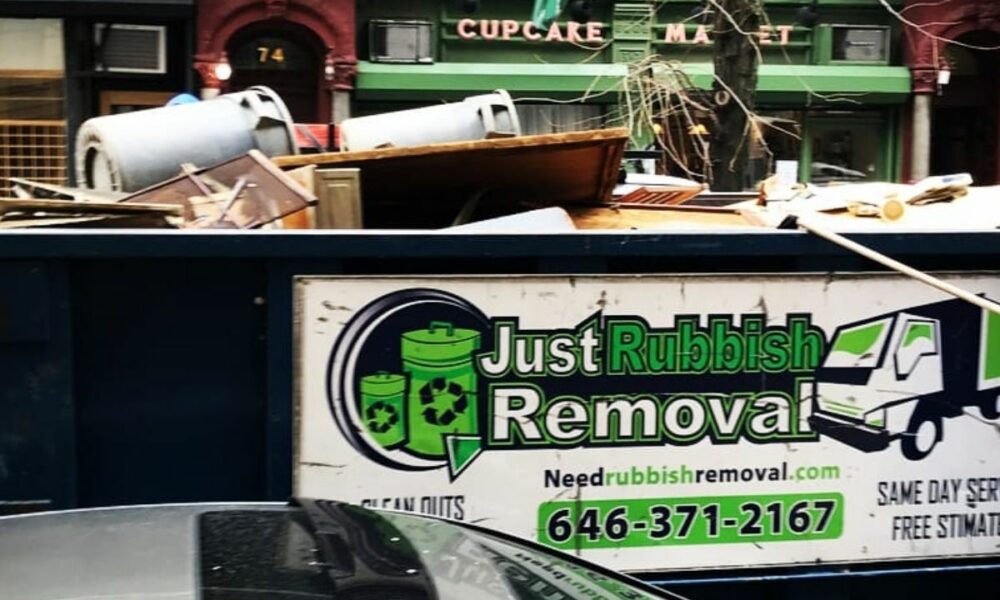 Practical Advice for What Can and Cannot Go In a Dumpster Rental
When remodeling or renovating your home, moving or cleaning out a cluttered storage space, you're probably searching for a dumpster rental in the Greater New York area. You see, you can throw nearly anything in a dumpster, but there are few things to consider due to safety hazards and local landfill restrictions. So, the question remains. What can you put in a dumpster rental?
What CAN Go In a Dumpster Rental
For the most part, if you want to throw something away, a dumpster is a great way to do just that. They hold large items as well and small, and they won't bust open like a bag.
Dumpsters should be used for general waste (non-hazardous waste, junk, or debris), which is typically anything involved in a general cleanup around the house or office and property. As long as it is not liquid nor of a hazardous substance, it can go in. This includes remodeling and cleanup items like trash, wood, furniture, roofing shingles, siding, construction & demolition debris, yard wastes, appliances (some exceptions), and flooring.
Here are some guidelines to help you along:
Yard Rubbish Clean-Out
When cleaning your yard after a season or a storm, there can be a lot of waste. Trees, branches, brush, grass, sod, mulch, and other organic debris are perfectly fine in our dumpsters.
However, it would be best if you did not mix organic debris from the yard with construction, junk, or other interior home clean-out, since our local waste management recycles this material into mulch and soil. So, yard waste can and should be disposed of in dumpsters – by itself!
Random Clean-Out Items
When cleaning out the kids' rooms, upgrading a room, or redecorating the home, there are a few things to be considered. Suppose the items are still in good shape? It would be a shame to throw those in a dumpster rental when someone else could enjoy them. Consider donating to charity things like nursery furniture, toddler beds, and toys.
Many charities will come and pick up gently used items, and there are several drop-off sites in the area.
For donations through the NY Sanitation Department, click here.
All toys, window treatments, carpet, old documents, cardboard, and similar non-organic trash items may all be disposed of in a dumpster. Furthermore, if the item is recyclable, please consider asking your dumpster rental company how they can recycle the items for you.
Remodel or Renovation Construction Debris
Everyone knows about the amount of garbage and waste created during a renovation or remodel construction job. There are strict rules and regulations in New York about construction debris disposal. And your contractor should know those rules.
Items like brick, stone, drywall, concrete, wood, roofing shingles, asphalt, and other construction materials can be put in a dumpster. However, if you can donate some of those items in good condition, and others can be recycled.
Lighter items like drywall, siding, tile, insulation, and other construction and demolition debris can be disposed of in the dumpster rental.
What Cannot Go In Dumpster Rental
Because of the contamination to the land wherever they end up, these items cannot be put into a dumpster:
Medical Waste
Household and Car Batteries
Paint, Stains, Lacquers, and Solvents
Automotive Fluids
Pesticides
Powerful Cleaning Agents
Other Chemicals
Hazardous Waste – Asbestos, Gas, and Propane Tanks
Electronics – TVs, Monitors, Fridges, etc.
Tires
To dispose of any of these items that can't go into your dumpster, contact your local waste management office or click on this convenient link. They will be able to provide you with a drop-off area and date.
Eco-Friendly Ideas
Here are some Eco-friendly ideas for disposing of what isn't allowed in the dumpster.
Donate or recycle cell phones, tablets, computers, and printers.
Donate working TVs to a local charity.
Used motor oil can go to a local oil changing facility for proper recycling.
Car batteries can go back to auto parts stores. And they may even give you a partial store credit for the battery.
Used tires can go to most tire stores for recycling.
Hazardous chemicals need disposal via your county government. Contact them to see where they should be dropped off.
Still have questions? Here are the FAQs of Dumpster Rental.
FAQs of Dumpster Rental
Q: How full can you fill a dumpster rental?
A: Good news. You can fill dumpsters to the top. So, purge away!
Q: Is there a weight limit on a dumpster?
A: It depends on the size of the dumpster. When you place your order, you will be told the weight limit for each dumpster size.
Q: Are there any extra fees?
A: There can be. Things that cost extra depending on the company you use can be tires, mattresses, and appliances.
Q: Can furniture go in the dumpster?
A: Yes, furniture s acceptable. But only throw it away if it is no longer useable. Otherwise, donate.
Q: Can I put tires in the dumpster?
A: No, tires are illegal to toss in the trash for environmental reasons.
Q: Can a mattress go in the dumpster?
A: Sure, if it does not have electrical components and is not a waterbed.
New York Joins Just Rubbish in the Fight to Clean Up the City.
New York's Mayor Bill de Blasio has begun three initiatives to clean the streets of New York and the neighboring areas. Here is what some officials are saying.
"A recovery for all of us means a healthy city, and that requires a clean city," said Mayor Bill de Blasio. "I've seen first-hand the work of the Department of Sanitation throughout this pandemic, and I know they'll do whatever it takes to get the job done.
Open space, including on our streets, has become more critical than ever during the pandemic," said Deputy Mayor for Operations Laura Anglin. "With these initiatives, we're ensuring our streets are cleaner and more welcoming for all. Department of Sanitation workers have been heroes throughout this crisis, and now they'll help lead the way to recovery."
New Yorkers want and deserve cleaner streets, which is why this Council has been vocal about the need for increased trash pickup. Today's announcement is welcome news, particularly as the weather gets warmer and more New Yorkers resume pre-pandemic activities. This is a win for everyone, said Speaker Corey Johnson.
And there are so many more. There is a natural need for proper trash disposal in the area, as we are running out of places to put all the trash. It is each of our responsibilities as humans to care for the planet. And Just Rubbish Junk Removal is going home to home and business to business to responsible remove trash and ensure proper disposal.
Your Part Begins with Just Rubbish Junk Removal
Are you prepared to act responsibly with garbage removal in New York? Ready to order your dumpster to clear out that space quickly? Are you tired of the clutter? Or are you perhaps remodeling or renovating? We can help you.
Just Rubbish serves the Greater New York Metro area, and we will provide a free, no-obligation on-site estimate. When you call us, our friendly customer service can give you a rough estimate of prices based on the information you provide, but it's our truck team who will give an accurate quote when they arrive.
Book your pick-up online, then sit back and relax while our truck team handles the hard work and hauls your junk away.