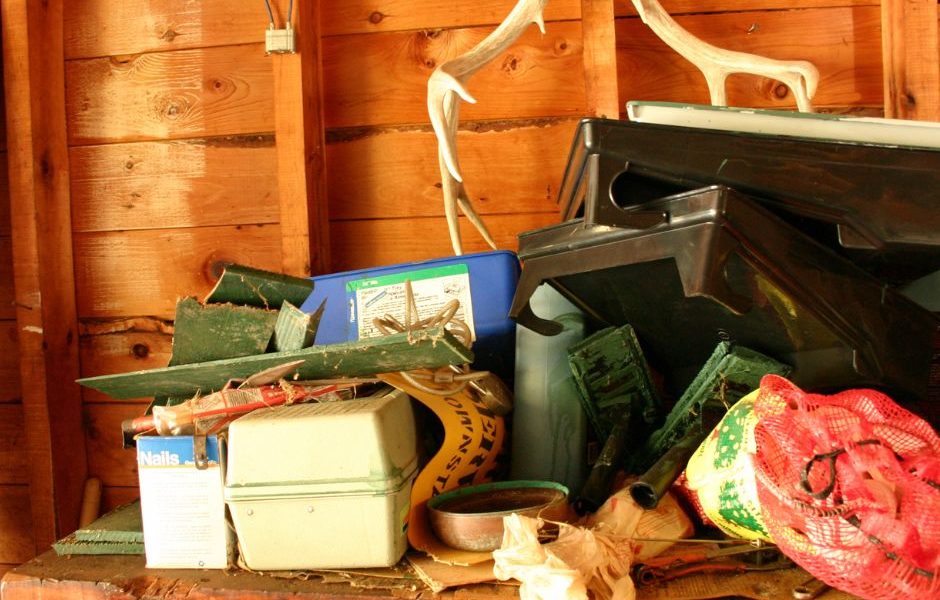 Navigating small alleys in New York City can be a challenge. Now, picture us driving our trucks through to get to your cozy little apartment on the 8th floor. That's not something you want to tackle on your own. You may be exhausted just thinking about carrying your junk down eight flights of stairs and forcing it into your compact car only to take a long and aggravating trip through New York traffic to the local dump. Just Rubbish has the solution! In this blog, you'll learn all about our professional haul away services. We can take away anything from office chairs and old computers to heavy hot tubs and bulky dressers!
Continue reading to discover all the possibilities of hiring Just Rubbish Removal for our expert haul away services.
Residential Junk Removal
Hiring a junk removal team is a massive advantage for New Yorkers. Who wants to maneuver a bulky truck through the backed-up and narrow streets of such a bustling city? Allow us to do it for you! For our experienced specialists, smoothly getting through the hectic New York traffic is as easy as it can be.
Not to mention, this city has only so many first-floor homes. More likely than not, you'd be dragging your large furniture down several flights of stairs or squeezing it into the tiny elevator. But it's no problem for the team at Just Rubbish! Our staff is trained and skilled in hauling junk away from even the highest apartments.
The biggest perk to hiring us is that you save tons of time and energy. Rather than taking your entire weekend to get rid of unwanted items, you deserve to spend it as you please! Like most New Yorkers, you work hard to keep up with the city's pace, and your days off are more than necessary to continue chasing your dreams.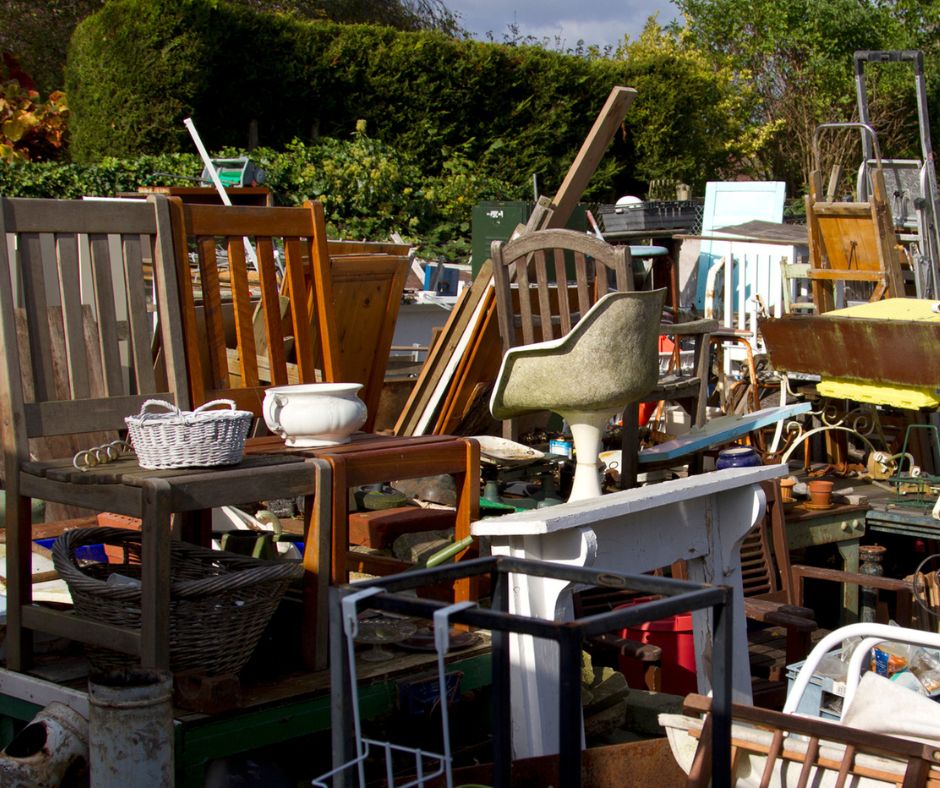 What We Take
So, what are you waiting for? If you have junk that needs to be disposed of, call Just Rubbish! We take it all, including the following common residential items you no longer need:
Outdated kitchen appliances
Worn-out mattresses
Hardly used dining room tables
Old entertainment centers
Home-office desks and chairs
Dusty bookshelves
Technology that needs updating
Out-of-style sofas
Residential Clean Out Services
We have several residential junk removal services that cover all your needs if you require something specific. If your attic is cluttered with old furniture and dusty boxes, check out our attic clean out service, where we do all the hard work for you from start to finish. Similarly, Just Rubbish will even visit your rented storage unit to clear it out. Other residential services that may be useful for you and your family include basement flood clean out, hoarder junk clean out, estate home junk removal, and downsizing junk removal.
Business Junk Removal
For many people in the Big Apple, more time is spent at their place of business than at their own home. New Yorkers are dedicated and driven workers! So, it only makes sense to call on your local junk removal team when your business needs haul away services.
There are infinite reasons your business would need help from a junk removal team. You may be looking forward to moving to a bigger, better office space. In that case, you likely have lots of office furniture and technology that doesn't quite fit the improved style and functionality of the new office.
Another common trend in recent years is employees transitioning to remote offices. If more than half of your valued team has made this change, you probably have lots of desks, chairs, and other office essentials taking up needed space.
What We Take
Just Rubbish Removal has you covered! Choose us for your haul away services to get rid of your business junk, like:
Chairs
Desks
Filing cabinets
Display cases
Old refrigerators
Conference tables
Executive desks
Cubicles
Reception desks
Office electronics
Bookshelves
Business Haul Away Services
Like our residential clients, we have unique services catered to your company's specific needs. For instance, there's a lot to remove when you complete an exciting construction project, and the construction company doesn't always stay to clean up. But Just Rubbish sure will! Just ask us about our expert construction debris removal. Furthermore, sometimes the removal job includes the business's entire property. That's no problem for us with our top-tier property clean out services.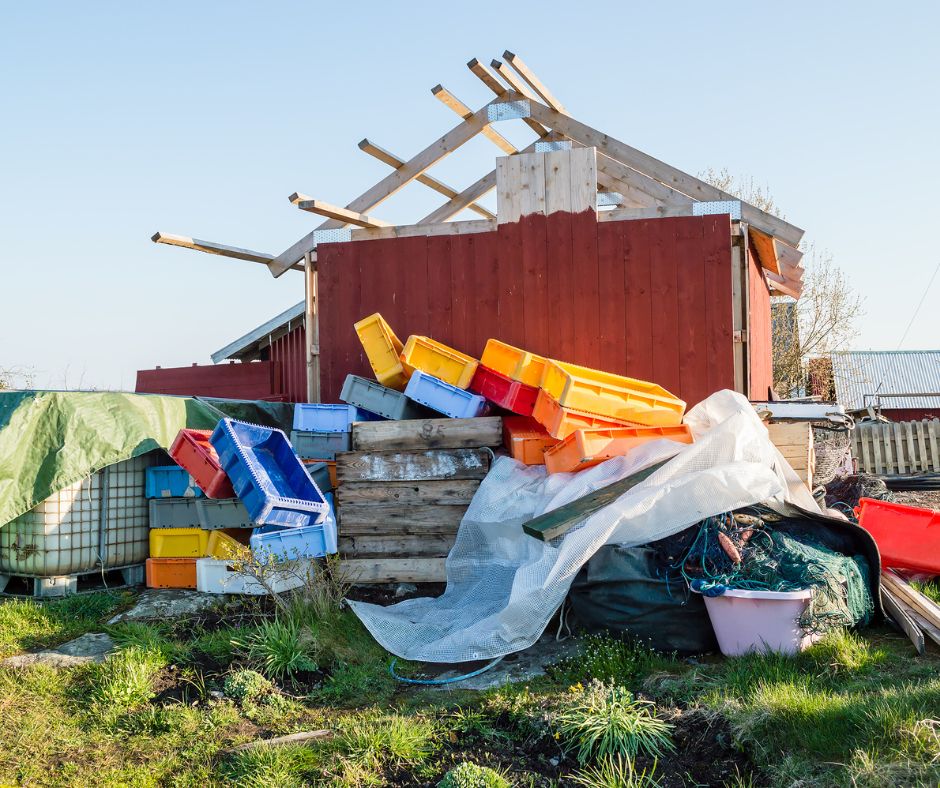 Total Junk Clean Outs
No haul away job is too big for the team at Just Rubbish Removal. Extensive and often-overwhelming projects are our specialty! Get familiar with the services we offer to see if any of them would be helpful for you, your business, or your family.
Hoarder Clean Out: Homes that have been taken over by a hoarding addiction are a special case for the Just Rubbish team. We know how hard it is for someone living with this condition to let their possessions go. But we also see the value in starting with a clean slate and getting your life back. Whether it's an entire home filled with junk or just a couple of rooms, we are honored to have the chance to help!
Garage Clean Out: If your garage is packed floor to ceiling with mangled boxes, outdoor tools, old furniture, and other accumulated junk, you're not alone! Almost every homeowner has dealt with a cluttered garage at one point or another. Use our haul away services to finally get your garage back in order. It's time to clear the old and make room for the new!
Demolition Clean Out: Remodeling your home can be thrilling! But it comes with a price. What in the world do you do with all the construction waste left behind? You call Just Rubbish Removal!
Basement Clean Out: Basements are a lot like garages. You start with the intention of using it as an organized and convenient storage space. And suddenly, you can hardly move around to get to the things you need! If you need a basement clean out, you know who to call.
Home Clean Out: Sometimes, you get the news that you have to suddenly move out as soon as possible. A house full of junk is daunting and can take weeks to clear for a small family or single person. That's precisely what we're here for.
Estate Clean Out: Like with hoarder clean outs, estate clean outs are often full of lots of emotion. Our team loves having the opportunity to help our clients get through such a difficult time. Leave it to use to get the job done, so you can focus on what's more important.
Recycling Services
Now you know what we take, but Just Rubbish also has a couple of options for where we take your no-longer useful items. Much of the junk you would typically toss in the trash can or transport to the dump can actually be recycled. It may surprise you, but all kinds of things can be saved from landfills and recycled to be used in other ways, like:
Metal furniture
Refrigerators
AC units
Bicycles
Some computer technology
Dryers and washers
Dishwashers
Ovens
To make your life even easier, we will do the dismantling for you! So, don't fret about breaking down these bulky recyclable items. We know just how to break them down quickly, correctly, and without risking anyone's safety. Just Rubbish's haul away services cover all the steps—Dismantling, loading the truck, transporting to the nearest recycling plant, and even cleaning up any mess made along the way.
Donation Services for Haul Away
Do your unwanted items still have value? Maybe you need to get rid of a dining table handed down from your great great grandmother. Or perhaps your couch is good-as-new but didn't fit in your home the way you thought it would. These are perfect examples of the "junk" suited for a donation rather than hauling away to the dump.
Donating is a great way to give your things a chance at a new life and keep unnecessary items out of overflowing landfills. After all, one man's junk is another man's treasure. We will even take it to your chosen place, as long as it is in our service area. So, if there's a particular charity or second-hand store you have in mind, let us know, and we will do our best to honor your wishes!
Choose Just Rubbish Removal for Top-Notch Haul Away Services!
Do you need to get rid of the outdated cubicles at your business? Just Rubbish has the solution. Or is it time to update that old malfunctioning refrigerator of yours? How about the moldy hot tub your family has grown tired of? Our team handles all haul away services, big or small!
Reach out to the friendly staff at Just Rubbish Removal in Brooklyn, New York, and get rid of the junk taking up space in your home or business!