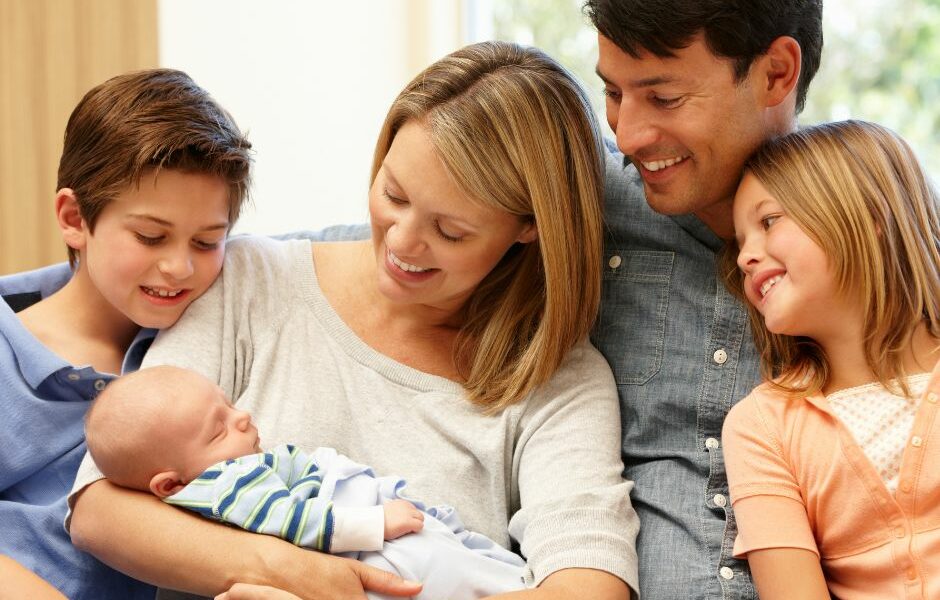 So, we've heard you have a baby on the way! What an exciting time. If this is your first child, you'll quickly learn that having a new baby to care for is a thrilling roller coaster of ups and downs. If this isn't your first rodeo, you know the chaos comes with the territory.
That's why you must get everything in place before you welcome your newborn into the home. One of the major tasks will be to make plenty of room for ten more tiny toes!
In this blog, Just Rubbish Removal walks you through the process of ensuring there is plenty of clutter-free space for your little one. Continue reading to find out how you can best prepare while your baby is on the way.
Getting Everything Done Before Your New Baby Arrives
All the doctor appointments and baby showers can be overwhelming on their own. So, when considering what you need to do at home to make room for a new baby, it's best to take strategic steps. This will help you to accomplish all your goals in the most stress-free way possible.
Use the following tips as a guideline to get started making space for the baby:
1 | Assess: Determine all projects that need to be done before the baby is here, like decluttering, making up the nursery, babyproofing your home, and getting all your little one's belongings neatly organized.
2 | Make a Plan: Take your time making a detailed and scheduled plan to ensure everything will get done in time. You don't need any added stress for you or the baby. So, create attainable goals with built-in breaks and time to relax.
3 | Be Flexible: Waiting for your baby to arrive will likely be a busy time. Expect plans to be altered and adjusted. And remember to be flexible and patient with yourself on getting it all completed.
4 | Prioritize Your Health: Whether you are the expecting mother or father, your health is important. Soon you'll be dedicating a lot of time and energy to your new little one. Ask for help from neighbors, friends, and family. Or better yet, hire professional companies to take some stress off you and the baby.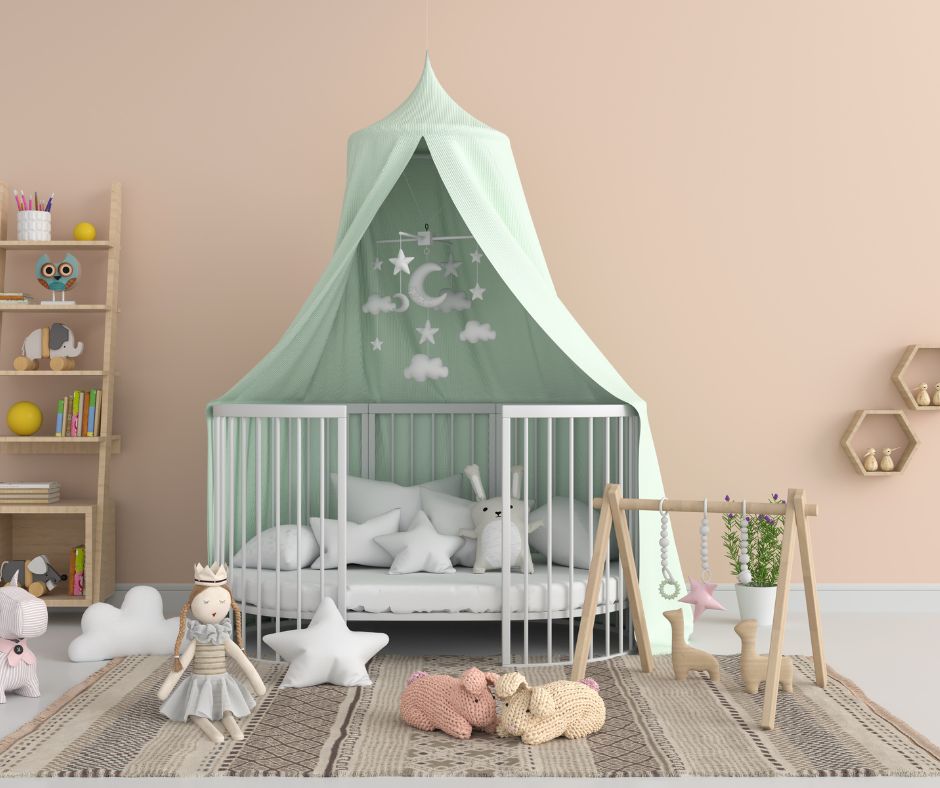 Decluttering and Making Room for New Baby
You'll likely discover there is much to be done at home to create the safest, healthiest, and most comfortable environment for the new baby. This often starts with getting rid of the clutter and making more space for your little one to grow.
Below are some tips and tricks for making room for your newest family member.
Turning the Spare Room into the New Nursery
If you have already decided on the nursery's design, theme, color scheme, and layout but haven't even begun to clear out the spare room, you're not alone. Dreaming up what the baby nursery will look like can be fun. However, removing the clutter and mess beforehand is not always as exciting.
Turning the spare room into a sweet and bright nursery is an excellent idea. Perhaps you are currently using it for storage. It's common for spare rooms to take on the task of holding overflowing possessions. Unfortunately, they are often messy and disorganized because you keep the door shut.
It's time to sort through the many dusty belongings you've hidden away all this time. It's a heft task for expecting parents to complete on their own. First, take inventory and decide what should stay and what needs to go. Then, consider reaching out to your local junk removal company to haul away all your unwanted furniture, piles of old papers, outdated technology, and more.
When you choose a team like Just Rubbish, you can be confident that the job will be done quickly and effectively. We prioritize communicating with our clients about what they need disposing of, recycled, or donated to local charities.
Plus, we work hard to ensure you never have to lift a finger. That's a valuable thing when you have your and your baby's health to prioritize.
Ensure the Rest of the Home is Safe
Before you dive into baby proofing the rest of your home, you may have some repairs, renovations, and more decluttering. It's always best to start with removing the junk or no longer useful furniture from your home prior to repairs and other projects.
Just Rubbish Removal would love to help! Schedule an appointment for your unwanted items to be transported away in no time at all. Or book a convenient curbside pickup service to make this busy time a little more manageable.
Making Repairs in the Yard
The time when your little one gets to enjoy the great outdoors will come sooner than you know it. You want your baby to be safe from dangerous situations out in the yard. If your yard is full of messes and hazardous yard debris, get rid of the junk with your local junk removal team.
That way, as soon as your baby is ready to crawl around in the yard, you will rest easy knowing they are protected.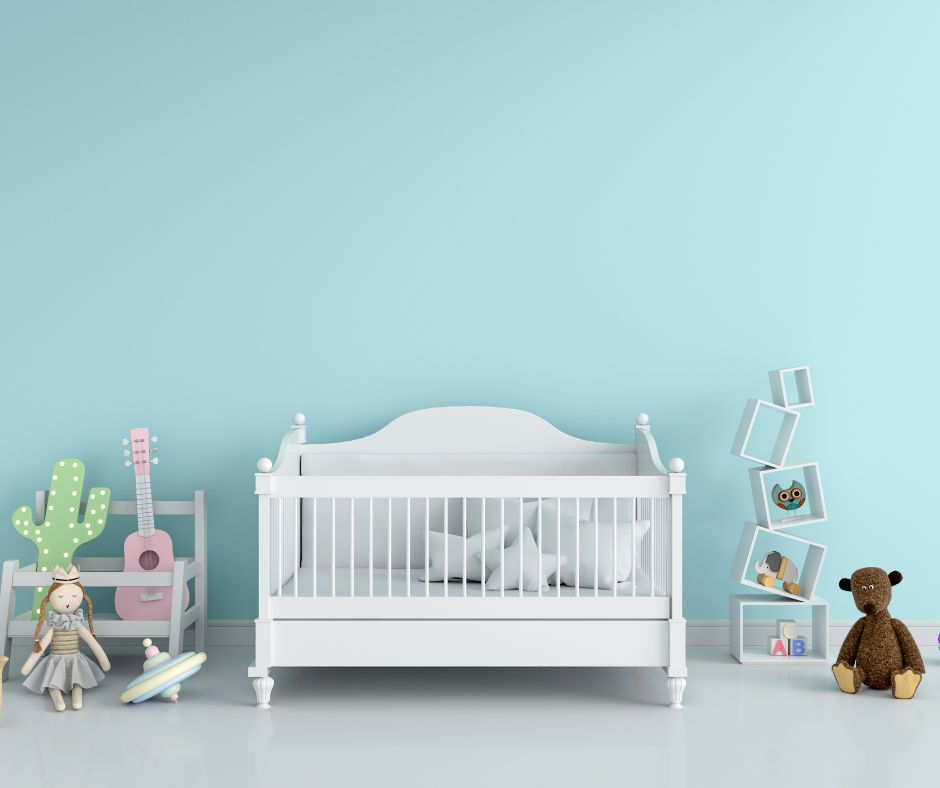 Limited Space Solutions for the New Baby
Perhaps you're planning on welcoming your new baby to your small home or apartment with limited space. It can be challenging to figure out how to make room for your baby when there is only so much space to work with.
Not to worry! We have provided you with expert tips on making the most of every nook and cranny at home.
Turn a Closet into a New Baby Mini Nursery
This fascinating idea may sound off-putting at first. Keeping your baby in the closet probably isn't exactly what you had imagined for your precious little one. However, you'll be surprised at how comfortable and ideal a closet can be for a mini nursery.
For the first year of your infant's life, you won't need overwhelming space to give them what they need. Clear a closet, give it a fresh coat of paint, and you're on your way to a lovely spot for your new baby. Here are some more tips on how to turn that spare closet into a mini baby nursery:
Install dimmable lighting to adjust according to your need.
Hang the typical wall art and photos you would in the average nursery.
Remove the doors to create an open space for your little one.
Create sturdy shelving for your baby's belongings.
Consider multipurpose or rolling furniture.
Make Room in the Master Bedroom
Another option is to make room in the master bedroom. You may need to eliminate unnecessary furniture, like a large vanity or seating area. That way, there is plenty of space for a crib and other baby gear. Consider hiring a junk removal company to take the items off your hands and transport them to a donation center.
Furthermore, you may think a small nursery corner in the master bedroom can be an eye-sore. Making the crib and baby supplies seamlessly blend into your more sophisticated bedroom design is very easy. There are so many options when it comes to baby furniture colors, materials, and styles. You should have no trouble incorporating your little baby corner into the rest of your current look.
Vertical Storage
Using wall space in a home with little spare room is an excellent hack. Mount shelving and pegboards to the walls in an extra closet or small nursery room. Here, you can store all kinds of baby necessities, like clothes, toys, wipes, diapers, blankets, and more!
Congratulations, From the Team at Just Rubbish!
When you're expecting your family to grow, there's so much to do in such little time. That's what Just Rubbish Removal is here for! We'd love to do our part in ensuring the health and safety of you and the baby while reducing some of your worries and stress when it comes to making more room.
Our experienced and skilled team will have the junk out of your home in no time! Here are some of the services we offer that expecting parents may benefit from:
Furniture Removal
Bulk Trash Removal
Curbside Pick Up
Apartment Cleanout
Total Junk Cleanout
And More!
Give Just Rubbish a call as soon as you're ready to let go of the clutter taking up valuable space in your home.