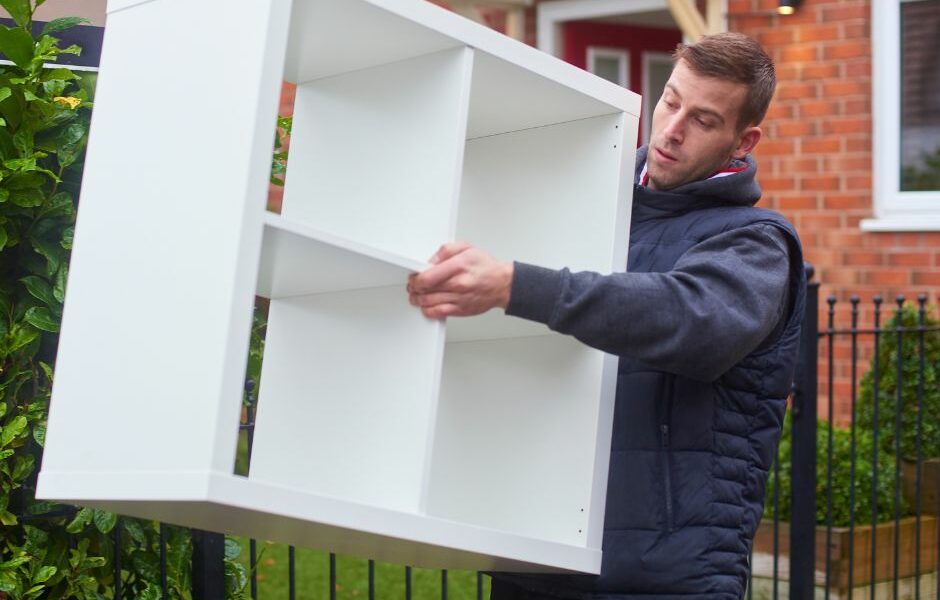 You're not alone if you find yourself wondering when you'll have time to declutter your home. Old furniture likes to find a nice spot in your home and stay put. It can make a space feel cramped in no time. Thankfully, there is a no-hassle professional furniture removal company to make your life easier.
Have old office papers and folders sitting in filing cabinets or a dusty refrigerator in the garage that you can't seem to get rid of? Just Rubbish Removal is here to handle the job, whether it is just a single nightstand or a house full of furniture. We provide efficient, customer service-based furniture and junk removal that will leave you 100% satisfied. We do all the heavy lifting so that you can sit back, relax, and think about what to do with your new space.
Keep reading to see how much you could benefit from a Just Rubbish furniture removal and get rid of your unwanted clutter today!
What Items Do We Take?
Our experts train to remove just about anything from your home. Whether it's a heavy couch up a flight of stairs or a hefty safe tucked away in your back closet, we know how to execute any job safely and expertly.
Thinking about where to start when removing all the old furniture in your home can be daunting. Thankfully, we take almost all furnishings. Our team is customer-oriented and focused on you having the best experience possible. We will help walk you through any on-the-spot decisions. Whether you want to keep it, sort it, or have us get rid of it, we are here to help.
Here are some typical items that we take on a furniture removal:
Sectional Couches, Pull-Out Couches, Love Seats
Metal or Wood Bed Frames, Bunkbeds, Baby Cribs
Big or Small Mattresses, Box Frames
Kitchen Tables, Dining Room Chairs
Entertainment Centers, TV Stands
Chest of Drawers, Wardrobes
Nightstands
Patio Furniture
Workout Equipment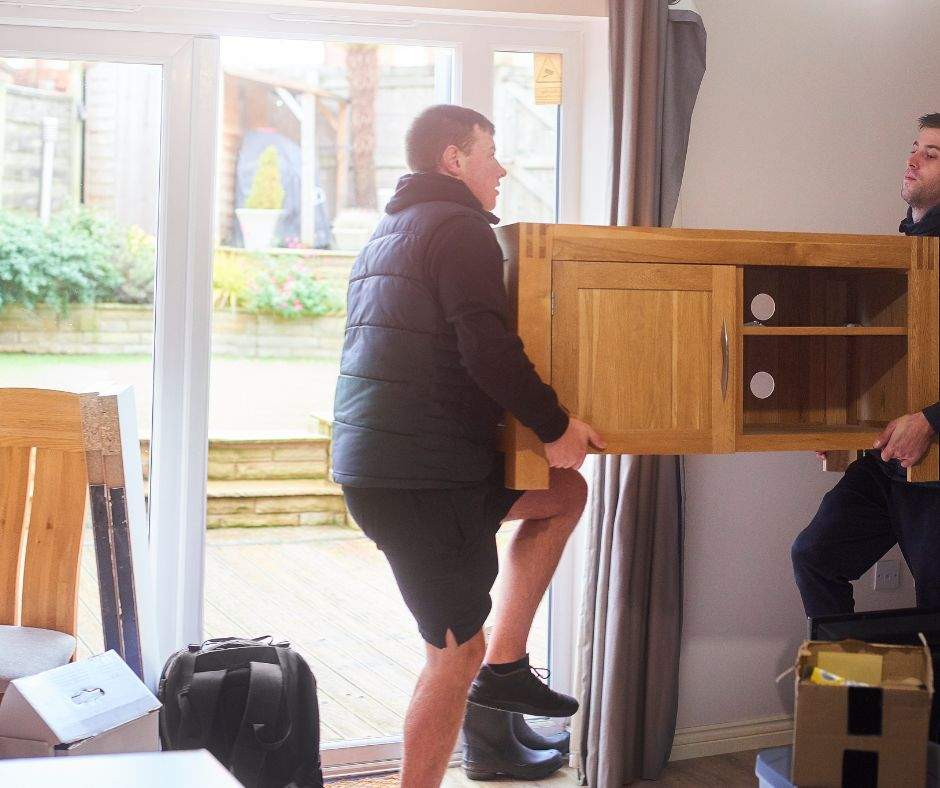 Our Process
The beautiful thing about hiring our junk removal specialists, we do all the hard work for you. Whether mounted on the wall, in your upstairs den, or it is just downright heavy, we will take care of it.
Just Rubbish Removal will come prepared to haul away as much as possible. We start with giving you a free over-the-phone or in-person estimate and then punctually begin your furniture removal. By skillfully loading the truck according to donations and recyclables, we ensure that you get the most out of your removal service while providing the items with safe travel for donation drop-off. Breaking down anything will also save space and make it easier to drop off at charity centers.
Once it's all done, our team will sweep and clean the area under your old furniture to ensure you don't have to lift a finger. If you need help moving something around to adjust for the items we haul away, don't hesitate to ask!
Furniture Donations and Recycling
Our primary mission is to reduce trash being brought to landfills and recycle or donate as much as possible. We work closely with several different donation centers that love Just Rubbish. By making sure our truck gets packed in the best possible manner, the furniture we haul away arrives in the same condition we picked it up. Once we arrive on-site for your furniture removal, we will assess what items can be donated and what can be recycled.
Wood furniture isn't always recyclable due to the chemically treated wood used to make it. Construction debris, yard waste, and unwanted random clutter usually make the best recycling items. Particleboard and chipboard are more specific items we strive to donate to charity.
Have a pile of leaves and debris sitting in your yard space? See an old dresser you think someone might like? Call your eco-friendly furniture removal service today at Just Rubbish, where we take pride in helping our environment.
Tips for Prepping for Your Furniture Removal
In a pinch for time or want the quickest furniture removal possible? If you want to stay busy, here are some tips and tricks to set your mind at ease while waiting for the experts to start their furniture removal.
1 | Clear all Pathways-Clearing the main pathway is a considerable step you can take to ensure our team performs in a quick and timely manner. Clearing the primary entryway of small furniture items that are staying or delicate wall pieces can put your mind at ease and make your job easier. However, if there is anything you don't feel comfortable moving, let us handle it! Having no obstacles enables us to focus on removing your furniture without worry.
2 | Break-Down Furniture– This is something our experts are trained to do and are incredibly adept at dismantling various furniture like bed frames, or entertainment stands safely. Breaking down any furnishings with a streamlined path that is easy to navigate makes for the best removal possible.
3 | Relocate Any Small Items to the Garage or Driveway– Moving items to your garage or driveway decreases the time our team will be in your home. Our team is well-equipped to care for heavier furniture pieces, so you don't have to. If there is something like a bulky couch or items upstairs, don't worry about getting it. We've got you covered.
Our team does all of this and more on typical furniture removals. You can rest easy and relax by calling the experts today.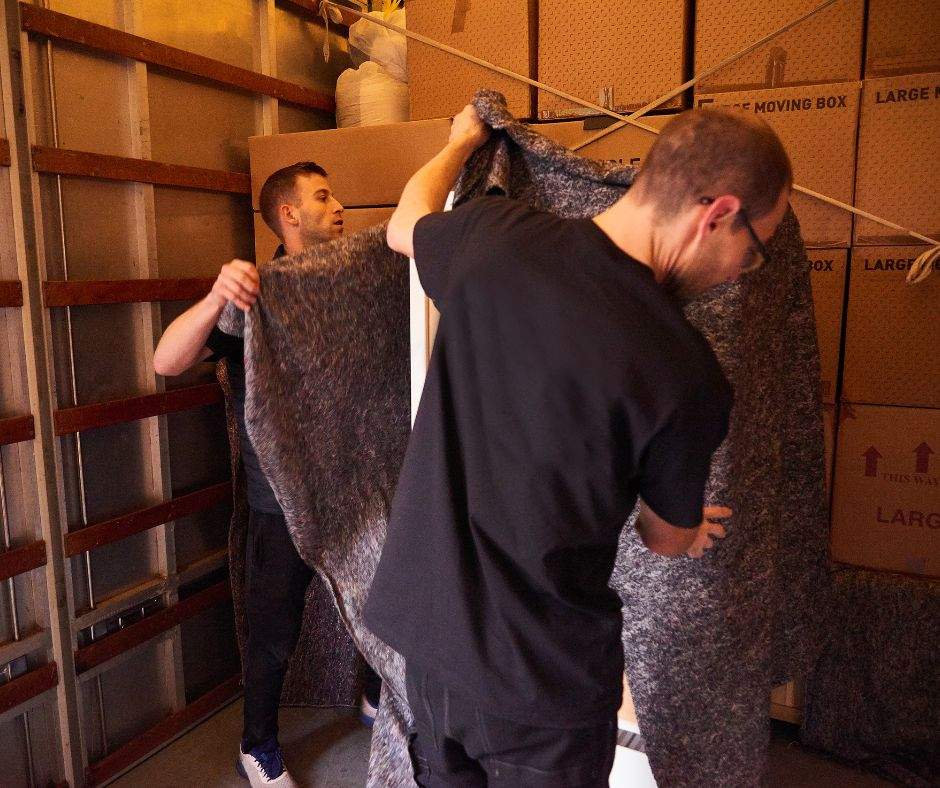 Furniture Removal Alternatives
We completely understand wanting to do things on your own. If you find yourself cleaning up your house and decide to get rid of some old furniture, here are some helpful hints to make the process easier:
Depending on where you live, you can contact your city and see if they offer junk or donation pick-ups. Availability can vary on your location, and they are not always equipped to deal with more severe removals.
Try selling old furniture or giving it away to a friend for free.
Haul it to your local donation center or landfill. Furniture removal can be tricky if you don't have a truck equipped for more significant furniture pieces like ours.
If you decide to avoid the hassle of trying to do it yourself, let our professional removal service handle it with ease.
Here For Your Convenience
At Just Rubbish Removal, your safety and satisfaction are our priority. Being a family-owned business dedicates us to help the people of New York City.
We are licensed and insured with affordable rates and professional staff to help with your removal needs. Our customers range from homeowners to property managers, so we are well-versed in many aspects of being a junk removal company.
Here are some different solutions we provide to our clients:
Wondering more about what the process looks like? Have questions about some specific items? Give our specialists a call today so they can help you get started on your furniture removal service!