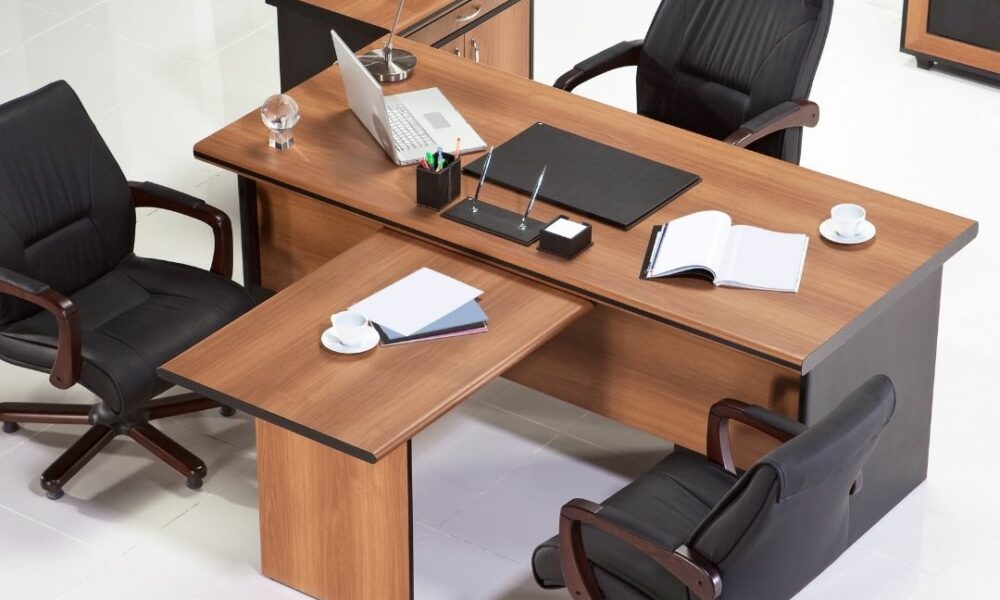 If you're planning a big office cleanout, you've come to the right place.
Whether you're moving to a shiny new office space or simply need a refresh, the professionals at Just Rubbish Removal have your back.
Handling an office cleanout all on your own can be overwhelming, no matter how confident you feel about it. It's a challenging and exhausting project for anyone, especially when you are left with a massive pile of office chairs, empty cubicles, computers, and more.
But that's what we are here for. Leave it to us!
In this blog, Just Rubbish will walk you through everything you need to know for your office cleanout.
Read on to find out what needs to happen to get the project rolling. And, most importantly, discover what our experts can do to help.
Getting Started with Your Office Cleanout
Perhaps you are staring into your cluttered and out-of-date office space right now. You may be eager to dive in, but there are some things you may want to consider first.
In the section below, we discuss what you need to do to get started on your office cleanout. Not every step will be necessary, depending on the intensity of your office cleanout. So, adjust the following four steps to your needs:
1 | Set a Date
Office cleanouts are always an extensive project. So, set aside plenty of time to get it all done correctly. Consider doing your office cleanout on a day that will not interrupt your business. Otherwise, you may need to let your clients or customers know ahead of time.
2 | Gather Your Team
You want some help for a cleanout of this magnitude. First, get the word out to your employees. It is likely they'll want to assist in the office cleanout. After all, they do work there.
However, if you'd rather not bother your staff with such a big task, you can always reach out to your friends and family.
3 | Assess Furniture and Equipment
When the big day rolls around, start by assessing all the furniture and equipment. Suppose you are cleaning out to refresh or relocate, rather than starting new or closing the offices altogether. In this case, you'll want to check all objects thoroughly. This way, you know what you can hold on to and what needs to go.
Remember that cleanouts of any kind can get pretty messy in this stage. However, there's no need to stress about it. Soon you'll be on your way to a clean and fresh start.
Remove and Organize
First, empty all furniture and storage places. Remove everything from the desks, cabinets, display cases, and other locations.
Next, organize all items by category. For example, you may have one pile for office supplies like pens, pencils, and staplers and another for important papers and documents. You may also have piles for bigger office equipment like laptops and keyboards.
Keep or Toss
Assess everything and determine if you'll keep or toss it. For the items you choose to keep, decide whether you will reuse them in your next location or renewed office space. Or perhaps you'll want to donate the items to someone you know who is in need. Otherwise, Just Rubbish will take care of the donating for you.
You may want to throw away other items due to damage or lack of use. And we've got those covered, too.
4 | Schedule a Junk Removal Appointment for your Office Cleanout
Finally, you'll want to be sure you've scheduled a junk removal appointment with us. It may help to do this ahead of time. Scheduling the service for the day of the project can save you time and yet another trip out to the office. However, any time works for us.
You can give us a call or click here for an estimate.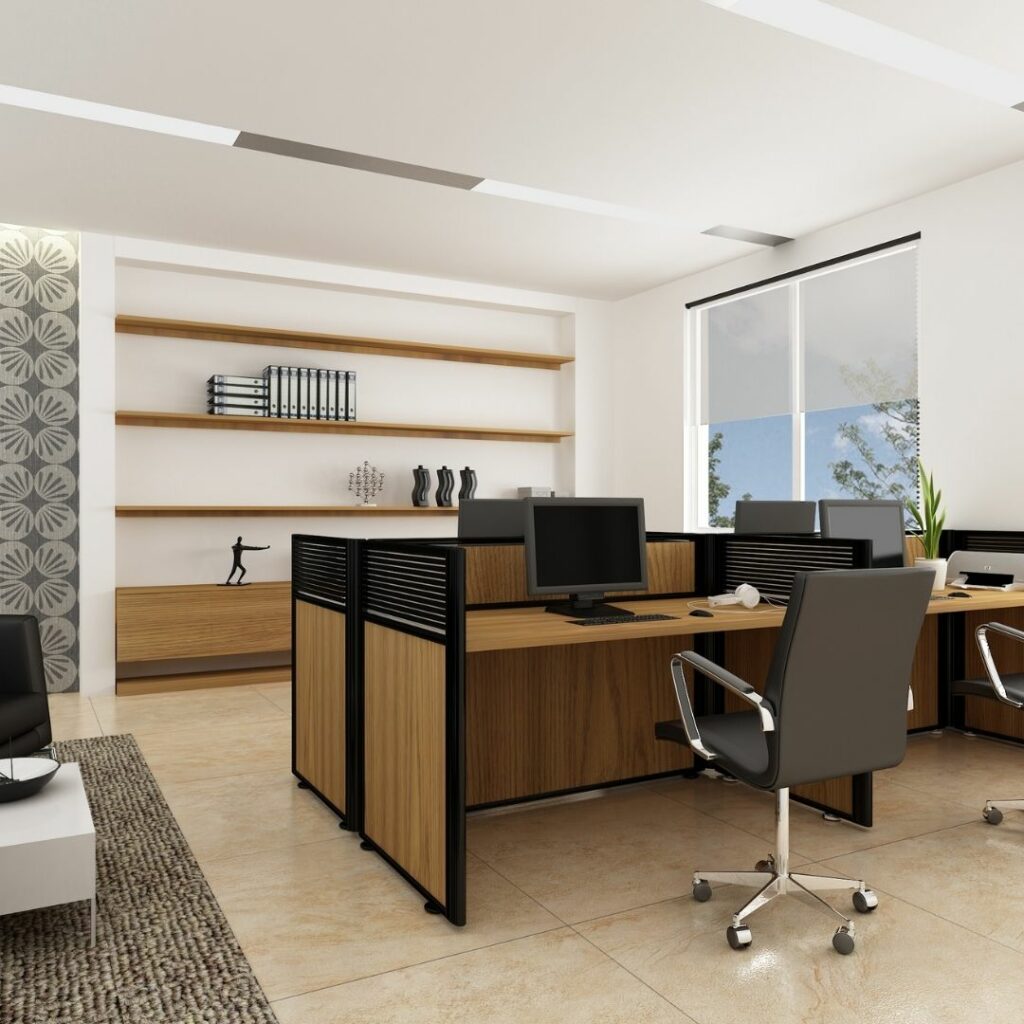 Choosing Just Rubbish for Your Office Cleanout
By choosing Just Rubbish Removal for your office cleanout, you can be confident you are in the right hands. Massive cleanouts and removal of big bulky items are our specialties!
Why Just Rubbish?
We take pride in helping you create an office space that truly represents your business and the professionalism it offers. Plus, our trucks have more than double the storage space of our competitors. This makes it possible for us to clear an entire floor in just one trip.
Not to mention, we have the friendliest and most professional team in the area. Our staff prioritizes the client's needs and won't call the job done until you are completely satisfied.
What We Do
Just Rubbish Removal does it all. From breaking down cubicles to cleaning up afterward, you'll hardly need to lift a finger once we arrive on the scene.
We take care of the following items and more:
Cubicles
Old fixtures
Bathroom equipment
Conference tables
Desks of any size
Used office chairs
Display cases
Shelving
Office machines and technology
The list goes on and on.
Plus, Just Rubbish Recycles and Donates, too!
That's right. We keep as much waste out of the landfills as possible. So, if you have furniture, technology, or any other office items that can be recycled or donated, we are more than happy to do so. We provide recycling for objects like computers, printers, copy machines, monitors, and more.
Cleaning Up the Mess
The best part is, we always clean up the mess. With a high-powered vacuum, our team completely eliminates any office clean out debris. Furthermore, we will clean and scrub until your office space is ready for redesigning or selling.
Trust Just Rubbish Removal with Your Next Office Cleanout
Ready to get started on your much-needed office cleanout?
Begin by setting a date and gathering a team of helping hands. And once you have the ball rolling, don't forget to contact Just Rubbish Removal before the massive piles of computers, keyboards, and cubicles take over your space. Our team will arrive ready to work hard and finish up the job for you.
What's more, is we prioritize keeping as many things out of our landfills as possible. You can trust us to drop your used office objects off at local charities and recycling centers.
Count on the friendly and professional service Just Rubbish Removal provides in New York and the surrounding area. We are the top junk removal company for a reason.
Contact Just Rubbish Removal now for Your Free Estimate and get that office cleaned out and ready for a fresh start!