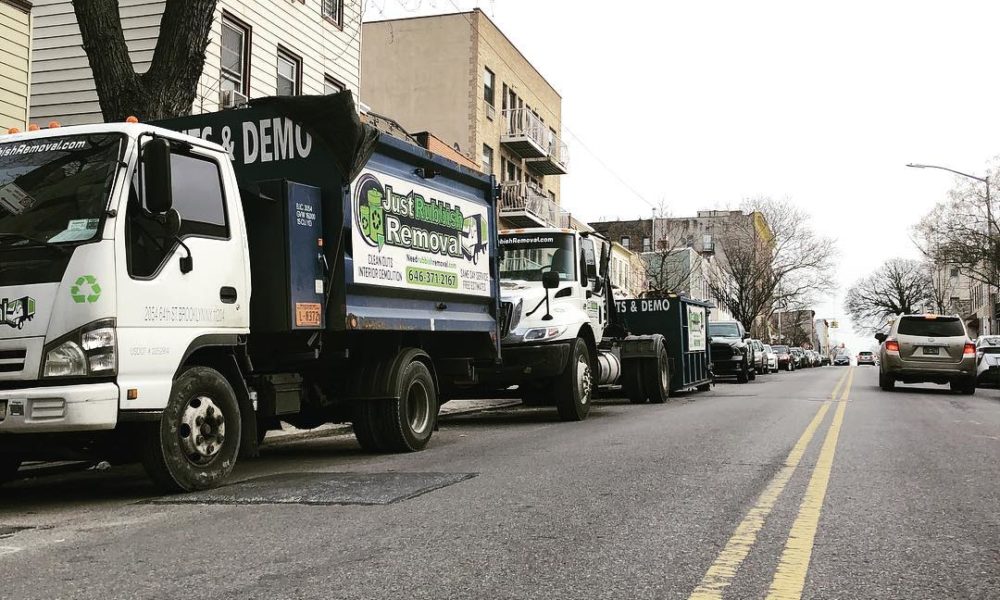 Time to Remove that Old Deck and Fence
Both the deck and fence in your backyard spend all day long baking in the sun. Not to mention rain and other outdoor elements, like pesky insects. All the wear and tear eventually lead to the need to remove the deck and fence.
More likely than not, you've been looking to remove these structures for some time. However, such an extensive and laboring process can be intimidating to many homeowners. But that doesn't mean removing the deck and fence is impossible.
Your worries and doubts melt away with a professional company like Just Rubbish Removal. Allow the experts to handle the job so that you can focus on what really matters.
In this blog, Just Rubbish walks you through the considerations you may encounter when removing your old deck and fence.
Continue reading to know when it's time to remove these structures and what to expect when working with the pros.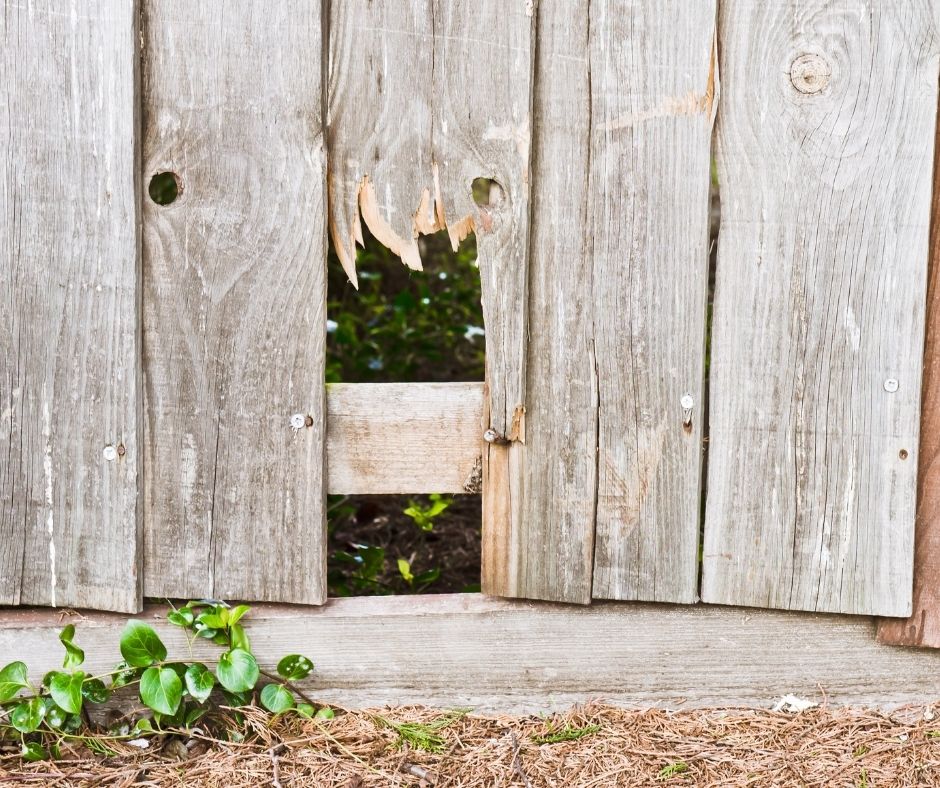 How Do You Know it's Time to Remove Your Old Deck and Fence?
There are many reasons you may consider removing your old deck and fence. But how do you know for sure that it is time to trash the old for the new?
The following are some of the most common reasons to demolish a deck or an old fence:
Improve your property's appearance with fresh materials and wood.
Create new designs that provide accessibility or added safety.
Replace the deck or fence with something new, like a pool or hedge.
Repairs
If only a small portion of your deck and fence are worn, you may want to look into repairing the structures rather than removing them all together. For example, if the sunniest part of your property has dried out the wood of your fencing only on one side of the property, perhaps you should repair the section and wait on replacing all the fencing surrounding your home.
Replace or Trash
There are tell-tale signs that will help you decide whether your deck and fence need total removal and replacement. If you observe any of the following characteristics of your fencing or deck, it may be time to remove it entirely:
Holes throughout the wooden deck and fence
Wood is splintering
Metals are rusting and becoming brittle, like the screws in a deck or a chain link fence
Fence or deck is sagging or leaning
Insect damage
Cracked vinyl fencing
How to Remove Your Old Deck and Fence
Removing an old deck and fence can be quite a rigorous task for someone to complete independently. A successful deck or fence removal will require proper planning, including hiring a trusted company for the job.
The experts will have the correct tools and knowledge to remove the deck and fence safely and promptly. Plus, eliminating worn and damaged fencing or a backyard deck can expose you to safety hazards or potentially further damage your home or property if not done correctly and carefully.
What Does it Cost?
The average cost for removing a deck ranges from $600 to $1,000. This all depends on several factors:
The size of the deck
The complexity of the deck
Where you live
The removal company you choose
The amount of usable material
On the other hand, the typical cost to remove your fence is between $600 and $800 but can certainly exceed $1,000. The following are some of the factors that will impact the price of your fence removal:
The fence's length and height
The location of the fence
The fence's material
The company you choose
Whether the fence is mounted in cement or not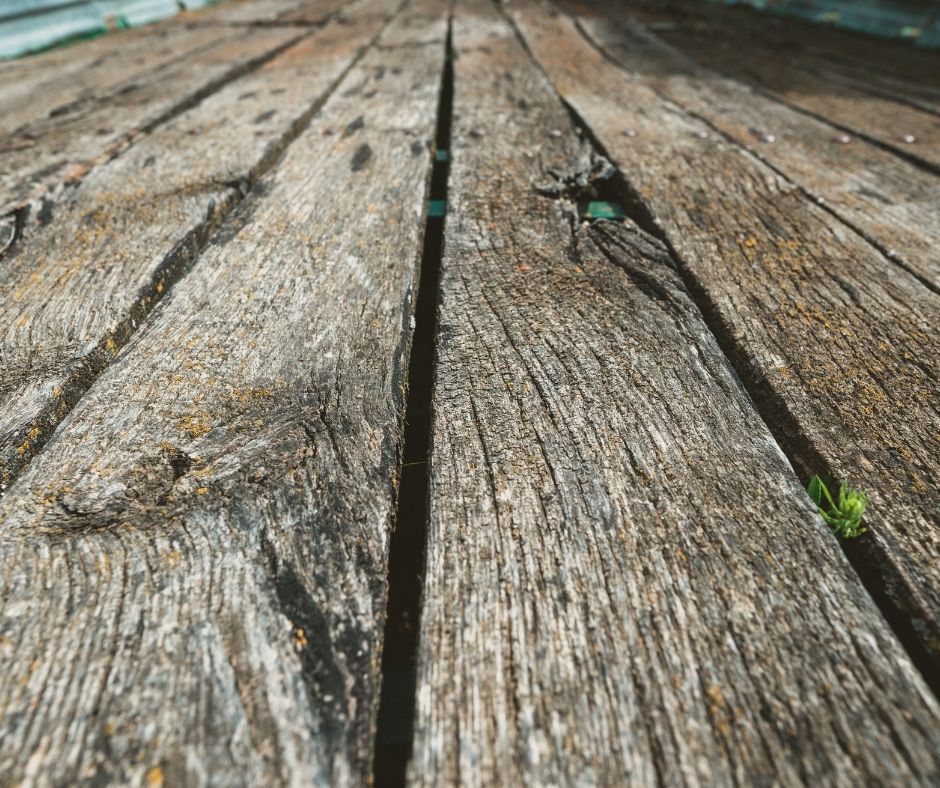 Hiring Professionals for the Job
Perhaps you've been staring at the rotting deck and fence in your yard for some time, wondering when you'll have the time and energy to dive into the project. Removing these structures can be daunting, to say the least. But, with help from the experts, you'll quickly realize that you could have taken care of these structures years ago. Hiring the right company is certainly worth your time and money. With little effort on your part, the deck and fence are finally removed, and your property is ready for the new.
Splitting the Job
For those who don't mind getting their hands a little dirty, consider getting the job started yourself. Removing some of the bulkier structures of the deck, like the hand railing, deck boards, and stairs, can save you some time and money when working with the pros. However, be sure you are equipped with the tools and experience to do so. A job of this magnitude can potentially lead to safety risks, so proceed with caution.
Why Choose Just Rubbish Removal?
Have your entire deck and fence removed by the experienced experts at Just Rubbish Removal. We are NYC's top junk removal service, prioritizing the customer's needs and disposing of our city's waste in the most responsible ways.
Years of Experience:
Since 2008, Just Rubbish has provided waste removal services to New York City and the entire metro area. From scheduled curbside pick-up to hoarder home cleanouts, we have seen it all. Years of experience have led to priceless knowledge that allows our professionals to get the job done quickly and effectively.
Responsible Disposal:
Our company works hard to reduce, reuse, and recycle to keep waste from cluttering landfills and work towards a cleaner planet. When you choose Just Rubbish, you can trust that your junk will be disposed of in the greenest way possible. We sort through waste and determine what can be recycled and donated. If you're looking to do your part in caring for our precious planet, Just Rubbish Removal is your company.
We Handle the Dirty Work:
Our team arrives on-site ready to handle the breakdown of the more extensive junk removal jobs. There's no need to exhaust yourself with piecing apart bulky waste with Just Rubbish. That's what we're here for. Our team will tear down or disassemble any waste item and dispose of it, too.
Fully Trained and Licensed Staff:
We pride ourselves on the level of professionalism we offer due to our thoroughly trained and licensed team. We guarantee fast and effective services, as well as same-day bookings at no extra cost.
Free Estimates:
With Just Rubbish, you will receive the most accurate quote possible with no additional fee. You can get started by filling out our form here, or we can provide you with the most realistic quote on-site.
Curbside Pick Up to Get Rid of Your Deck and Fence with Just Rubbish
What's more, we offer curbside pick-up upon request. We have been providing junk pick-up to the NYC area for years. Just Rubbish offers curbside pick-up every day of the week and to every inch of the NYC Metro Area.
So, if you happen to complete the task of removing your old deck and fence on your own, leave it to us to pick it up and dispose of the worn material properly.
Ready for Our Assistance with Removing Your Deck and Fence?
It's time to get rid of the deck and fence that are falling apart in your backyard.
And whether you need help with the complete removal or simply need pick-up services, Just Rubbish is the company you can count on.
Call Just Rubbish Removal today or fill out our online form to get started.
We look forward to helping you with your waste removal needs.