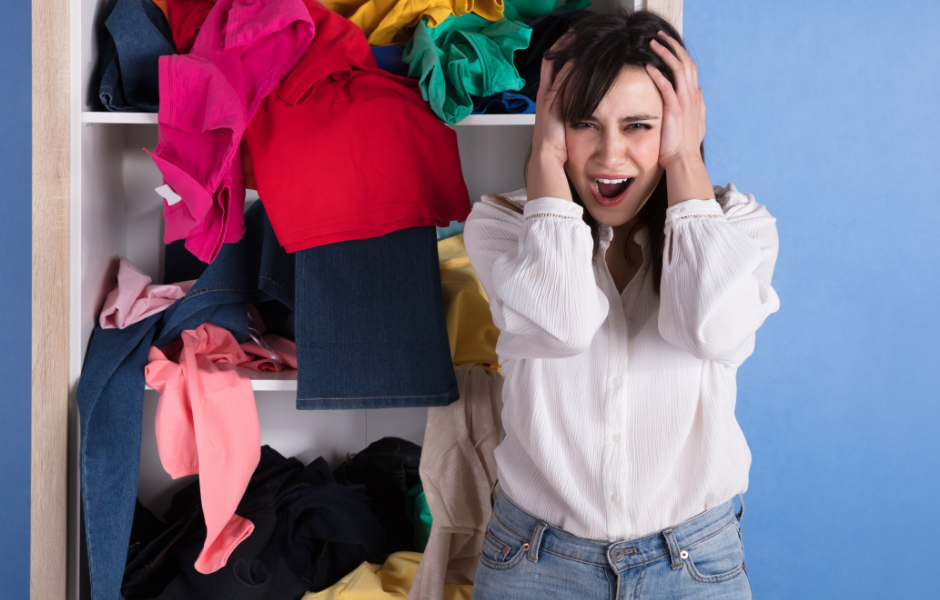 How often do you find yourself shoving your excess items into the tiny space left in your storage closet? Are the corners of your home crammed with piles of hardly used objects? If so, you may need some new storage solutions.
While small homes or apartments can be cozy and practical, storage will always be an issue.
In fact, you don't even need to live in a small home or apartment to face this common issue.
Perhaps your house appears neat and organized at first glance until you open the door to that one tiny room- the chaotic storage closet.
Not to worry. In this blog, we walk you through clever ways to store your belongings in that tiny space of yours. Whether your entire home or a single room is a cluttered mess, Just Rubbish Removal has small space storage solutions for you.
Read on to discover the storage solutions that will save you time and hassle when tackling your storage problem.
Vertical Storage Solutions
You are running out of floor space in your tiny home or apartment, but have you thought about all the free space above ground level?
Looking into vertical storage solutions may be exactly what your home needs to feel organized and spacious, again finally.
Smart Shelving
When it comes to shelving in your home, the options are almost endless. For every empty wall, corner, and crevasse, there is a shelving system that fits just right. For this reason, shelving is one of the best and most efficient storage solutions for limited spaces.
The following are just a few of the many shelving options you have for your small home or apartment:
Floating shelves
Built-in shelves
Hanging shelves
Corner shelves
Free-standing shelves, like bookshelves or ladder shelves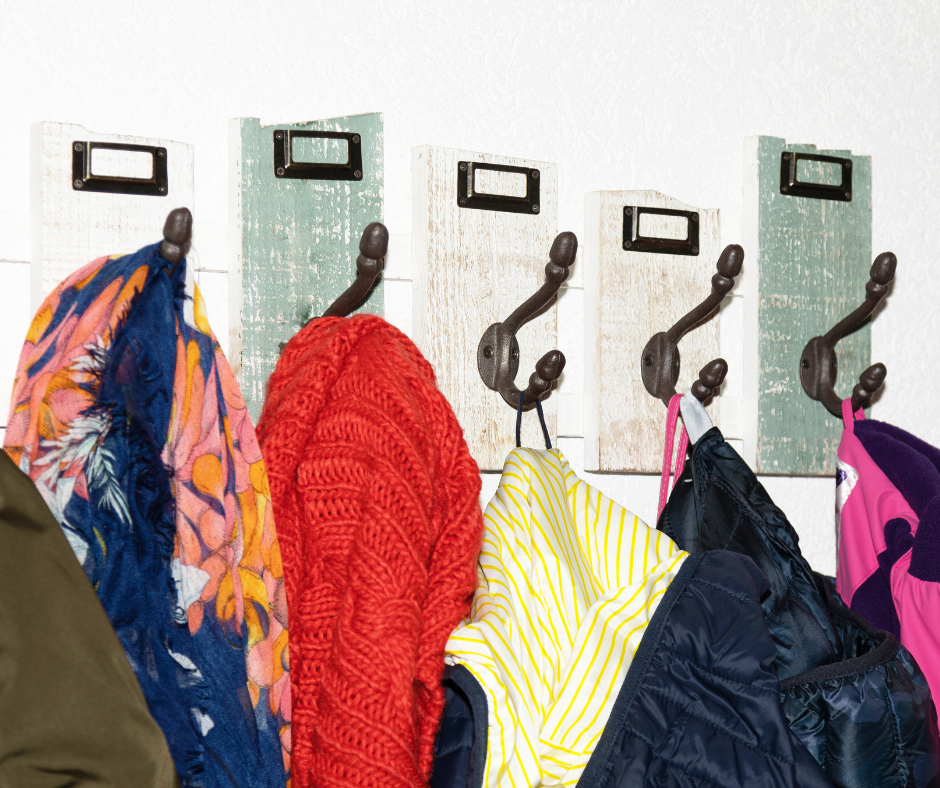 Hooked on Wall Hooks
Most homeowners will overlook the wonder of wall hooks. When, in fact, using wall hooks to store particular objects, such as your dog's leash or the pots and pans in your kitchen, is an ideal method for many homes.
What's even better is that wall hooks come in all kinds of sizes and designs. There are hooks to match the mood and create accessible storage for any room in your house or apartment.
For instance, small bathrooms can be a massive headache. With all the beauty products, medicines, soaps, and lotions taking up limited counter and cabinet space, wall hooks truly save the day.
Or take your cluttered clothes closet, for instance. If your bags and purses pile on top of one another, neatly hang them on wall hooks. This simple detail can increase valuable floor space in an instant.
Catch the Clutter Before it Happens
Much of the mess we create comes from our fast-paced daily routines. We don't always prioritize the time or space to store items away correctly. To avoid everyday clutter, think ahead and catch the mess before it can begin.
Plan Ahead
If you are headed to the store to find the perfect storage solutions for your tiny space, remember to think about all the little details.
To make the best decisions, it can be helpful to take this journey step by step- or room by room. First, select the room you want to start with. Next, go through the piles and throw out anything you haven't touched in years.
Finally, examine the objects you are left with. Many of the home décor or personal keepsakes you've been storing away can find new life in another room. What remains may need alternative storage solutions. So, when you go hunting for that perfect storage method, keep in mind what objects it will need to hold according to the work you do ahead of time.
Clutter Zones
A catch-all system further accommodates the modern lifestyle by providing a designated holding place for random items like the lip balm in your pocket or mail that still needs sifting through. Additionally, it's a foolproof method to keep your tiny space feeling effortlessly organized.
Place these stations in any and every room of the home by simply setting up a tray or basket to catch random objects.
For example, place a basket on a ledge or surface near the entryway of your home. Next time you walk inside from an exhausting day at work, you'll have a designated spot to drop your keys or any other belongings. This makes for a smooth transition into your relaxing evening while setting you up for a fresh start tomorrow.
All the Nooks and Crannies
Even the smallest of houses and apartments have unused spaces for storage. Think outside the box to solve your limited space issue by discovering the many atypical storage locations throughout your home.
The Humble Door
Think of all the doors in your home- the front door, the back door, closet doors, doors to other rooms, cabinet doors, and the list goes on!
More than likely, you open and close these doors many times throughout the day and nothing more. But blank doors are a prime storage spot and very well may be the solution for that tiny space of yours.
Hang a wire grid behind your cleaning closet door to store the broom, dustpan, mop, and more. Or install a shelf above the door to your kitchen for extra pots and pans.
Empty Corners
The unused corners of your home are more than suitable for extra storage. If the corners of your living room are empty, consider adding a tall, wedged bookshelf.
Create a makeshift closet with a free-standing clothes rack and curtains for privacy. These storage solutions are ideal for bedrooms without a large closet to store your clothes and accessories effectively.
Window Ledges
Window ledges are some of the most overlooked storage solutions for small spaces. When in reality, the ledge of a window was practically designed to store your extra stuff.
Pro Tip: If your tiny bathroom has a window, store daily soaps, lotions, or other products on the ledge. Take this method a step further by installing a second shelf to double up on storage.
The Beauty of Storage Bins
If your home is extremely limited in space, invest in sturdy storage bins. The bins can be stacked on top of one another, making them the most flexible and accessible of all storage solutions and especially for the tiniest of dwellings.
For Any Room and Any Purpose
Any room in your home can benefit from the use of storage bins, no matter the size or purpose. The following are just a couple of ways you can implement the use of storage bins to reorganize your tiny home:
Food Pantry- Clear acrylic bins are ideal for a kitchen pantry. This way, you can fully see the products you have stored, which avoids the mess of scrabbling through boxes or shoving things out of the way to get to what you need. For example, store granola bars or other snacks in one plastic bin and rice and pasta in another. And to really maximize your pantry space, get rid of bulky product boxes and containers and, instead, place the food items in the bins to create room for more.
Children's Bedroom- Kid rooms get messy- there's no denying it. To eliminate the chaos, designate a single storage bin for each of your child's favorite types of toys. All Legos go in one container, and all dress-up clothes go in the other.
Pro Tip: Encourage your child to join in on your reorganizing adventure and clean up after themselves by labeling the boxes according to what they hold. If your child is too young to read, use photos or illustrations of the play items instead.
Reuse Containers
Let's face it. Well-designed and durable bins can be expensive. And although they are worth the investment, it can be challenging to find suitable options on a tight budget.
But who says you need to buy new storage bins?
Many products come in durable containers that end up in the trash if not used. Re-purposing the containers is the perfect way to find new storage methods for your excess items. So, before tossing out the salsa jar or coffee can, consider how you can use the container to ease your clutter issue.
Pro Tip: Empty suitcases make for an ideal seasonal clothes storage bin. Grab that dusty old suitcase and fill it with your heavy coats and winter flannels taking up space in your closet. When temperatures begin to cool, switch out the winter gear for summer's tank tops and shorts.
How Can We Help with Your Small Space Storage Solutions?
You now know that many creative and alternative methods exist to store all your belongings, even with limited space. And with all this talk of decluttering, you may be inspired to get the ball rolling!
So before you do, remember that reorganizing to create new storage solutions in your tiny home can sometimes lead to a big mess before reaching the final stages.
But there's no need to worry. Just Rubbish Removal is here to haul the junk away so that you can continue with your home storage project.
Just Rubbish Removal provides Curbside Pick Up for your convenience. All you need to do is contact Just Rubbish Removal in NYC to schedule a pickup. We'll take care of the rest.
You can count on the service Just Rubbish Removal provides in Curbside Pick Up for New York and the surrounding area. We are the top junk removal company for a reason.
Contact us today to schedule your time for Curbside Pick Up!