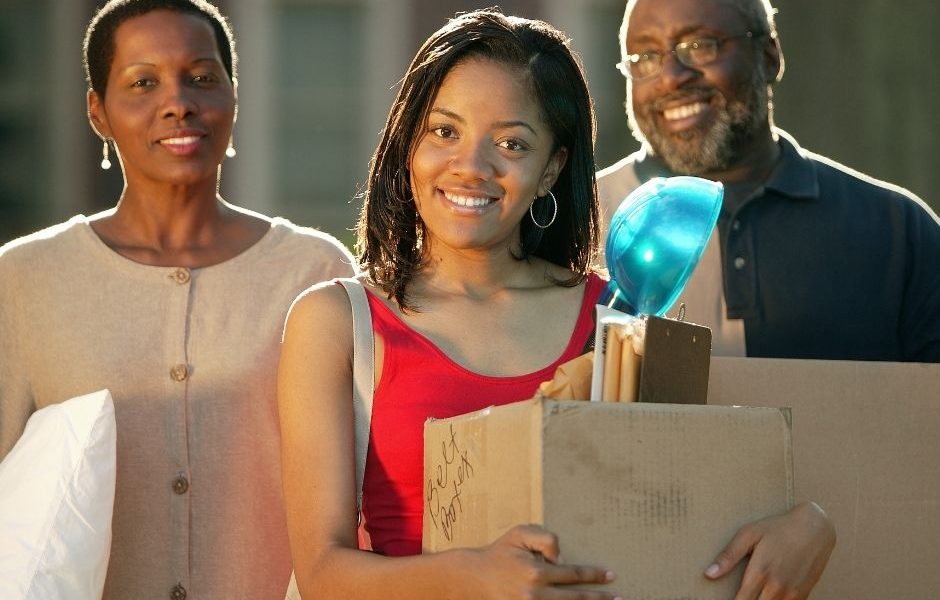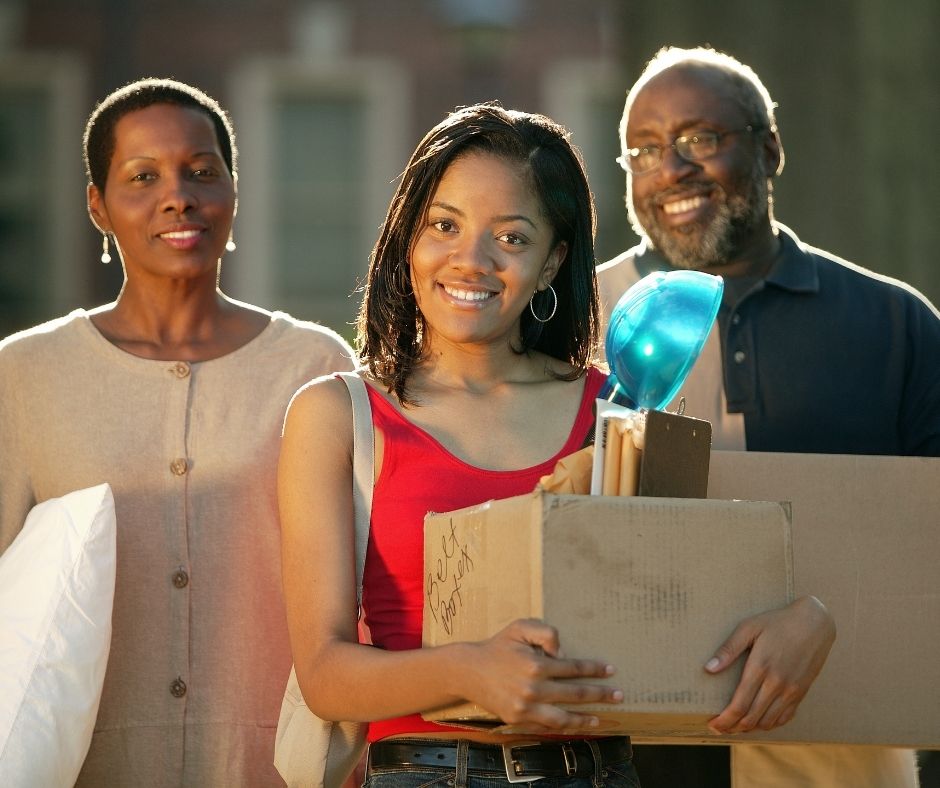 Congratulations on surviving your first year on campus! Or perhaps you have completed yet another year at the college of your dreams- Go you! Either way, preparing for college moving day can be exhausting while juggling finals, end-of-the-year projects, and saying goodbye to roommates and dear friends. The smartest thing you can do is create a schedule and get ahead on packing and cleaning.
In this blog, Just Rubbish guides you through the tips and tricks to successfully move out of your college dorm. Use our guide to help ease your worries and fully enjoy your final days on campus.
Helpful Tips for College Moving Day
Preparing to move out of your college dorm may be daunting. Luckily, there are several ways to eliminate the stress of keeping up with class assignments, studying for finals, and packing to leave. Use the following advice to ensure your college moving day runs as smoothly as possible.
Plan Ahead and Start Early: The last thing you want is to be left with an overwhelming amount of cleaning and packing in the final few days of being on your college campus. You want to be able to soak in the last memories of the year. Plus, you'll need to prioritize your remaining schoolwork and study for final exams. Avoid the chaos by planning for college moving day well before it rolls around. Use the guide we provide and create a list to hang on your dorm wall as an organized reminder of what you need to complete before heading home.
Don't Forget to Eat: Unfortunately, your mother is no longer around to remind you to eat three meals a day. Be sure to keep up with eating to prevent unnecessary exhaustion and give yourself the fuel you need to get through the busy weeks before moving out.
Ask for Help: Don't be afraid to ask your friends and family for help packing and cleaning up your dorm. For a student who is still learning to manage time and handle all other college stresses, getting everything done before move-out day can be draining. You may even be surprised by how many people are willing to lend a helping hand.
Make it Fun: Don't forget to have a little fun with it. Turn on some of your favorite energizing music and get to work! If you have friends and family there to help, make it a packing party by ordering pizza and dancing the stress away.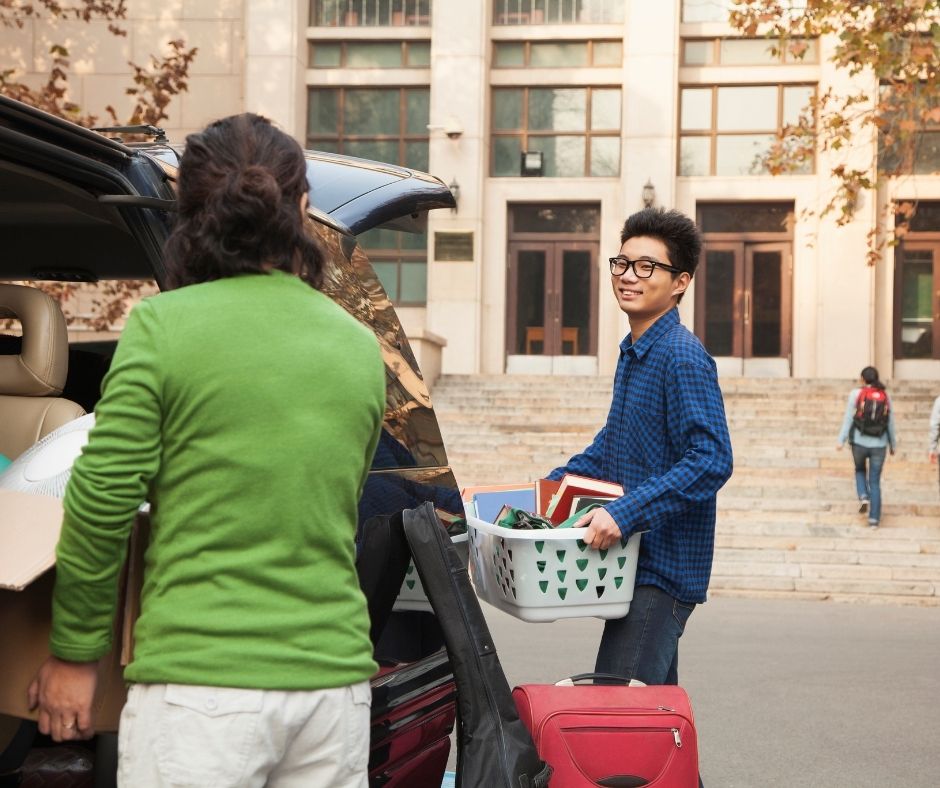 Preparing For College Moving Day
The following section will walk you through a realistic timeline of successfully moving out of your college dorm. Any seasoned college student will advise you to get started early and enjoy each little moment as you go.
You have some busy weeks ahead that will fly by quickly. Manage your time and reduce the chaos by using this guide.
One Month Before Move-Out
Focus on Studying for Exams and Finalizing your Grades
It can be extremely helpful to get a head start studying for your finals and completing your last class assignments and projects. After all, that is the priority of your college years. Try not to allow packing and moving to get in the way of your grades and, ultimately, your dreams.
Talk to Your RA
Avoid surprises by talking with your Resident Assistant a month before your final day on campus. Your RA will provide you with everything you need to know about moving out, like:
The condition you need to leave your dorm in.
What to do with your dorm key.
The time of day you'll need to be out of the dorm.
How to check out.
Make a List
Along with the list you'll create with all the tasks you need to complete before heading home, take inventory of all your belongings and determine what needs to be done. In other words, you'll want to look through all the things in your dorm and decide what will be thrown out, stored in a storage unit, or transported home.
When you sort everything out a month before moving, you can begin to make plans, like renting a storage unit. If this task is left for the week before, you may run into issues you can otherwise easily avoid.
Two Weeks Before Move-Out
Gather Boxes, Suitcases, and Other Packing Supplies
A couple of weeks before college moving day, gather all your packing supplies. Purchases boxes, bubble wrap, and packing tape. Take any suitcases and duffle bags out from where they have been stored all year and lay them out to allow for packing as you go.
Pack Decorations and More
Begin packing away the things you will not need in the upcoming weeks. This is the perfect time to take down decorations, accessories, picture frames, and similar items. You'll thank yourself later when you have the rest of your belongings to sort and store away.
Book Your Moving Truck or Storage Unit
Book the storage unit or moving truck you may need once you've finished going through all your belongings in the dorm.
One Week Before Move-Out
Wash All Laundry
During the week before college moving day, primarily focus on washing any dirty laundry, including clothes, towels, and bedding. You may be using some of the items prior to moving out. But the few days leading up to moving out will be busy, and you can expect the laundry room in your dorm to be packed with students who procrastinated on their laundry.
Pack All Clothes, Except for What You'll Need
Decide what clothes you'll need for the next week and pack the rest. It can sound a little tedious to plan out your outfits for the next week, but it will make your final days on campus much less hectic.
Go Through All Your Notes and Books from the Year
Look through the piles of past assignments and stacks of class notes. Toss out what you won't need, like the work from classes that do not pertain to your degree. You don't want to lug anything home that you don't have to.
One Day Before Move-Out
Pack Electronics and Chargers
You're one day away! Ensure your phone and other electronics you'll travel with are charged and ready to go. All other devices and cords can be packed up.
Set Aside What You Will Need for tomorrow
An excellent hack for preparing for college moving day is to lay out your outfit and toiletries you'll need for your active day tomorrow. And next to your clothes, have a pile of your packed and remaining boxes and duffle bags. Finally, you'll want your cleaning supplies out and ready to use.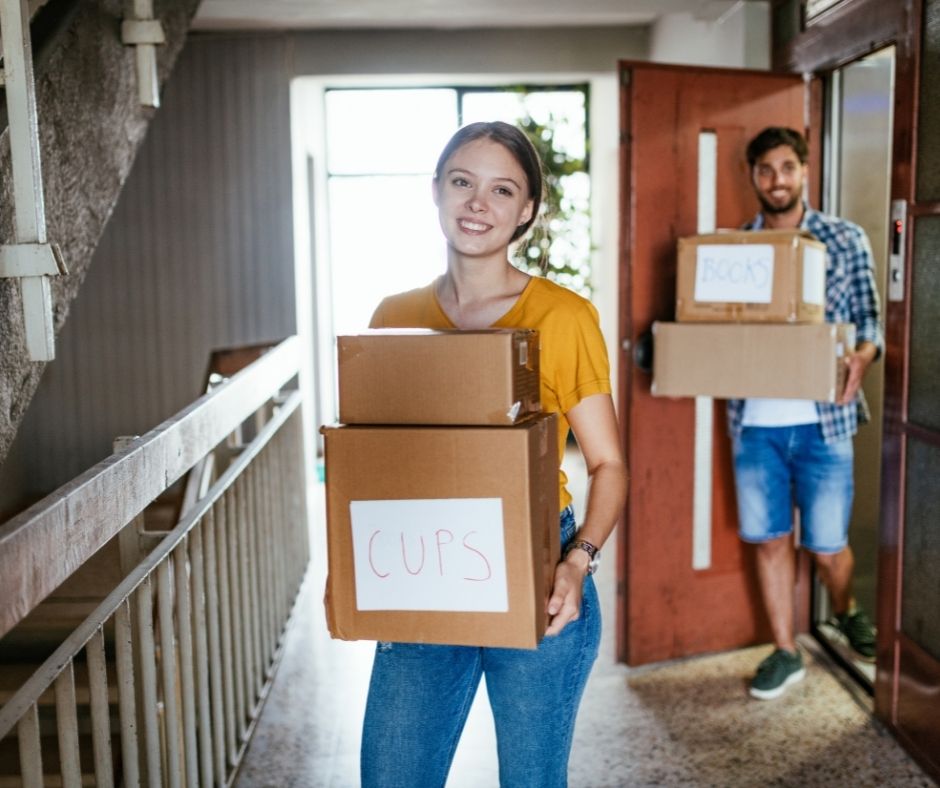 Finally, It's Move-Out Day!
Pack Your Bedding
Wake up bright and early and put away your bedding, like sheets, pillows, pillowcases, and blankets.
Get Ready for the Day and Pack Your Toiletries
After taking a shower and getting dressed, you can pack up your remaining toiletries. Remember to eat a nutritious meal in preparation for a long day of cleaning and travel.
Clean, Clean, Clean
Last but certainly not least, sweep, vacuum, and wipe down your dorm room. Your RA will likely have a list of cleaning requirements before you completely move out of your dorm. So, be sure to follow the guidelines adequately to avoid any setbacks to the day.
Just Rubbish is Here to Help
As you prepare to leave campus for the summer, remember to account for any junk you'll need to be removed. If you happen to have excessive waste to dispose of, call on the pros at Just Rubbish Removal.
We are more than happy to assist you on college moving day. We are a team you can trust with years of experience and excellent customer service.
Never hesitate to reach out to Just Rubbish for your college dorm cleanout needs!