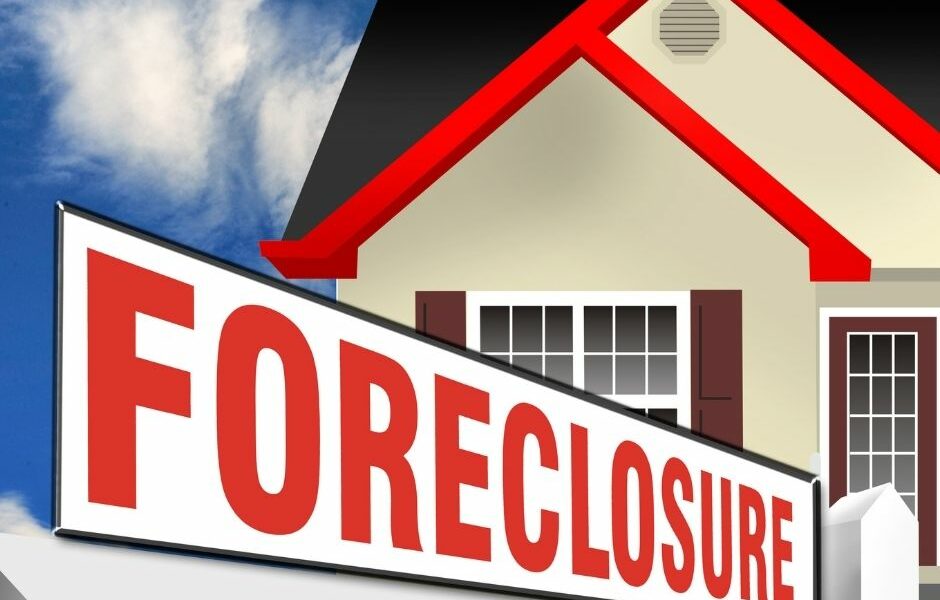 When previous owners move out in a hurry, they may leave all kinds of junk behind, and foreclosure cleanout services are necessary. Often, the vacant property is a cluttered mess of used furniture, trash, and electronics that will all need to be removed and transported to a dump or donation center. Plus, the home will need to be appropriately cleaned after it is cleared. You certainly don't want to take on a job of this size all on your own.
Depending on the size of the home and what was left behind, the process can take many exhausting days. Most people will opt to hire a professional junk removal company to get the job done quickly and correctly, like New York's Just Rubbish.
Read on to discover what is involved in a foreclosure cleanout. And never hesitate to reach out to our experienced team to find out what we can do to help!
When is a Foreclosure Cleanout Necessary?
People may decide to use a foreclosure cleanout service for a number of reasons. One is that foreclosed properties are commonly left in terrible conditions. The previous homeowner or tenant may have left in a hurry or simply decided to neglect cleaning and removing all of their belongings. Foreclosed homes, condominiums, and apartments are likely cluttered with trash, furniture, and more.
However, this isn't always the case. At times, the property is left in conditions where the buyer or owner can handle the clean-up on their own. Still, they may choose to hire a foreclosure cleanout company because it ends up being the most efficient and cost-effective option.
Additionally, people who flip homes, real estate agents, and banks will typically have many foreclosed properties to care for at one time. Therefore, hiring professionals to take care of the cleanout makes a lot more sense. That way, the agent or owner doesn't need to spend days- or even weeks – clearing the properties and preparing them for sale.
What is Involved in a Foreclosure Cleanout?
During a foreclosure cleanout, the professional team will remove furniture, appliances, trash, and anything left behind by the previous residents. It may sound like any other junk removal job. However, foreclosure cleanouts are often time-sensitive and may take many days to complete, depending on the property's condition.
Also, foreclosure cleanouts range in complexity, from removing just a few pieces of left-behind furniture and sweeping out debris to disposing of all kinds of items and trash from multiple rooms. Sometimes, the cleanout calls for the yard to be serviced, too.
But, in general, a foreclosure cleanout will go as follows:
Inspect the property and assess the magnitude of the job.
Prepare tools and create a plan of action, including the strategies for waste disposal.
Remove the bulky waste first, then move on to smaller items and general trash.
If necessary, the professional team may also remove old flooring, walls, windows, and more.
Clean the property's interior by removing dust and debris and making minor repairs.
Foreclosure Cleanout FAQs
Still have more questions about foreclosure cleanouts? You're in luck because we have provided four commonly asked questions about this unique service. And if you have more questions after reading through the following information, reach out to the knowledgeable team at Just Rubbish for answers.
1 | What Kind of Waste is Removed in a Foreclosure Cleanout?
As mentioned before, foreclosure cleanouts vary from job to job. But, overall, the items frequently removed from vacant properties include-
Large and small furniture
Mattresses
Electronics
Yard waste
Hazardous waste
Appliances
Typical trash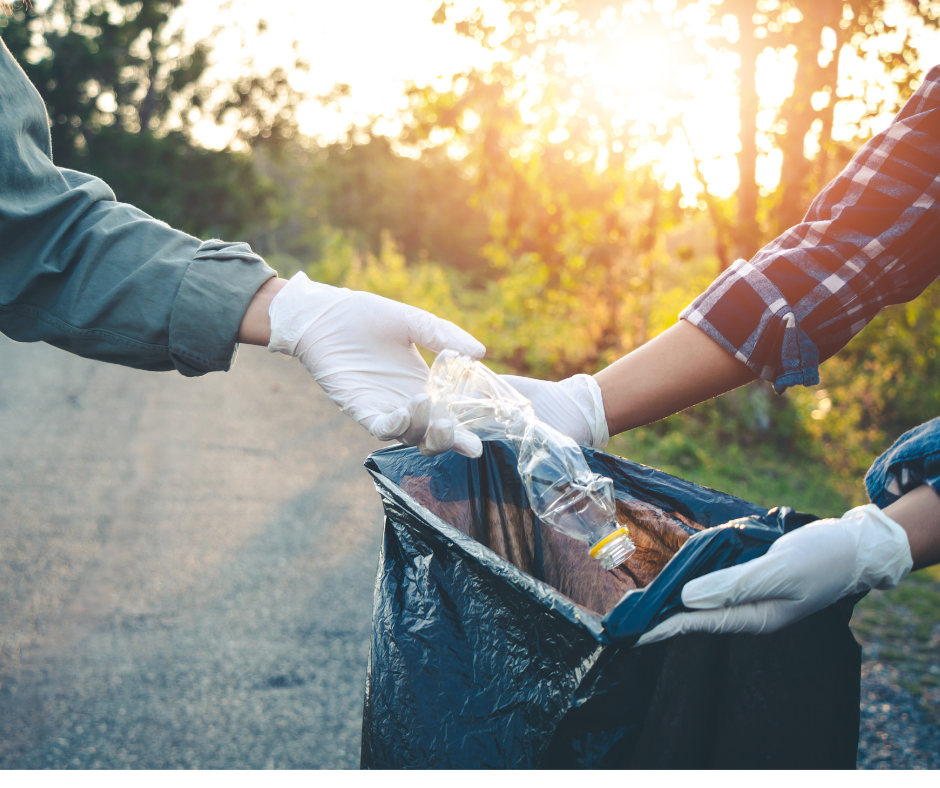 2 | What Does it Cost to Hire Professional Foreclosure Cleanout Services?
As you may assume, each company will offer its services at a slightly different price. Plus, the size of the job will also play a significant part in the estimate you receive.
For instance, if the property is a multi-story house with many rooms packed with left behind clutter, the cost will be on the higher end. In contrast, a small apartment with only a few furniture pieces to remove will cost significantly less.
Nevertheless, the price for a professional foreclosure cleanout may range from a little over $100 to around $700.
3 | How Long Will a Foreclosure Cleanout Take?
Like the price of the service, the time it takes to complete the job will depend on the specifics of the property. The different factors that will affect the longevity of the service include but are not limited to the following:
The size of the property.
The number of objects that need to be removed and disposed of.
The condition of the property and how much cleaning will be necessary.
If the property has repairs that need to be done.
The size of the waste items and breaking them down for transport and disposal.
If the yard needs to be serviced, too.
Additionally, some properties are on strict timelines, which greatly impacts the amount of time the job will take.
The bottom line is that you can anticipate the job will take at least a few days for an average or large house. For apartments, condos, and smaller homes, it can take as little as a few hours to complete the cleanout service.
The best thing to determine how long it will take to clean out your vacant property is to reach out to a local foreclosure cleanout company. The experienced staff will be able to give you a general idea, perhaps even before inspecting your property.
4 | Where Does the Waste Go After It's Removed?
All kinds of items are removed during foreclosure cleanouts, like used furniture, typical trash, and electronics. Many of these objects can be recycled or donated to local charities.
For example, most cities, including Brooklyn, have mattress recycling programs. Plus, many household electronics can be recycled, like computers and copiers. Likewise, if left behind furniture is in decent condition, it can be donated to families in need or second-hand stores.
And the rest of the junk will be disposed of at the landfills in your area.
At Just Rubbish Removal, we pride ourselves on keeping as much waste out of our landfills as possible. We are aware of the hazards landfills create for the planet. So, we do our best to go the green route by donating and recycling as many items as we can.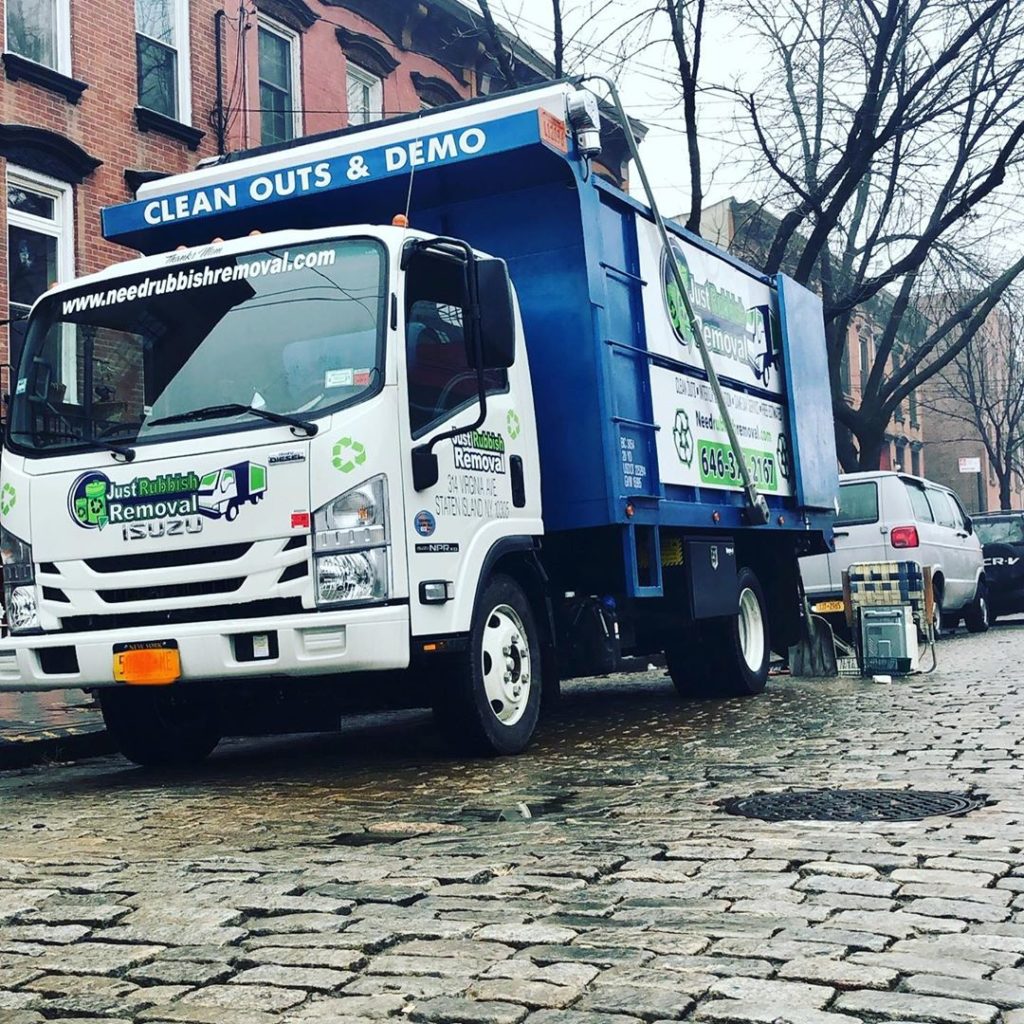 Choosing a Junk Removal Company for Your Foreclosure Cleanout
Indeed, some individuals can handle a massive junk removal job on their own. That is if they are willing to put in the long and exhausting hours of clearing the waste and transporting it to landfills, donation centers, and recycling plants. Plus, they'll need to stick around a bit longer to entirely clean the property and make any repairs necessary.
It sounds like a headache, doesn't it?
These complex jobs are a lot for one person to handle. Well, that's why many people choose to hire a professional team, no matter how capable they are of independently cleaning out the vacant building. A junk removal company performs these tasks each and every day. Their experience and expertise make the process run smoother and quicker.
Plus, if you are looking to sell the property once the foreclosure cleanout is complete, you'll want that professional quality companies offer. Without experience in the field, it's easy to miss the details. A company like Just Rubbish will understand the standards real estate agents and buyers are looking for. So, be sure your property is up to par with others, regardless of its current condition, by hiring professionals.
Just Rubbish and Expert Foreclosure Cleanouts
If you are seeking an experienced team of professionals to complete a foreclosure cleanout of any size or condition, look no further than the trusted staff at Just Rubbish Removal.
Not only do we get the job done effectively and in a timely manner, but we also prioritize keeping as much junk out of our landfills as possible. We are a green junk removal company and are proud of our efforts to donate and recycle as much of the waste from the cleanout as possible.
Plus, we are knowledgeable and experienced in many other types of cleanouts, which gives us a competitive edge.
Reach out to Just Rubbish today to get your vacant property cleaned out quickly and to the highest professional standard. Allow us to get the job done right.